Lady Jags homers power win over Lewisburg
Photo: DeSoto Central infielder Londen Armstrong attempts a tag on a Lewisburg runner during Wednesday's game in Southaven. (Bob Bakken/desotocountynews.com)
DeSoto Central used the long ball in disposing of Lewisburg 7-4 to start a key Region 2-6A softball series Wednesday night in Southaven.
The Lady Jags got homers from Mikayla Johnson and Savannah Wilbanks to win the first of the three-game set that continues Thursday, April 13 at Lewisburg.
Darby Smith scored a pair of runs for DeSoto Central. Johnson and Londen Armstrong had a pair of hits with Armstrong and Lacey Frey hitting doubles.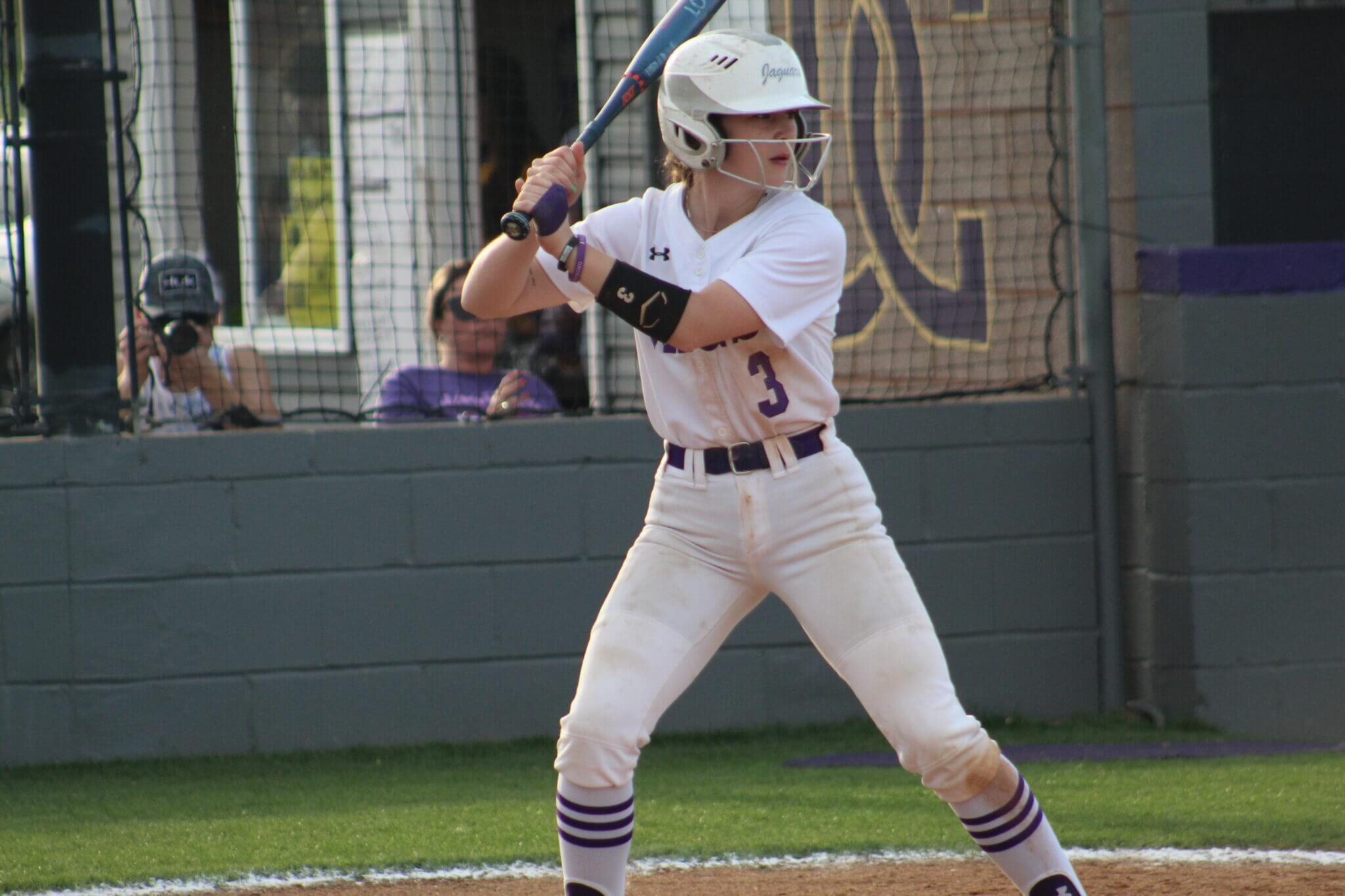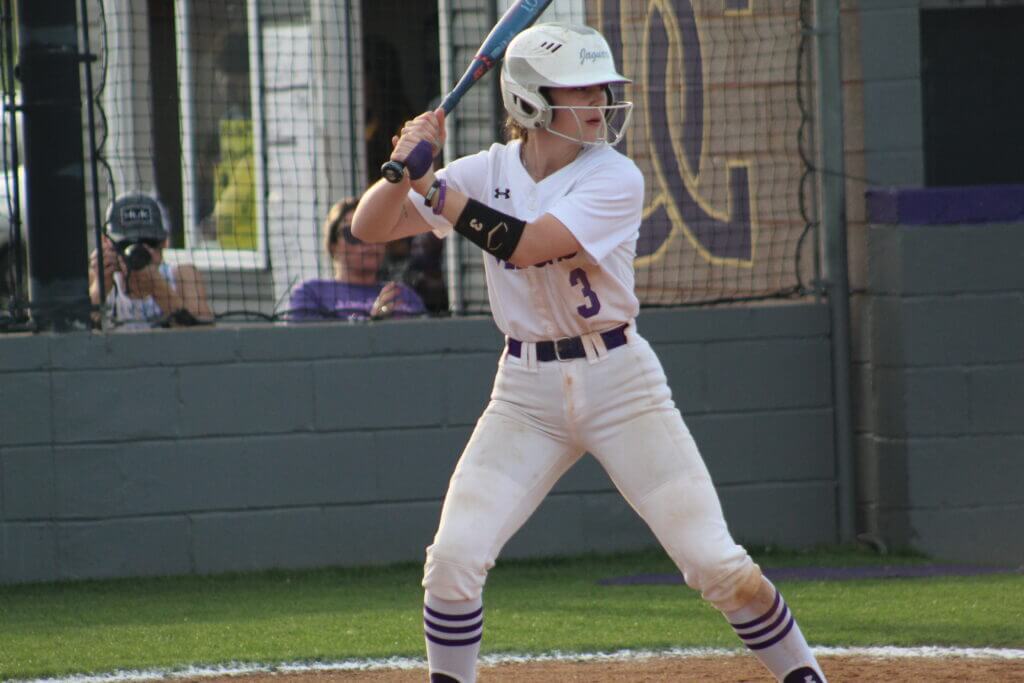 DeSoto Central took a 2-0 lead in the first inning but the Lady Patriots answered with a run in the top of the second inning to get within 2-1. The Lady Jags stretched the lead to 3-1 when Wilbanks hit her homer and 4-2 an inning later on Johnson's roundtripper. In between Lewisburg scored a run in the fifth when Aubrey Williams reached base on a fielder's choice and scored on a two-base error.
The Lady Jags opened the game up with three runs in the sixth inning and Lewisburg tried to come back in the seventh after a triple from Leah Walker and a single by Leona Klaire Stokes scored two runs.
A ground out by Anna Etter to second baseman Reagan Dale ended the game for the Lady Jags.
Colby Young was the winning pitcher for DeSoto Central, despite only striking out one and allowing nine hits in seven innings. Emma Abrams took the loss for Lewisburg with four strikeouts over four innings but allowed four earned runs. Casey Raggett pitched the final two innings and allowed three unearned runs in two innings of relief.
Leah Walker led the Lewisburg offense with two hits and a run batted in.
Here is Wednesday's DeSoto County scoreboard:
Prep baseball
Southaven 9, South Panola 8
Prep softball
DeSoto Central 7, Lewisburg 4
Hernando 3, South Panola 1

Hernando: Avery Taylor (HR, 2 runs, 2 hits, 2 RBIs), Callie Desmond (2B, 2 hits), Kate Johnson (7 IP,7 Ks)
JUCO baseball
Northeast 14, Northwest 4 (7 innings)
Northeast 15, Northwest 2
JUCO softball
Northwest 4, Northeast 3
Northeast 9, Northwest 7