Lady Mustangs reach 6A state playoffs
Photo: Players from Lewisburg and Center Hill eye a potential rebound during Thursday's contest. (Bob Bakken/DeSoto County Sports)
In its first season as a MHSAA 6A program, coach Emily Owens' Center Hill Lady Mustangs have qualified for the state playoffs. Center Hill stopped Lewisburg's bid to advance with a 60-49 victory in the Region 2-6A consolation contest Thursday evening at DeSoto Central.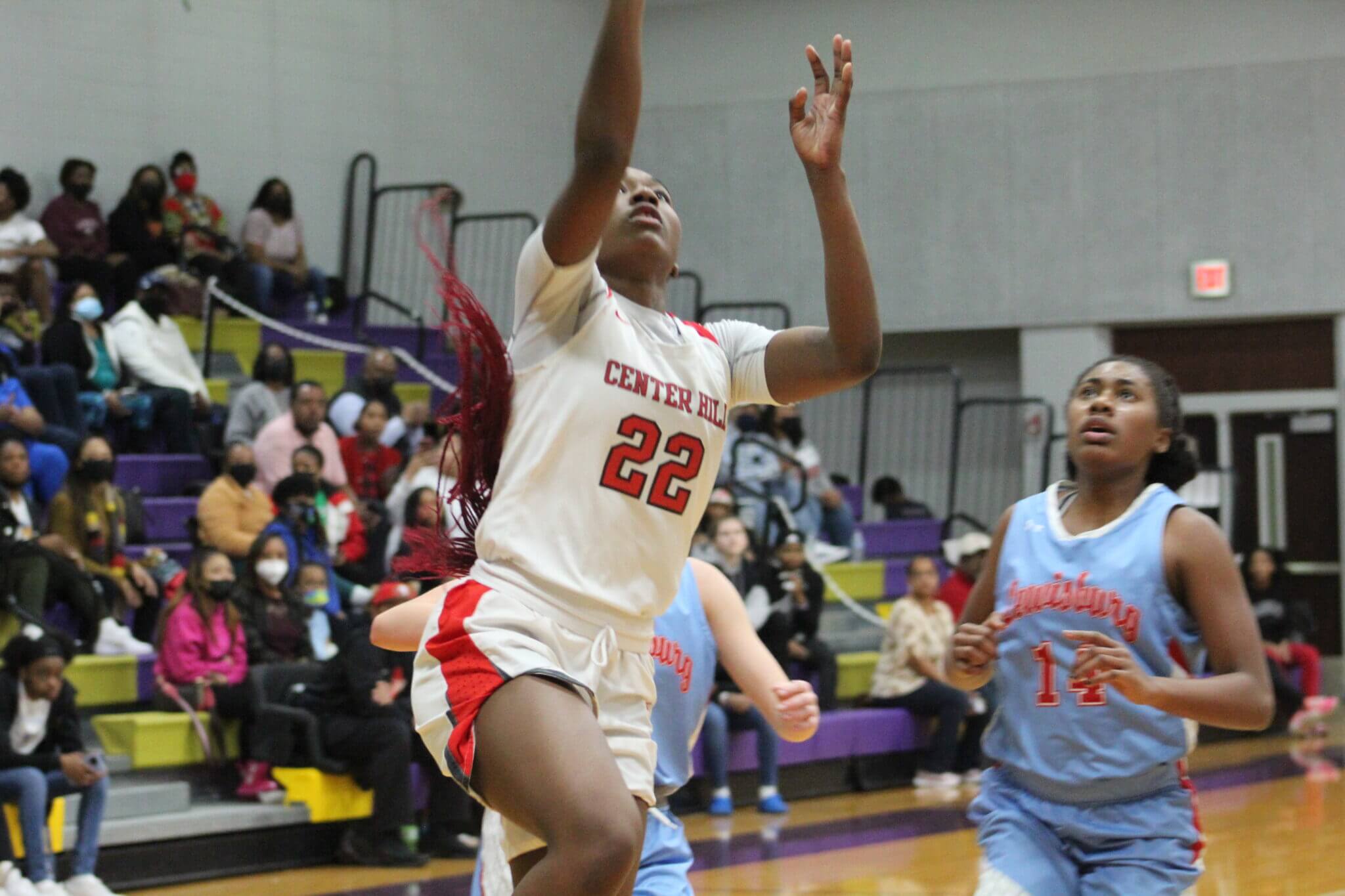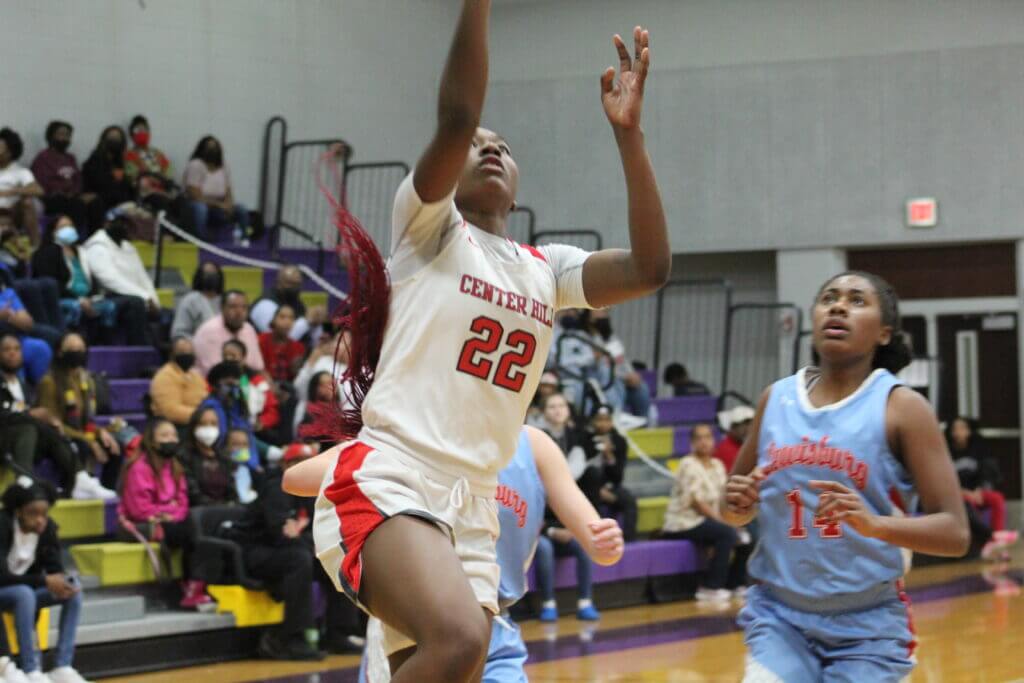 Madison Bush led four Lady Mustangs in double figures, scoring 14 points to help Center Hill move into the playoffs next week. Kayleigh Prentiss scored 14, Dominique Collins finished with 13 and Madison Hughes had 12 points more for the Lady Mustangs.
"To me, that's the greatest thing about this team," said Center Hill coach Emily Owens. "There are five or six of them who can step up and can score double figures on any given night. I feel confident in a lot of them being able to do that.
Haylie Hodges had game-high honors with 18 for Lewisburg and Allie Carroll added 15.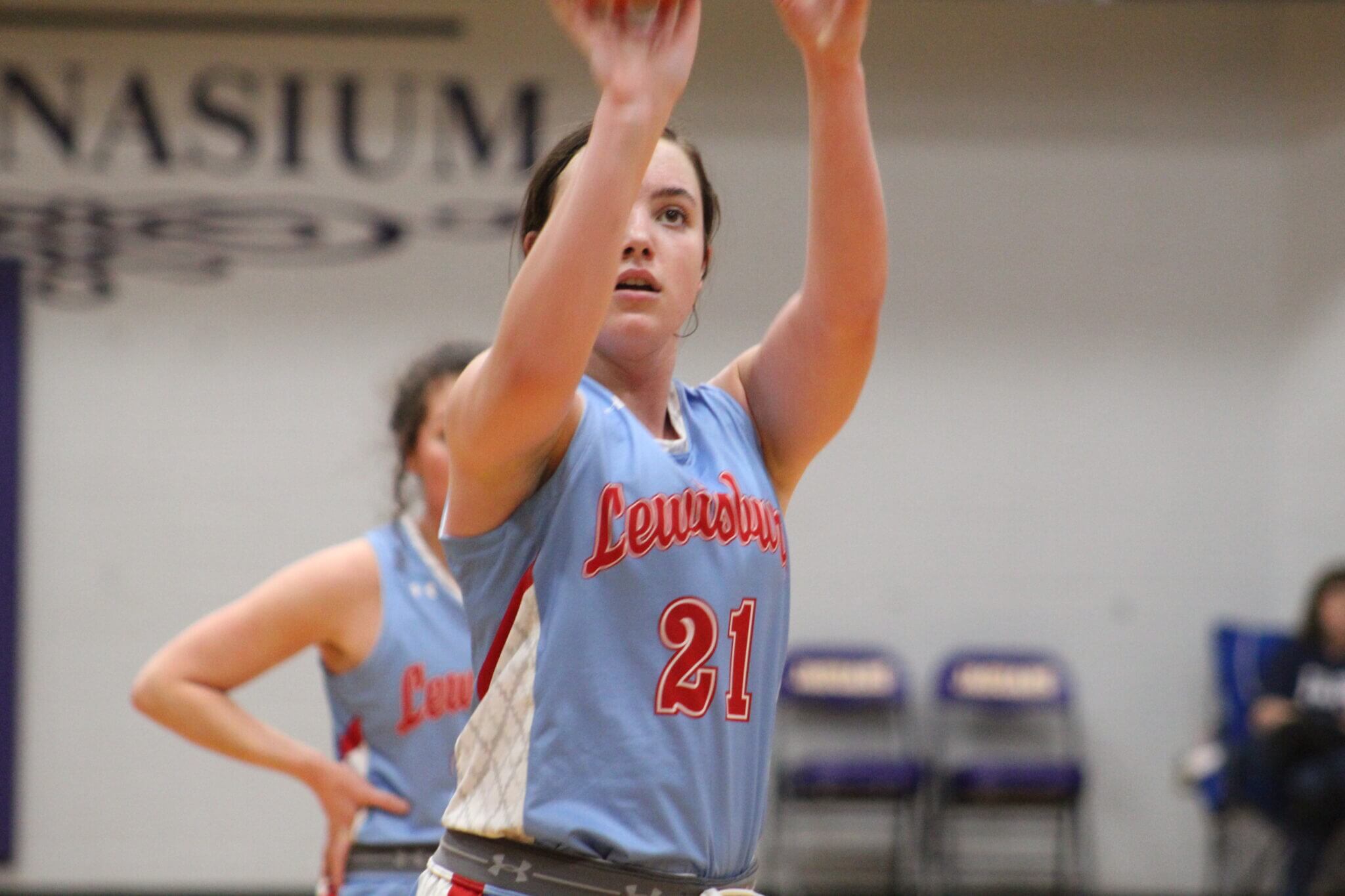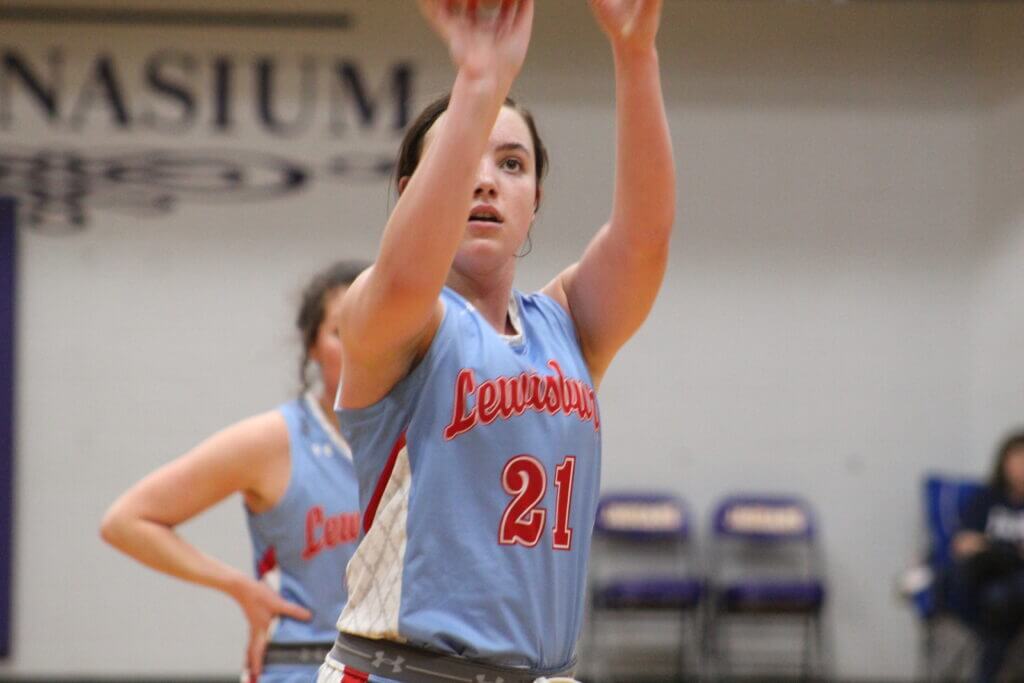 While the Lady Mustangs may have had trouble holding on to leads in recent games, Thursday night Owens felt her team was able to play through to the end.  
"The last few games have been so close and in all of them we've had a lead and just given it up," Owens explained. "Tonight, they tried to knock on the door a little bit and I saw us really step up and make smart decisions and hit free throws when we needed to."
After leading by just two at 12-10 after eight minutes of play, the Lady Mustangs bombing three-pointers in the second quarter for a 35-20 lead. Center Hill hit on six shots from beyond the arc in the second period, with Collins scoring a pair of treys, Hughes sank a pair of three-pointers, and Jairya Rankins and Bush each scored one.
Prentiss led Center in scoring in the first half with 11 points and Hodges picked up 10 points before intermission.
Center Hill still held a double-digit lead at 47-37 after three quarters, and while Lewisburg got within five at 51-46 with 1:45 left in the game, the Lady Mustangs outscored the Lady Patriots 9-3 in the time remaining for the win.
With Thursday's win, Center Hill now plays either Tupelo or Starkville in the first round of the MHSAA 6A state playoffs Monday evening.
After the game Thursday night, Center Hill and Lewisburg all-district selections for Region 2-6A were announced.