Monday sports: Mustangs walk off Grenada in baseball playoffs
Photo: Ayden Rodgers leaps on the plate with the winning run in Center Hill's 4-3 walk off win over Grenada Monday night at Center Hill. (Bob Bakken/desotocountynews.com)
Center Hill started the MHSAA 6A high school baseball playoffs Monday night with a 4-3 walk off victory over Grenada. The win on the Mustangs' home diamond gave them a 1-0 lead in the best-of-three first round series with the second game set for Grenada on Tuesday, April 25.
The contest was decided when Houston Green's double down the right field line scored Ayden Rodgers from second base to win the game.
"This was a back and forth game and we made a lot of big plays," said Center Hill coach Peyton Callahan. "I think we turned three double plays to get us out of some tough innings."
The tightly contested playoff game had the teams tied after one inning. The Mustangs took a 2-1 after four when Joey Dunning's single to left scored Houston Green. Grenada answered with a run in the fifth, but the Mustangs again answered with a run in the bottom of fifth thanks to a Grenada error for a 3-2 lead.
The Chargers would tie the game at 3-3 in the sixth, setting up Ayden Rodgers' walk off heroics in the seventh.
Hunter Peeks would throw all seven innings for the Mustangs in the victory, allowing two earned runs while striking out one.
"He competed and pitched well," Callahan said of his pitcher. "We played good defense behind him. We gotta clean some things up and execute some things a little better, but it's a good win."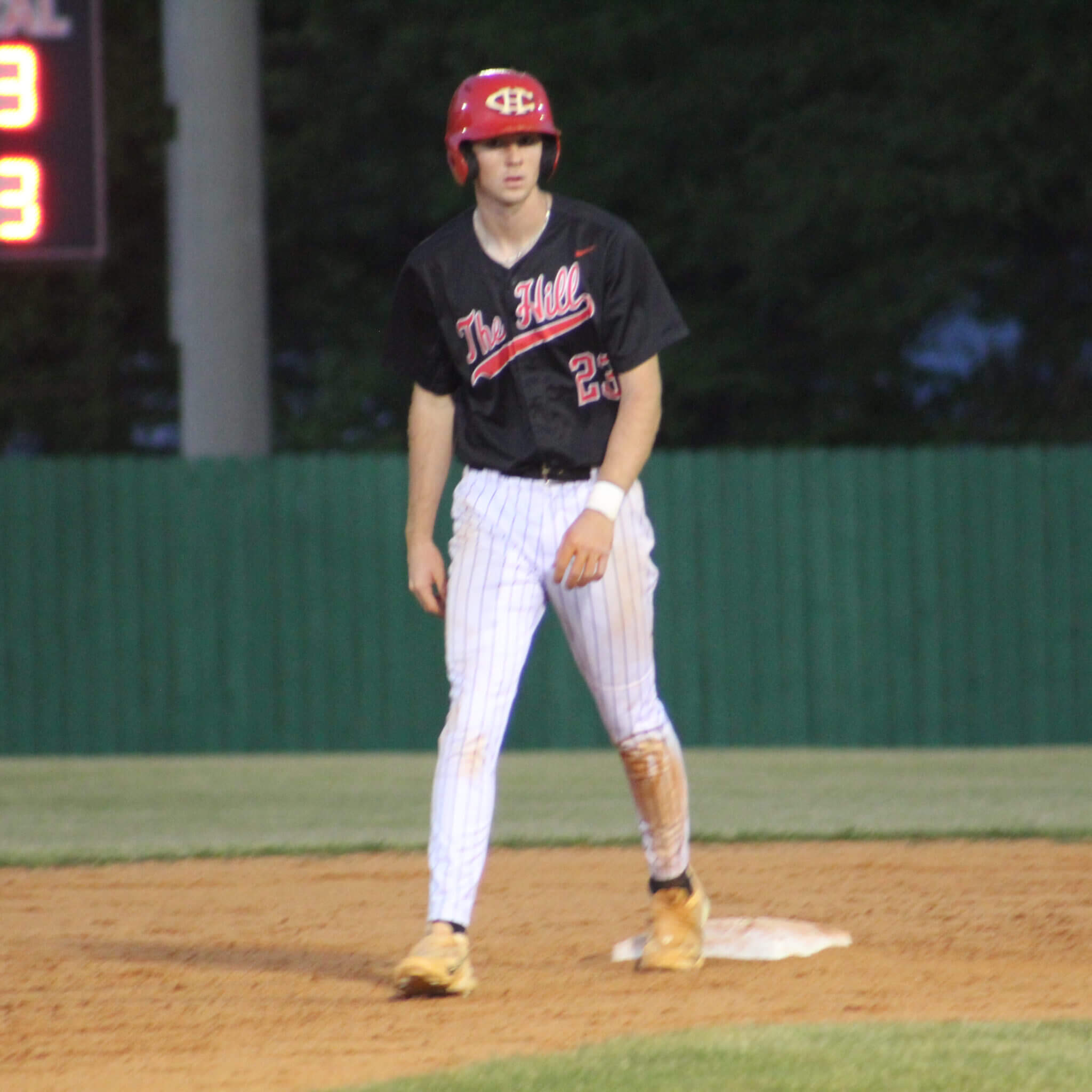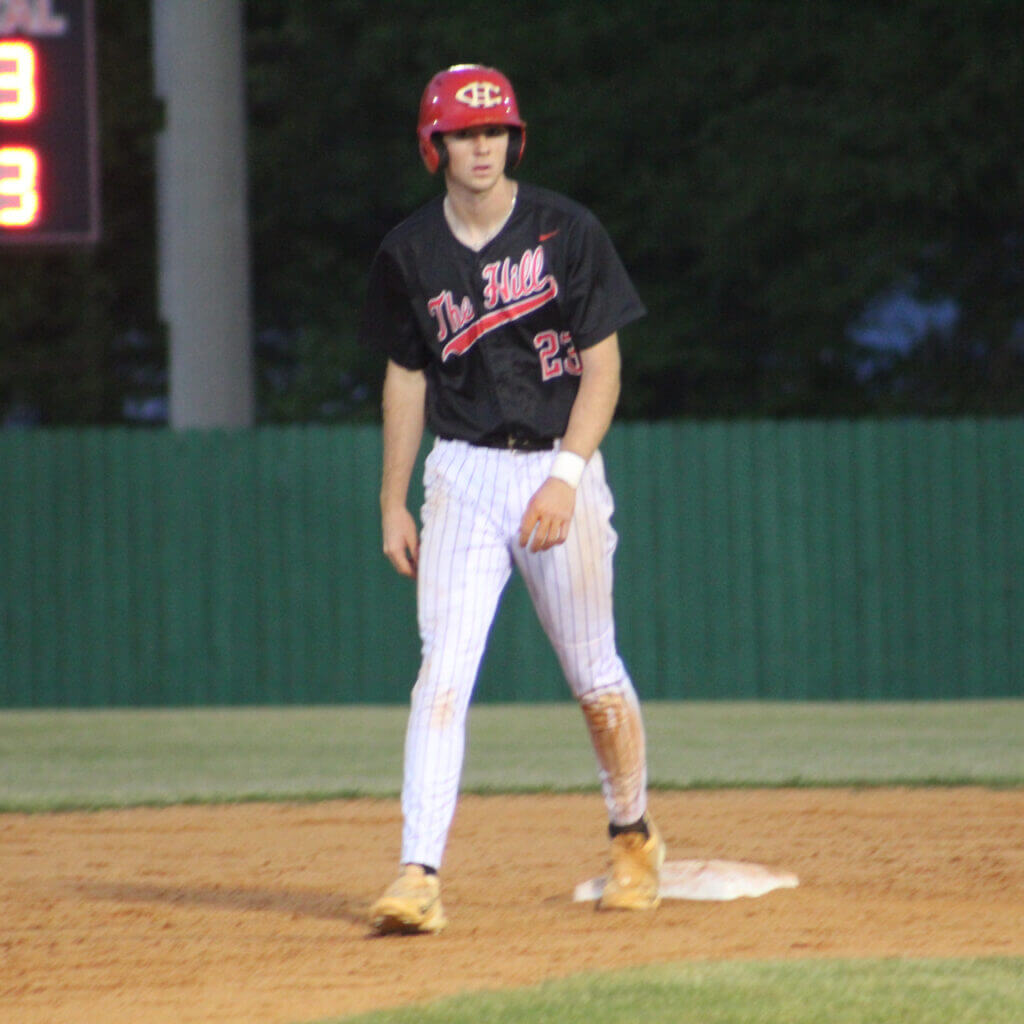 Here is the Monday DeSoto County scoreboard:
Prep baseball
MHSAA 6A playoffs – first round, best of three
Center Hill 4, Grenada 3 (Center Hill leads 1-0)

Center Hill: Ayden Rodgers (2 runs), Houston Green (3 hits, 2B, 2 RBIs), Hunter Peeks (7 IP, 2 ER, 1 K)

Madison Central 11, Southaven 0 (5 innings) (Madison Central leads 1-0)

Note: Madison Central's Chase Russell threw a no-hitter in the victory.
MHSAA 5A playoffs – first round, best of three
Lake Cormorant 3, West Point 0 (Lake Cormorant leads 1-0)

Lake Cormorant: Baker Walker: (7 IP, 2 hits, 13 Ks)
Prep baseball – regular season
Northpoint Christian 6, Lausanne Collegiate 0

Northpoint: Rob Hayes (2 runs, 2 hits, 3B), KL Farr (3B, 3 RBIs), Sam Chapman (2B), JB Williams (2B), Connor McKnatt (7 IP, 10 Ks)
Prep softball
Regular season
Northpoint Christian 6, Evangelical Christian 2
MHSAA 6A playoffs – first round, best of three
Lewisburg 14, Southaven 3 (5 innings) (Lewisburg wins 2-0)

Lewisburg: Aubrey Williams (4 runs, 2 hits), Leah Walker (2 2Bs), MK Savage (2 2Bs, 4 RBIs), Casey Raggett (5 IP, 3 ER, 6 Ks)
MHSAA 5A playoffs- first round, best of three
Ridgeland 20, Lake Cormorant 6 (4 innings) (Ridgeland wins 2-0)

Lake Cormorant: Alivia Burns (3 hits, 2B, 3 RBIs), Alyssa Duckworth (3 IP, 2 Ks)
Prep boys soccer
Northpoint Christian 6, Crosstown 1

Northpoint: Miller Lashlee (3 goals, 1 assist)
JUCO softball
Northwest 4, Itawamba 1
Itawamba 7, Northwest 4