Lady Jags win county volleyball championship
Photo: DeSoto Central players and coaches gather with the trophy after winning the DeSoto County volleyball tournament title. (Bob Bakken/DeSoto County Sports)
The championship of Saturday's DeSoto County volleyball tournament at DeSoto Central High School went down to the final set and about the final point in the battle between DeSoto Central and Lewisburg, won by DeSoto Central 2-1.
Set scores of the championship match were 18-25, 25-20, 15-13.
It makes seven straight years for the Lady Jags to come away with the title, this year played at DeSoto Central.
After a morning of round-robin matches between the eight teams paired into two pools, DeSoto Central and Center Hill came away as the top two teams in their pool and Lewisburg and Hernando finished one-two respectively in their pool.
That set up the semifinal pairings of DeSoto Central against Hernando and Center Hill, challenging Lewisburg.
Both semifinal matches were two-set sweeps for the Lady Jags and Lady Pats.
In the championship match's first set, Lewisburg opened with a 5-3 lead after a drop shot by Kaley Rikard found the Lady Jags' floor. Five of the next six points also went to the Lady Patriots with the lead growing to 10-4 when a volley by DeSoto Central's Kasey Scruggs fell out-of-bounds.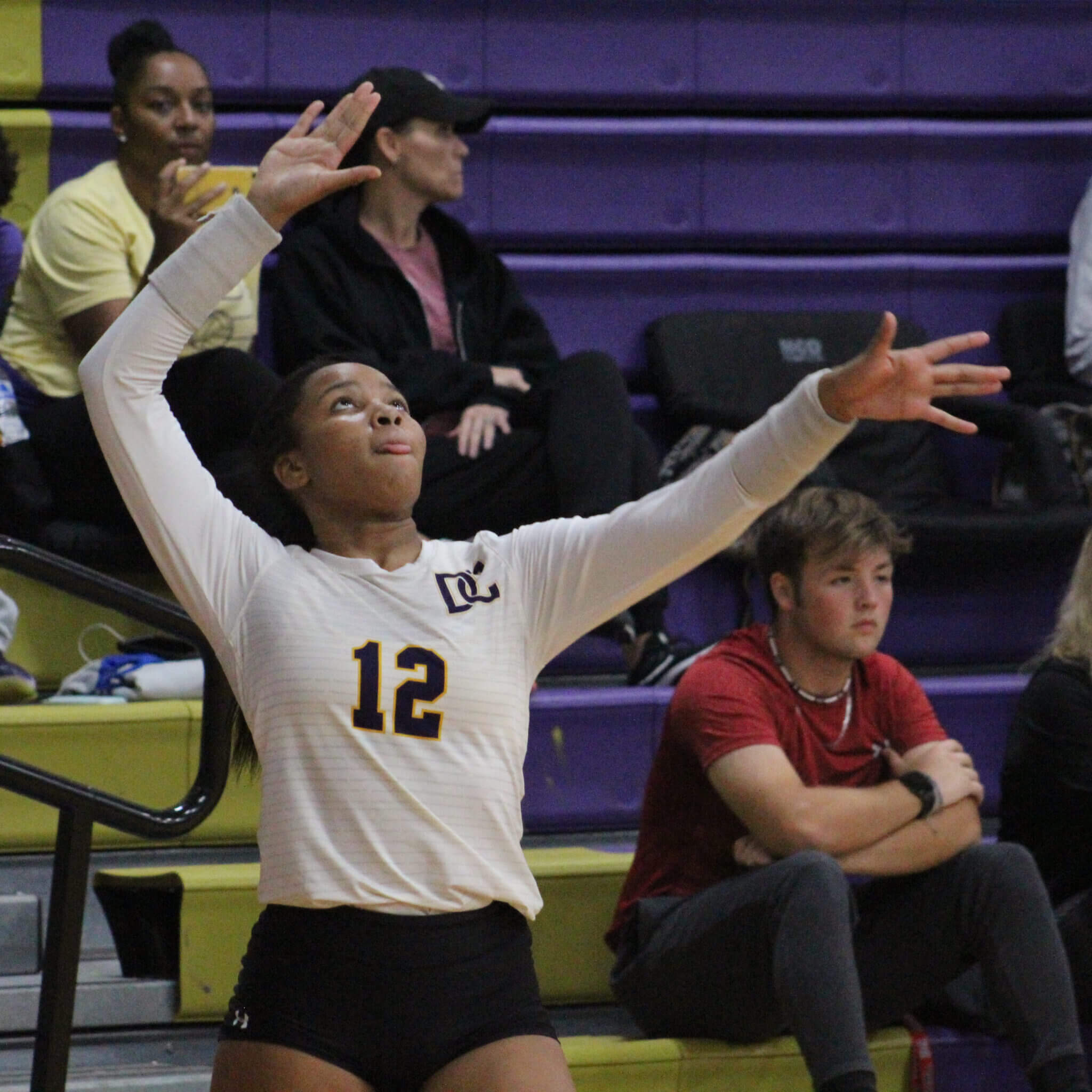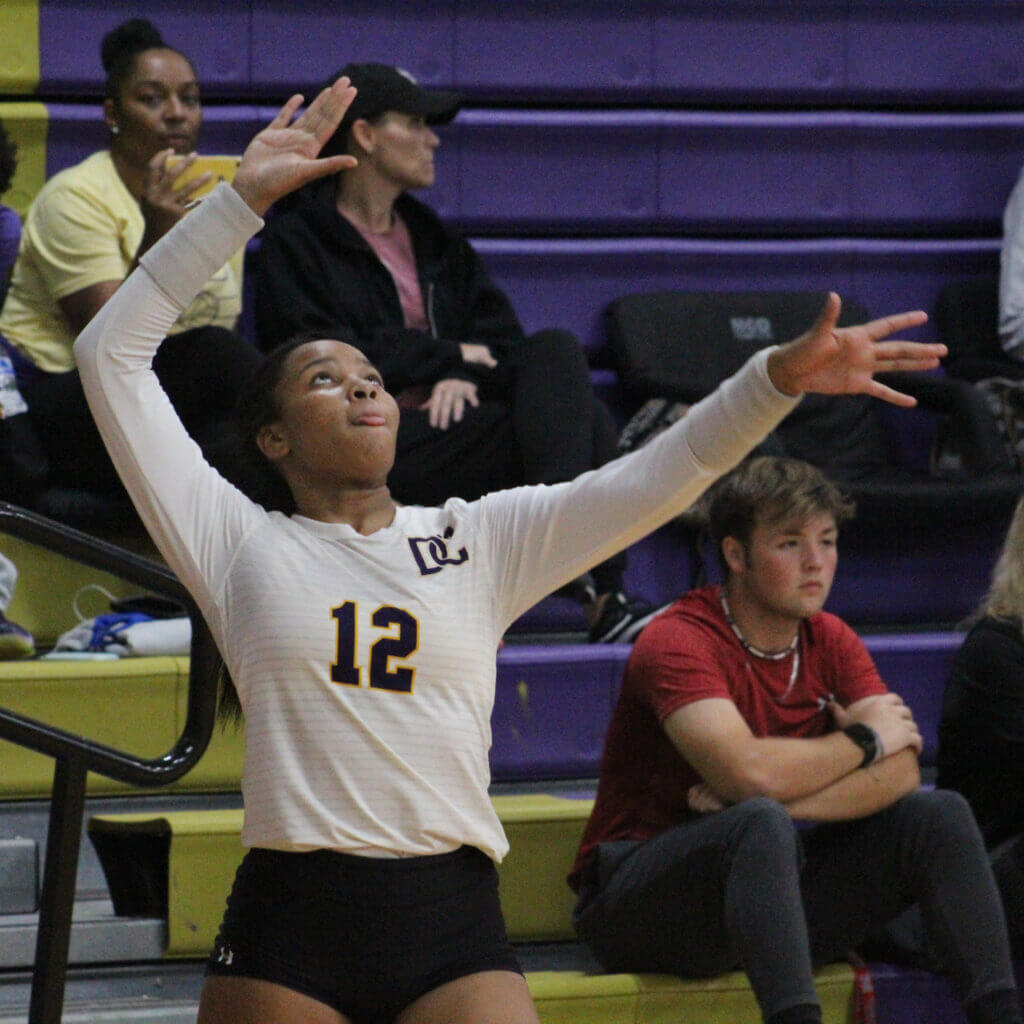 Lewisburg took an eight-point lead at 15-7 when a DeSoto Central serve went wide and when another soft volley from Rikard found the Lady Jags' floor for a point, the Lady Pats had a 21-13 advantage. A kill off a DeSoto Central block sealed the set for Lewisburg 25-18.
"The first set, we didn't pass well, we weren't able to run our offense, we let balls hit the floor in the back row," DeSoto Central coach Margaret Falatko said. "We let them control the game from start to finish."
The second set also favored Lewisburg early at 5-3 but DeSoto Central quickly tied the set at 5-5 when a Lady Pats' shot went wide.
After the lead grew to 10-7 for Lewisburg, DeSoto Central came back and got within 11-10 for the Lady Patriots when Kennedy Smith powered a kill shot for a DC point.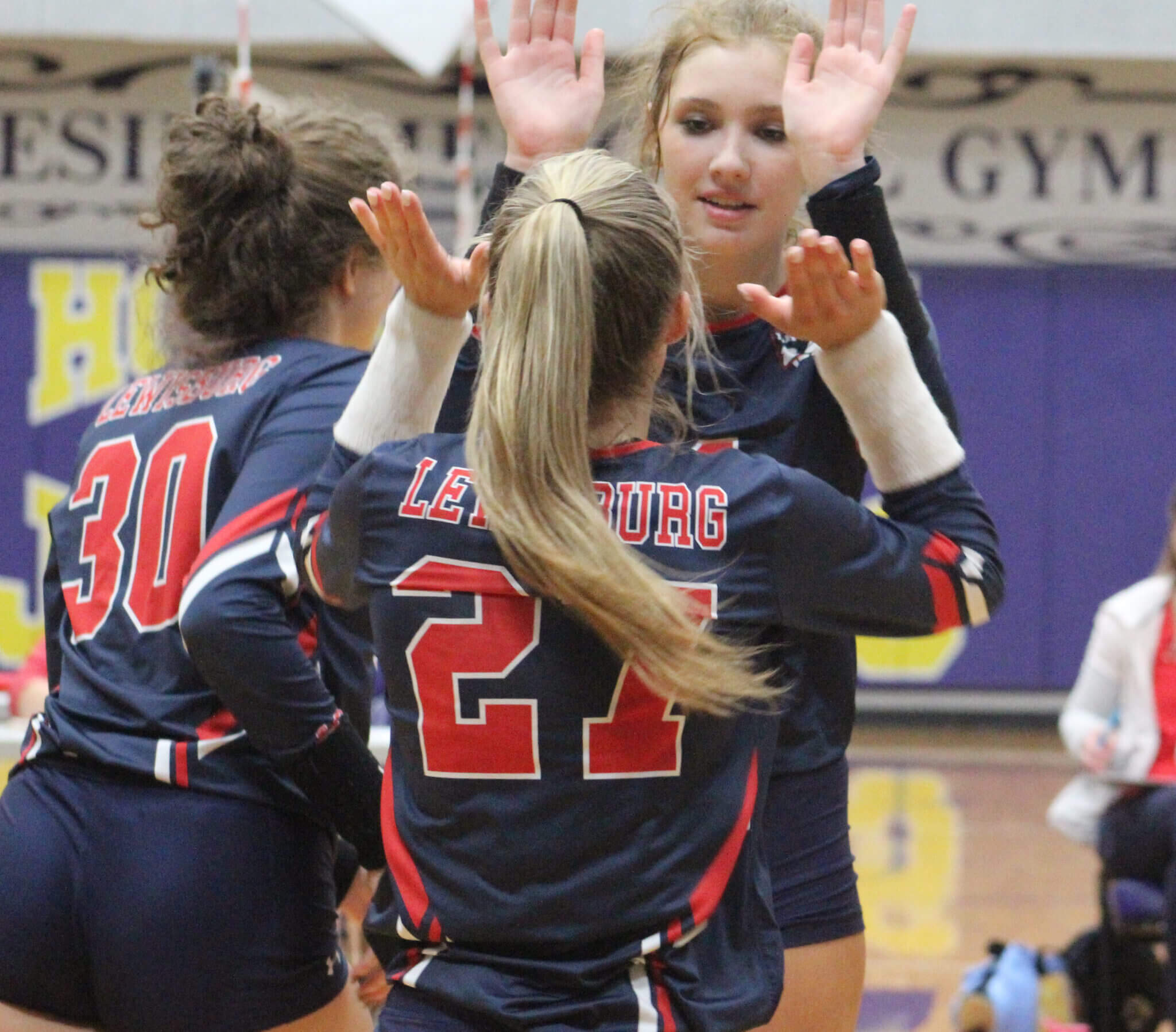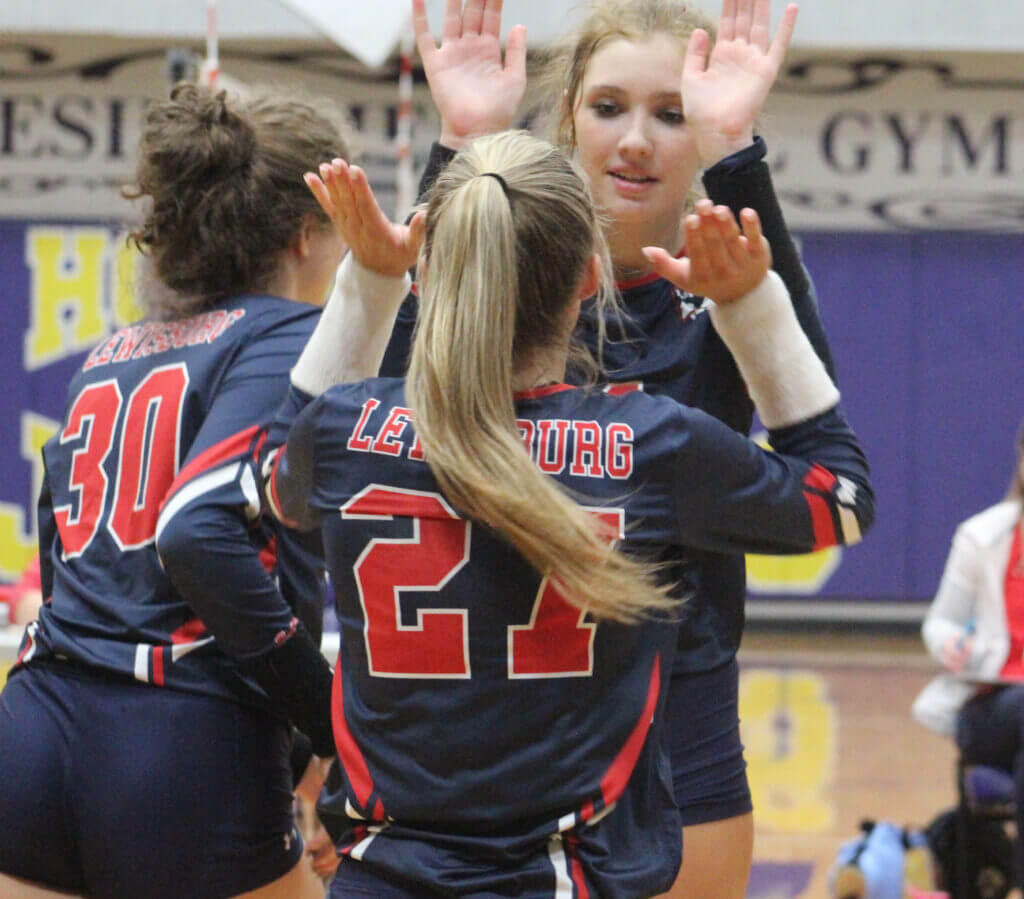 A Rikard kill gave Lewisburg a 15-14 lead and when a DeSoto Central volley went out-of-bounds, Falatko called a timeout.
That seemed to be the push DeSoto Central needed, as the Lady Jags scored the final six points of the set, finishing it off when McKenzie Brewer served the set-clinching ace.
The deciding set to 15 points leaned toward Lewisburg early after a kill by Rikard gave the Lady Pats a 5-4 lead, but Scruggs scored for DeSoto Central on a shot off a block to give the Lady Jags a 10-9 lead.
Another kill by Rikard tied the set at 10-10, followed by a kill from Scruggs that gave DeSoto Central their one-point lead back at 11-10.
"Kasey (Scruggs) has been huge and gaining a lot of confidence," Falatko said. "She's doing a great job right now."
A kill and an ace by Lewisburg's Ava Golightly pushed the lead to the Lady Pats at 12-11, but another Scruggs kill knotted the set again at 12-12.
Smith put a kill down for a 13-12 DeSoto Central lead but in the back-and-forth set, another Lewisburg kill tied it up at 13-13.
The set and match would be decided when Emma Claire Story found the Lewisburg floor for a DeSoto Central point and Smith's shot off a block fell in to end the set at 15-13 and the match at 2-1 for DeSoto Central.
"I thought our girls played unbelievable today," Hendrichovsky said. "Ultimately, we had a mindset going into today and we executed that."
Falatko felt the level of play will get her team ready for the final week of the regular season.
"We go to Center Hill Tuesday, so I think this helps get some momentum back, so they go into that game with confidence and finish off what we need to do to win districts," Falatko said.
For the match, DeSoto Central's Smith finished with 13 kills and Scruggs added 11 kills. Avery Wolf scored five kills, eight digs and two blocks. Scruggs led with nine digs and Smith had four digs. McKenzie Brewer served two aces, recorded seven digs and had 18 assists. Madison Young added 13 assists for the match.
Lewisburg was led by Rikard with 13 kills and four digs. Jayda Bradley powered eight kills and Ella Grace Holloway added seven kills. Avery Thomas contributed six kills, Hailey Stephens had nine digs and made 31 assists, and Sadie Bridgforth finished with 10 digs in the match.
Hendrichovsky said Lewisburg faces Oxford as the season ends and the Lady Pats get ready for their postseason.
"At this point, you just focus on skills and technique and we are doing that," Hendrichovsky said. "The more we can play and work through things, rotations and work through defense is valuable to us as a whole."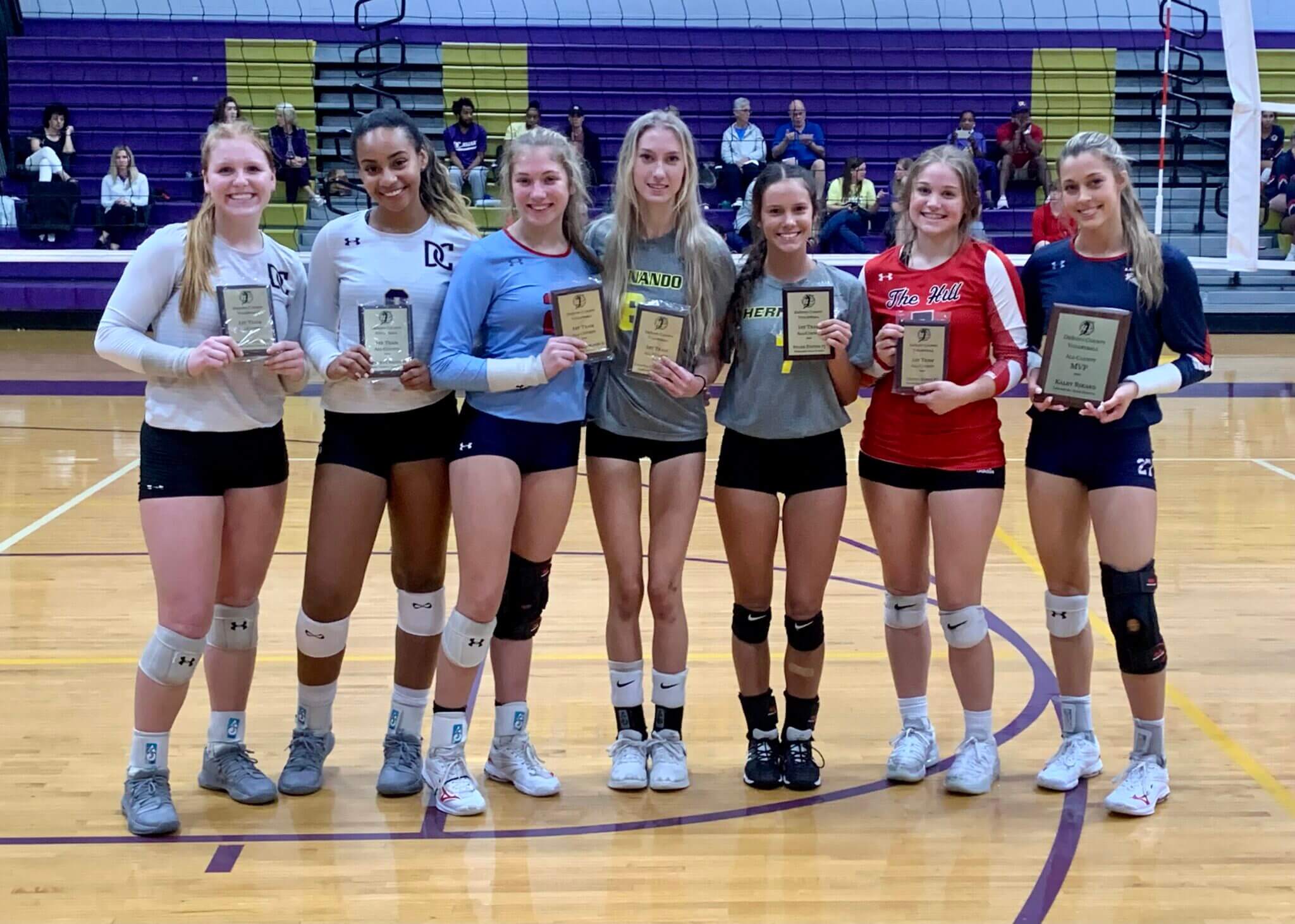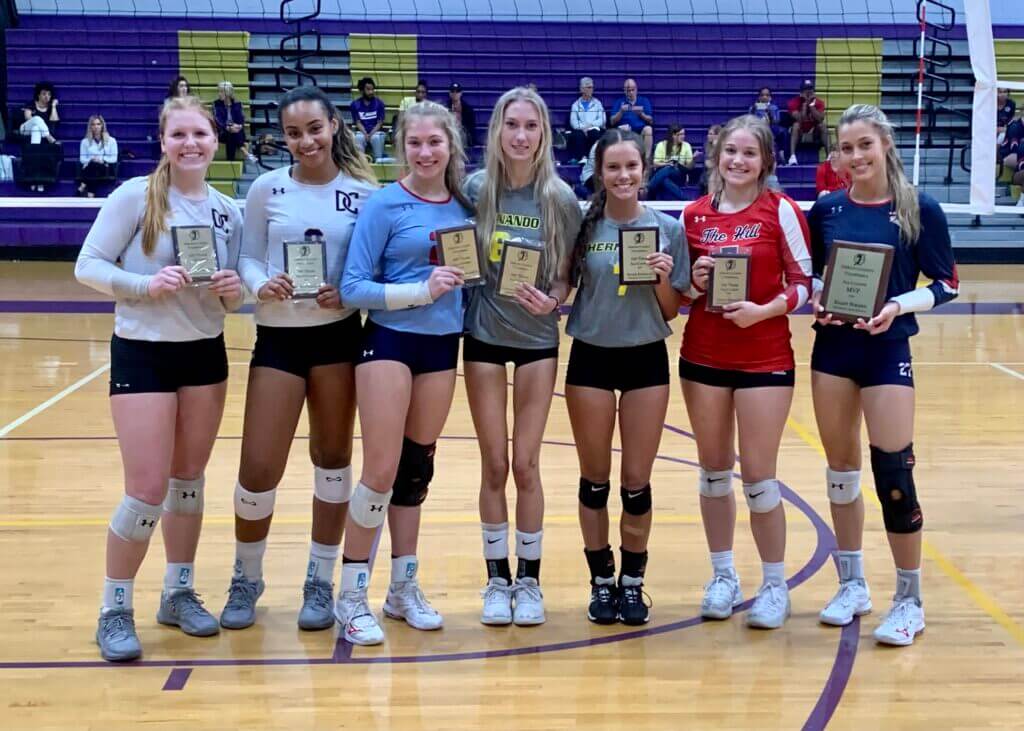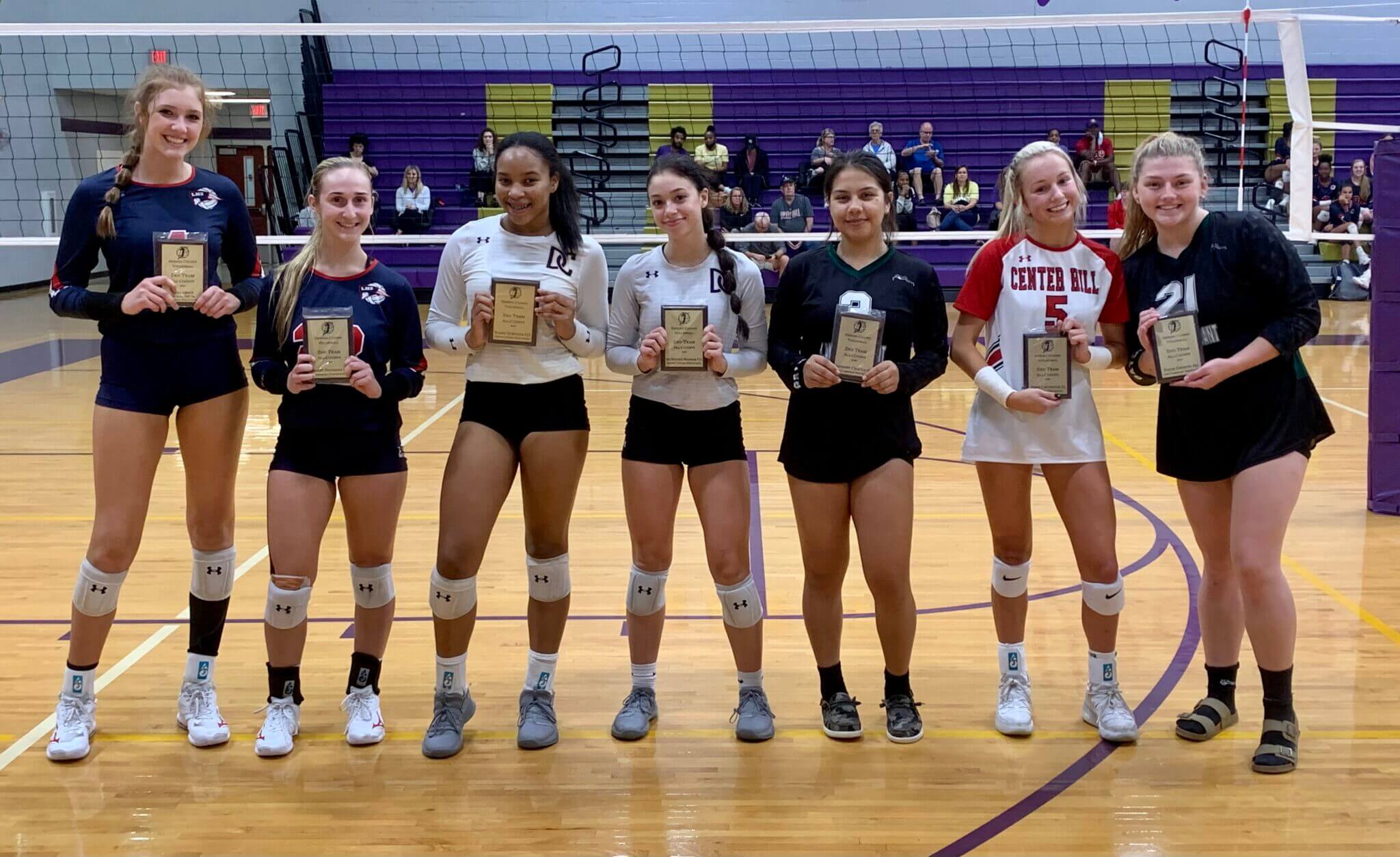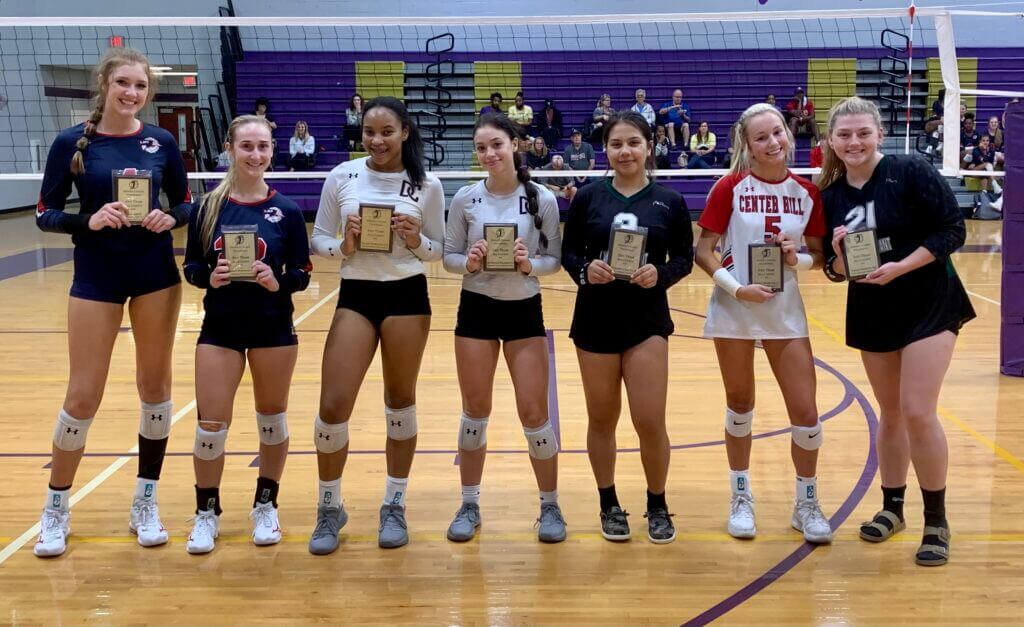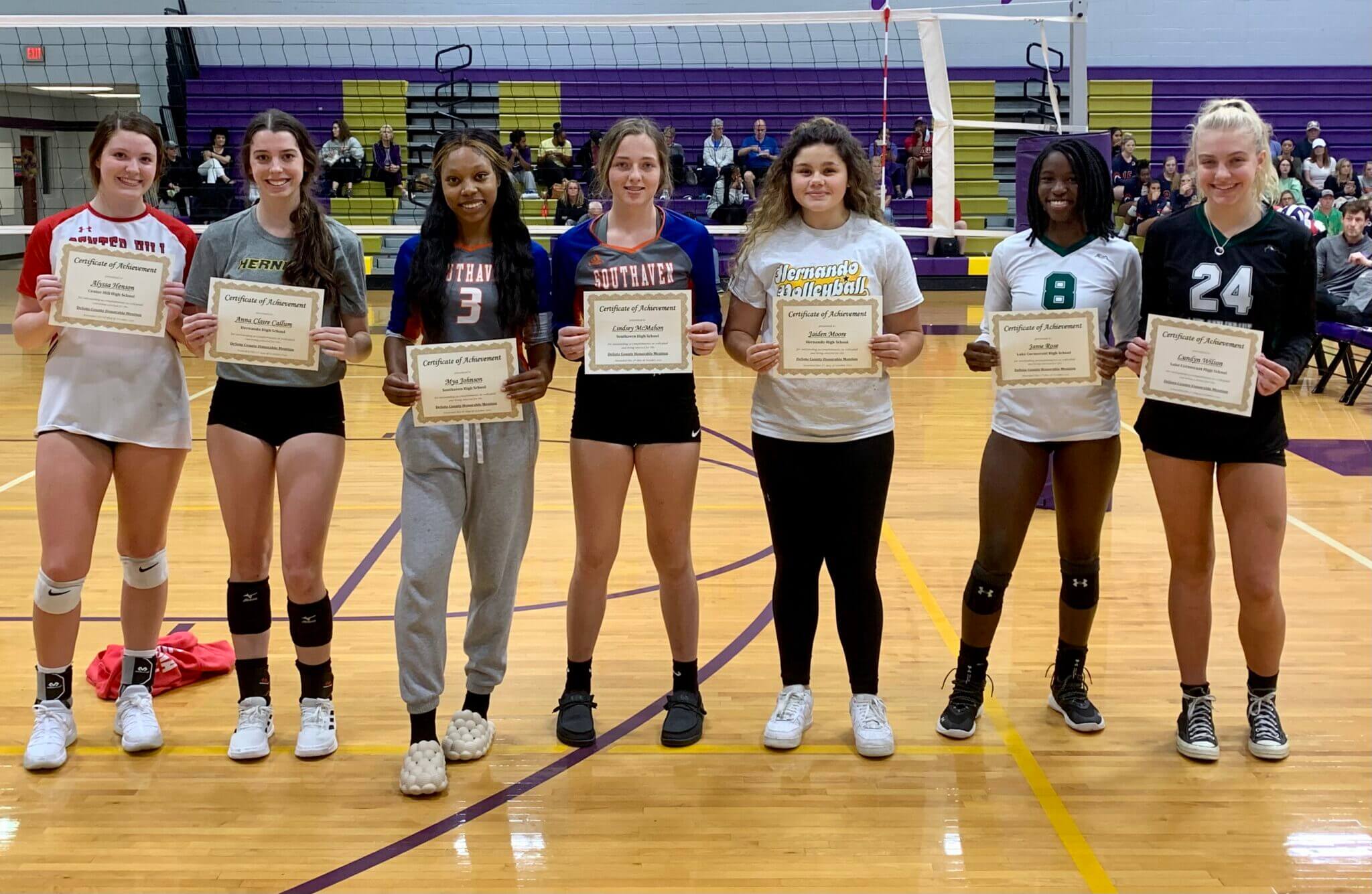 Kaley Rikard of Lewisburg was named all-county Most Valuable Player and her coach felt a lot of Rikard's growth as a volleyball player has started in the weight room.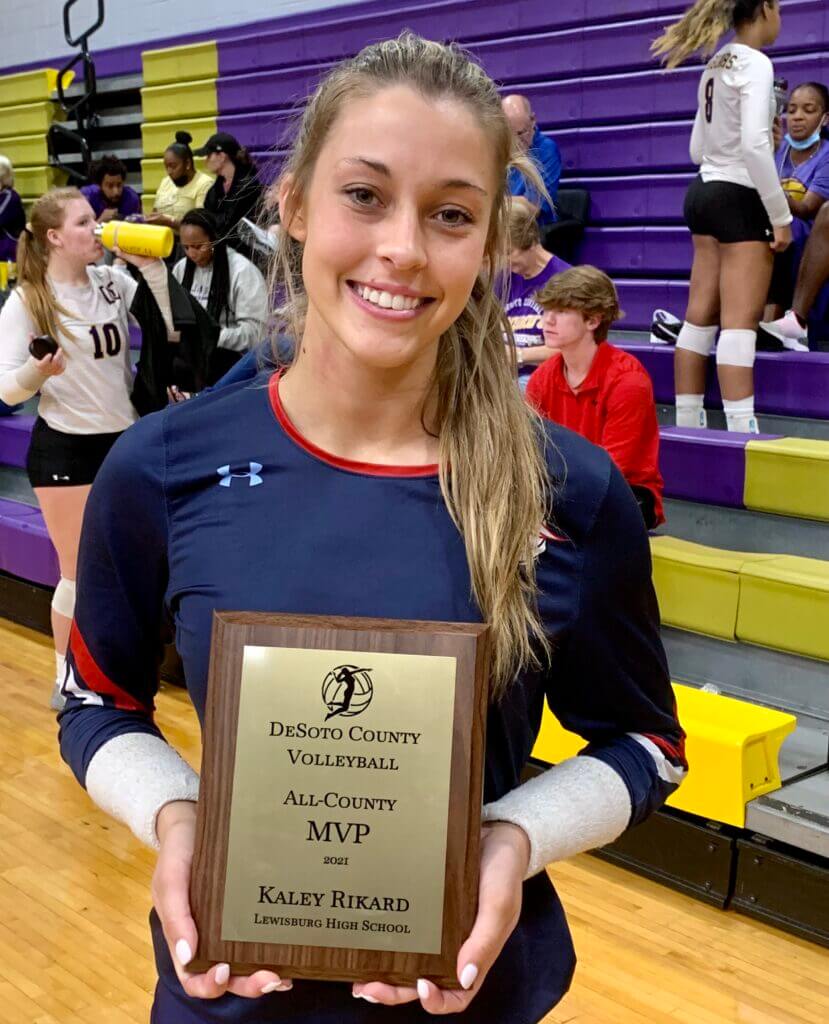 "Kaley, in my opinion, is just a workhorse," Hendrichovsky said. "She loves to lift and loves to work out. She has just become a more fluid, and dynamic player. I think everyone notices her explosion as an athlete."
A photographer covered the morning portion of the tournament for DeSoto County News and photos from all eight teams will be available at www.sportspics.org.