Lady Jags, Lady Gators advance to state volleyball final
Once again, two DeSoto County high school volleyball teams will be playing for Mississippi state high school championships when the final round is played on Saturday.
DeSoto Central in MHSAA 6A and Lake Cormorant in 5A will be challenging for state titles at the same time in different places.
DeSoto Central ousted Madison Central 3-2 in the 6A North Half finals Tuesday night. At the same time, Lake Cormorant was disposing of New Hope 3-2 in Columbus.
That means the Lady Jags will play Brandon Saturday at 6 p.m. for the 6A state championship at Clinton High School. At the same time at Madison Central, the Lady Gators meet Long Beach for the 5A state championship.
Scores of the DeSoto Central victory were 25-20, 23-25, 19-25, 25-16, and the deciding set at 16-14.
Lake Cormorant advanced with set scores of 23-25, 27-25, 25-22, 21-25, and a final set score of 15-9.
At Madison Central Tuesday night, DeSoto Central started with a 5-2 lead but Madison Central came back to tie at 10-10, The set continued back and forth before the DeSoto Central put a run together for a 20-16 lead after a Madison Central timeout.
DeSoto Central had an 11-6 lead in the second set after a pair of aces by Lindsey Cowart, but a comeback from Madison Central tied that set at 17-17, forcing a DeSoto Central timeout.
While the rest of the set went no more than three point difference, Madison Central had taken control and held on for the 25-23 victory.
The loss seemed to take some steam out of DeSoto Central, which trailed 7-2 in the third set and needed a timeout. Madison Central continued a run of points to an 11-2 lead before DeSoto Central posted another point. Madison Central led from there by as much as nine points before claiming the set at 25-19.
"We told them after that set they had to go out and earn their points and that's what we did," said DeSoto Central coach Margaret Falatko. "You have to execute and not expect anybody to hand you anything."
In the fourth set, DeSoto Central rallied from the third set loss with a 7-3 lead when Madison Central called a timeout. An Amonie Silas kill upped the margin to a 15-8 lead for DeSoto Central. Later in the set, a long Madison Central serve gave DeSoto Central a 20-14 edge and that grew to 21-14 when Keegan Bradley served an ace. DeSoto Central scored four of the final six points for the set win at 25-16.
That set up a tension-filled fifth set, which started tied at 5-5 before a four-point run by DeSoto Central was punctuated when Silas put a ball deep into the back corner of the Madison Central court.
The visitors appeared to be on the verge of clinching it when DeSoto Central led 12-7 after a block for a point. A three-point run from Madison Central got the home team within 12-10 DeSoto Central and a timeout.
Another shot to the Madison Central back corner put DeSoto Central up 14-12, however Madison Central rallied with two straight points to tie the set at 14-14. DeSoto Central settled the match with a side out and a service point to win the set 16-14 and the match 3-2.
Cowart finished the match with six aces and six digs for DeSoto Central. Silas had 19 kills and five digs, Kennedy Smith had 16 kills and six digs. Megan Harris added 16 digs and Gracie Tacker provided 35 assists and seven digs.
"We knew we had to pass well, we had to serve well, and we had to execute," said Falatko. "We needed to put balls away because we knew that they (Madison Central) won't make a lot of errors and we needed to be in control. I've got seven seniors and they said 'it's not over,' and they just fought."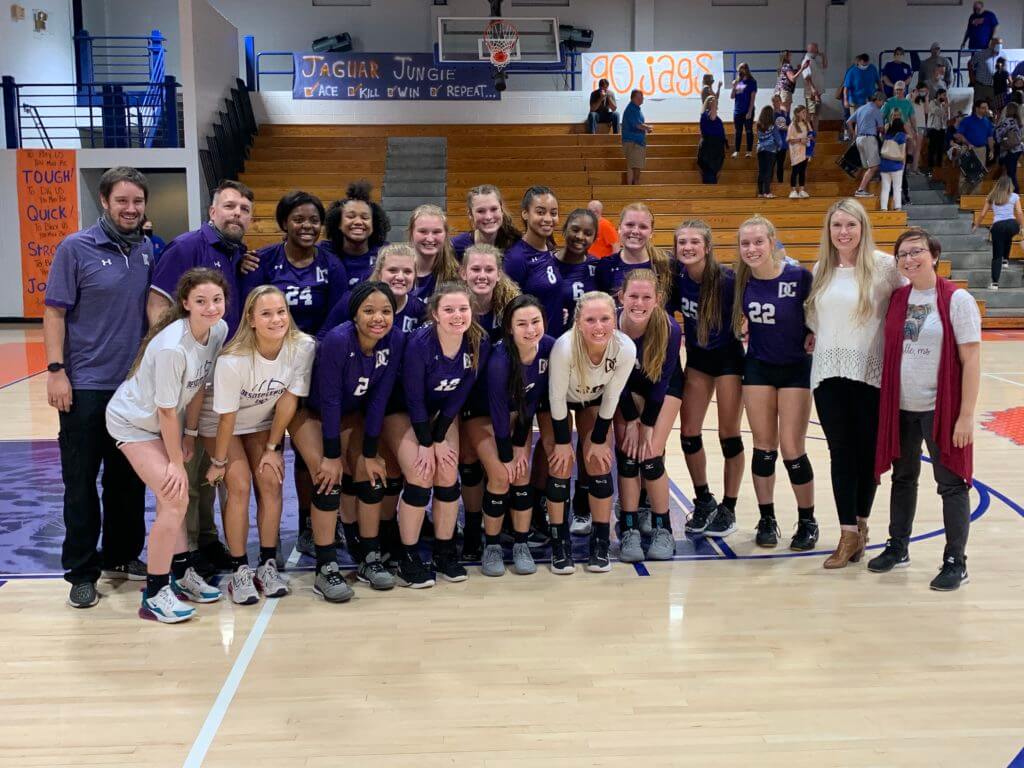 The Lake Cormorant-New Hope match was a titanic battle as indicated by the closeness of each set with the Lady Gators rallying from a first-set loss to take a 2-1 set lead with a 25-22 third set win. However, New Hope evened the match with a 25-21 win in set four.
However, the deciding 15-9 victory for the Lady Gators was the biggest difference of any of the five sets in the match.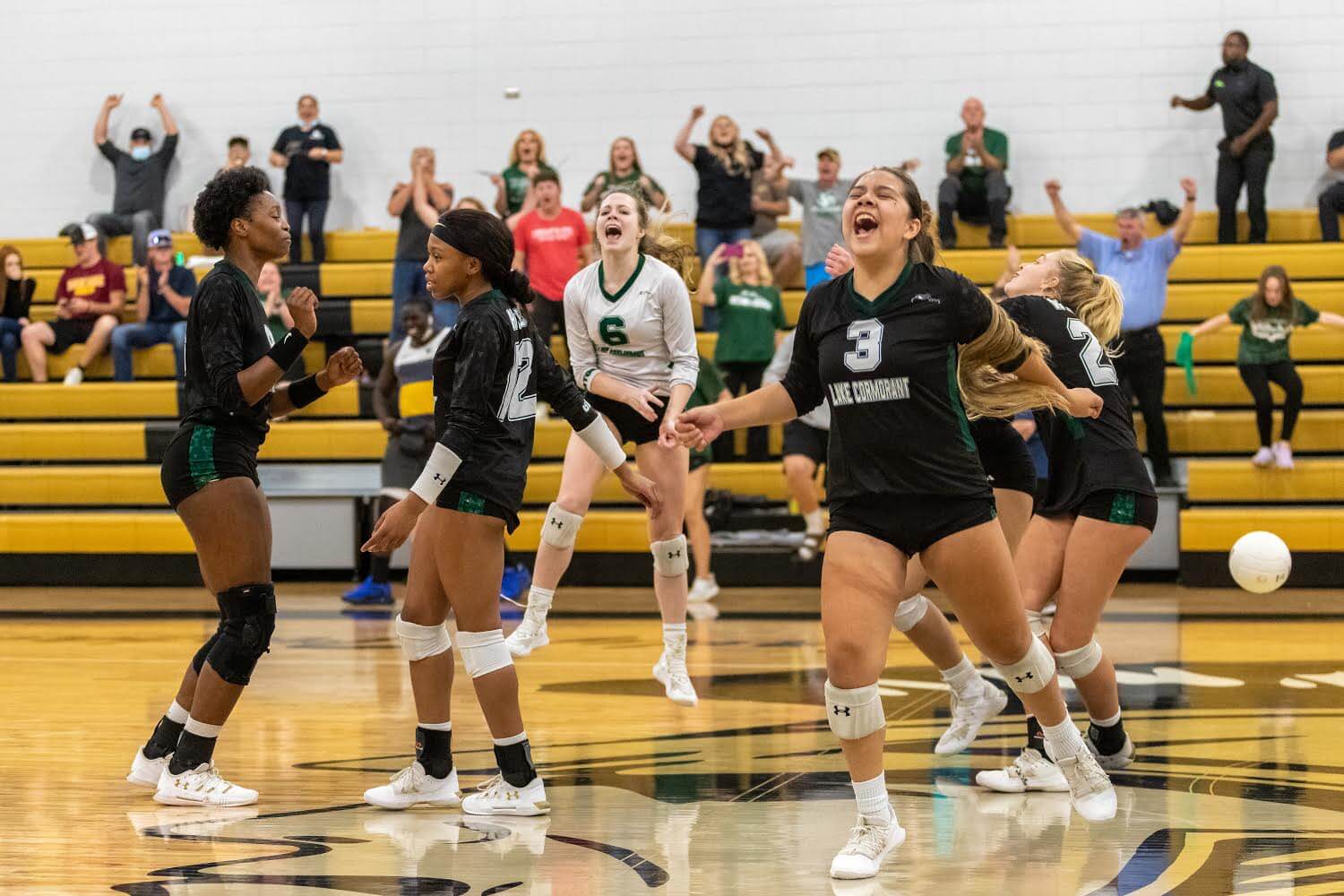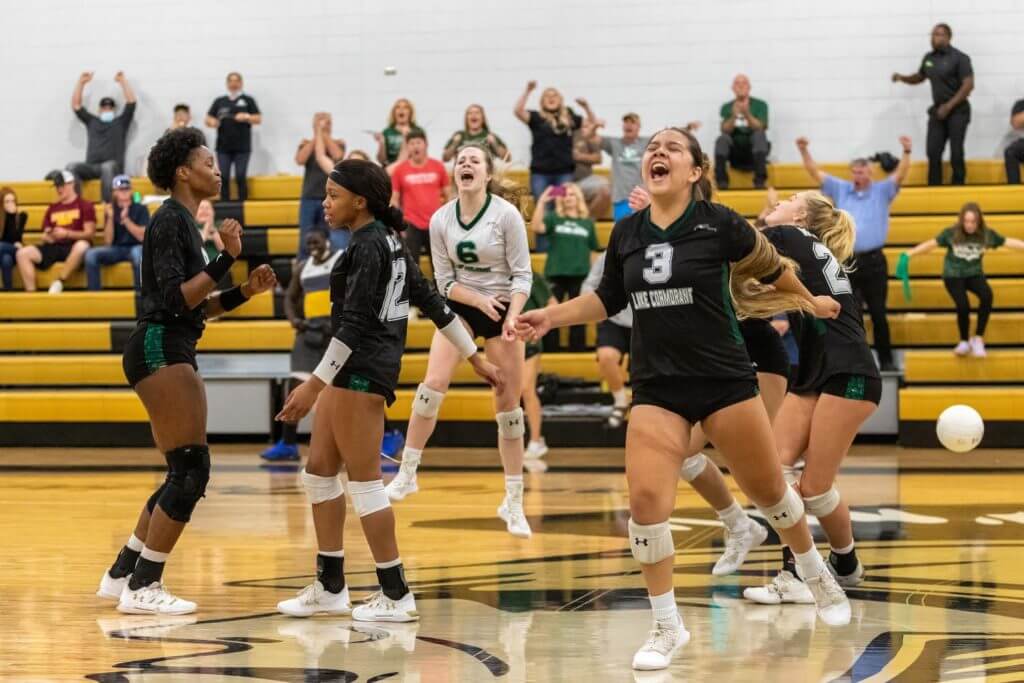 Alaijiah Rose dominated the front line with 35 kills, while Madison Wilkins had 14 and Lundyn Wilson put down 10 kills.
Karla Gonzalez led the Lady Gators with two aces and Annah Marshall paced Lake Cormorant with 34 digs. Jasmine Chacon offered an amazing 61 assists for the Lady Gators in the match.
It was the second time the teams had played each other this season, as Lake Cormorant took a 2-0 win at the Tupelo Volleyfest tournament.
The last time both the Lady Gators and Lady Jags were in state championship matches together was two years ago at Ole Miss, when the Lady Gators finished second in 5A to Vancleve and DeSoto Central fell to the Brandon team they will play Saturday at Clinton in the 2018 finals.
(Contact desotocountynews@gmail.com)