Republicans rally for their candidates
There are now two weeks remaining before the 2020 general elections on Nov. 3 and the faithful of both major parties are starting to make their final push in hopes of getting their favorite candidate either into or back into office.
Last week, DeSoto County Republicans gathered at the John and Lee Caldwell home in Nesbit to fire up the party base and get their supporters to vote Republicans into elected office, including President Donald Trump.
Special guests on hand for the "Make America Great Again Rally" were First District Congressman Trent Kelly and U.S. Sen. Cindy Hyde-Smith, both in the middle of campaigns for re-election on Election Day.
Kelly faces Democrat Antonia Eliason in his run for re-election. Hyde-Smith, who defeated former U.S. Agriculture Secretary Mike Espy in a special election two years ago by an eight-point margin, faces the Democrat Espy once again for a full six-year term.
Both said voting on Election Day is an imperative action for those registered and eligible to vote.
"It's amazing that in a good election year only 60 percent of our registered voters turn out," Kelly said. "Especially if you're a Republican and you're registered, please go vote and don't assume that your vote doesn't matter, because now more than ever, your vote matters more than ever."
"It is the most critical election of my lifetime," Hyde-Smith added. "Elections have consequences and I sure hope we get this president elected and I hope I get re-elected."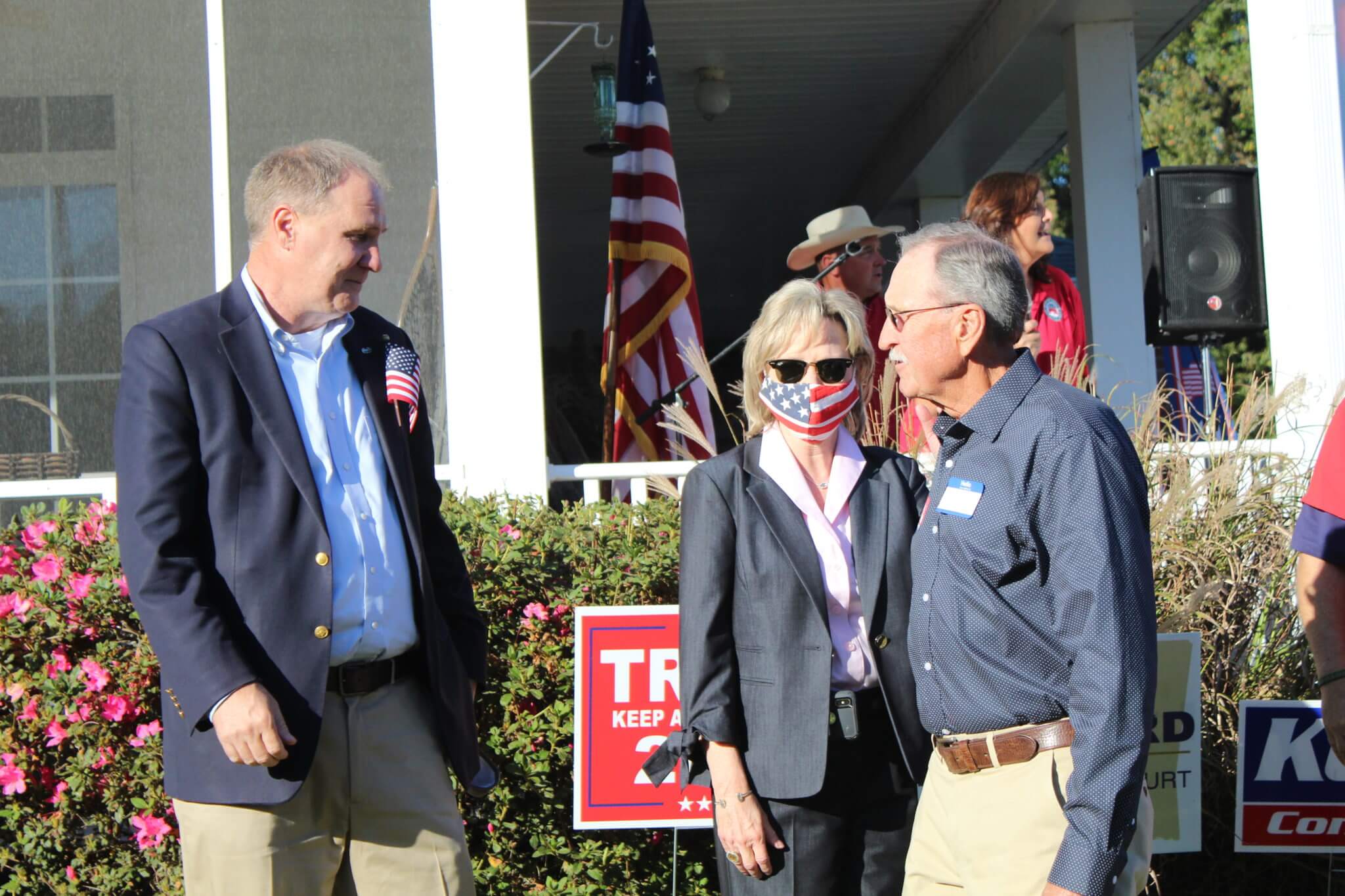 Kelly stressed his belief that Trump should be re-elected in his race against former Vice President Joe Biden, but said the Republican Party needs to control one or both houses of Congress.
"They (Democrats) will go to any length to change the nature and the culture of this nation and we don't need to be doing that," Kelly said. "It's important that we hold at least one of the majorities, but I'll tell you, quite frankly, that if the president wins we have a chance of getting both (majorities), but if he doesn't, I think it's going to be tough."
The contentious race between Hyde-Smith and Espy have polls giving Hyde-Smith the edge and the senator likes her chances.
"We've been covering the state and we feel very good about this race," said Hyde-Smith. "With the opportunity to help so many people during COVID, and through COVID, we have really touched a lot of businesses, a lot of families, and we feel very good about it."
Kelly also took the chance to jab national media members for recent town halls with Trump and Biden, which he felt gave Biden an easier time than Trump.
"Didn't they do a great job of being fair last night in that town hall?" Kelly told the crowd sarcastically. "Didn't you think Savannah (Guthrie) was extremely fair? They are trying to suppress your vote. They are trying to convince you with these polls and with our media, they are trying to get you to stay home and say that your vote doesn't matter."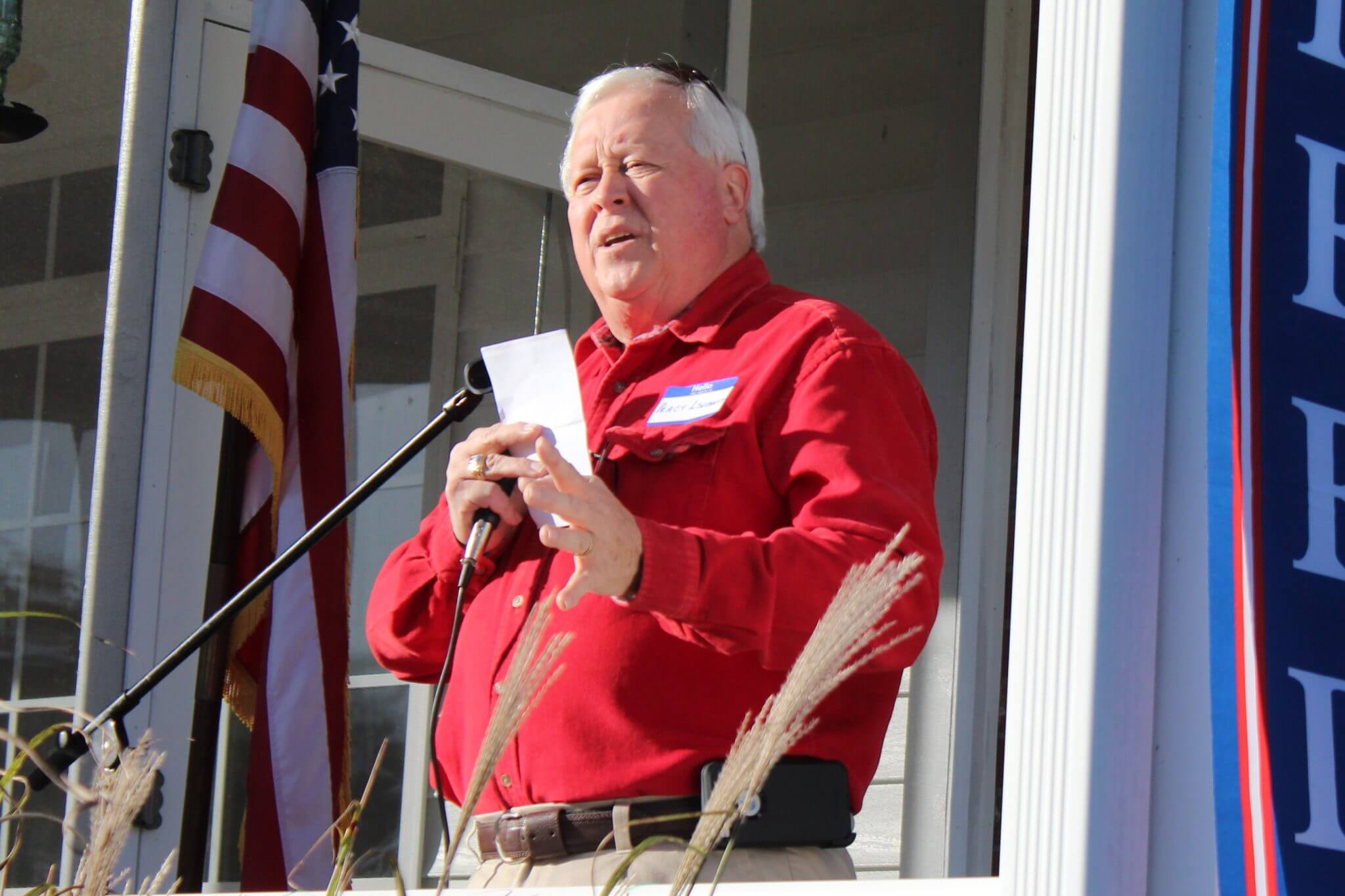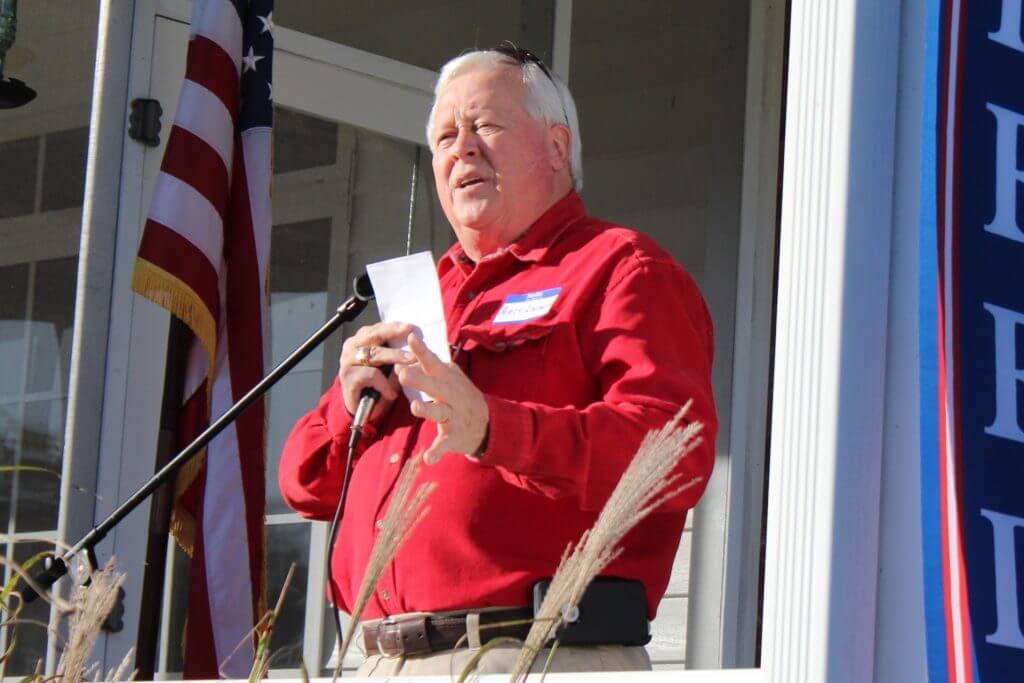 While not a party-labeled race, the run for Mississippi Supreme Court justice made an appearance at the Friday, Oct. 16 event. Chancellor Percy Lynchard Jr. was there and spoke in person as backers of incumbent Justice Josiah Coleman mingled through those gathered to seek support for their candidate.
Lynchard responded to a mailing earlier in the week that attacked Lynchard by saying his campaign will not endorse any negative attacks against Coleman.
"You will not see negative advertising coming from my campaign," Lynchard said. "I have called on any supporters I have who may be considering some kind of independent advertisement to please refrain from it. I don't have any control over it, but if it is out there, I'm asking that they all please refrain from negative advertising."
(Contact desotocountynews@gmail.com)