Hernando baseball, softball both advance 
Tigers, Lady Tigers move into third round of playoffs
It was a big night for baseball and softball at Hernando High School and the home team didn't disappoint, as both the Tigers and Lady Tigers won critical game threes of their second round MHSAA 6A playoff series.
The baseball Tigers outslugged the visiting Germantown (Madison) Mavericks 11-7 to advance to the third round series that starts Friday at Oxford.
Meanwhile, the defending state 6A champion Lady Tigers softball squad, two nights after a late rally and a two-run double from Avery Wolfe gave Hernando a 4-3 victory that forced Monday's winner-take-all tilt, had an easier time with their cross-county rivals from Lewisburg in a 5-1 win.
Hernando now faces Germantown (Madison) in the third round that starts at home on Friday.
BASEBALL – HERNANDO 11, GERMANTOWN (MADISON) 7: Monday's MHSAA 6A playoff contest started tame enough as Hernando took a 1-0 lead after an inning when Topher Jones doubled to score Preston Johnson.
The Tigers then used the long ball to take a 5-0 lead in the second inning when Brody Martin blasted a grand slam homer to left.
But the Mavericks took that as a challenge to post five runs of their own in their half of the third inning to tie the game at 5-5.
"I've seen our guys battle through a lot this year to come back and score some runs," coach David Lara said. "We've won some late games, so this group right here has been battle tested and have overcome adversity. It's tough sometimes but they work hard."
Hernando then forged an 8-5 lead in the bottom of the third with the eventual winning run coming on a wild pitch that allowed Carter Newton to score the Tigers eighth run of the game.
Germantown would score twice in the fifth, but Hernando answered again with a run in the fifth and two more in the sixth for the final score with this final play deciding the game and series.
"The kids battled with every game," Lara said about the series. "We asked them to compete and win the moment, that's what we asked them to do. They want to extend this as long as possible.
While Martin had the long ball for Hernando, Germantown also belted home runs of their own, as Cole Burton and Conner Ware both homered. Burton, the Mavericks' designated hitter, drove in three Germantown runs on the night.
Of 13 Hernando hits, Garrick Smith had three of them and drove in four runs for the Tigers. Martin also collected four RBI's with his grand slam.
Pitching three innings, Jones allowed four earned runs while striking out five.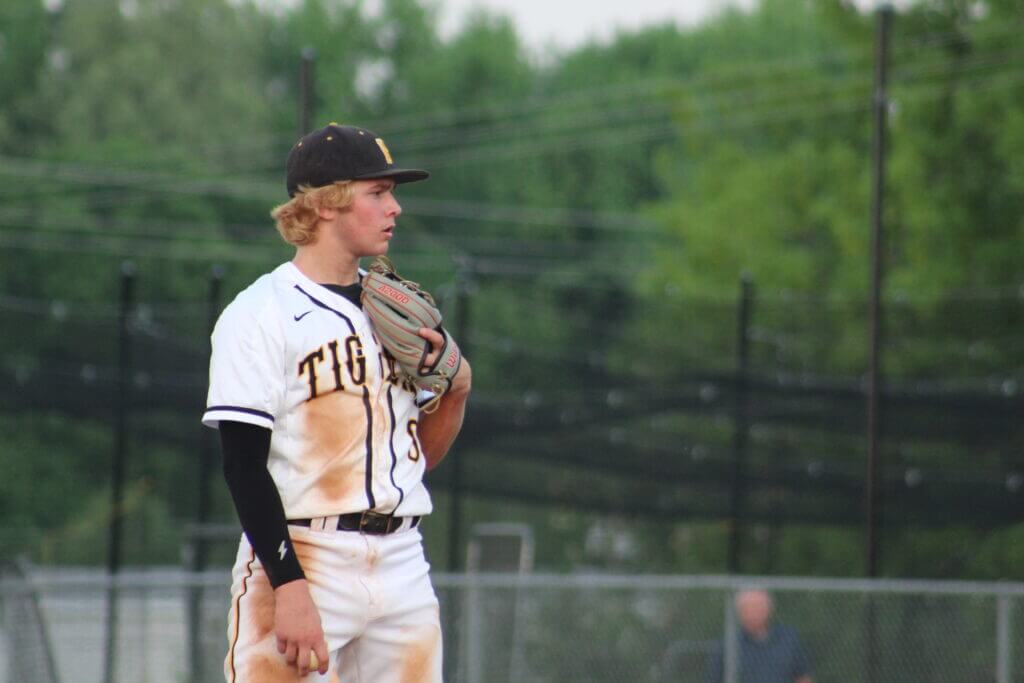 SOFTBALL – HERNANDO 5, LEWISBURG 1: Hernando moved into the third round of the MHSAA 6A state playoffs with a solid 5-1 victory over Lewisburg.
Avery Wolfe opened the scoring for Hernando in the first inning, reaching home on a double by Janna Shaw. The Lady Tigers added a pair of runs in the second inning with help from a run-scoring double from Katelyn Kirkpatrick and a Rylee Eyster single that brought Kirkpatrick home.
Hernando would post solo runs in the fourth and sixth innings for a 5-0 lead before Williams reached base on an error to score Madelyn Savage with the Lady Patriots only run of the game in Lewisburg's final at bat.
Lewisburg scattered just four hits in the loss. Eyster and Kirkpatrick each drove in two runs for Hernando in the victory.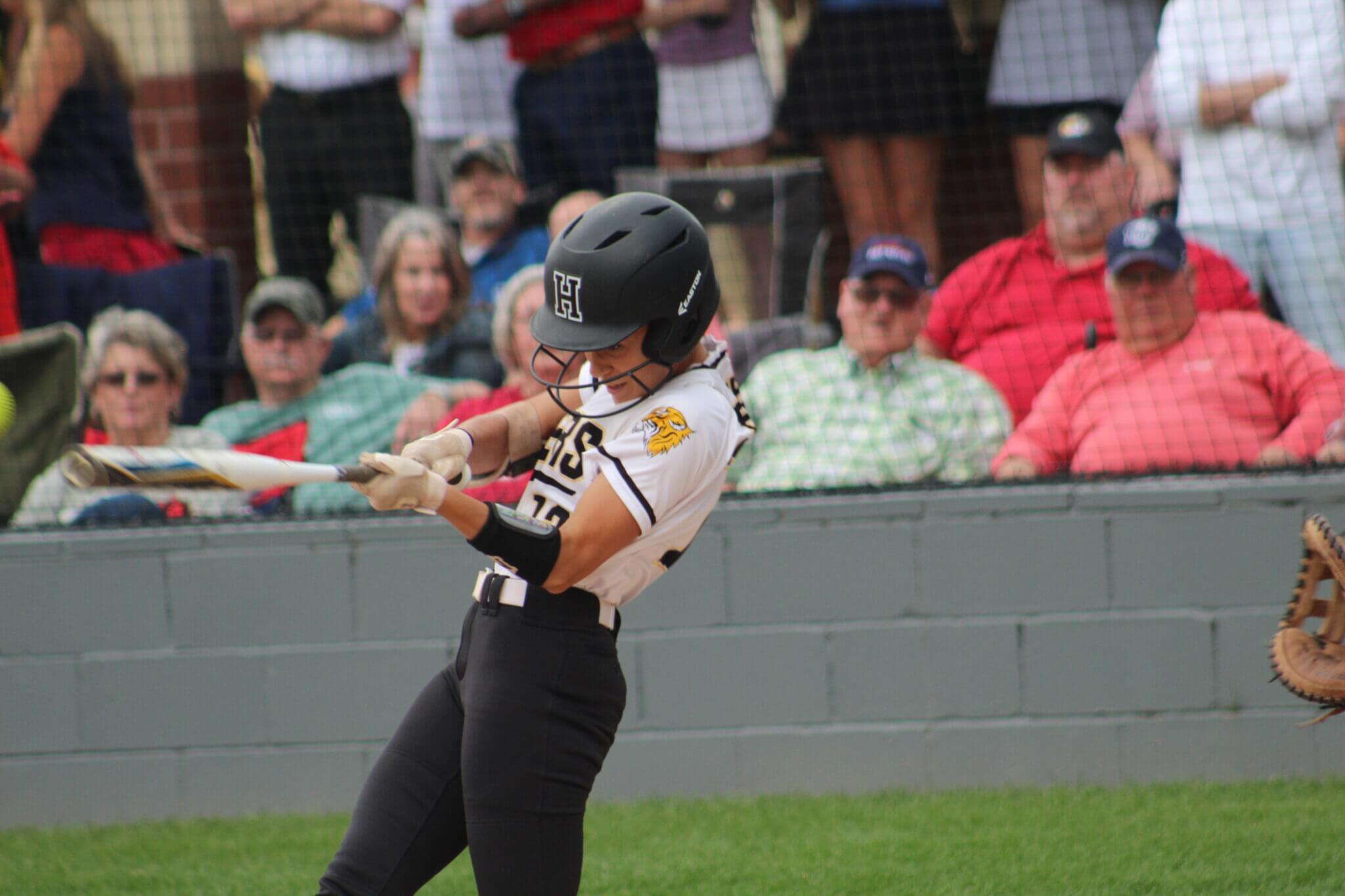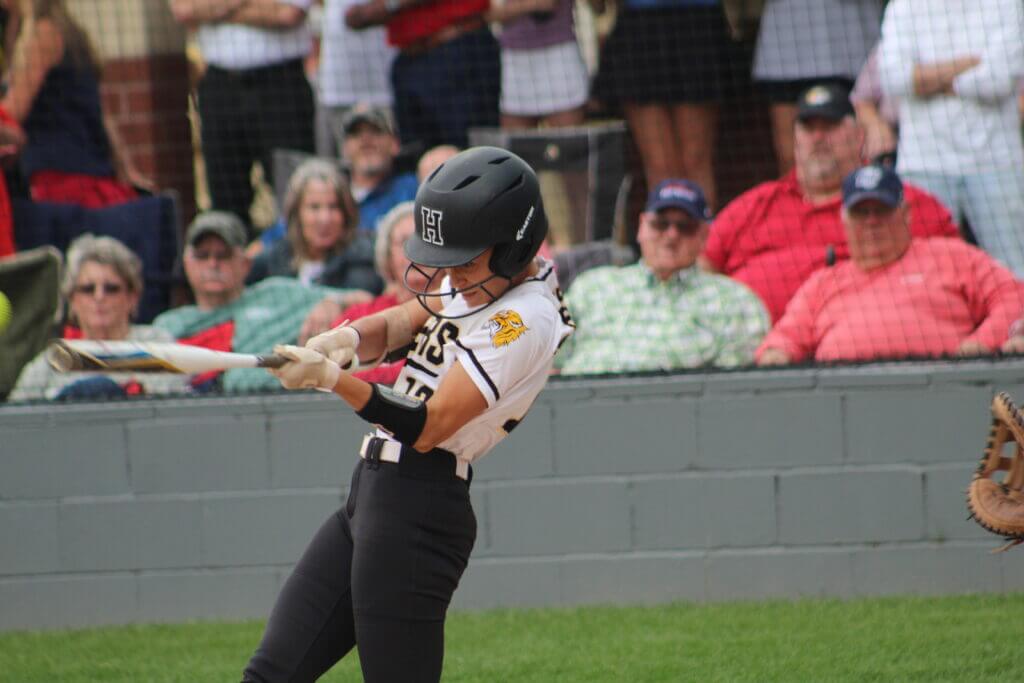 DESOTO COUNTY SCOREBOARD – MAY 2
Prep Baseball
MHSAA 6A Playoffs Second Round-Best of Three
Hernando vs. Germantown MS
Friday – Germantown 3, Hernando 2
Saturday Hernando 8, Germantown 3
Monday – Hernando 11, Germantown 7 (Hernando wins series 2-1)
Prep Softball
MHSAA 6A Playoffs Second Round-Best of Three
Hernando vs. Lewisburg
Friday – Lewisburg 6, Hernando 2
Saturday – Hernando 4, Lewisburg 3
Monday – Hernando 5, Lewisburg 1 (Hernando wins series 2-1)
Prep Baseball – Regular Season
Christian Brothers 7, Northpoint Christian 4 (Northpoint: Conner McKnatt had three hits for the Trojans and James Smith drove in two runs with a homer. Rob Hayes also doubled. Spencer Haley took the loss on the mound, allowing four runs and six hits over 3.3 innings of work. Haley struck out three.)
Prep Softball – Regular Season
Bartlett, Tenn. at Northpoint Christian
Prep Baseball
MHSAA 6A Playoffs Third Round-Best of Three
*Oxford vs. Hernando
*DeSoto Central vs. Madison Central
*- home field advantage
Prep Softball
MHSAA 6A Playoffs Third Round-Best of Three
*Hernando vs. Germantown (Madison)
*DeSoto Central vs. South Panola
*-home field advantage
Photo: Hernando Tigers' baseball players converge around Brody Martin after he crosses home plate with a grand slam homer. (Bob Bakken/DeSoto County Sports)