Friday sports: Jags, Lady Jags win playoff openers
Third-round playoff series began in MHSAA high school baseball and softball action Friday night with DeSoto Central hosting playoff openers in both baseball and softball.  
On the baseball diamond, DeSoto Central pitcher Bradley Loftin handcuffed Madison Central hitters, allowing just three hits in a 7-1 victory.
On the softball diamond, DeSoto Central pitchers Jorja Wheeler and Chesney Beckham were equally stingy, allowing just three South Panola hits in a 5-4 Lady Jag victory. The game was decided in the top of the seventh inning when South Panola's Gracey Harbour tried to tie the game by heading home on a single and a fielding error. Harbour was thrown out at the plate trying to score from third on the play.
BASEBALL – DESOTO CENTRAL 7, MADISON CENTRAL 1: Bradley Loftin, who has been a dominating pitcher for the Jaguars this season, continued that dominance in the game one win over the Madison Central Jaguars.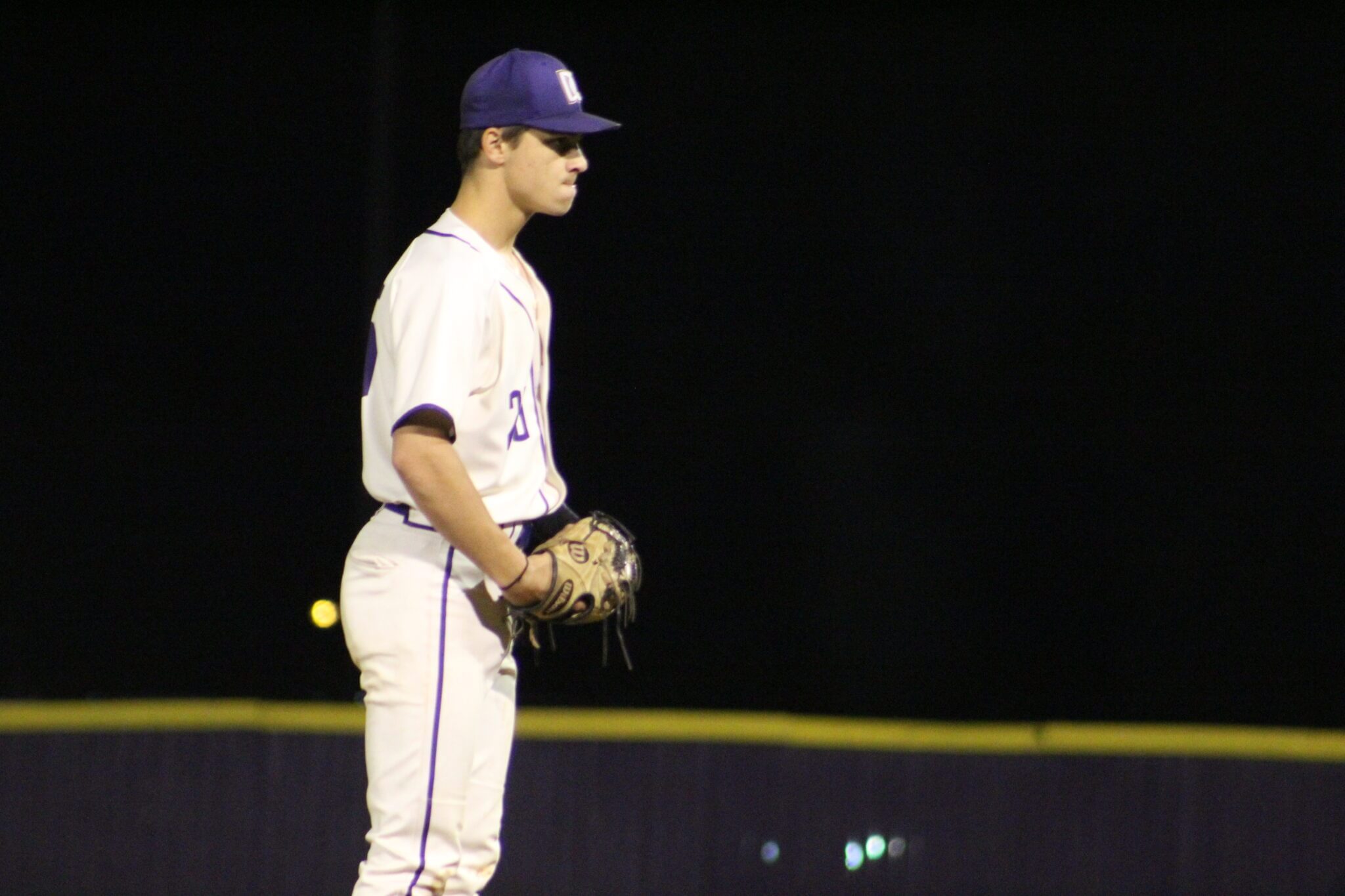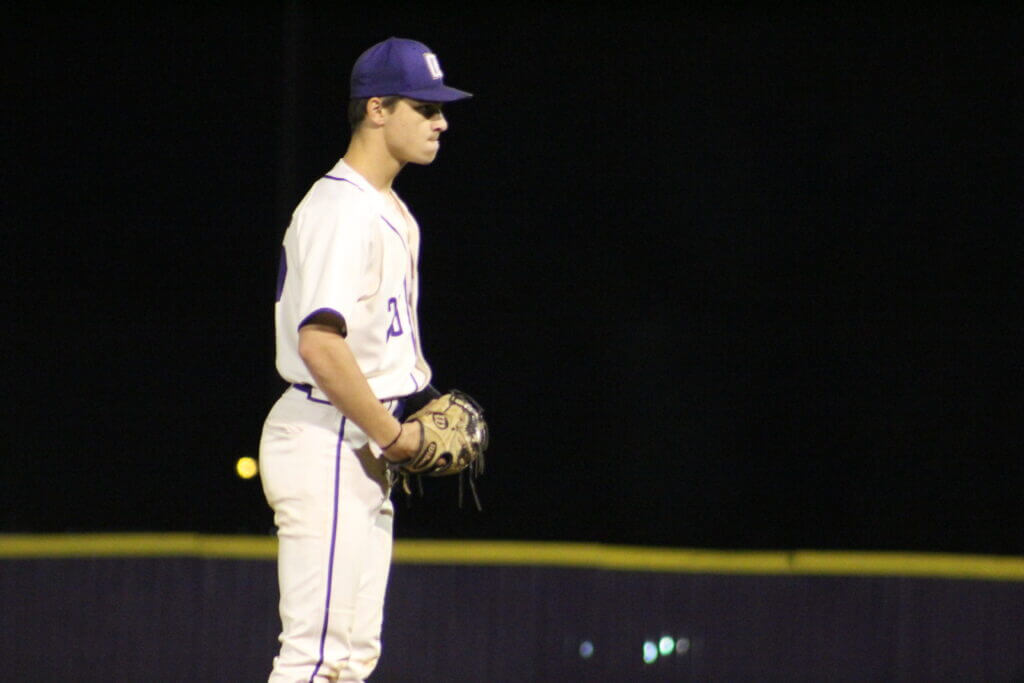 "We're fortunate to have Bradley Loftin throwing for us," coach Mark Monaghan said. "He's a dynamic pitcher who did what good pitchers do and they're the best when the best is needed."
The fourth inning was the key inning in the contest. Madison Central tied the game at 1-1 in the top of the fourth on a base hit from Russell that scored Bryans.
But Gavin Brassfield singled home Connor Keough in the DeSoto Central half of the fourth for what became the eventual game-winning run. Another single from Kris Sprawling scored Ryan Moore to make it 3-1 DeSoto Central, but the big blast came when Colton Coates smacked a two-run homer to also bring home Sprawling for a 5-1 advantage.
"We had a plan to be aggressive at the plate while at the same time making the pitchers work, get their pitch count up and get to the bullpen, and we were able to do that," Monaghan said.
DeSoto Central tallied two more insurance runs in the sixth inning for the final score.
Loftin struck out 11 and did not walk anyone to get the mound victory. Out of 92 pitches, Loftin threw 71 strikes.
SOFTBALL – DESOTO CENTRAL 5, SOUTH PANOLA 4: The Lady Jags got off to a good start against the visitors from Batesville, which took a 1-0 lead when Fondren scored on a sacrifice fly.
But DeSoto Central broke the game open with a five-run fifth inning, an inning highlighted by a triple from Reagan Dale, followed by a two-run homer from Savannah Wilbanks for a 3-1 lead. Beckham reached base on an error that scored courtesy runner Addison Avent from third and Mikayla Johnson scored the eventual game-winning run on an error by the Lady Tigers catcher.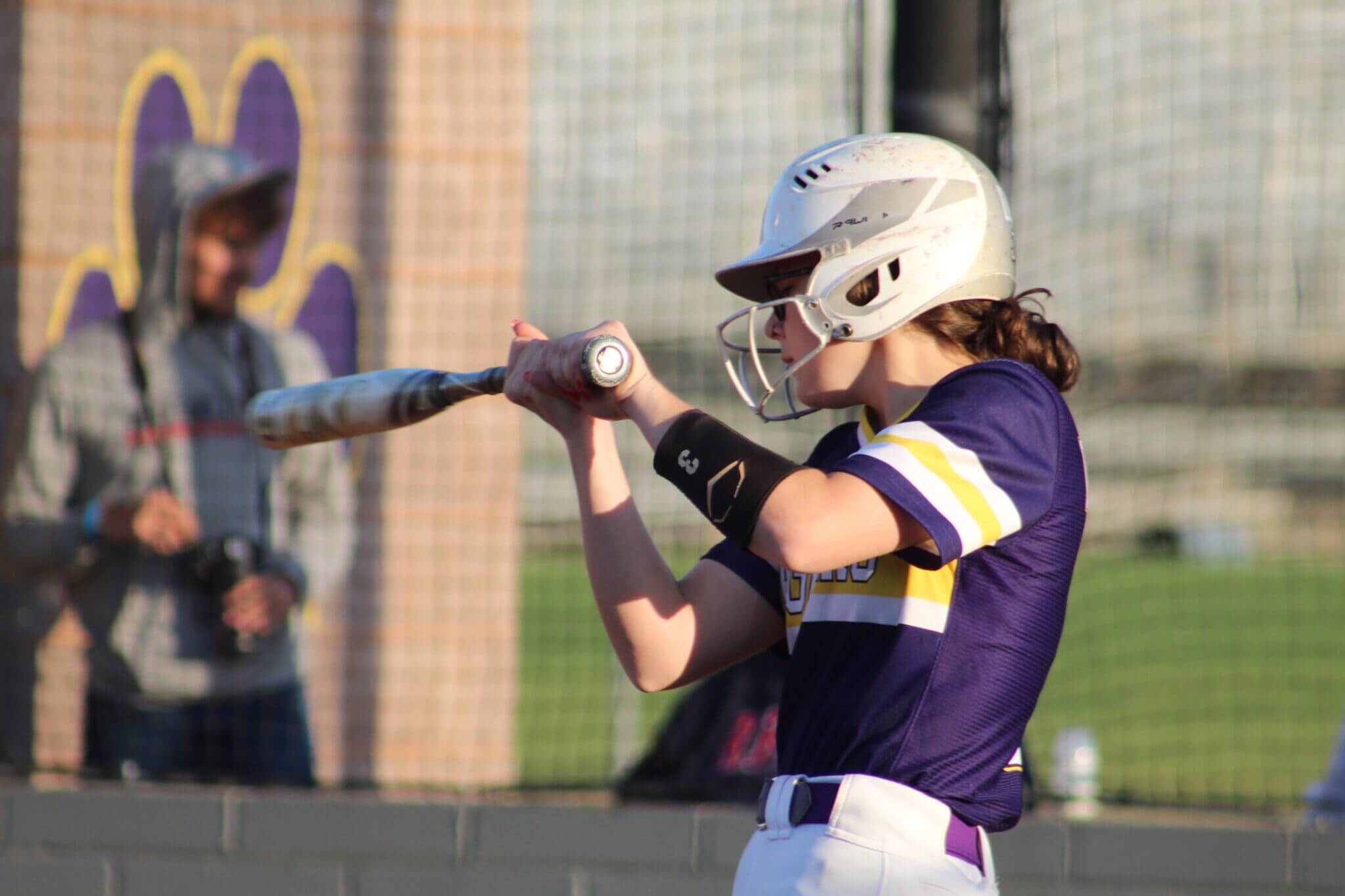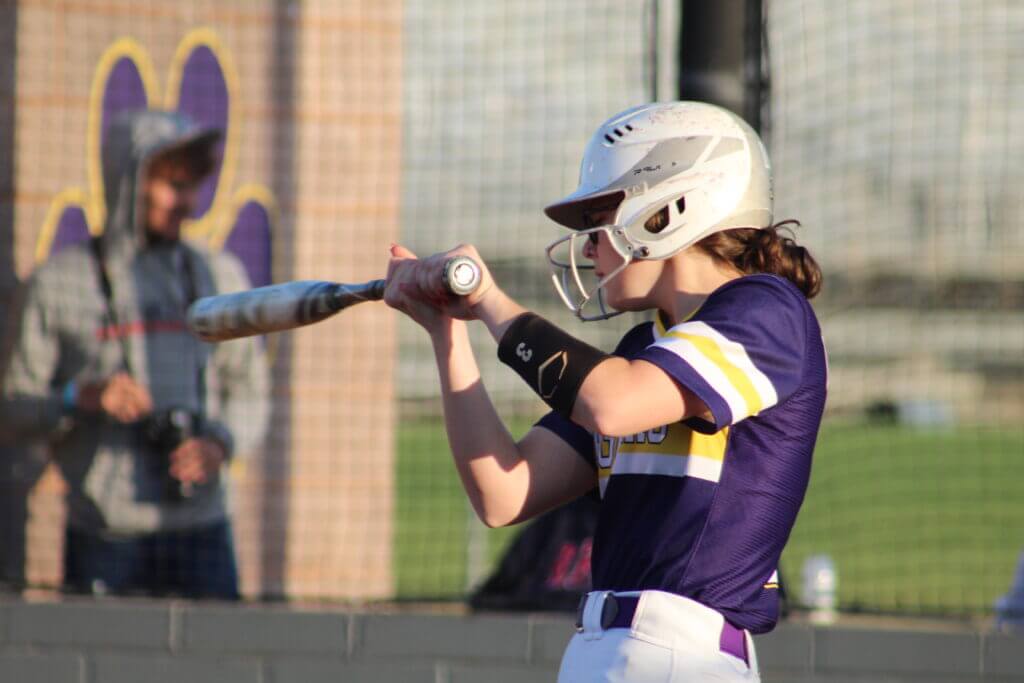 However, the four-run cushion disappeared in the South Panola sixth, when the Lady Tigers tallied three runs off winning pitcher Jorja Wheeler, who left the game with one out in the inning for reliever Chesney Beckham.
A Nia Fondren double scored a run, causing Beckham to enter the circle to pitch. Hailey Heafner then hit a ground ball that was mishandled for an error that allowed Makenzie Houston and Fondren to score. However, a pair of strikeouts by Beckham ended the inning for South Panola, which trailed 5-4 entering their seventh inning at bat.
A pop fly and a ground ball out brought Harbour to the plate as the Lady Tigers' last hope. Gracey Harbour cranked a ball toward the right field corner that got away from Darby Smith, who then found the ball and threw it to second baseman Kaylee Tucker. A relay from Tucker headed toward home plate as Harbour made the turn at third and tried to score. Tucker's throw found the mark and Wilbanks made the tag for the third out and the end of the game.
"I tell my outfielders to play it safe," Ford said. "If there is no chance of getting a girl out at a base, just play it safe. We work on getting the ball home and throwing the ball home from the outfield. Thankfully, (Darby Smith's) throw was right on the money and we got her (Harbour) out."
"I told them it was a team win," said Ford. "It took us a long time to adjust to their pitching. Reagan (Dale) got us started with the triple she had and Savannah got behind her and got the home run."
Wheeler, called in to start the series with a season-ending injury to pitcher Meg Vinson last week at Tupelo, finished with a six-strikeout, four-walk performance in 5.1 innings. Wheeler was charged with all four South Panola runs, but only two were earned. Beckham, in 1.2 innings, struck out two and walked one.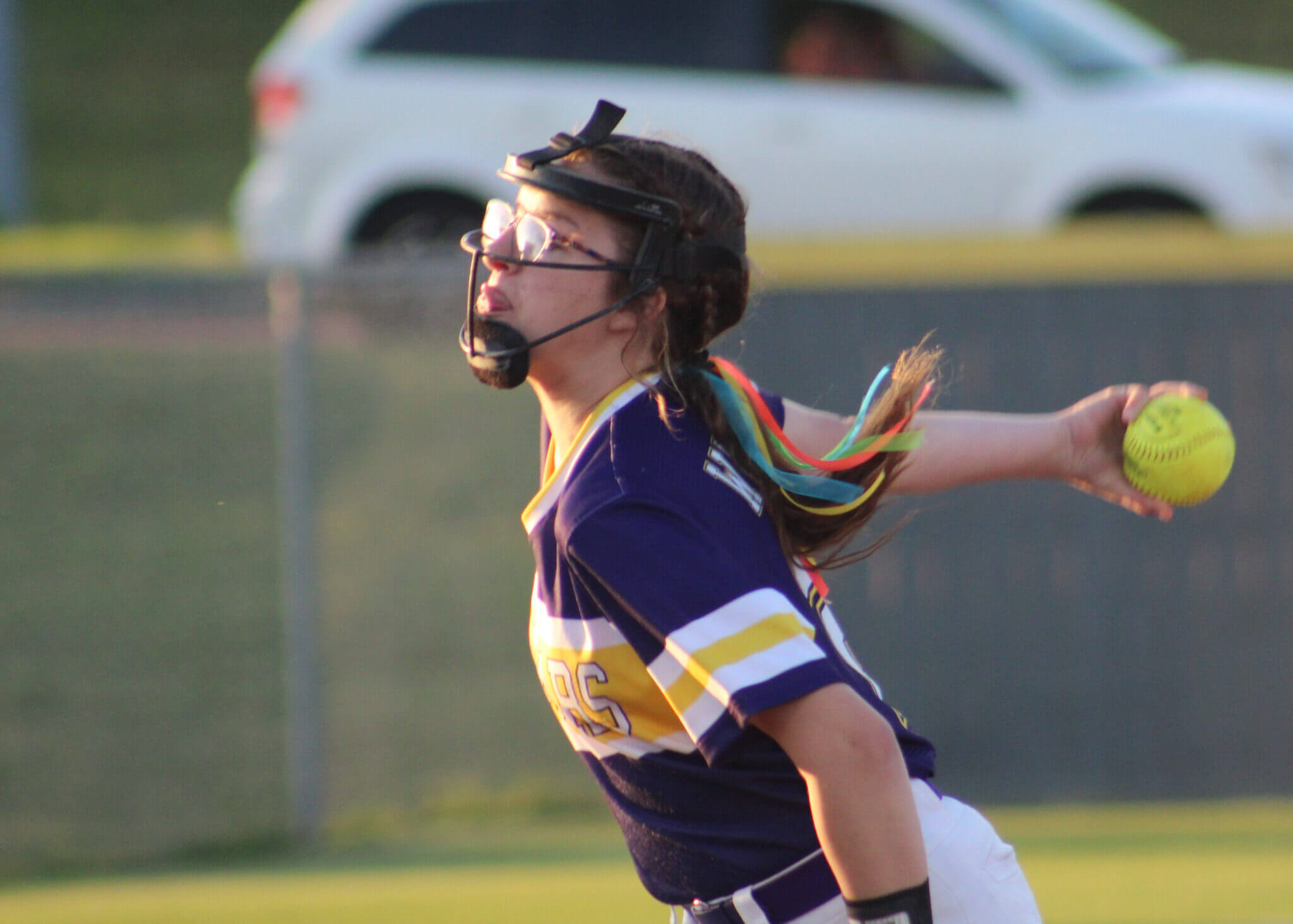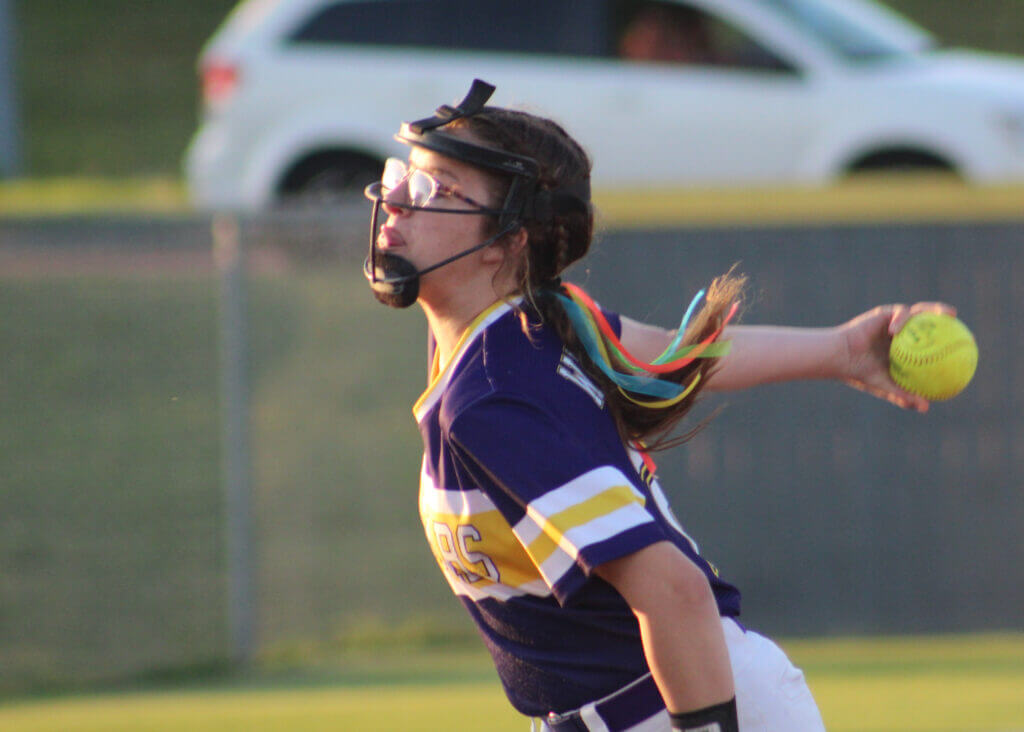 Harbour took the loss for South Panola, striking out seven and walking three.
Arin Dale, Tucker and London Armstrong each had two hits for DeSoto Central and Wilbanks earned two RBIs with the roundtripper. Fondren had two of South Panola's four hits in the loss.
Game two of the series is Saturday, starting at 11 a.m. in Batesville due to South Panola's prom taking place that evening.
ELSEWHERE: Oxford defeated Hernando 3-1 to open its MHSAA 6A third-round baseball series. Charger pitchers Dixon Webb and Ty Wicker combined to allow Hernando only two hits.Tiger starter Thomas Mitchell allowed all three runs, struck out six and walked four in four innings of pitching…Northpoint Christian defeated Jackson, Tenn. Christian 8-6 in its TSSAA Division II-A West Region baseball tournament opener. Jackson Thomason scored three runs and had two hits for the Trojans. Rob Hayes and James Smith each drove in a pair of runs. Winning pitcher Hudson Brown allowed five runs, four of which were earned, struck out seven and walked just one. Northpoint bundled a pair of three-run innings in the third and fourth for a 6-2 lead and added two more in the sixth for the win. The Trojans host USJ in the next round on Saturday evening…defending MHSAA 6A state softball champion Hernando held off Germantown 8-5 to take a 1-0 series lead in their series. The big blow of the game was Avery Taylor's two-run home in the bottom of the sixth for an 8-4 Hernando lead, part of a four-run inning. Avery Wolfe had four hits, scored twice and drove in two more runs to lead the Lady Tiger offense. Taylor's homer was part of a three-hit night with three RBIs. Winning pitcher Julia Shaw struck out eight and walked one over six innings…Northpoint Christian pounded Harding Academy 25-9 in the TSSAA Division II-A West Region tournament. Winning pitcher Katy Bobo struck out four over three innings in the four-inning victory. Olivia Sowell had six RBIs for the Lady Trojans with a pair of doubles and a triple. Northpoint returns to tournament action Saturday afternoon at 2:30 p.m. on their home diamond.
Prep Baseball
MHSAA 6A Playoffs Third Round-Best of Three
Oxford vs. Hernando
**Friday – Oxford 3, Hernando 1 (Oxford leads series 1-0)
Saturday – Oxford at Hernando – 7 p.m.
Monday (if needed) – Hernando at Oxford – 7 p.m.
DeSoto Central vs. Madison Central
**Friday – DeSoto Central 7, Madison Central 1 (DeSoto Central leads series 1-0)
Saturday – DeSoto Central at Madison Central – 7 p.m.
Monday (if needed) – Madison Central at DeSoto Central – 7 p.m.
TSSAA Division II-A West Region baseball tournament
**Friday – Northpoint Christian 8, Jackson, Tenn. Christian 6
Saturday – USJ at Northpoint Christian – 7:15 p.m.
Prep Softball
MHSAA 6A Playoffs Third Round-Best of Three
Hernando vs. Germantown (Madison)
**Friday – Hernando 8, Germantown 5 (Hernando leads series 1-0)
Saturday – Hernando at Germantown – 2 p.m.
Monday (if needed) – Germantown at Hernando – 6 p.m.
DeSoto Central vs. South Panola
**Friday – DeSoto Central 5, South Panola 4 (DeSoto Central leads series 1-0)
Saturday – DeSoto Central at South Panola – 11 a.m.
Monday (if needed) – South Panola at DeSoto Central – 6 p.m.
TSSAA Division II-A West Region softball tournament – first round
**Friday – Northpoint Christian 25, Harding Academy 9 (4 innings)
Saturday – Jackson Christian/USJ loser at Northpoint Christian – 2:30 p.m.
Photo: DeSoto Central players celebrate a sixth inning run in the 7-1 playoff win against Madison Central Friday night. (Bob Bakken/DeSoto County Sports)