Familiar coaches found on new benches
Photo: Tyler Burcham of Center Hill looks to put the basketball into play against Olive Branch during Saturday's two-quarter jamboree contest at Hernando. (Bob Bakken/DeSoto County Sports)
Winter sports season is officially underway with the Mississippi High School Activities Association (MHSAA) allowing the first scrimmages for bowling, soccer and basketball to be held on Saturday, Oct. 23.
Basketball teams hit the courts for the first time in jamborees and for Olive Branch, Center Hill, and Hernando boys' and girls' teams, that first shot was taken on the bright new floor of Theron Long Gymnasium at Hernando High School.
Checking the sidelines Saturday for the Hernando Tip-Off Jamboree were some familiar faces coaching their respective benches. Stephen Cox was there with the Hernando boys, Emily Owens was there with the Center Hill girls, and Olive Branch was back with Eric Rombaugh and Jason Thompson directing the boys and girls, respectively.
Daniel Forbes was on the coaching sidelines, but he was wearing Center Hill red instead of last year's Hernando black and gold. In his place was Blake Jones, who roamed the sidelines coaching the Olive Branch Lady Quistors to 6A state championship appearances, but he was now on the Hernando bench directing the Lady Tigers.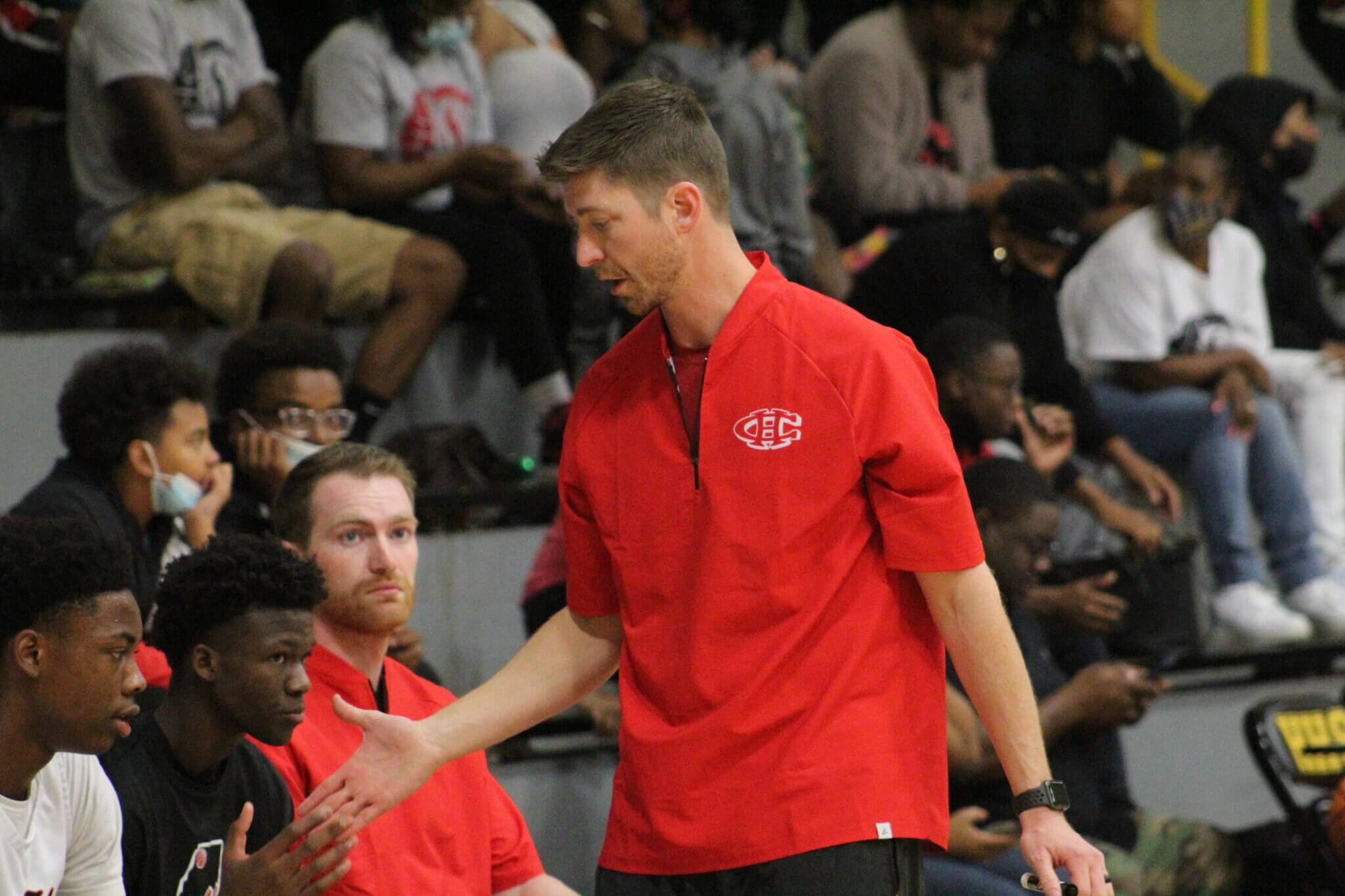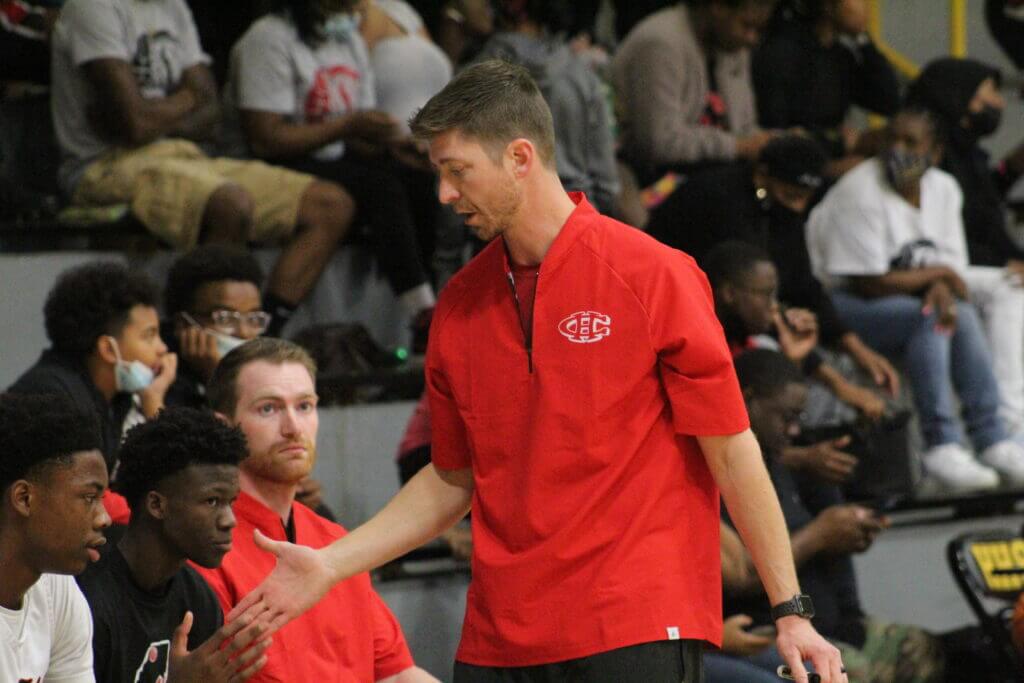 Familiar coaching names in DeSoto County basketball and most at their familiar places as the new season began, with Forbes and Jones being the glaring exceptions.
Like dropping dominoes, coaching moves during the off-season put Forbes at Center Hill and then had Jones moving to Hernando.
When Newton Mealer left the Center Hill program at the end of the 2020-21 campaign to become the head men's basketball coach at Jones College in Ellisville, Forbes applied for and was named the new head boys' coach at Center Hill.
It's his first head boys' coaching job, but Forbes has been on the boys' bench as the assistant coach for Cox at Hernando, all while also leading the girls' program.
The highlight of Forbes' time at Hernando was reaching a 6A state semifinal appearance in 2019 at Mississippi Coliseum in Jackson, losing to Terry 48-44. In five seasons, Hernando reached 20 or more wins four times, including two seasons with 26 victories.
But with Forbes leaving Hernando for Center Hill, that left a vacancy with the Lady Tigers and Jones pursued and was named the new coach.
Jones had been away from the DeSoto County scene and for a time was out of coaching completely, but Hernando gave him a chance to return to where his greatest coaching success took place.
Olive Branch brings three straight state basketball championships into this season, but it was Jones' teams that set the table for the school's current success on the hardocurt.
The Lady Quistors reached the 6A state championship game in successive seasons in 2014 and 2015, the first time ever for Olive Branch, and with three-time Mississippi Gatorade Player of the Year Myah Taylor leading the squad, the Lady Quistors became one of the nation's elite programs, at one time being ranked as high as number four in the nation, according to USA Today.
Jones left Olive Branch after the 2016 playoffs and was headed to coach girls' basketball at Biloxi High School. However, he left the school shortly after taking the job to move into private business and be closer to family.
The whistle lured him back however, and after being the assistant boys' and head middle school boys' basketball coach at Lafayette (Oxford) for two years, the Hernando opening gave him the chance to come back.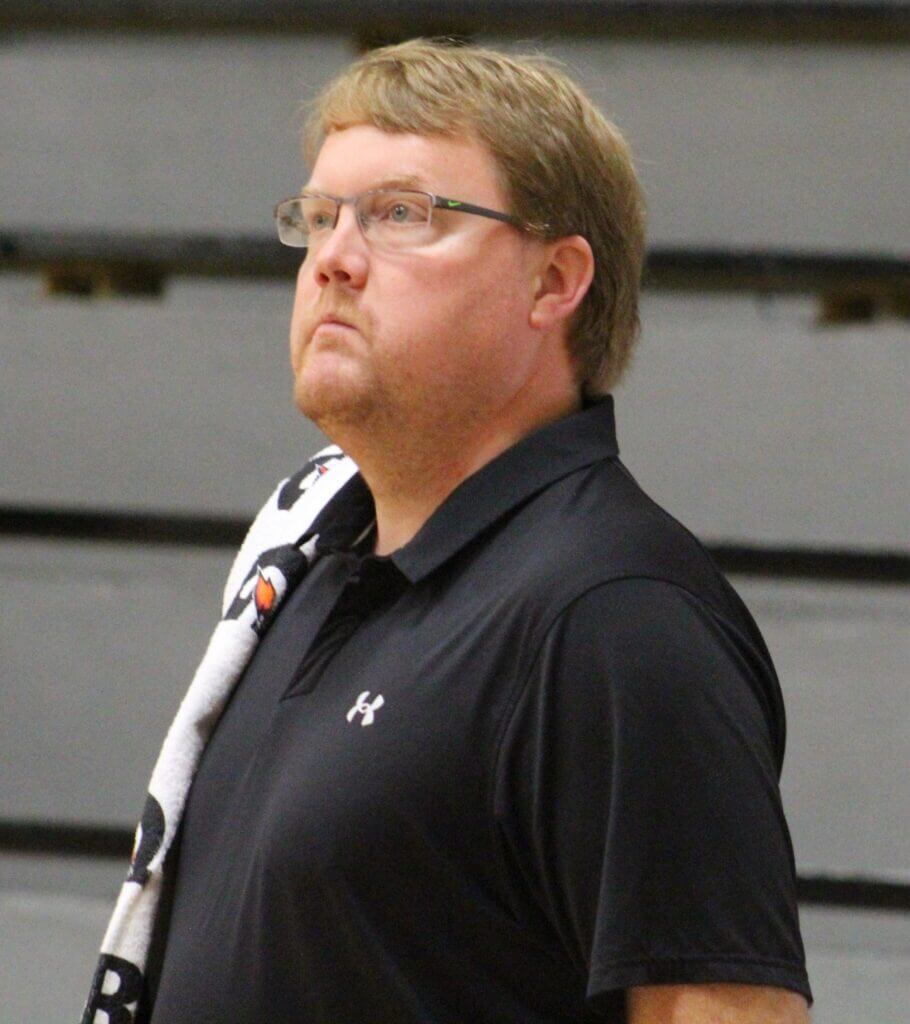 For Jones, Saturday's jamboree was his first time coaching his new team against unfamiliar competition, if even for two quarters.
"It did mean a lot," Jones said. "It felt good to be back, but at the end of the day, it is only a jamboree. I'm blessed to be back, it's good to be back."
In Forbes' case, he's enjoying the chance to direct the Mustang boys for the first time, a team that has been a dominant program in MHSAA 5A basketball and should also be a strong player as it moves into 6A for the first time this season.   
"It's been a long time coming, not just being on the sidelines for me but going from girls to boys, so it feels like double," Forbes said. "First basketball game, at Hernando, with boys and not girls in Hernando, this is all new for me. I'm just excited to be out there and I'm glad."
Jones helped put on the jamboree and hopes it becomes an annual event with more DeSoto County schools coming on board for a showcase of area basketball.
"Our kids just wanted to play," Jones said. "It was just good that they got to play a different opponent than themselves and try to bring some normalcy back around here."
And, while players are learning about their new coaches, the coaches are also learning about their new players.
"I'm learning everything about my team," said Forbes. "Who can play what, who can shoot, who can rebound, who can dribble. I'm still learning them and they're learning about me."
"The girls are very coachable," Jones added about the Lady Tigers. "They're a joy to be around. The parents of these kids have been short of being amazing in raising their kids the way that they have."
Let the high school hoops season begin.