Eagles, Northpoint among holiday basketball winners
THE VITAL STATISTICS
Boys basketball
Southaven 54, Tishomingo County 25
Horn Lake 83, Germantown (Madison) 65
Bayou Academy 63, Hernando 55
Girls basketball
Northpoint Christian 45, Covington, Tenn. 35
WORTH NOTING….
Jon Chalmers of Southaven scored a game-high 16 points in the Chargers' 54-25 win over Tishomingo County. 
Northpoint's Bethany Wright with 13 points was named the Player of the Game in the Lady Trojans' 45-35 win over Covington, Tenn. at the Dragon Fire Tournament in Collierville, Tenn.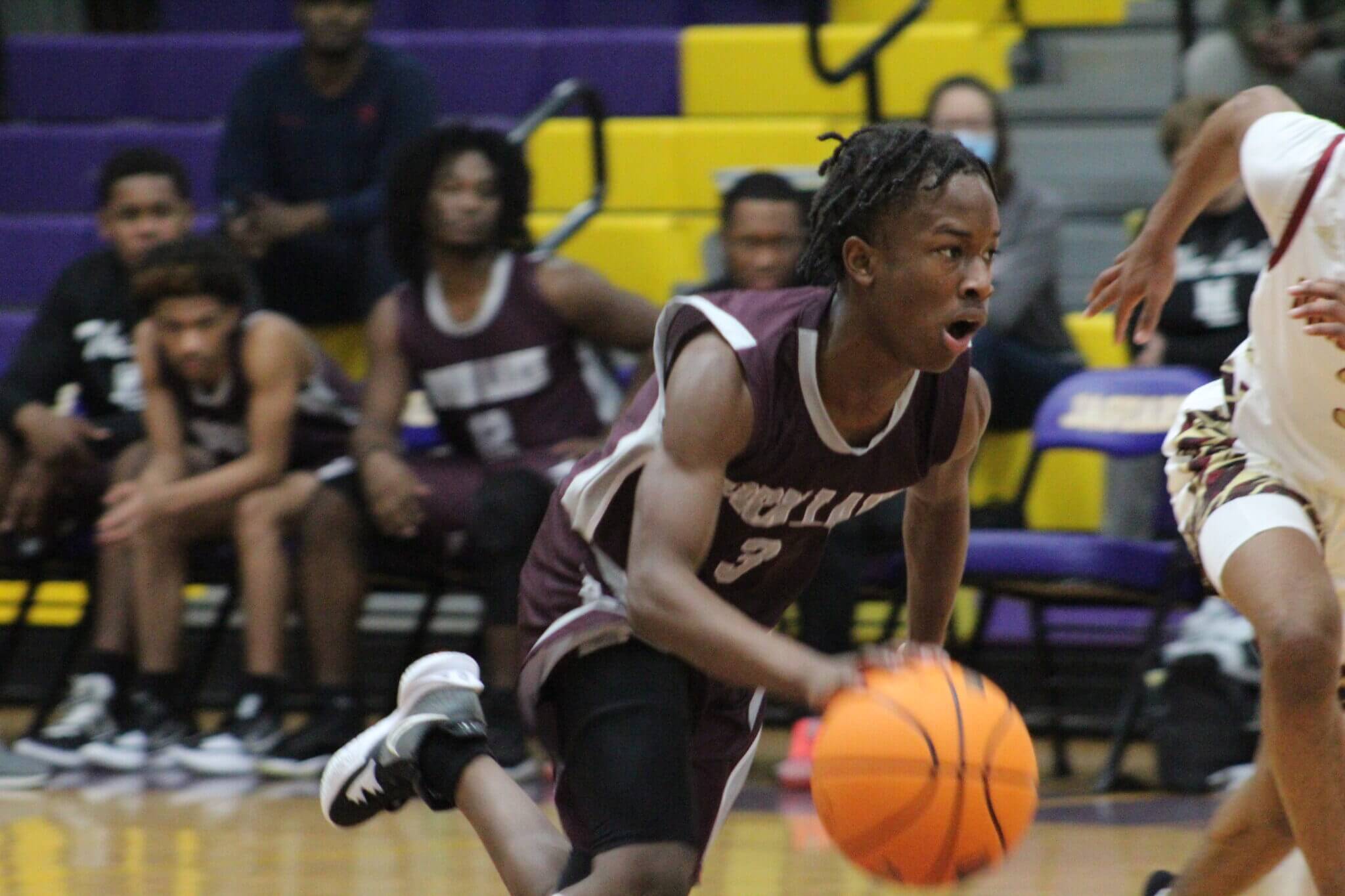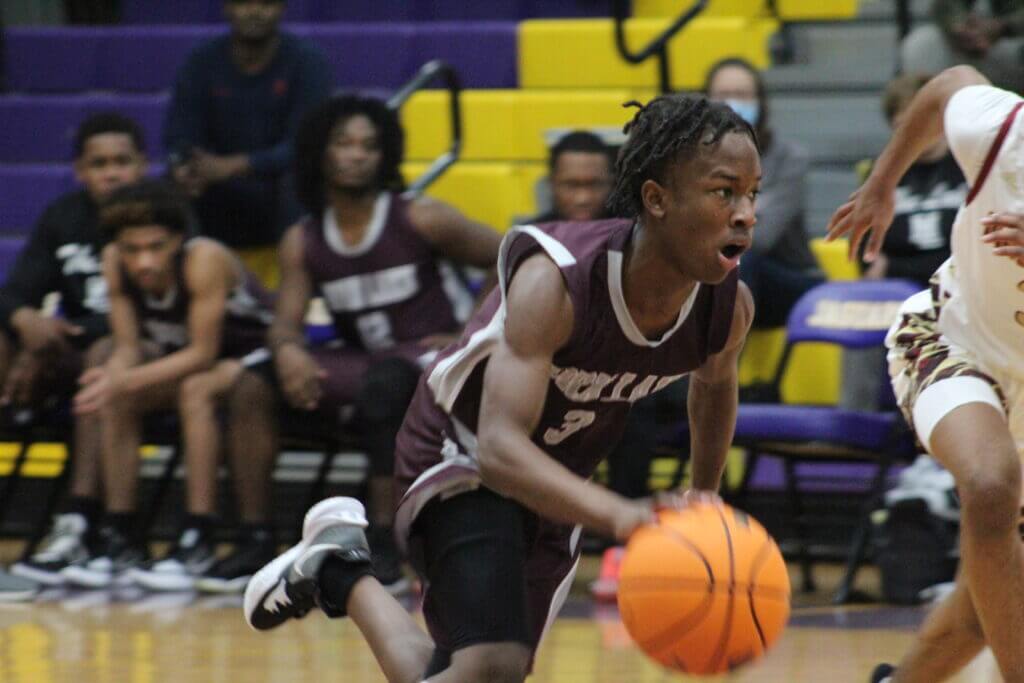 EAGLES FLY BY MAVERICKS
Jordan Painter's 23 points, including 15 in the second half, helped the Horn Lake Eagles basketball team run off to an 83-65 victory over Germantown (Madison) Tuesday afternoon at the DeSoto Central Christmas Invitational basketball classic.
Painter was one of four Eagles scoring in double figures in the win against the Mavericks, part of a two-day showcase of boys' and girls' basketball squads in the DeSoto Central gym and on Tuesday also at DeSoto Central Middle School.
Trevon Jackson added 19 points for Horn Lake, Dimp Pernell threw in 16 and Ky Pernell scored 15 for a youthful Eagles' squad playing impressively in its first game back since the Christmas break. Four juniors and a sophomore made up the starting lineup for Horn Lake against the Mavericks.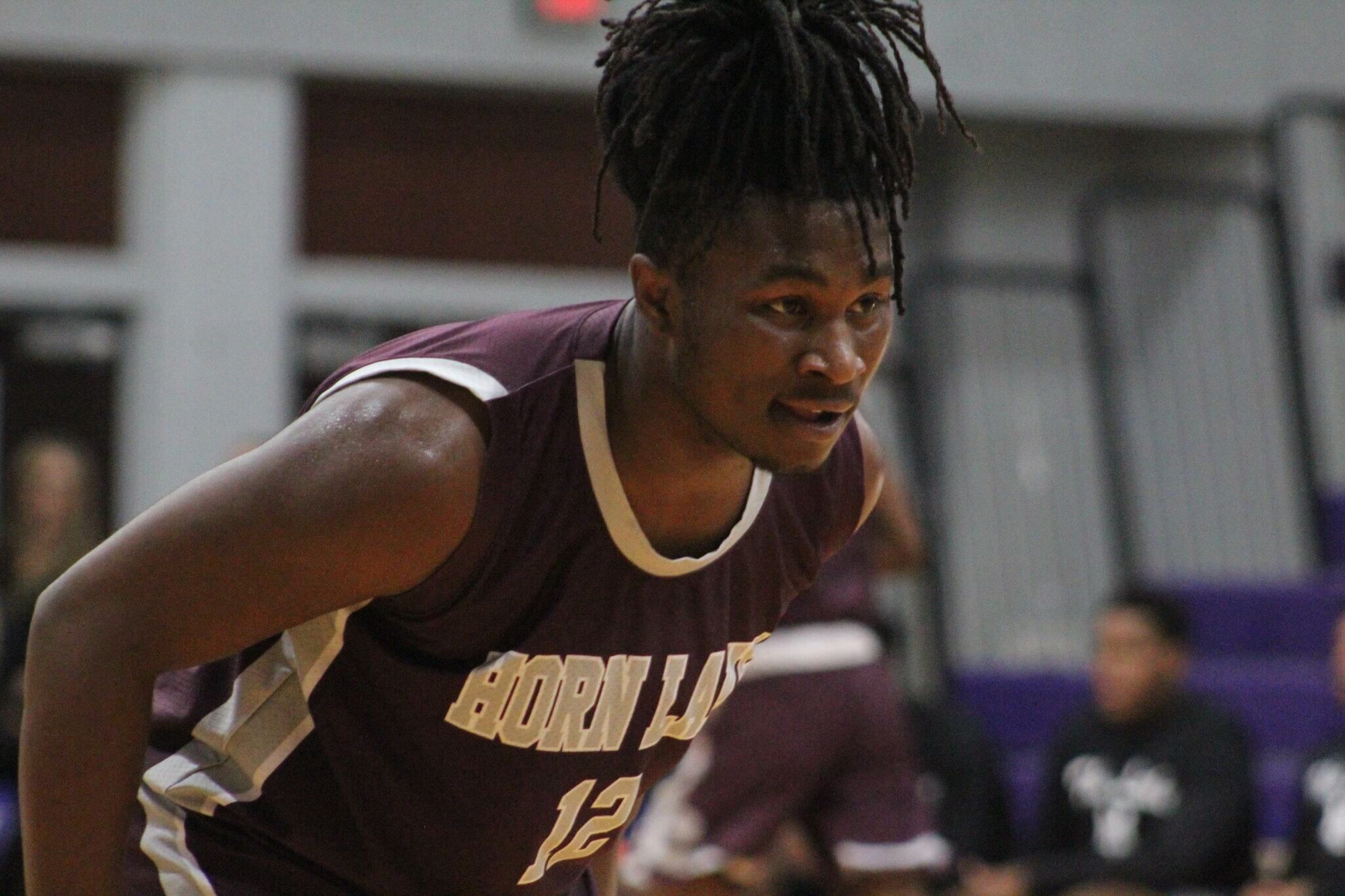 First year head coach William Bentley after the game said he believes that, while his young Eagles are not long on experience, they could be a factor to consider as the year moves into district regular season and tournament play.
"We feel like if we can put things together, we have a chance to have a really good basketball team and accomplish some great things this year," Bentley said. "We're excited about that."
CJ Ferguson (16) and Christian Rankin (14) led Germantown's efforts.
The two teams were deadlocked at 16-16 after one quarter with Pointer hitting on a pair of threes to spark the Horn Lake attack.
Horn Lake would take a 36-28 advantage into halftime, led by Dimp and Ky Pernell, who scored seven and four points in the quarter, respectively.
Pointer's offense heated up after halftime with eight points in the third quarter to help the Eagles grow the lead to 56-45.
Bentley credited Pointer's hard work for triggering the Eagles' offense Tuesday.
"Jordan Pointer has been a great spark for us," Bentley said. "He came off the bench for a while, worked his way back in the starting lineup and has really done some great things."
A 26-point outburst by Horn Lake in a high-scoring final eight minutes put the game away, with every point needed as Germantown was trying to come back with a 20-point quarter of their own.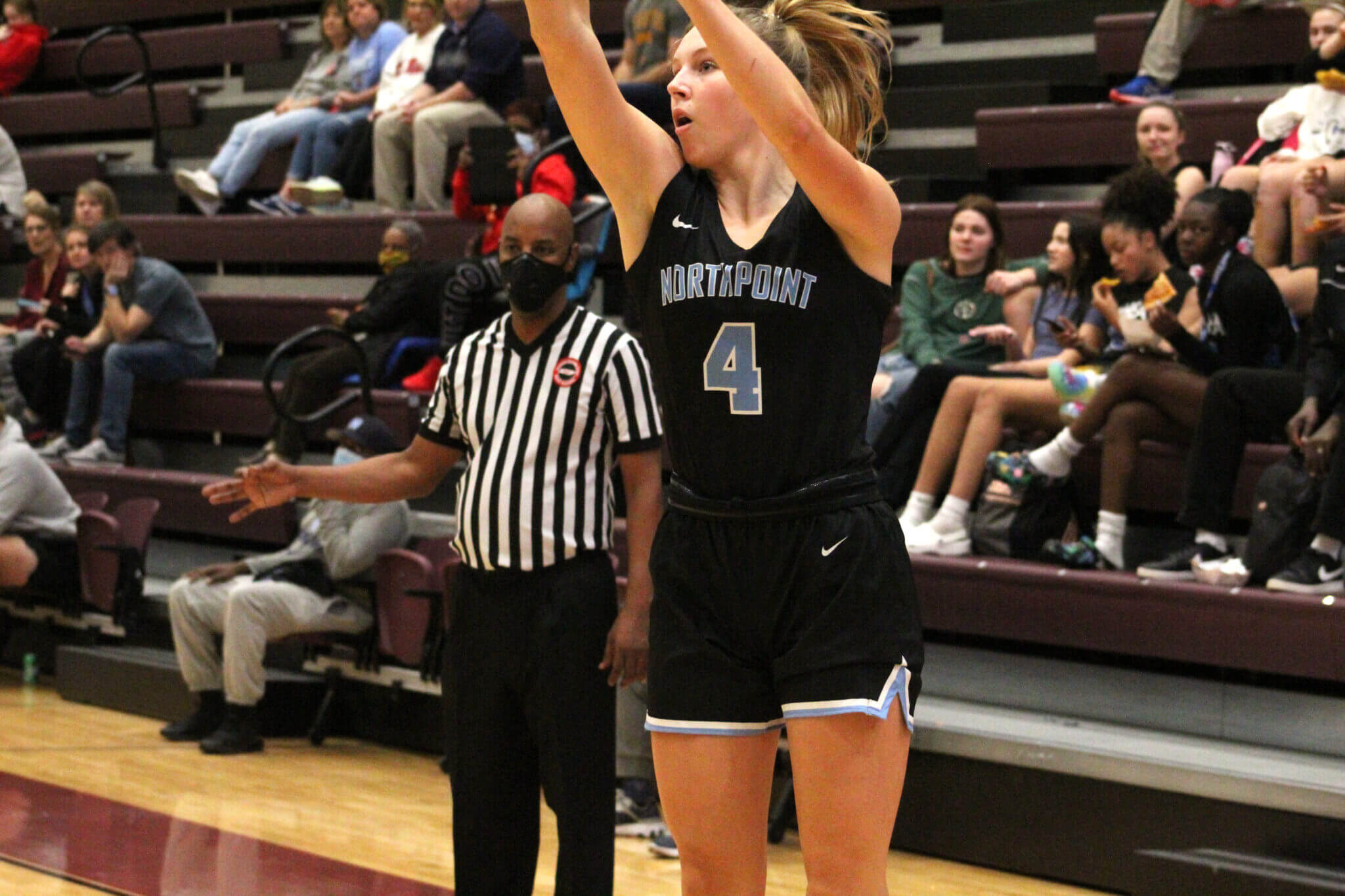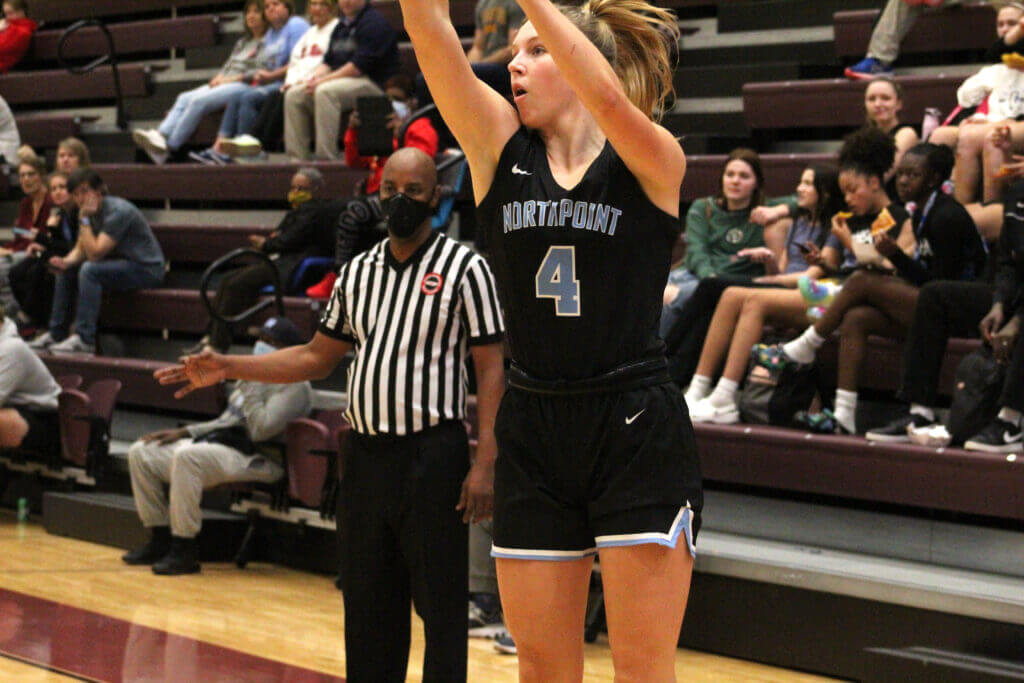 NORTHPOINT MOVES INTO DRAGON FIRE FINALS AT COLLIERVILLE
The Northpoint Christian Lady Trojans used a relentless defense in the second half to bolster the offense in a 45-35 win over Covington, Tennessee Tuesday afternoon at Collierville. 
The victory, which moved Northpoint to 10-1 for the season, put the Lady Trojans into the tournament championship game Wednesday at 4:30 p.m. against the host Lady Dragons, which edged Memphis Home Education Association 45-43 in the first semi-final contest at the school's MyTownMovers Fieldhouse.
Player of the Game Bethany Wright led Northpoint with 13 points, one of three Lady Trojans hitting in double figures. Brylee Faith Cherry and Izzy Carlson, who recently signed to play next year at Blue Mountain College, each scored 12 points in the victory.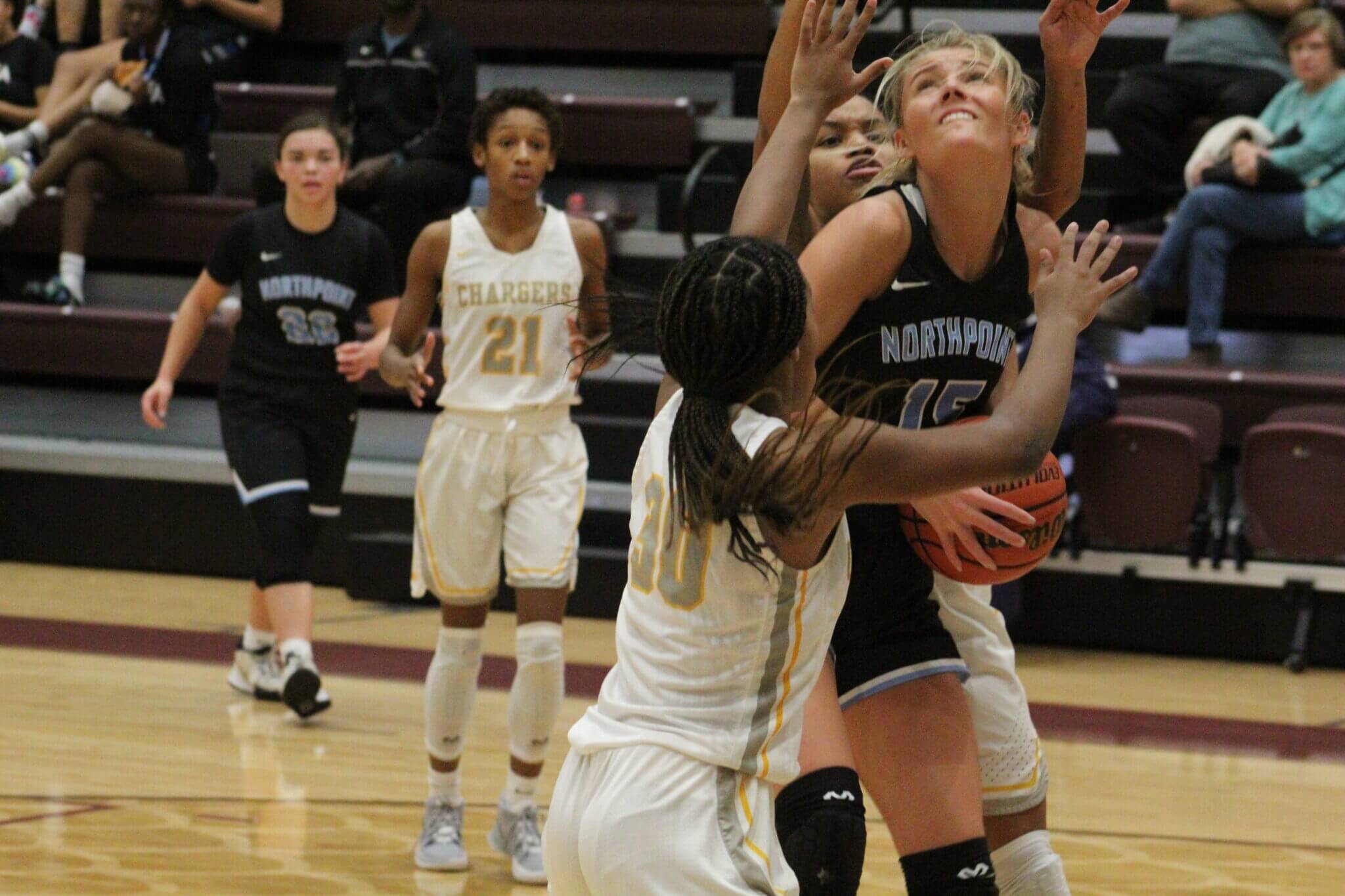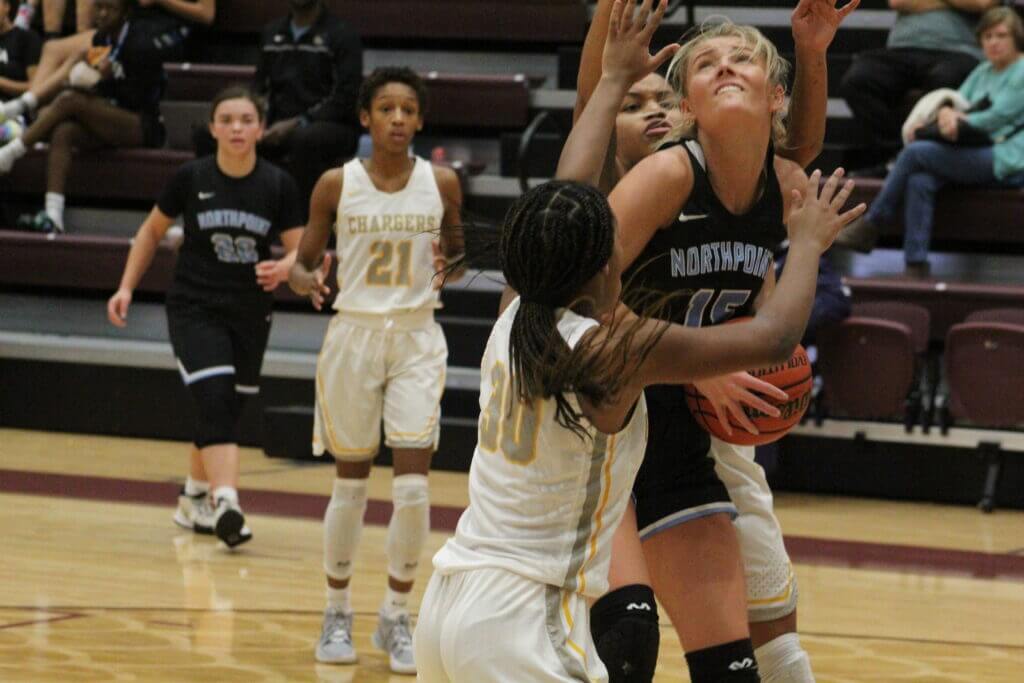 The Lady Chargers, which will play MHEA for third place at 1:30 p.m. Wednesday, were led by Shamya Butler with a game-high 14 points.
Northpoint forged an 18-9 lead after one quarter with Hadley Carson leading the Lady Trojans with six points and Wright adding five.
But Covington took control of the contest in the second quarter and outscored Northpoint 14-7 before halftime. The Lady Trojans went to the intermission break with a 25-23 lead.
Northpoint came out of the locker room at intermission and held Covington to only 11 points in the entire second half, which was something Northpoint coach Barry Gray was especially pleased with. The Lady Chargers scored just four points in the fourth quarter.
"That might have been one of our best defensive games of the year," Gray said. "I thought Bethany (Wright) was unbelievable, we held their leading scorer to six and their second-leading scorer to two. I thought our defense was really encouraging."
Carlson's seven points in the third quarter and Wright's seven points in the final quarter helped the Lady Trojans put the game away.