Comebacks dot weekend football jamborees
A late touchdown by Hernando's Jakolby Futrelle followed by a two-point conversion pass completion gave the Tigers a 15-14 win in the two-quarter jamboree game at Center Hill Saturday evening.
Center Hill controlled the jamboree early with a one-yard run for a score by Amari Dawkins with 4:15 left in the opening quarter and a 7-0 lead after one quarter.
The Mustangs would add to the lead when Darryen Hobbs went over from 20 yards away with 7:46 seconds left in the second quarter, giving Center Hill a 14-0 advantage.
But Hernando rallied when Ryan Smith caught a 20-yard pass from Tigers' quarterback Zach Wilcke to cut the Center Hill lead to 14-7, followed by Futrelle's late heroics, with his touchdown coming in the last minute of the two-quarter jamboree and the two-point success gave the visitors the winning points.
At least three other jamboree games took place on Saturday around DeSoto County, all originally planned for Friday but moved with the severe weather threat for Friday night.
DeSoto Central had to rally to claim a 20-13 jamboree win at Lake Cormorant.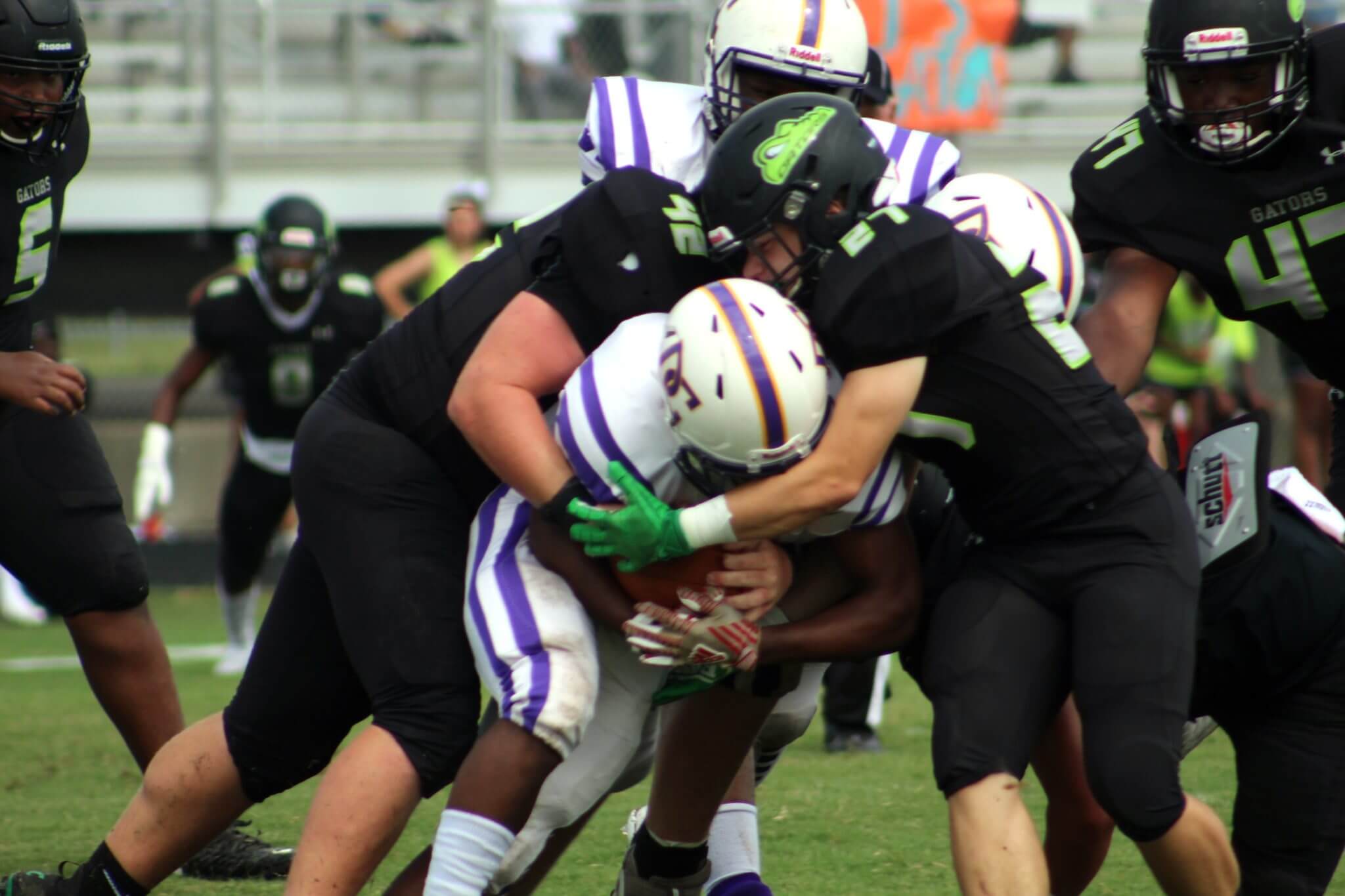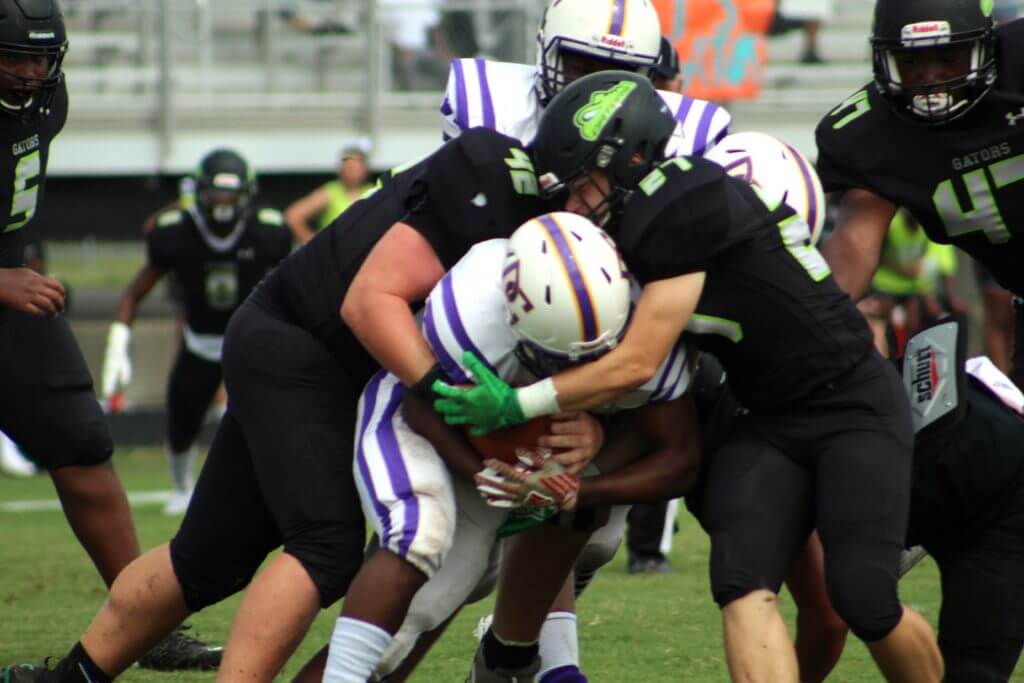 The Gators had taken a 13-0 lead when Chauncey Jackson caught a nine-yard pass for a touchdown, but DeSoto Central answered with a 19-yard pass catch from Branson Tita-Nwa and a 30-yard run from Richard Coleman with 1:49 left in the half for a score that gave the visiting Jaguars a 14-13 lead at the end of the two varsity quarters of play. DeSoto Central's junior varsity and freshman players added a touchdown in the third quarter for the final score.
Lewisburg hosted Independence Saturday and the Patriots left with a 13-12 victory in their two-quarter jamboree. Blake Speed scored from seven yards out and Lewisburg took a 13-6 advantage when Ledger Carroll caught a Gage Haley pass and went 67 yards for the Patriots' second touchdown.  Independence scored late with a pass completion to Quae Shorty that came with 4.6 seconds left, however the two-point conversion failed and Lewisburg took home the victory. 
Southaven edged North Panola 13-12 in the other jamboree game reported on Saturday.
Horn Lake was scheduled to play Oxford Lafayette but weather forced cancellation of the contest.
(Check the DeSoto County Sports Facebook page for more photos from both DeSoto Central-Lake Cormorant and Hernando-Center Hill jamborees.)