Center Hill's Laws signs to UAPB basketball
Called "The Silent Assassin" by his coach Newton Mealer, Center Hill High School's Kaeden Laws at least is confident enough in his skills to use the Twitter handle @MrDoItAll_KLaws, letting the basketball world know he can "do it all."
Wednesday morning, Laws committed to do just that next basketball season as he signed to play for the University of Arkansas-Pine Bluff (UAPB) Golden Lions. UAPB, considered an HBCU, or Historically Black College and University, plays in the Southwestern Athletic Conference and is coached by George Ivory.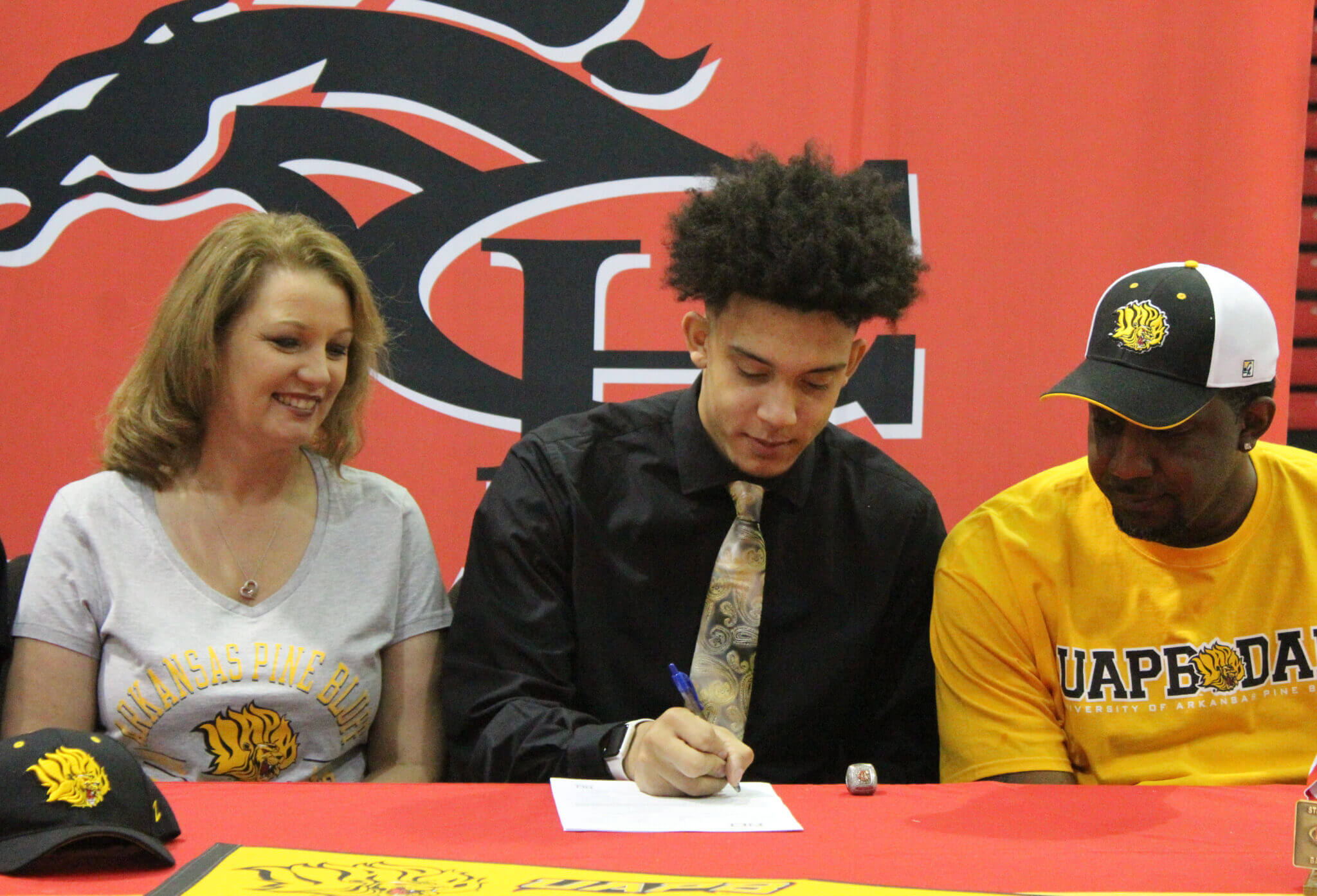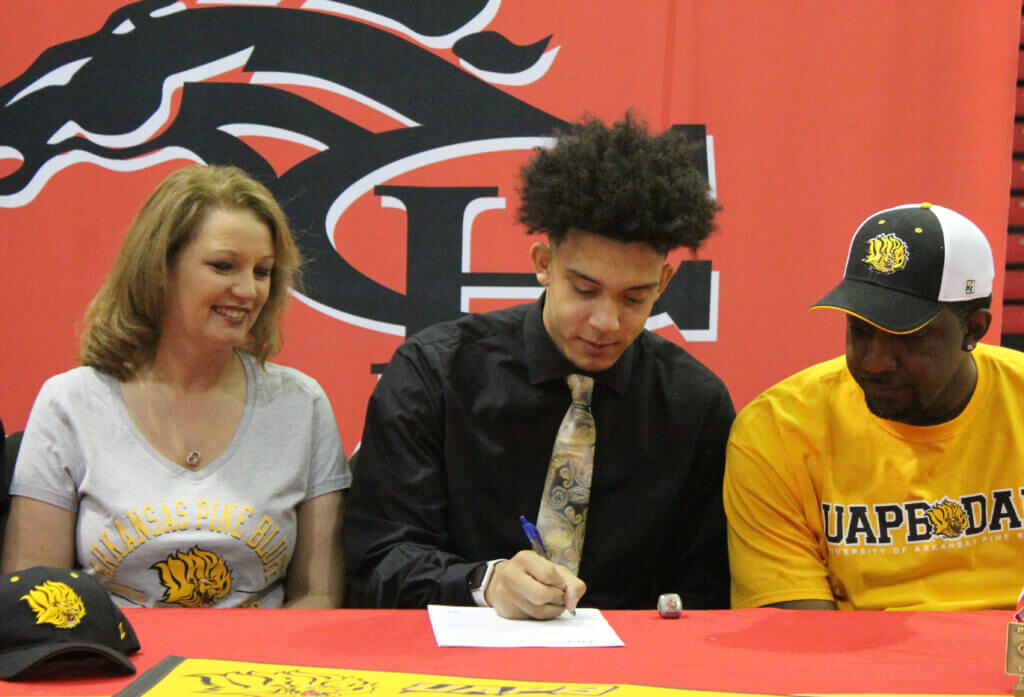 "I just call him a silent assassin," Mealer said about Laws. "He just goes about his business on the basketball floor the way he wants to lead, meaning, he lets the play do the action. He hasn't been a vocal guy on the floor, so to speak, until this year. He's playing on a different mission to finish out his high school career."
When asked, Laws said he takes the moniker well.
"That's what people have been calling me my whole career, really," Laws replied. "I don't do all the talking and all of that stuff."
Laws is the second Division I basketball product from the DeSoto County program Mealer coached to a state Class 5A championship against county and arch rival Olive Branch two years ago. The Mustangs finished second to Callaway in last spring's state 5A finals game at Ole Miss, played just before the coronavirus pandemic struck. 
Calvin Temple was the first Mustang to ink a Division I college offer before his senior season two years ago. Temple recently transferred from Louisiana-Lafayette and is now at Jackson State University.
"I chose Pine Bluff because the coaches were recruiting me really hard and I felt like they were really invested in me," Laws said. "I wanted to go to an HBCU specifically, because with everything that's going on in the world I want to be a part of the change that I want to see in the world."
The soon-to-be Golden Lion said he had several schools look at him, including one in the SEC.
"I had some other HBCU schools looking at me and JUCOS," Laws said. "I had Belmont for a while and Ole Miss. I just felt that Pine Bluff was the way for me to go."
Laws' statistics have been very impressive. He reached the Center Hill 1,000 Point Club last season and now has 1,225 career points. Laws has grabbed 726 rebounds, has 162 assists, 163 steals, and over 200 blocks. There have been more than 30 games where Laws has achieved a "double-double," meaning points and rebounds or assists.
Along with the state championship and state runner-up trophies, Laws has been a part of three district championships. He is a three-time all-district player, a two-time first-team all-state player, and was the North Most Valuable Player in this summer's Mississippi Association of Coaches All-Star Game, scoring 18 points and grabbing seven rebounds in that contest.
Laws first gained notoriety his sophomore season when his shot from near the sideline with three-tenths of a second remaining gave the Mustangs the 5A district championship against Olive Branch. He then followed that with the game-winning shot that finished off Olive Branch in the 5A state championship at Jackson.
"I definitely feel like I bring a bigger body to the team and I feel like the way they play their defense and offense I'll fit in really well," Laws said about UAPB. "I'll bring some shooting because the coach told me they need some more shooters."
There's a line from the baseball movie "Sandlot" where Babe Ruth in a dream tells a young Benny, "Heroes are always remembered and legends live forever." There are those on the Center Hill campus who feel Laws is on his way as a hero to becoming a Mustang legend.