Tuggle retires from MHP, will run for DeSoto County sheriff
Photo: Part of the crowd who came to the retirement event for Lt. Col. Thomas Tuggle, who also announced his candidacy for DeSoto County Sheriff. (Bob Bakken/DeSoto County News)
It looks like there is now a race for DeSoto County Sheriff, although the actual election is more than a year away.  
Mississippi Highway Patrol Lt. Colonel Thomas Tuggle II of Hernando, most recently the head of the Mississippi Law Enforcement Officer Training Academy (MLEOTA), announced at a retirement event inside the Landers Center Thursday evening he was going to run for the sheriff's position being vacated with the retirement of current Sheriff Bill Rasco.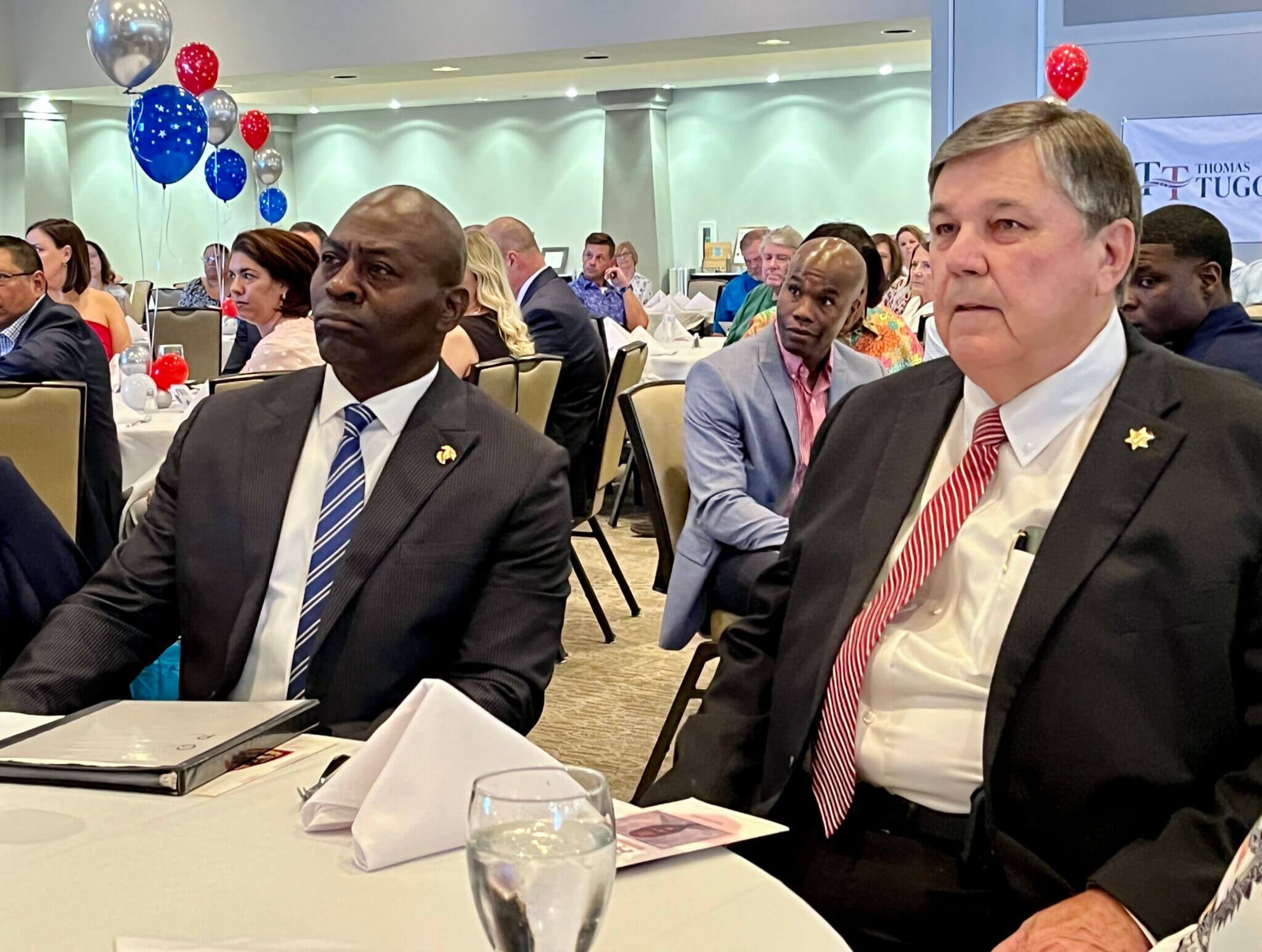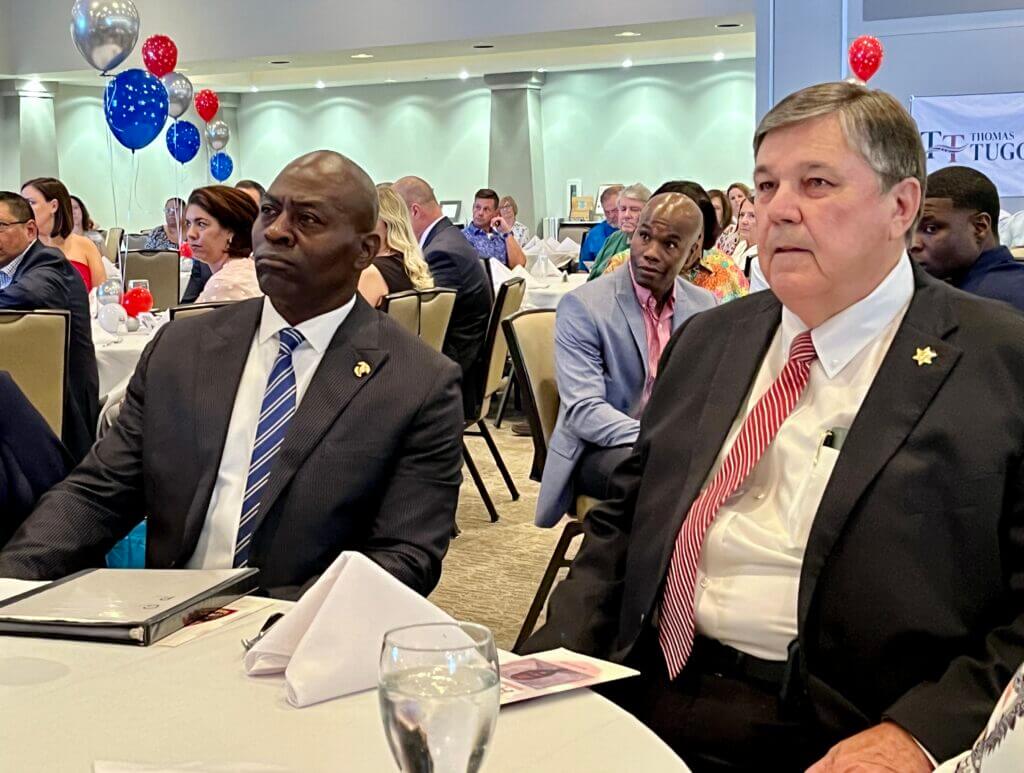 Rasco also used the retirement event to announce his endorsement of Tuggle to replace him.
Current DeSoto County Supervisor Michael Lee has already announced that he would not run for re-election as supervisor, but has announced his candidacy for sheriff.
It will be a shift, but actually just a continuation of Tuggle's 30-year law enforcement career if he is elected in 2023. The Hernando native's career has seen him as a Marine, a Hernando police officer, a Highway Patrol trooper, then to the state Department of Public Safety and then back to the Highway Patrol with the MLEOTA, where he has been since 2017.  
When Tuggle entered the Marine Corps, it was his expectation that military service would be his career.
"I was going to do 20 years," Tuggle told DeSoto County News. "But my experiences in combat changed my whole outlook on life. It was then I realized that God had something different for me. I realized the something different was law enforcement."
Tuggle himself graduated from MELOTA in 1993 and also from the FBI National Academy in 2015.
It was at the FBI National Academy that Tuggle was named the class president and a distinguished graduate, as voted on by the Academy staff and Section Leader.
Other accolades include being an 11-time National Law Fit Champion, four as a competitor and seven as a coach; and he was named the 2020 State Law Enforcement Officer of the Year by the U.S. Attorney's Office for the Southern District of Mississippi.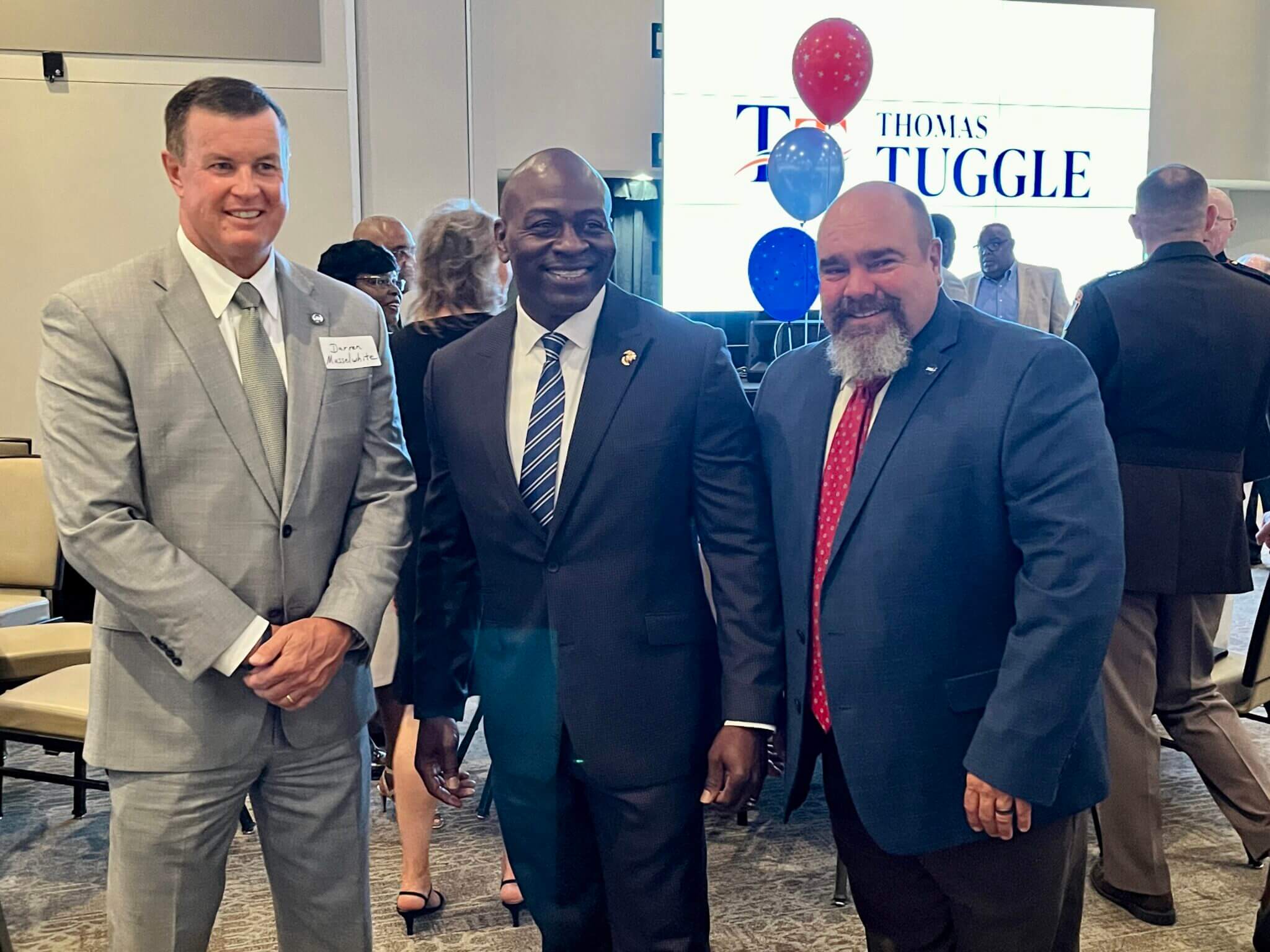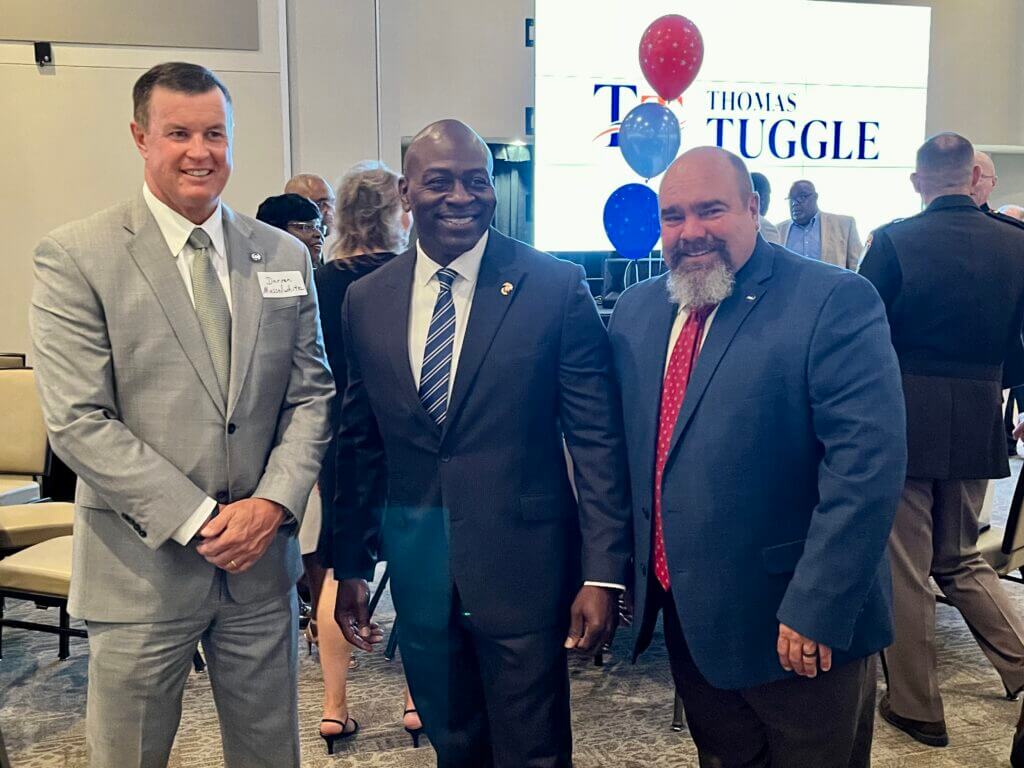 Tuggle has been especially proud of his career with the Highway Patrol and MLEOTA for training officers for law enforcement and for molding the people they became while under him.
"Now we have patriotic people that feel good about being Americans after they have come through that program," Tuggle said. "After the training, we've seen their moms and dads and grandma come up and thank me for what we have done for their son. It's been so rewarding to have that impact on about 8,000 of Mississippi's police officers."
In running for sheriff, Tuggle believes he can take Rasco's business model and combine it with his law enforcement background.
"Our goal and our job will be to make DeSoto County the safest county in the country," Tuggle said. "Not just the state, but the country. With the resources and networks I have built over 30 years, it will not be a challenge."