Suspects sought in Walls burglaries
DeSoto County Sheriff's deputies are on the hunt for suspects in a series of business break ins and burglaries that have taken place in the Walls area.
The department Wednesday put out a poster asking for the public's assistance in finding a vehicle that has been part of a number of burglaries.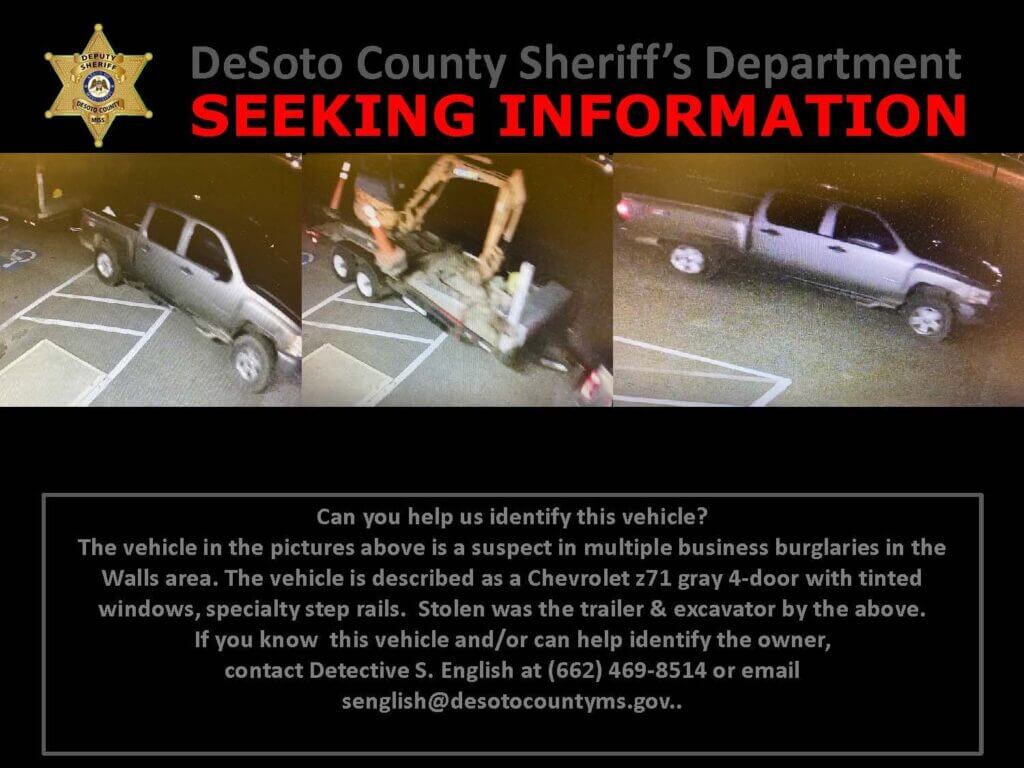 One of the incidents took place at the Walls Water Association, where the suspect or suspects broke a lock on the gate and took a trailer and excavator. 
Detectives say the vehicle in question is a gray Chevrolet Silverado Z71, either 2014 or 2015 model year. There is a Z71 sticker on the rear passenger side and a dent on the front passenger fender. The vehicle also has a dark tint of the windows and it appears to have aftermarket headlights.
Through surveillance video that captured the vehicle image, it has been determined that a while male, height to 5-foot-10 to six-feet, cut the lock with bolt cutters. 
Anyone with information about the vehicle or the thefts is asked to contact the DeSoto County Sheriff's Department at 662-469-8514 or email Det. English at senglish@desotocountyms.gov.