Paramedics given monthly Mayor's Award
Photo: EMT/paramedics Eric Hughes and Kevin Baroni were congratulated by the Baord of Aldermen as part of the group that worked in response to shooting victim Madison Mann in the carjacking/altercation at the Olive Branch Walmart on Nov. 7. (Bob Bakken/DeSoto County News)
Olive Branch Mayor Ken Adams Tuesday recognized members of the city's first responders for their actions assisting a shooting victim in the recent carjacking/shooting incident at the Olive Branch Walmart Supercenter.  
EMT/paramedics Eric Hughes, Jacob Rainey, Jason Peninger, and Kevin Baroni, along with Lt. Hollis Woods, were given the November Mayor's Award for employee contributions above the call of duty.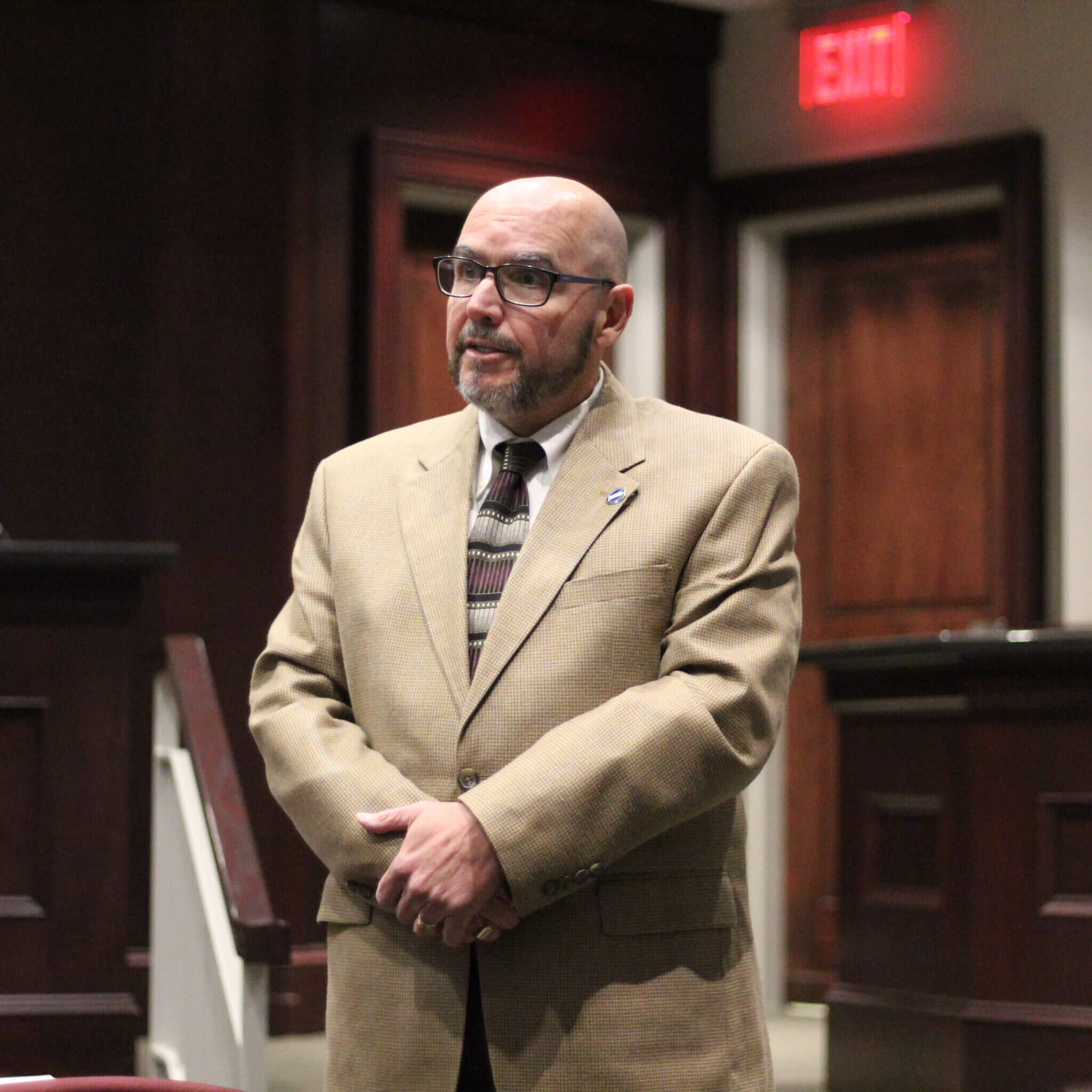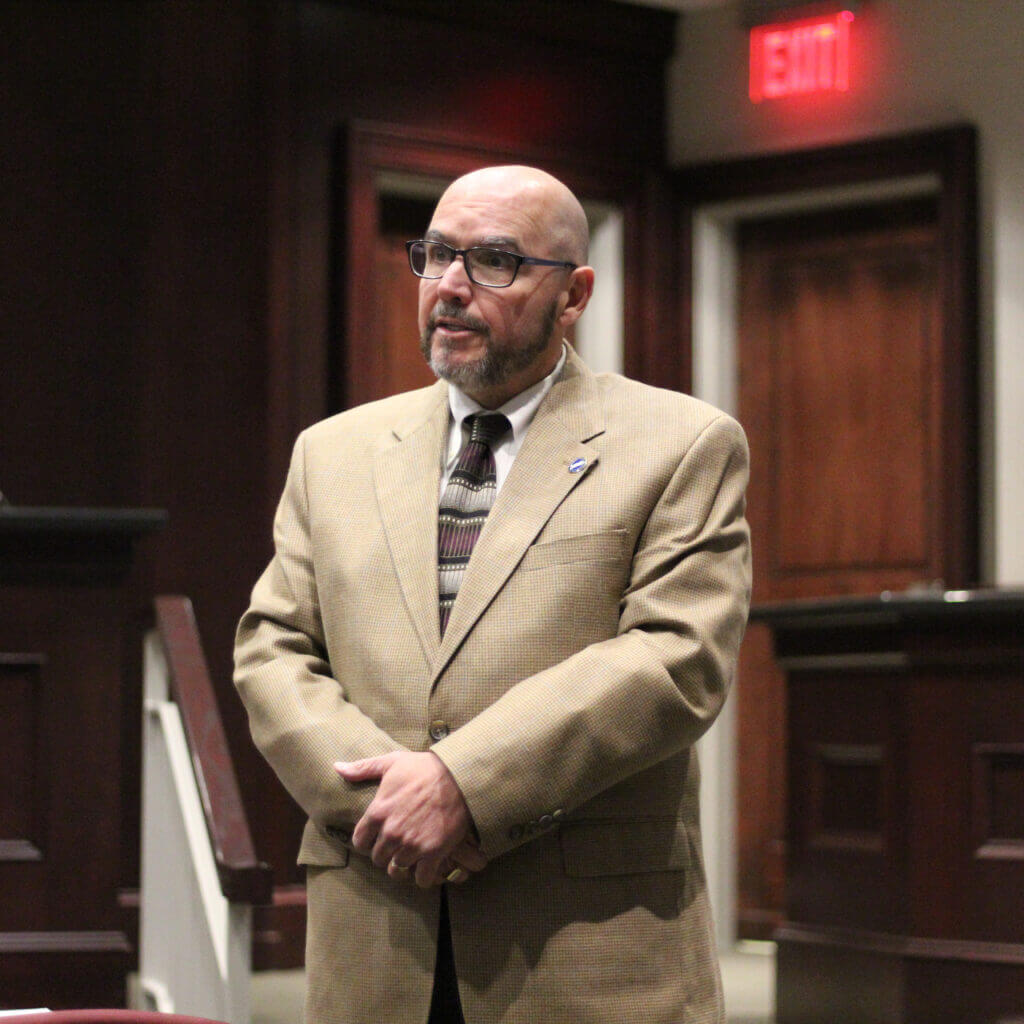 Hughes and Baroni were on hand for the presentation at the start of the Tuesday Board of Aldermen meeting, along with Kevin Mann, the father of victim Madison Mann involved in the Nov. 7 incident in the parking lot of Walmart, 7950 Craft-Goodman Frontage Road.
That evening, three men approached Mann and demanded vehicles that were in the lot. An altercation happened and shots were fired with Mann being struck by gunfire. The suspects then left the scene.
Within the next few weeks, Olive Branch Police and U.S Marshals were able to find and arrest suspects Andre Jean Garner Jr., age 18; Mekhi J. Boyce, age 19; and Rashad A. Ware, age 18. All three are from Memphis.
Adams stated the EMT/paramedics are being credited for keeping Mann alive as she was being transported to Regional One Health in Memphis.
"They used interventions that are not used on a daily basis and their quick reaction and ability to work as a team may have proven to be lifesaving for the victim," Adams said. "They worked as a team in order to save lives."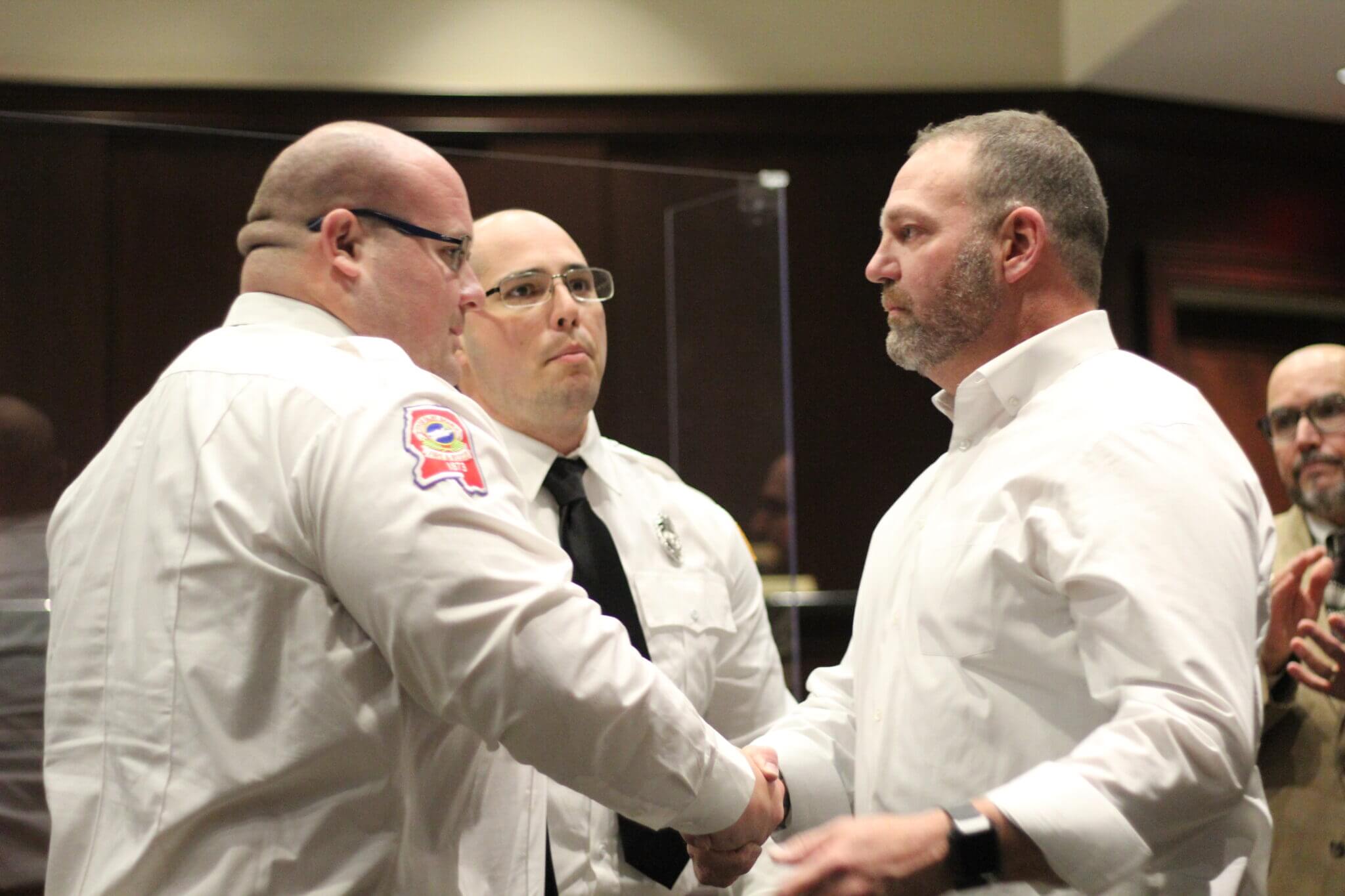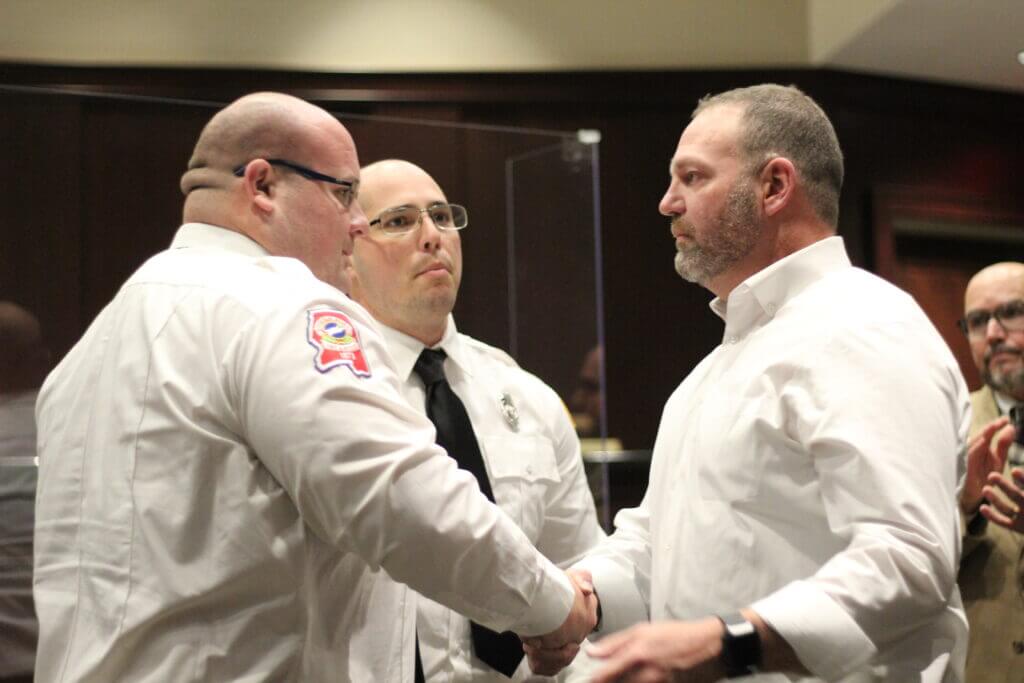 Kevin Mann was able to personally thank Hughes and Baroni for their part in saving Madison's life and the three shared an embrace of gratitude. 
The monthly Mayor's Award includes incentive pay which is provided by public donations to cover the cost of the award. It does not come from city coffers.
Madison Mann has since recovered from her wounds and is at home continuing her recovery, Adams said Tuesday night.