UPDATE: Victim, suspect dead after Amazon center shooting
Suspect dies in standoff with Memphis Police Friday afternoon
Photo: The Amazon distribution center in Horn Lake. (Bob Bakken/DeSoto County News)
6 p.m. UPDATE: The victim and suspect in Friday's shooting incident at the Horn Lake Amazon distribution center, 1615 Commerce Parkway, have been identified. DeSoto County Coroner Josh Pounders has identified the victim as Ebony Leshay Crockett, age 44 of Marked Tree, Arkansas. Memphis Police identified the suspect as Corey D. Brewer.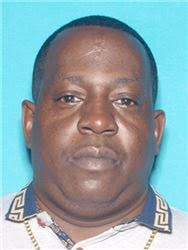 In a news release, Horn Lake Police said the incident at about 12 noon Friday was contained to the parking lot at the distribution center. Crockett was shot one time and died of the gunshot wound at the scene. Investigators at the scene learned that Crockett and Brewer knew each other through their employment at Amazon and identified Brewer as the suspect in the incident.
Memphis Police received a BOLO (Be On the Look Out) notice for Brewer once a murder warrant was obtained for him by Horn Lake Police, which led to Memphis Police locating him near Whitten and I-40 about 3:15 p.m. Shots were fired during the ensuing traffic stop and Brewer was shot to death, according to a Memphis Police Twitter post.
An Amazon spokesperson has released a statement that said, "We're heartbroken by this violent act and extend our deep sympathy to the victim's family. We are working to support our team and ensure their safety. We're also working closely with the police department as they lead the response and investigate."