New names added to Fallen Heroes Memorial
Three more names have been added to the DeSoto County Fallen Heroes Monument in front of the DeSoto County Courthouse in Hernando. The names will also be added to the National Law Enforcement Officers Memorial as Line of Duty deaths.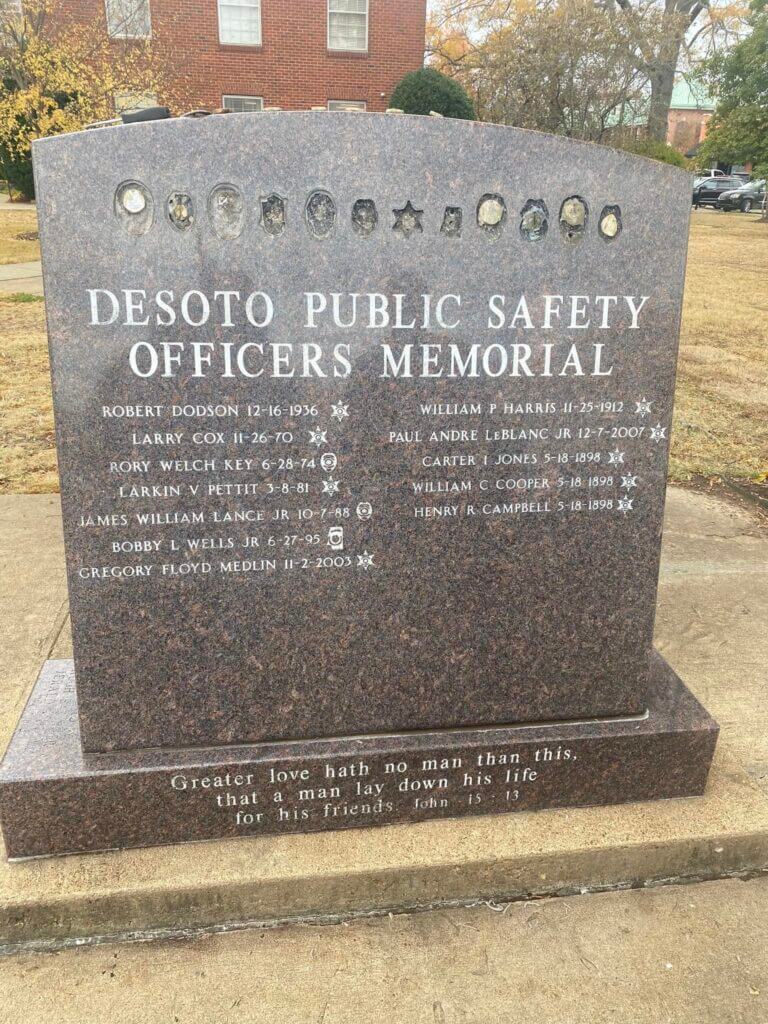 The names of DeSoto County Sheriff's Department deputies Carter I. Jones, William C. Cooper, and Henry Campbell are etched for being involved in the deadliest day for DeSoto County law enforcement on May 18, 1898.  
According to the Officer Down Memorial Page website, Cooper, Campbell, and Jones were shot and killed while attempting to arrest a father and son who were wanted for four murders that had occurred in Bolivar County.
According to the website,
"The deputies, along with Deputy Campbell's brother, who was also a sheriff's deputy, had gone to the suspects' cabin four-and-a-half miles southeast of Horn Lake Depot to arrest the men. As they approached the cabin on horseback they encountered the father who refused to obey their commands.
"As Deputy Jones attempted to place the man into custody he attempted to draw a pistol but was fatally shot. Moments later the son emerged from behind the cabin and opened fire, shooting fatally wounding all three deputies during a prolonged shootout. Deputy Campbell's brother ran out of ammunition and was able to retreat. He returned to town where he obtained reinforcements and returned to the scene.
"The subject who had shot them had fled the scene but several other people remained and were taken into custody."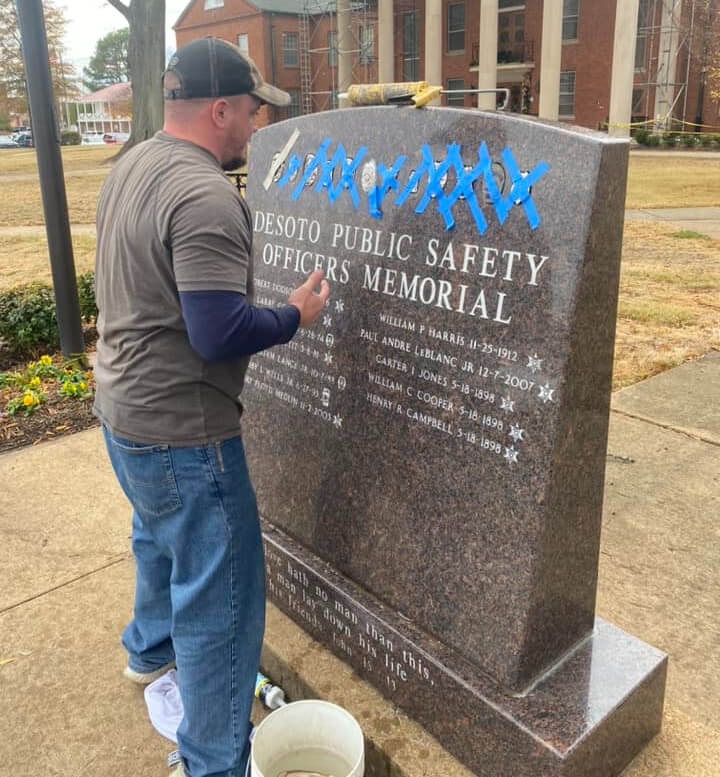 Sheriff's Department Deputy Candace Coleman did the research to add the names to the memorial. Lee Murphy with Dignity Memorial, and Gary Baker with Baker Blasting worked to add the names and update the badges displayed.