Harris: Money moves to make when shipping gifts
By: Charlestien Harris
The holiday season is upon us, and it is time to ship, ship, ship! For many of us, having friends and family spread all over the country and even the world, shipping gifts is an essential part of your holiday ritual. And with the price of shipping really going up the last couple of years, it is important to save wherever you can.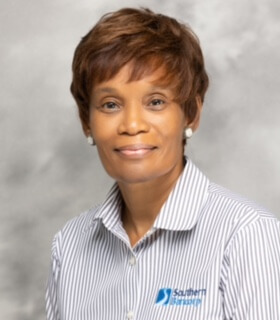 It doesn't matter whether you are shipping from your home or buying gifts online, you will most likely be able to squeeze a little extra out of your holiday shipping budget by keeping these handy tips in mind. If you are like me and find yourself practically living at the post office every December, here are a few strategies for saving on shipping.
Don't wait until the last minute to ship your packages. Thanksgiving has come and gone, so now is the time to get those packages in the mail or to a shipping carrier. Last minute shipping options are very expensive. You could have to pay as much as $50-$60 (or more!) if you wait past USPS' December 17th deadline. Shipping early also allows you to spend less time worrying because, as we all know, the postal service gets busy, there are delays in processing and shipping, and your packages may take longer than normal to arrive. Check with all shipping carriers to see when their absolute last date is to ship with a guaranteed delivery date of when you need it to arrive.
Try using the free packing materials provided by the postal service. For priority mail, the postal service will ship you free boxes to use. Just request them and they should be on your doorstep in a day or two. Then, you can simply pack and schedule a pickup. Save yourself some time by printing off your own shipping labels (if you have the software). You can also take advantage of a flat-rate box. This is a great option if you are sending a bunch of gifts to one household. A large flat-rate shipping box (12-1/4″ x 12-1/4″ x 6″) can be stuffed full and still ship at the same rate of $19.95, and the Commercial Base Rate is $22.45 for a large-sized box at the Post Office and online.
Consider shipping directly from the website. My personal mantra is to point, click, and ship! Around this time of the year, most retailers are offering free shipping options. This may require multiple entries of addresses, but is well worth the effort if you are going to save money! When you are buying a gift online, have it shipped directly to the recipient, instead of paying to ship it to your home and then paying again to ship it to theirs. If you are worried about keeping the present a surprise until the big day, then see if the retailer offers gift-wrapping. (That might come with an extra cost!)
Try the in-store pick-up option when you can. I have used this option, and I love it! I was able to order an item by the case and have it delivered to the local store in my town. It worked perfectly for me. If the person you're giving a gift to lives close by, driving to the store to pick up the item and giving it to them in person, rather than shipping it to them, can help you cut costs. It may take a few extra minutes, but shipping fees can add up quickly if you are not keeping a close eye on them.
Try not to leave any shipping discounts on the table. Certain carriers offer discounts for different memberships or credit cardholders. UPS offers discounts for AAA and AARP members. FedEx offers discounts for USAA members and American Express cardholders. Check to see if your membership to other organizations offer discounted shipping rates such as those mentioned above. It may be worth the effort to find out!
Consider giving one fantastic gift to the entire family. Rather than buying individual gifts for each family member, choose something the parents and children or both members of the couple will enjoy together. That way, you only have to ship one gift instead of three or four. The bonus effect might be that the family or couple will spend some much-needed quality time together.
Reuse packaging. This is another great tip that I use as well. I often save packaging from previously ordered items so I use it more than once. Bubble wrap, packing peanuts, and boxes can all be expensive when you have to buy them regularly, but all of these items can be reused multiple times. I even ask friends and family to give me their spare packaging too! Recycling those items can most definitely save you money when it comes to shipping costs.
Consider using commercial base pricing. The cheapest pricing available is usually most commonly known as Commercial Pricing. The cheapest rates are not necessarily available at the Post Office! They charge retail prices there and, actually, it can be up to 89% cheaper to buy the same postage online. Commercial Base Pricing is a discounted rate offered to U.S. Postal Service (USPS) customers who buy and print shipping labels with an online postage service provider, such as Stamps.com. Commercial Base Pricing is always cheaper than the retail rates given at the Post Office.
No matter how you ship it, it pays to do your homework when it comes to getting those holiday packages sent out this time of year!
For more information on this and other financial topics, you can email me at Charlestien.Harris@southernpartners.org, or call me at 662-624-5776.
Until next week – stay financially fit!
Charlestien Harris is a financial contributor to DeSoto County News. She is a financial expert with Southern Bancorp Community Partners whose articles are seen in a number of publications around the region. You'll be seeing her columns weekly on the DeSoto County News website and our social media channels.