Morris to seek election as District Attorney
Photo: Robert Morris III is sworn into office as 23rd Circuit Court District Attorney by Circuit Court Judge Gerald Chatham with Circuit Clerk Dale Thompson as witness. (Courtesy photo)
Robert Morris III, who was appointed by Gov. Tate Reeves as District Attorney with the passing of John Champion, has qualified as a Republican for a full term in the position. Morris was an Assistant District Attorney under Champion when it was the 17th Circuit Court District serving a number of Northwest Mississippi counties, including DeSoto County. He now prosecutes in the new 23rd Circuit Court District which is solely DeSoto County.
Morris has been in the District Attorney's office since 2014, first as a prosecutor of felony criminal cases and then as the District Attorney following Champion's passing. He came to the office after a career as a partner and associate in private practice.
"I had a lengthy civil career in private practice and I grew tired of it," Morris said. I was looking for alternatives and I always enjoyed the criminal prosecution side. It just so happened they had an opening here and I called John Champion and got hired as a prosecutor."
Morris also has previous prosecution experience as a municipal prosecutor in Batesville for 19 years for city prosecution. Following a legal career instead of entering the military was a means of serving the public.
"When I got into the practice of law, I found out the oath that you take is the same or very similar to that which the military takes, to uphold and defend the Constitution," said Morris. "I felt like this was an opportunity for me to give public service and to help people. It's very rewarding and I think that with the time I have left on this planet, it's the best thing I can do."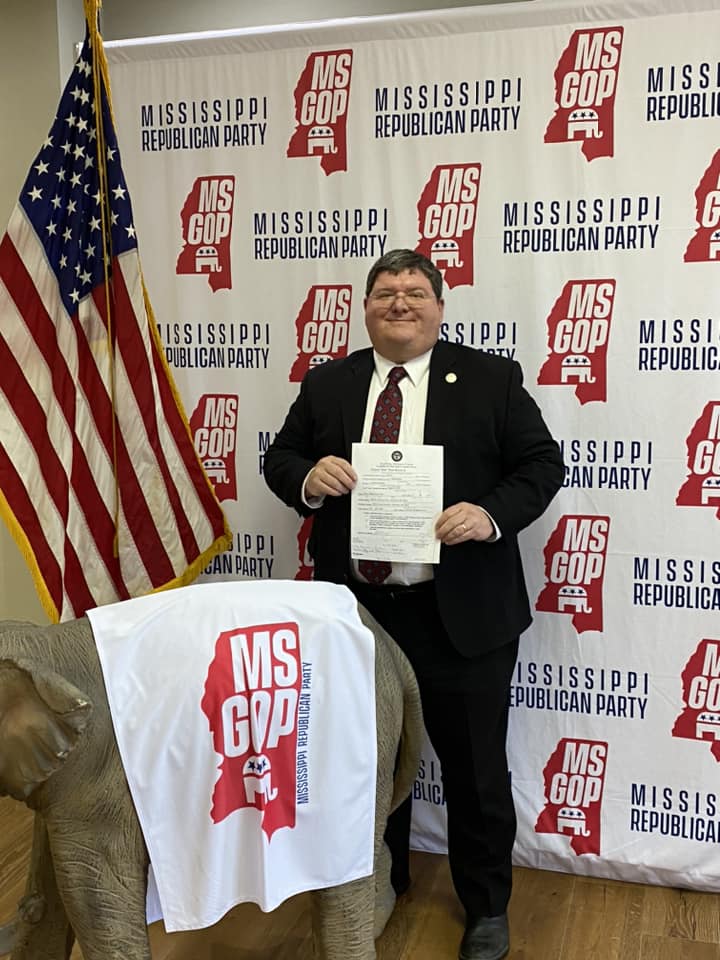 During his time as an assistant, Morris said he learned much from Champion about the office and being an excellent trial lawyer.
"John had a gracious style," Morris said. "He was nice every time he could be, firm when he needed to be, and when it was time to be the boss, he'd be the boss. He could pick up a case that he hadn't seen anything about, go in with you to try it and by the end of the case he'd know more about it than you did in some cases and give a very good closing argument."
When it comes to how the office will be fighting crime, the District Attorney says "aggressive" will be how it will be done.
"Our office, I would dare say, tried more cases to verdict than any office in the state," Morris points out. "I know we tried 22 cases to verdict last year."
Working with law enforcement is important and criminals need to know that conviction punishment will be harsh.
"There is not going to be 'catch and release,' 'slap on the wrist' things like that," Morris said. "If they commit a crime, they are going to be convicted. When they are convicted, we are going to ask for maximum sentences and when they go, they are not going to go to the work farm, they're going to go to Parchman."
Morris added that a number of well-known criminal operators don't come into DeSoto County because of the reputation the county has for stiff sentences.
There are 13 people on staff in the District Attorney's office, soon to become 14 in February. Of that number, five are full-time prosecutors, a low number for the size of county and a number Morris hopes to see grow, but any additions would have to come from the state.
"Hinds County has 11 prosecutors and Harrison County has 10," Morris explained. "I'm going to be pressing to grow the office with the county so that we can keep up with the crime and the county, but I have to be given a slot from the state. I can't just hire prosecutors. In fact, the county has been extremely gracious in helping me with staff and a full-time prosecutor that is funded by the county, already. The state needs to give us more help."
Morris wants more participation in the judicial process from the public and wants to provide the public more information to the public and visibly be a part of the public. He also wants to work more closely with the county supervisors and local governments.
When appointed by Gov. Reeves Morris became the first Republican District Attorney to serve DeSoto County. If elected, Morris would be the first Republican to be voted into the office. Attorney Matthew Barton has announced he will enter the race for the position and that would mean a Republican primary in August to advance to the November general election.