Medline holds ribbon cutting for new center
Officials gathered together Thursday for the ribbon-cutting ceremony at the new Medline distribution center on U.S. Highway 51 in Southaven. The center, which started operations late last year, is now fully operational, according to company officials.
"I am so grateful ro be here today celebrating the ribbon cutting of our newest facility with our customers, local officials and partner organizations," said Steve Miller, Medline executive vice president.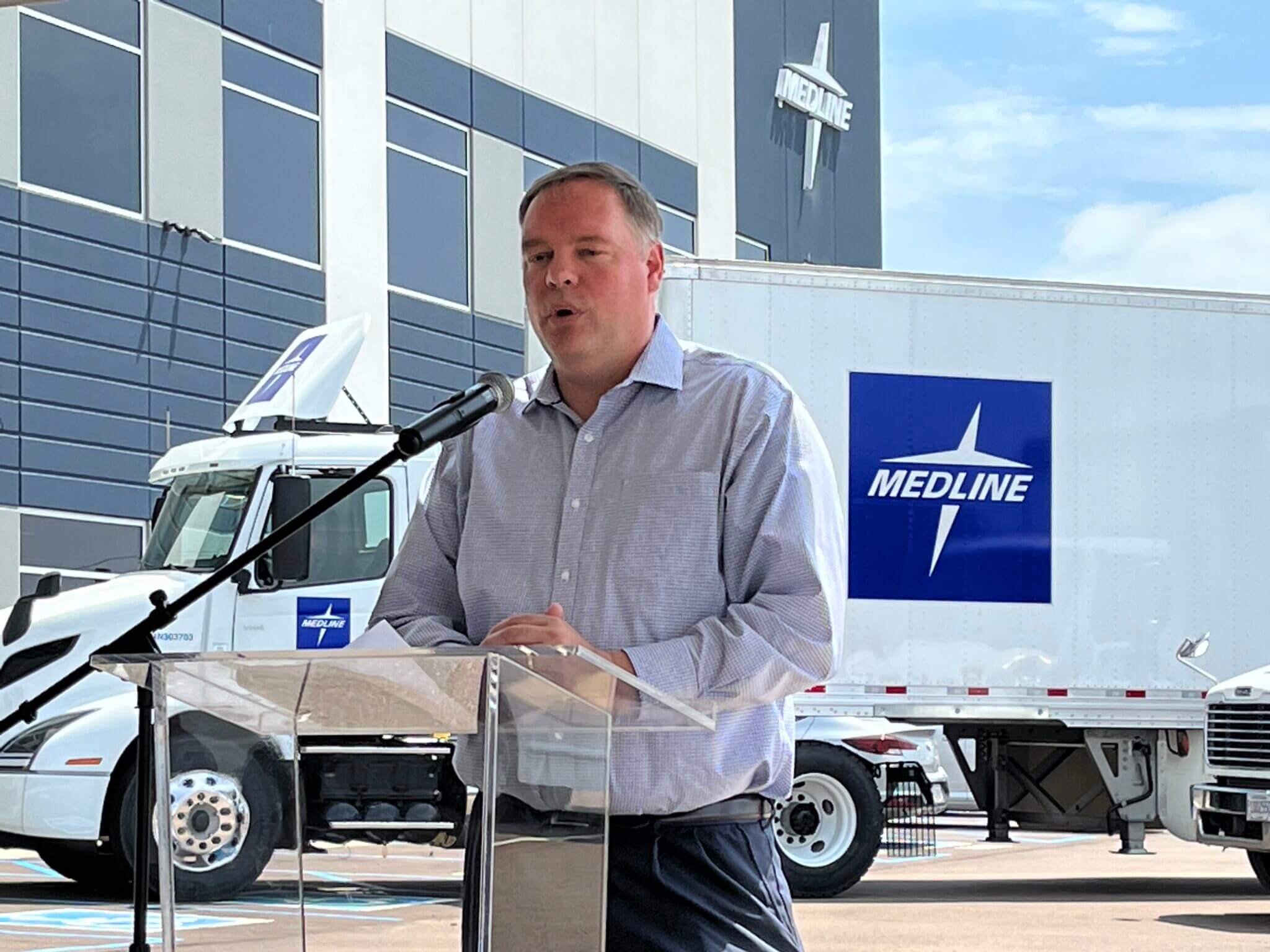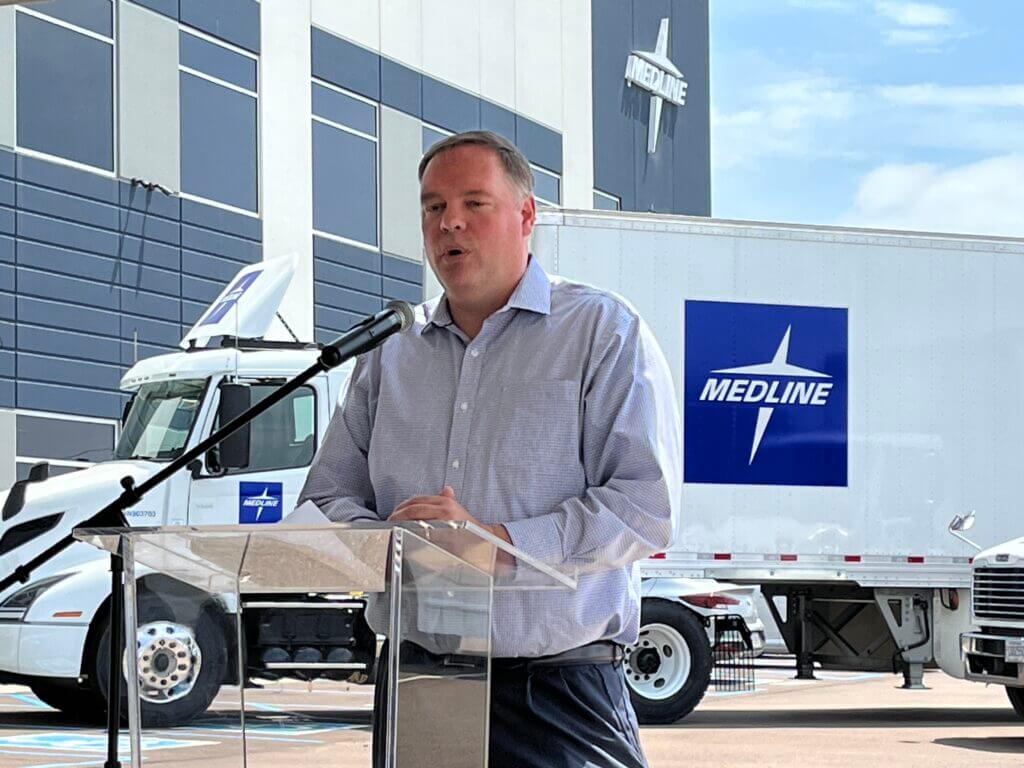 The $45 million facility handles the distribution of thousands of individual products and devices shipped to healthcare providers, including hospitals, nursing homes, hospices, and physicians' offices. Over $350 million in annual orders are expected to be handled from the Southaven facility.
"We're excited to be the newest expansion for this outstanding company," said Southaven Mayor Darren Musselwhite. "Their tremendous investment in our city will create many career opportunities for our citizens. Medline hass already become a great corporate citizen in Southaven and I look forward to a long-lasting partnership here between them and our city."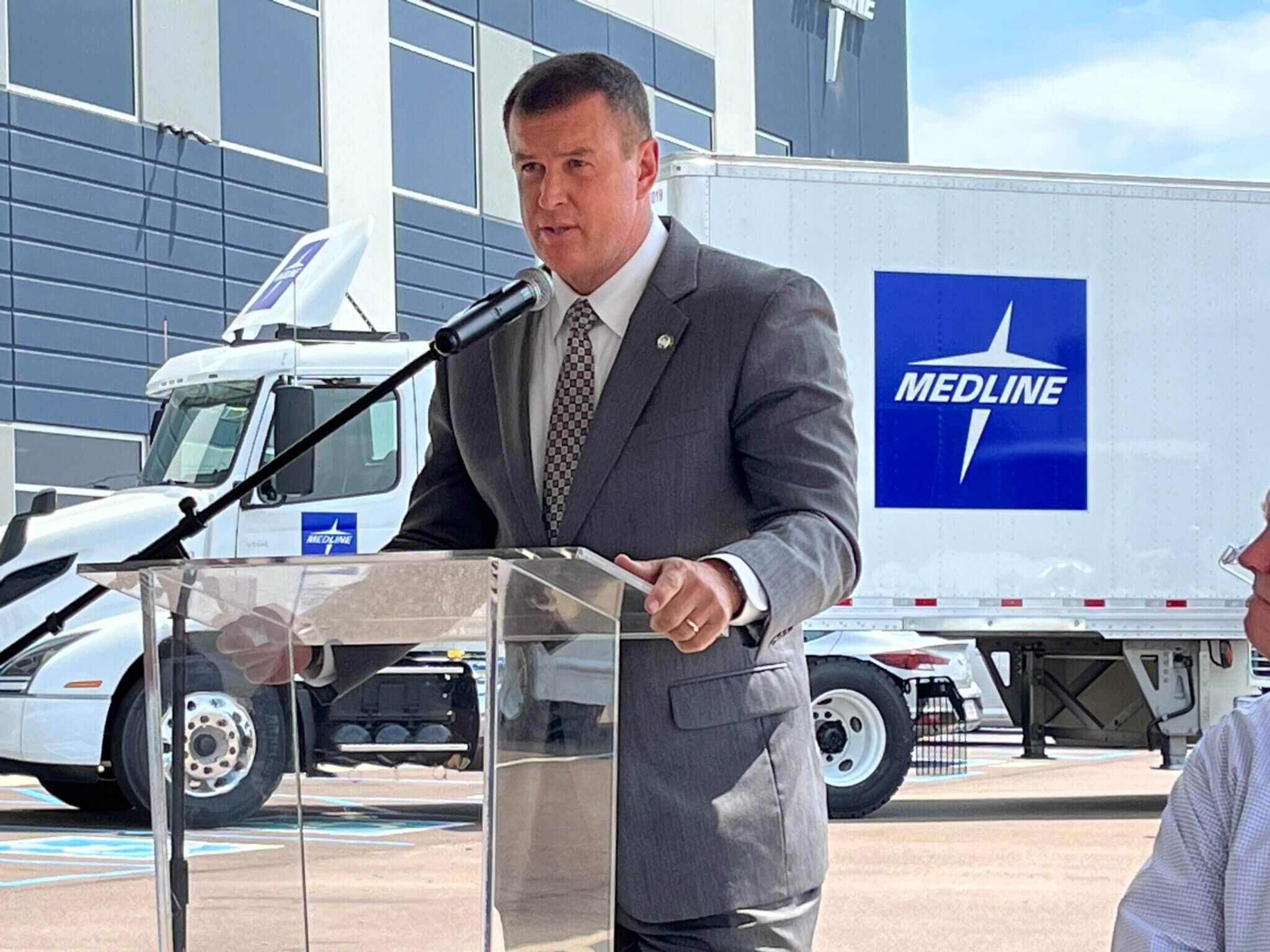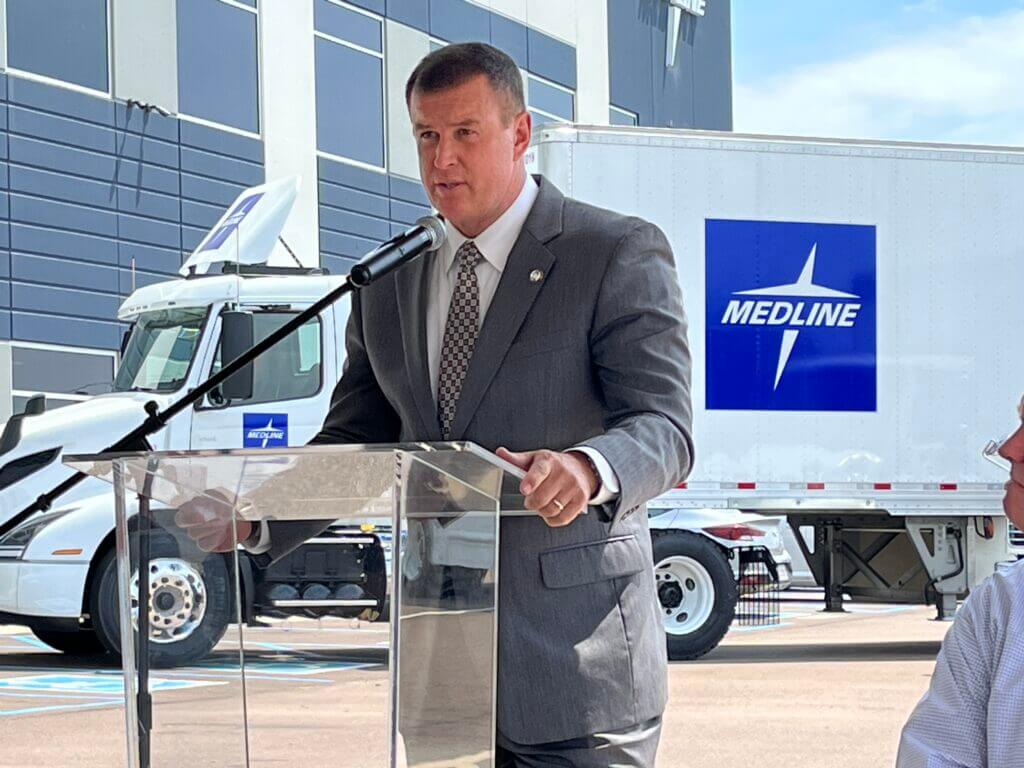 Medline serves the nation's top healthcare systems and operates over 50 distribution centers and more than 20 manufacturing facilities in North America.
"We are thrilled to have such a well-respected and nationally recognized company like Medline operate in DeSoto County," said DeSoto County Supervisor Lee Caldwell.
The Southaven center is 1.2 million square feet in size and currently 365 people work there with plans to reach 450 employees when working at full capacity.