John Woods moves into a new delicious venture
Woods retires from First Choice Catering, is producing YouTube cooking videos
For more than 30 years, the names John Woods and First Choice Catering have been synonymous with delicious food in DeSoto County. From cooking catfish at a local deli he owned to traveling the world learning about different cuisines, and then operating one of the most successful catering businesses in the area, diners knew that when John Woods was in the kitchen, the food experience was going to be delightful.
But at the age of 66 and with 33 years in the culinary business behind him, Woods said it was time to pass the baton, or ladle as it were, to someone else.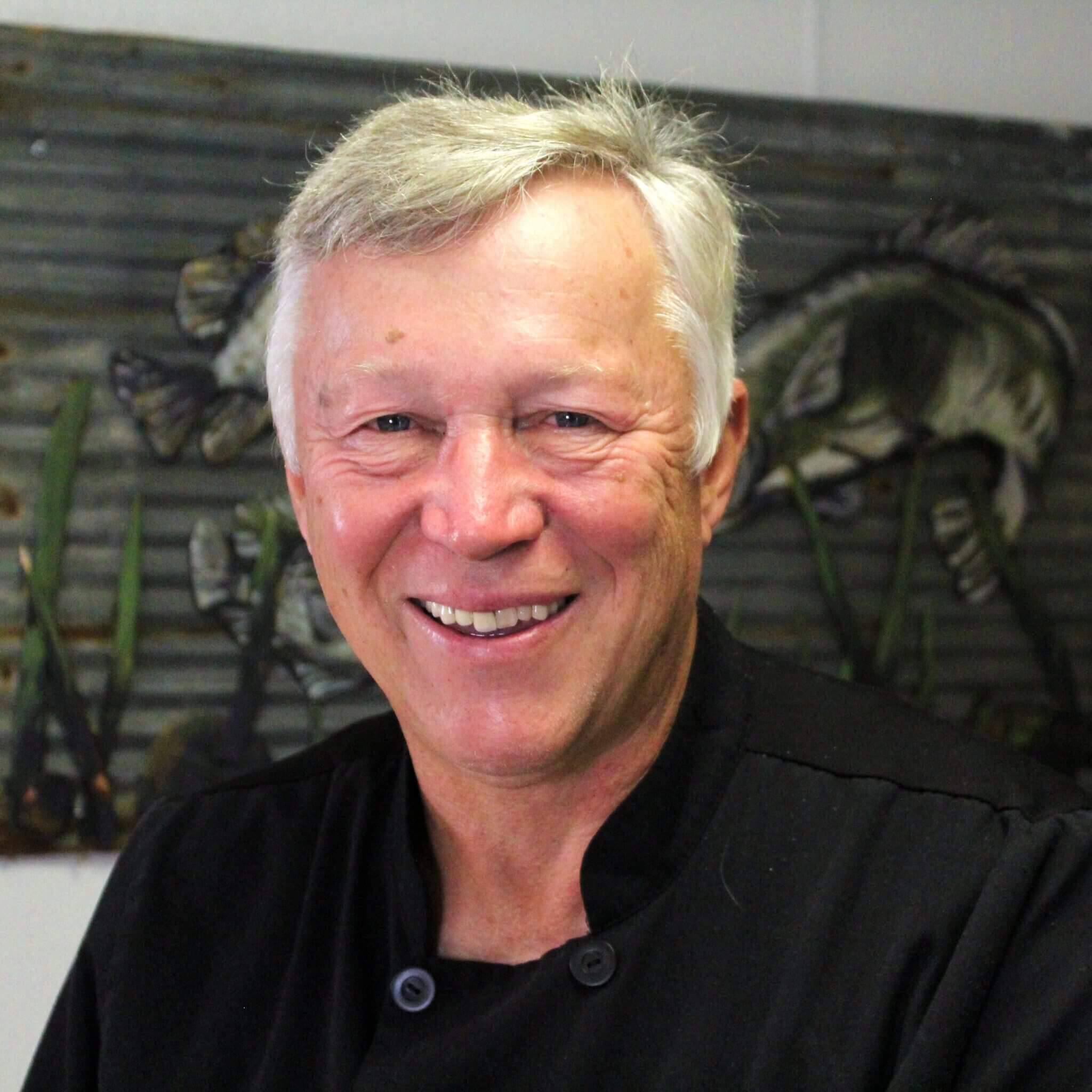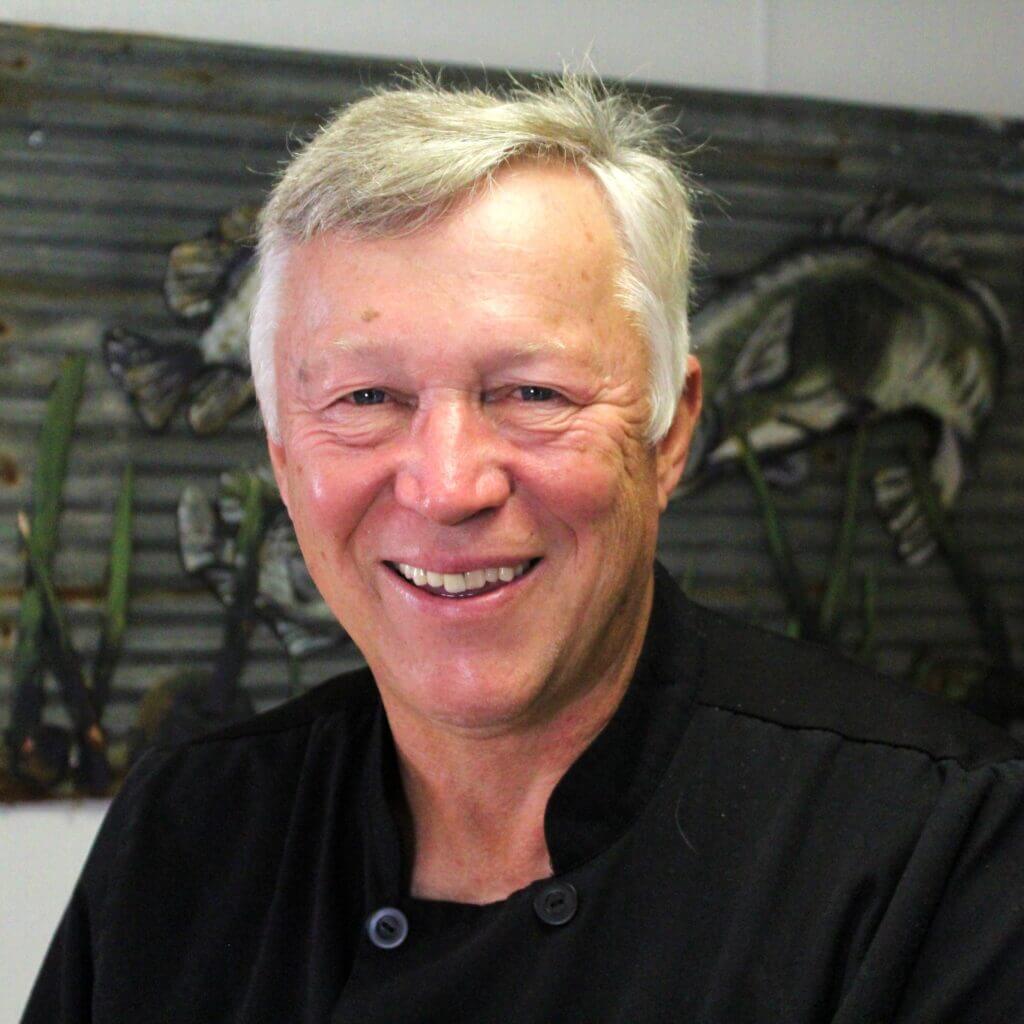 "It's a young man's business, especially catering, because there are so many hours, so physically demanding, so mentally taxing, and I just thought it was time," Woods explained. "I've paid my dues and I thought it was time to pass it on to someone else to benefit from what I've built up."
First Choice Catering remains with Apollo Garcia and Jim Chandler, who recently opened EBD Bakery in Southaven, taking over the business client list.
"I'm going to stay on with them until December to help them in the transition over to make sure everything goes over seamlessly, helping them to learn the tricks of the trade, so to speak," said Woods.
As he steps away from catering, Woods now is stepping into the video world of cooking. He has started posting videos that offer cooking tips. The first video came about after someone challenged Woods to start doing cooking videos.
"The first video I did was about catfish because catfish is my forte and that's how I started out," Woods said. "Now I've got 35, 36 videos online. I've got one that went out this week that has 4,000 views in just a short time. They're mostly how-to videos, not just recipe videos, but they're recipe and how-to videos. I've got a couple of other ideas that I'm kicking around right now."
It was catfish that got Woods started in DeSoto County more than three decades ago and it was catfish that has established him among the elite chefs in the area.
"Back when I started, Dale Graham and I were about the only game in town," said Woods. "He had Dale's Restaurant and I had a deli called Catfish Corner. There were very few places where you could go to get a full-service meal. People still remember me from the Catfish Corner days. It was a big deal here in its day."
For Woods, the deli called Catfish Corner moved into First Choice Catering. If you have been served a meal at a DeSoto County event, it may very well have come from First Choice Catering.
But Woods calls his start in the business being his work with the Smithsonian Institution, cooking for their annual American Folklife Festival. It was catfish that brought him and the Smithsonian together.
"Every year they would emphasize countries around the world at the festival," Woods said. "The first year that I went there I was invited to do catfish representing the state of Mississippi. They liked the job I did so they started calling me back."
In fact, they kept calling him back, again and again. One year he was cooking authentic cuisine from the countries of Lithuania, Latvia, and Estonia.  Another year it was Bermuda and the following year, Woods was cooking both Tex-Mex from the Rio Grande Valley and Romanian staples and delicacies.  
"I was with 30 Romanian chefs for two weeks cooking on the (National) Mall, which was fascinating," said Woods. "That went over really well."
Yet again, it was Woods returning to the festival with the charge of providing the best food of Tibet. In each case, he made a point to study, research, and cook the foods of the countries he was representing to assure the final product was authentic and proper representation of the nation. In the case of Tibet, Woods even got a photo op with the Dalai Lama.
"I went to New York and found a Tibetan restaurant that served Tibetan food," Woods said. "I even got a picture of the Dalai Lama bowing down to me."
Another event Woods has cooked for is considered the biggest Fourth of July event at the U.S. Embassy in Canada.
"I went and did Mississippi catfish and that was huge with 7,000 people," Woods said. "Another year I went back there and did barbecue and went up there with some barbecue competition teams and did barbecue there. This party is attended by people from all over the world."
One of the key things Woods has taken away from his Smithsonian and embassy functions is how food can bring people together.
"Food literally unifies people from all over the world," said Woods. "We can have 20 people from different parts of the world sit down at the table and eat together and find common ground all because of our ability to eat together and find a common ground, all because of our ability to sit and sup, dine and wine together. Food is a powerful agent for unity, I think."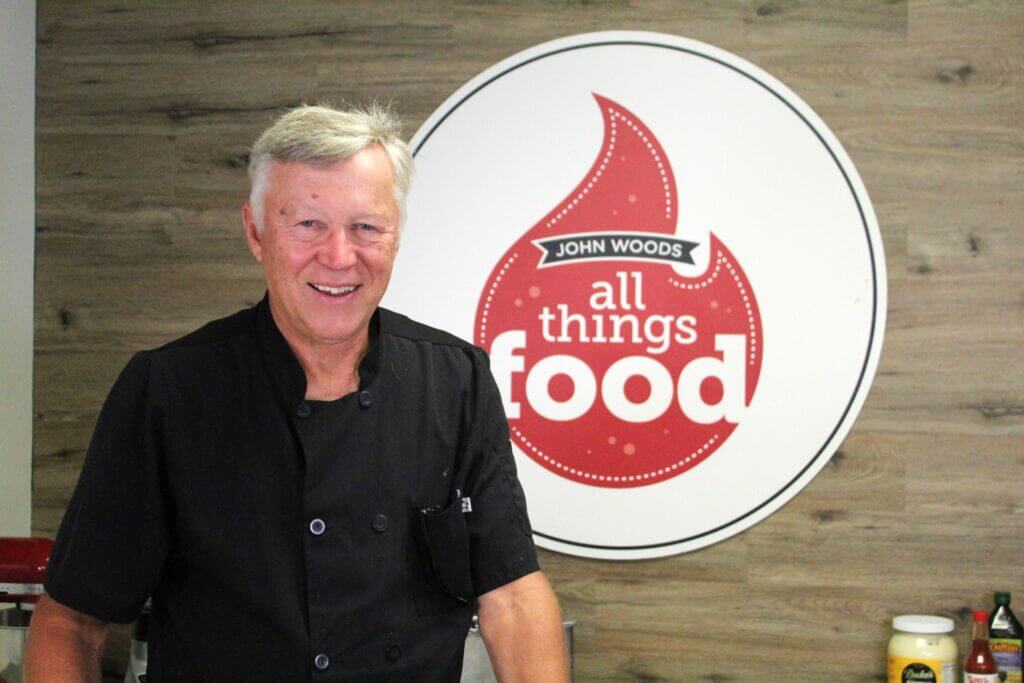 As Woods steps away from catering, video is where he will put much of his energy. He is starting a YouTube channel called "All Things Food with John Woods." He is doing some freelance work and is working at Windyke Country Club, helping them with their banquets. He is also helping other restaurants in the county when they need extra help and he is still traveling as a guest chef around the country to do mostly themed events.
You might find him on television in the future, as he'd like to pitch a culinary show to MIssissippi Public Broadcasting or whoever might be interested.
"I think Mississippi has a rich heritage in cuisine," Woods said. "We have a mixture of a lot of different cuisines here and it's unlimited on what I could do in that format. So I want to pitch that to somebody to pick it up on a public television station or one of these other stations, Roku or something like that."
Another idea would be to interview restaurant chefs and owners to highlight their story in a program he's called "A Taste of DeSoto." The name is a spinoff of the popular "Taste of DeSoto" charity event he helped to put together.
"I'm going to go around to different restaurants and interview different chefs and owners and do a video on their story, how they got started, what they're doing and how they're dealing with the challenges of COVID-19," Woods revealed. "I'm hoping to get something going on that real soon."
Helping the next generation of chefs, Woods has been an adjunct culinary professor at Northwest Mississippi Community College and has also assisted the culinary program at the DeSoto County Schools' Career Tech Center (CTC) West campus. A scholarship program has been developed for CTC-West students who go on to Northwest and not just to learn the culinary arts.
He'd also like to rejuvenate the Taste of DeSoto, because he knows DeSoto County has been good to him.
"I've had two businesses here, Catfish Corner and First Choice Catering, and they've supported that, and they're now supporting my new venture," Woods explained. "I get a lot of subscribers from DeSoto County already."
Woods says, when a person cooks, they're giving of themselves. Not only are people loving to cook but they're cooking to love people. John Woods has shown, and is continuing to show a lot of love to the people he cooks for.