It's Jake… Jake from Lake Cormorant
Photo: Lake Cormorant Middle School band director Jon Young and Lake Cormorant High School student Jake Anthony. Both are saxophone players. (Bob Bakken/DeSoto County News)
Beyond educating and learning, a bond develops many times between a teacher and a student that can begin at a very young age and continue almost for a lifetime.
You can, when asked, relate who your favorite teacher was and then describe why. An instructor will do the same, sharing about some of their favorite students and offer details about their time in school and then continue to follow them through the years.
Lake Cormorant Middle School band director Jon Young will tell you about different students he has taught during his 25 years holding the baton.
However, there is one student Young will remember as a good band student but also for his name. Young will be reminded whenever he watches television and a certain commercial comes on the screen.
The insurance company State Farm is known for its competitive rates and variety of insurance policies, but a marketing campaign that started a number of years ago with the signature line "Jake from State Farm" has become nationally recognizable. Everyone knows about "Jake from State Farm," wearing the red shirt and khakis at the office.
About five years ago, Young's beginner band at Lake Cormorant had a young saxophone player by the name of Anthony… Jake Anthony, the son of Lisa Anthony and Tim Anthony.
The connection between the director and the now Lake Cormorant High School sophomore began with Young teaching Anthony the instrument in middle school. That bond included a mutual interest in the same instrument, the saxophone.
But, as "Jake from State Farm" became popular, Young also gave his fledgling sax player a nickname. Anthony became "Jake, Jake from State Farm" in the band hall.  
"It just became this kind of joke," Young said. "It was always, 'Jake from State Farm,' and he would laugh and everybody would laugh."
Nicknames do stick and this one stuck well with Anthony.
One day, Young came to Jake and said, "If I get you a State Farm shirt from them, would you wear it? He said yes, he'd wear it."
Young then approached State Farm agent Stephanie Strohm of Horn Lake about purchasing a State Farm shirt.
"I asked if I could order one and I'll pay for it," Young said. "I told her the story and she said, 'this is great, I'll just pay for it.'"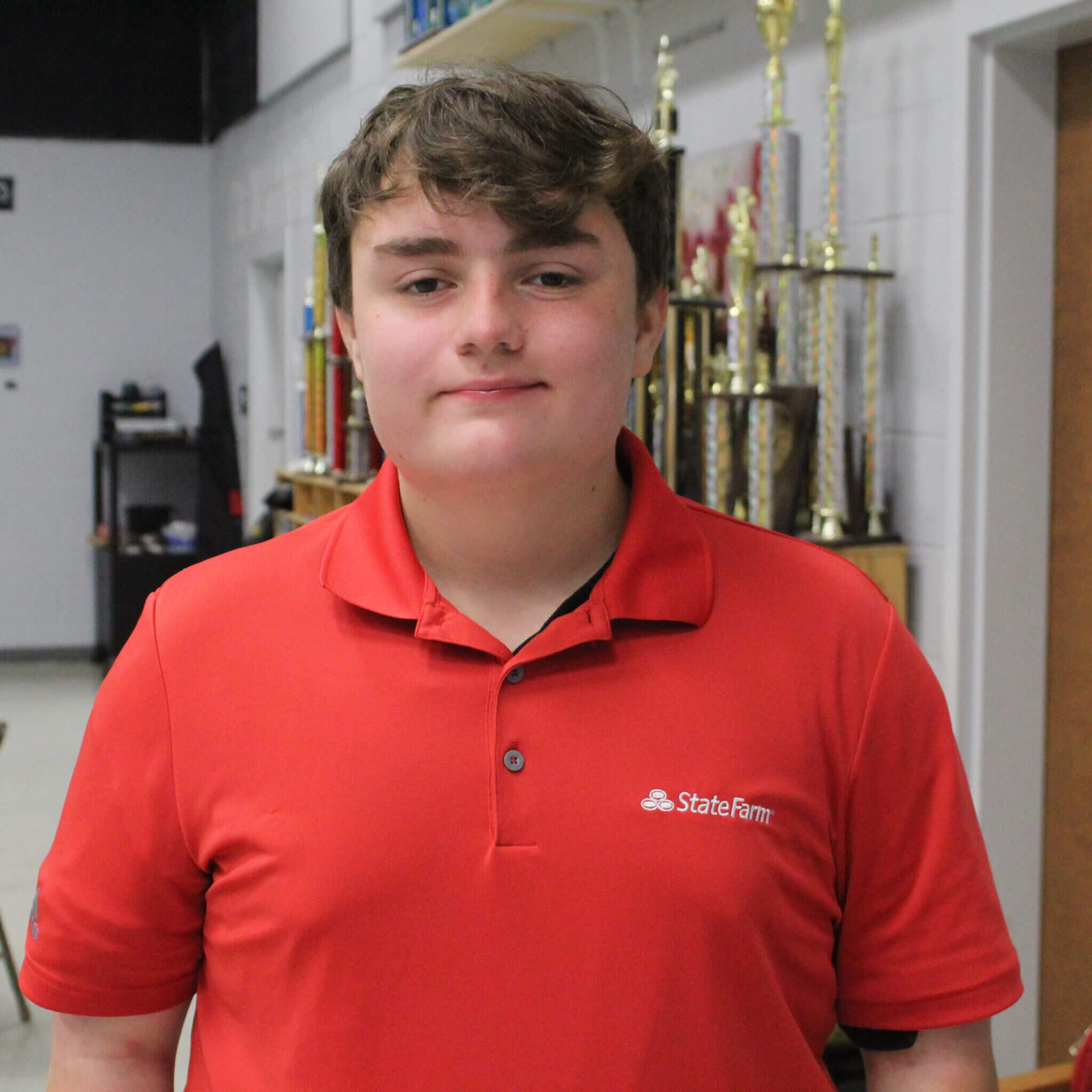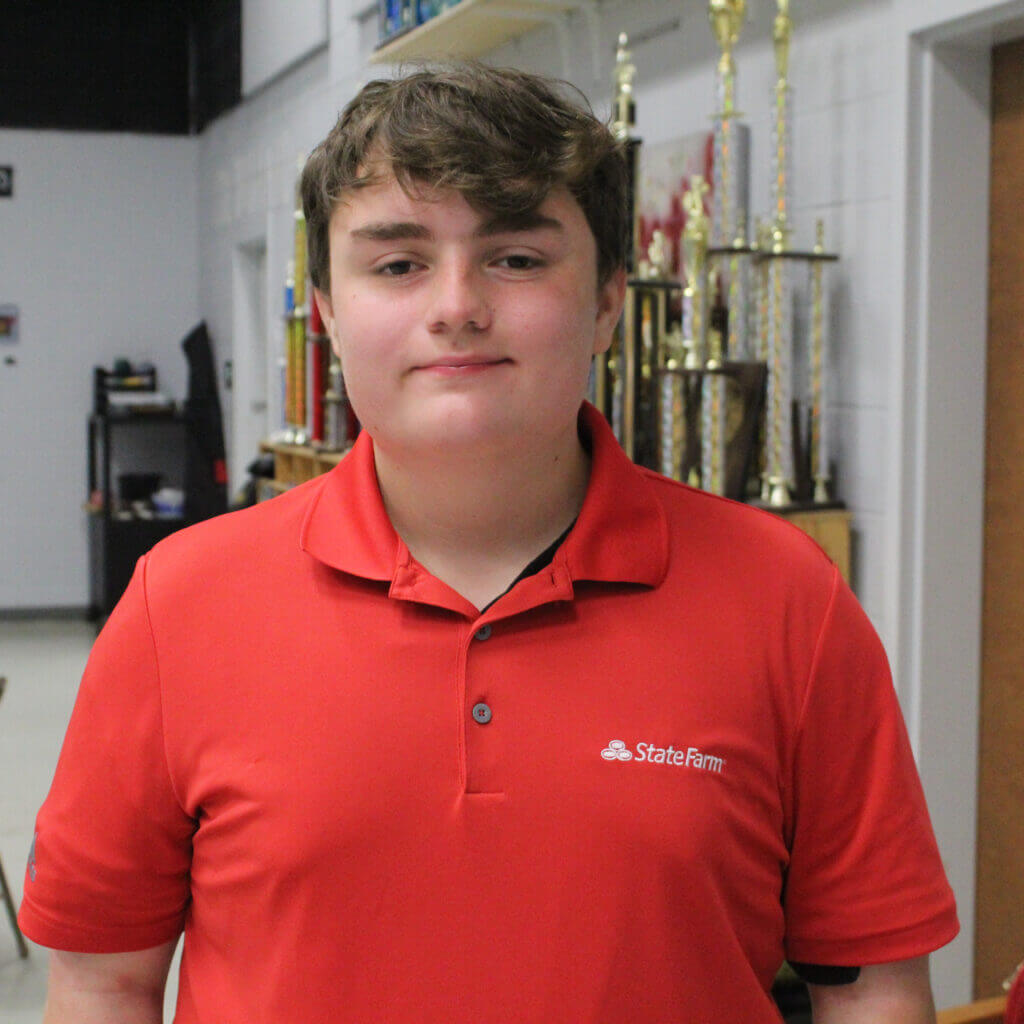 The red polo shirt with the State Farm logo was ordered and obtained. Strohm presented it to Young, who then surprised Anthony with it earlier this year during band camp.
"He had no idea about it," Young said, with Anthony adding, "I realized what was happening immediately. It was very embarrassing, but I think it's impressive that he remembered that for that long."
Young related that as a music instructor, he meets students early in their development and then watches as their skill set grows and their ability to turn their instrument from something making just "noise" into a means of providing beautiful music that's pleasing to the ear also grows.
"They may not even know how to hold an instrument and their sound may be really rough," Young said. "But it gets better and better and then they go to high school and this whole new chapter for them starts. We still get to work with them every single day. It's really rewarding because you get to see all of the things that they're doing and how they grow."
Jake said he plans to go to college after high school with expectations of a scholarship and playing in a college band for two years.
The connections remain as Jake's sister MacKenzie also plays in the Lake Cormorant band and Jon's wife Jamie is now the Director of Bands at Lake Cormorant High School.
As far as a future in insurance is concerned, Jake is not too sure about that. But if he decides to go that way, he'll have the shirt and the name to go with it.
"I still get called 'Jake from State Farm' from people that I've known since fifth grade," Anthony says.
In case you never seen, don't recall or don't remember, here is the commercial that put the "Jake from State Farm" promotional campaign into national popularity.