Update: Lake Cormorant JROTC team heads to Raider national championships
UPDATE: The Lake Cormorant High School Marine Corps JROTC came just three seconds short in the Physical Training Test (PTT) portion of a national championship at the All-Services JROTC Raider national competition, finishing second. The squad is pictured here. Photo credit to Tom Herman @titantommyh on Twitter.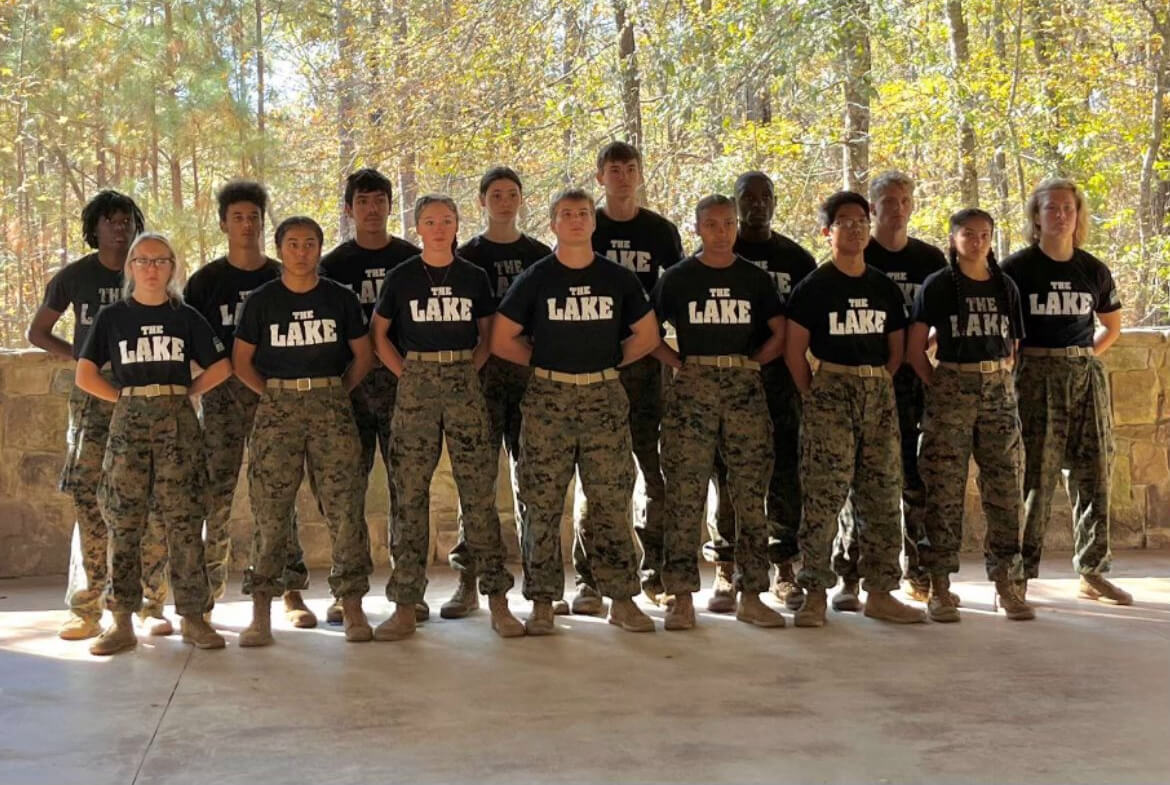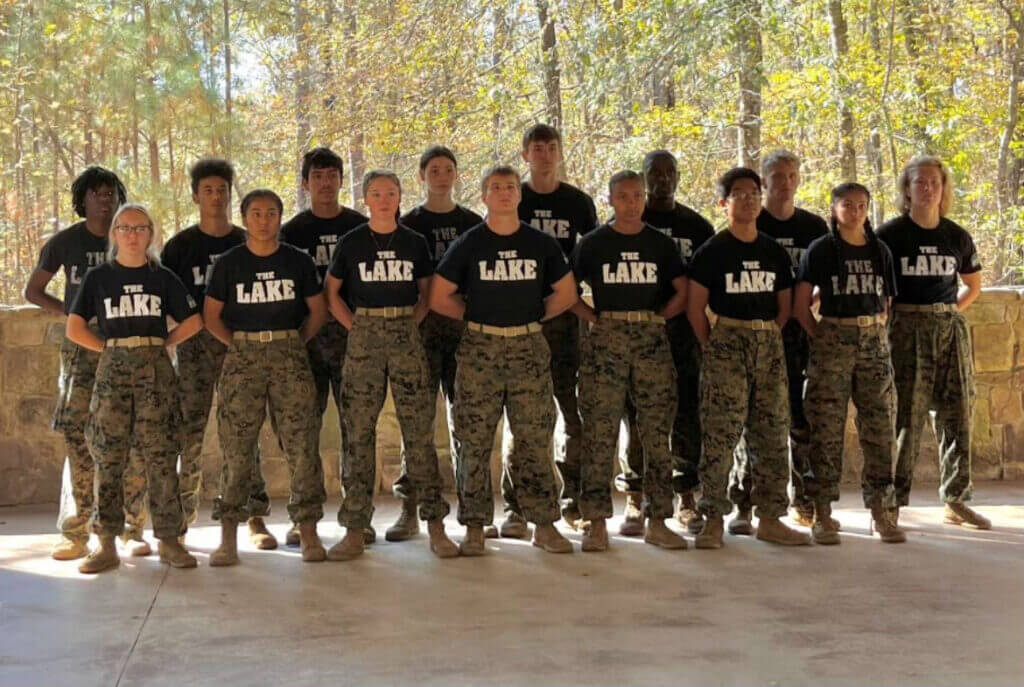 ORIGINAL STORY FOLLOWS: A group of cadets representing the Lake Cormorant High School Marine Corps JROTC are this week heading to a Boy Scout base camp in Molena, Georgia looking to win a national championship.
The cadets are competing in the annual All-Service Raider Challenge Championships on Friday, Nov. 4.
The mixed cadet team is one of 50 teams from 32 different schools. Lake Cormorant will be the only Mississippi school represented in the championships and one of six Marine Corps units taking part. More than 20 states are being represented with over 2,000 participants, instructors, parents and spectators. Other teams coming to Georgia are representing Army and Air Force JROTC units.
Lake Cormorant Senior Marine Instructor Lt. Col. (Ret.) Gregg Johnston said the Raider Challenge, made up of four events, is a very grueling and a strong test of physical ability and endurance, as well as teamwork.
"Some physical fitness-type competitions are very individualized," Johnston said. "In this case, if all 10 aren't working together on the rope bridge or on the PTT (Physical Team Test), or the gauntlet, they have to work together and have to have a plan to succeed.
Johnston said learning how to work together as a team and be efficient over the obstacles is the difference between "number one and not number one."
Leadership, perseverance and camaraderie are other keys for a successful Raider team.
"This group works really well together, Johnston said. "They've really come together and that's what has made the difference. We really think we have a chance to win this thing."
Of the four events, the Physical Team Test consists of numerous items that require individual and team agility, strength, balance and stamina. The Rope Bridge has teams constructing and crossing a rope bridge between two telephone poles. Teams will be judged on how quickly and effectively they are able to assemble, cross, and dismantle the bridge.
The Raider Gauntlet will have the team maneuver with weighted items largely through roughly one mile of woodsy terrain while overcoming numerous technical obstacles that require great teamwork & strategy to complete.
The other event is a four-kilometer mountain run, requiring the team to run to a point halfway, get a marker and then return to the starting point. However, the run up is all uphill and the second half is a run downhill. In addition, all team members have to finish together within a 10-yard box at the completion to finish without penalty.
Training for the Raider competition has not been easy for the Lake Cormorant team. For instance, being in the flat Mississippi Delta, the team has to travel to run anything close to a "mountain run," although they do spend one day a week running the hills at a nearby camp. Johnston said for the regular Raider events, they will leave extra early ahead of the event to run the obstacle course they will be competing on the next day.
Telephone poles sunk into the ground at the high school are used to train for the rope bridge.
While the nationals offer all-male, all-female, and mixed competition, Johnston said his group will compete only in the mixed event. The single-day event will be on
You can find out more about the Raider competition by visiting the event website.