Hernando reviews sports feasibility plan
The City of Hernando is learning what it needs to do if it wants to be a bigger player in the sports game.
Thursday evening, an opportunity to see the city's sports feasibility draft plan was held at the Gale Center. Presenting the plan was Russ Bryan with Neel-Schaffer and consultant D.D. D'Aquilla of Long Beach. D'Aquilla is the owner of D.D. Consulting LLC, a concern he formed after retiring from the City of Gulfport in 2017. He was with that city for 28 years, including his final position as that city's Director of Leisure Services.
Bryan and D'Aqulla have been investigating Hernando's sports, parks and recreation offerings since last October. Their findings will be posted on the city's official website and there will be a week for public comment before the final report is made by the end of October.
Bryan and D'Aquilla stressed this is a multi-year plan that shows Hernando's strengths, its weaknesses, what the city could and should look into for added facilities, what the economic impact of those additions would be, and suggestions about how to gain public support for these plans.
Hernando's strengths in moving more into the sports world comes in a growing population, a higher household income, and employment expected to increase.
The city's weaknesses, they pointed out, are a lack of corporate presence, a lack of hotel properties, a lack of visitor amenities, and a lack of an image as a sports destination.
Part of the process was to assess the city park situation. Bryan and D'Aquilla, using national standards, found Church Park to be in an excellent situation, Baldwin and Bouchillon parks are rated poor, Kuykendall Park is rated in fair condition, and the others are in good condition.
They found that Hernando is at 76 percent of recommended acreage for parks and the city needs an additional 46 acres of park space.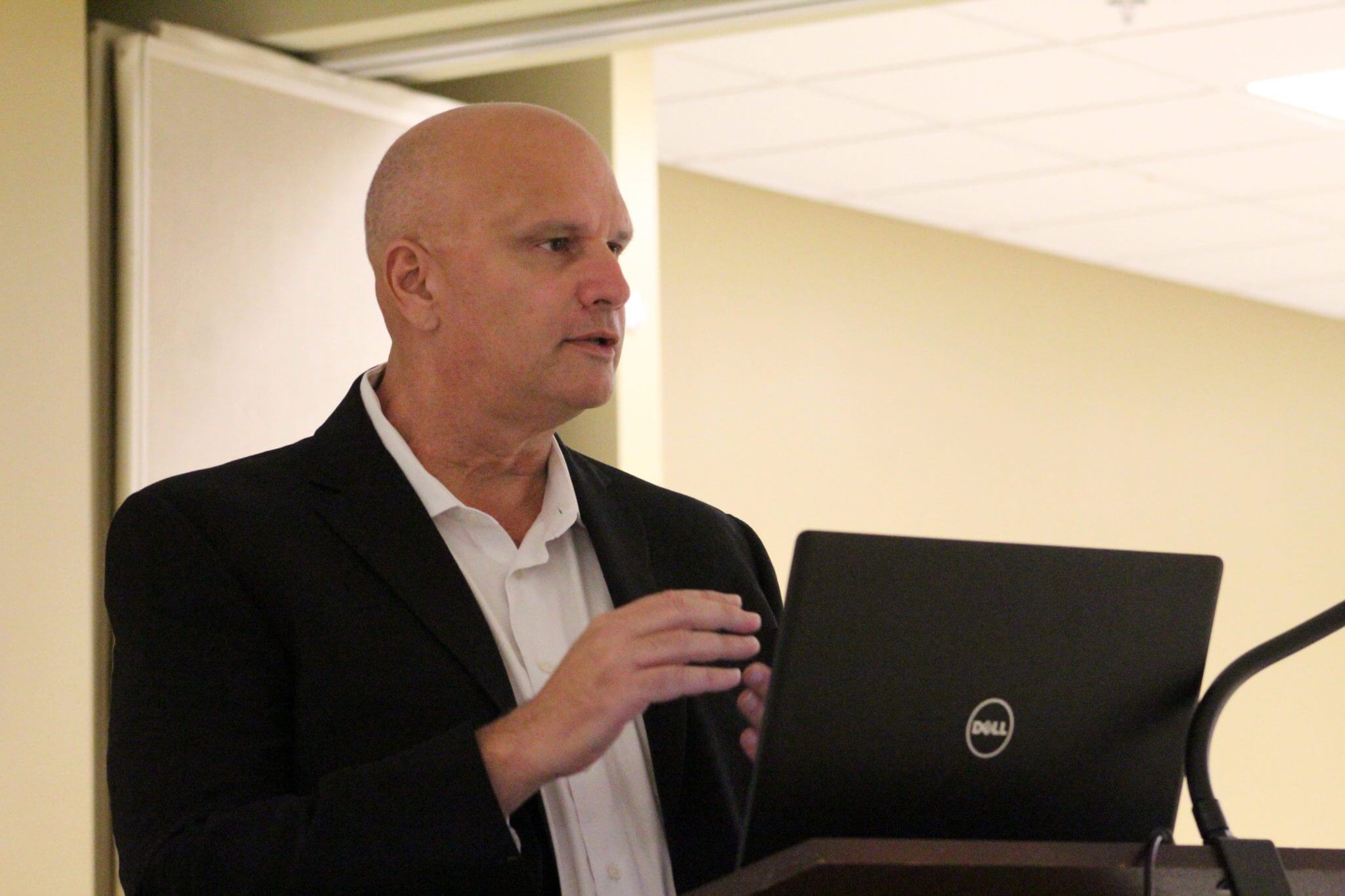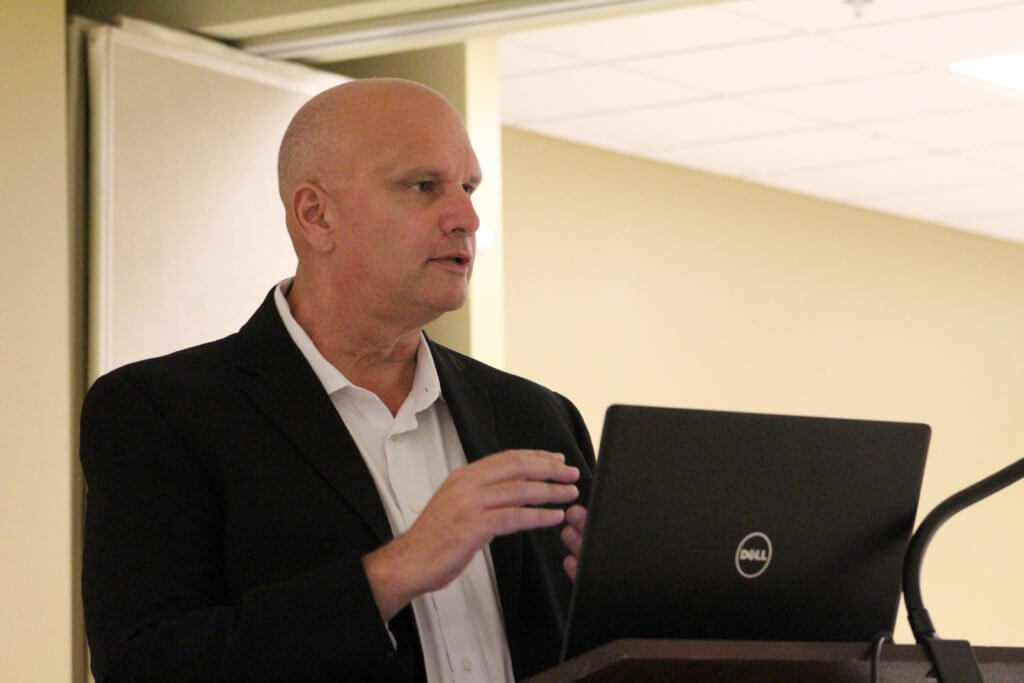 "The city of Hernando comes up a little bit short in the amount of acreage that's normally provided for recreational activities," D'Aquilla said.
Other needs are for more basketball courts, more tennis courts, more walking/jogging track, and more playgrounds, the consultants found.
One idea offered is to add eight tennis courts at Kuykendall Park, to allow the city to host tournaments that it can't host with the current lack of facilities.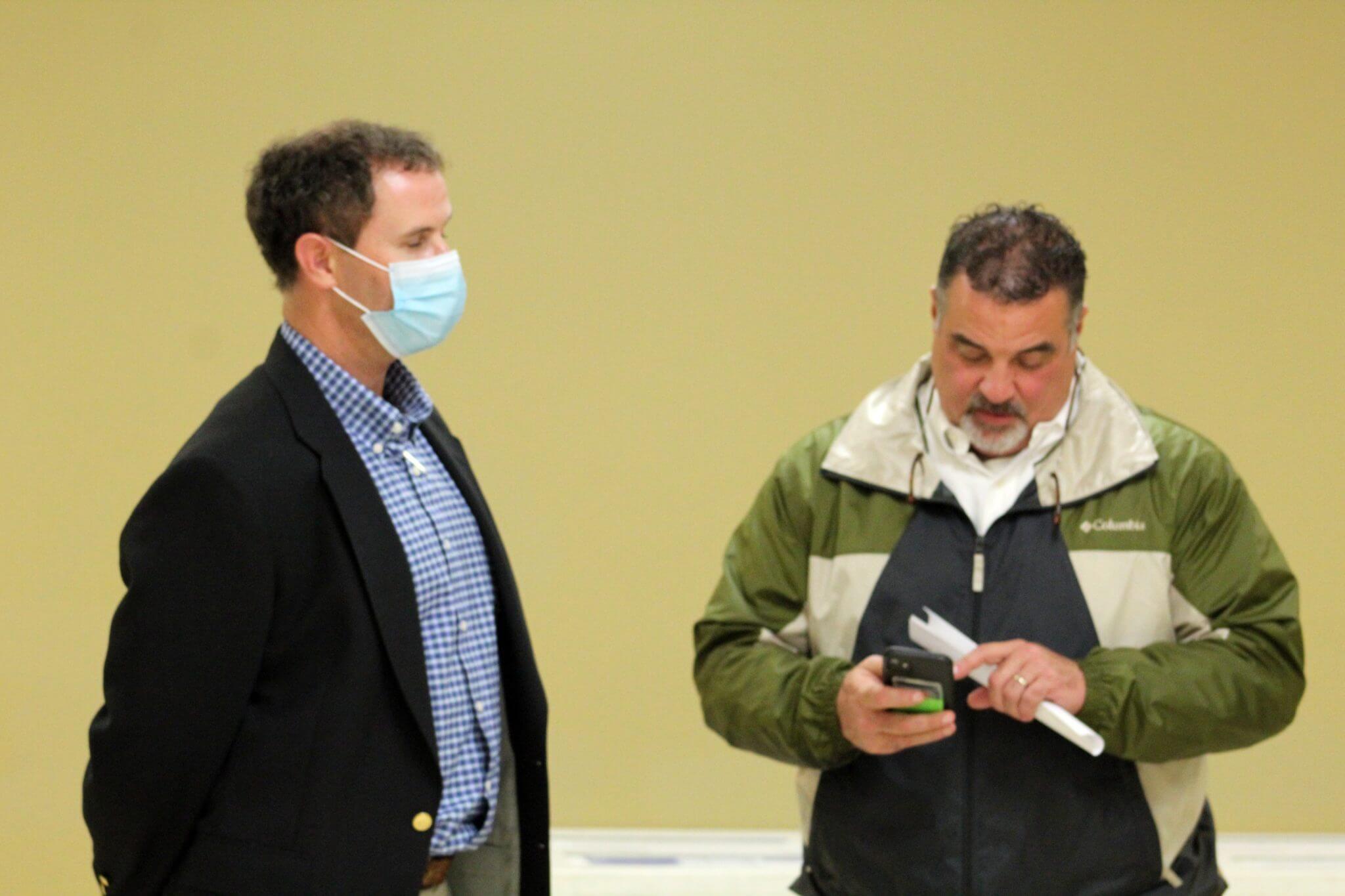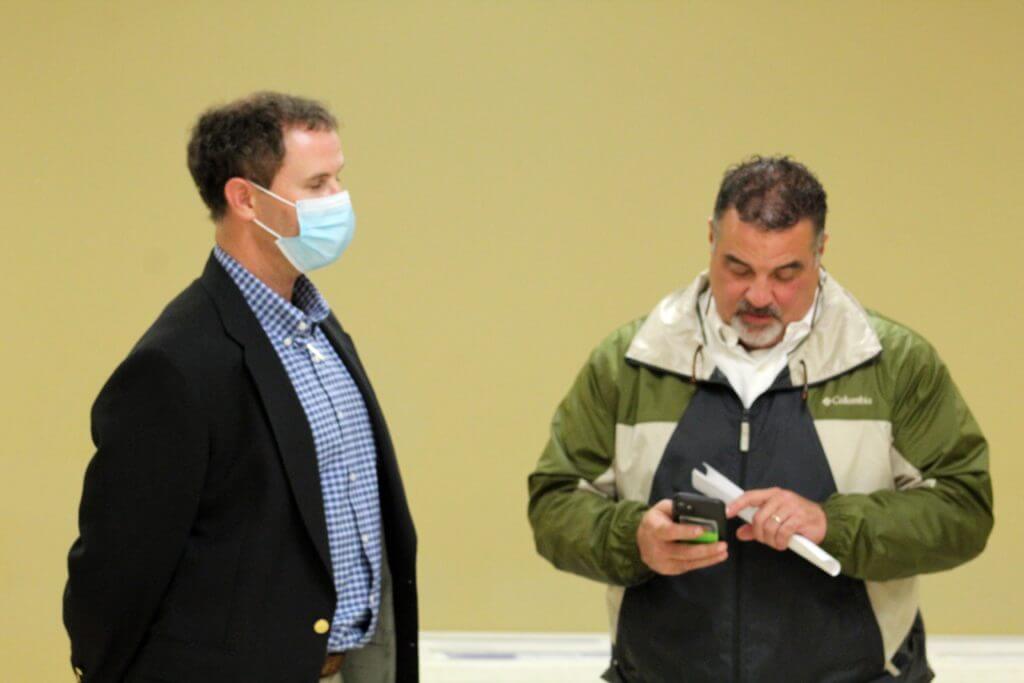 "An eight-court complex there would allow you to either begin to host and get into the system of hosting tournaments or even partner with other existing tournaments and complexing in your region, like in Southaven, Oxford, and Senatobia," Bryan said. "The great thing about Kuykendall Park is its proximity to West Commerce Street, the commercial corridor, and the courthouse square."
They said tennis should be a higher priority than baseball because of the other facilities in the region now available.
We felt like at this time, baseball and softball with the competitive nature of Southaven and Senatobia, right now in the early phases, is not a good venture for the city," said D'Aquilla. "For us, tennis presented itself, not only from the standpoint of who we talked to with the Mississippi State Tennis Association, but with the number of folks who participate in tennis, and the number of people that participate regionally for tournaments and tournament-level activities."
To address the need for basketball courts is an idea of building an indoor multi-use facility at Renasant Park. It would be a 30,000 square-foot building that would have two indoor courts, concessions, restrooms, offices, and meeting space.
"A facility like that would need its own director and other staff members for maintenance and programming," Bryan noted. "It would accomodate more multi-use space and your court sports. It would also host esports tournaments, archery tournaments, cheer, dance, training events."
Bryan said these are events that should be a high priority because of the economic impact that is already occurring in the Memphis area.
They also said the city should consider adding five-to-nine more employees in the parks department to operate facilities, saying administrators are doing hands-on functions that take them away from administrating and visioning for the department.
Hernando currently has seven people assigned to its parks department.
"You really need to look at the number of people that are on staff and the number of people you need on staff," said D'Aquilla.
An equestrian center is suggested for the Civic Center area to attract more events of that type to the city. It would include a horse barn with room for 20 horses, a parking area to accommodate parking for recreational vehicles and upgrades for lighting.
Bryan cautioned agreements with those who own the area would need to be made before that could happen.
"Equestrian folks have a long season and they travel almost every weekend of the year," Bryan said.
Baseball, softball and soccer improvements would be a long-term vision that would be for a new sports complex, but not at the current time.
"You are where you need to be as far as the population right now," Bryan said. "As you make these improvements, economic impacts and investments to your parks and rec, and as your tax base grows, a new sports complex should be considered."
D'Aquilla said selling a sports improvement plan should involve demonstrating a substantial need, educating the city of the benefits, including community leaders, not limited to political leaders, and show the need is an essential one.
The impact of upping the sports game for Hernando would be in millions of dollars and added jobs in the city.
"At the end of the day, the goal is to bring in people, have them in your hotels and restaurants, and keep them for a weekend," D-Aquilla said. "Better yet, have them come, participate, and then 3-6 weeks later, bring your family and enjoy the community because you had such a great time when you were here."
Hernando Mayor Tom Ferguson a funding vehicle like Southaven's Penny for the Parks program on restaurant sales may need to be implemented. He added this is a plan that will need to happen in phases.
"This will have to come in short steps," Ferguson said. "Most likely for something like this we'll have to have a 'Pennies for the Park' and have a good plan to sell to our citizens."
Ferguson added a comprehensive plan will assist Hernando in applying for grants to help pay for the improvements.
"The next step will be to study it," Ferguson said. "We're making corrections now to update it for where we are and we can start applying for grants for where we need to go."
CLICK HERE to read the draft plan that was presented. Residents have until 5 p.m. on Friday, Oct. 23 to make comments on Facebook and Twitter. You may also email Russ Bryan at russ.bryan@neel-schaffer.com.
There are couple of errors in the report that are being corrected, city officials said. One, for instance, listed Hernando's population at 27,000. The figure actually represents the city's retail trade area. The errors are being corrected and revised for the final plan.
(Contact desotocountynews@gmail.com)