Delta Landing development plan approved by Hernando aldermen
Photo: Location of Delta Landing development in Hernando.
Hernando city officials have approved the go-ahead of a Planned Unit Development that will be near the proposed Hernando High School campus and where a new YMCA facility could be located. 
Called Delta Landing, the development would be a combination residential-retail area area that is 251 acres in size on the west side of McIngvale Road and south of Pleasant Hill. It's valued at about $250 million in housing value.
South Cherry Tree Development Inc. is the developer for the Delta Landing and Bob Dalhoff of Dalhoff Thomas Design made the presentation to the Hernando Board of Aldermen at Tuesday night's meeting.
Delta Landing is actually an amendment to what was in 2007 the Brighton Village development that was previously approved. Home site sizes would range from 6,000-12,000 square feet in size, have some mixed-use buildings with lofts and ground-floor retail, and also have other types of buildings. Green space amounting to 20 percent of the gross residential area is in the plan with potential connections to the DeSoto County/Hernando Greenway Area along Hurricane Creek and other amenities would be included.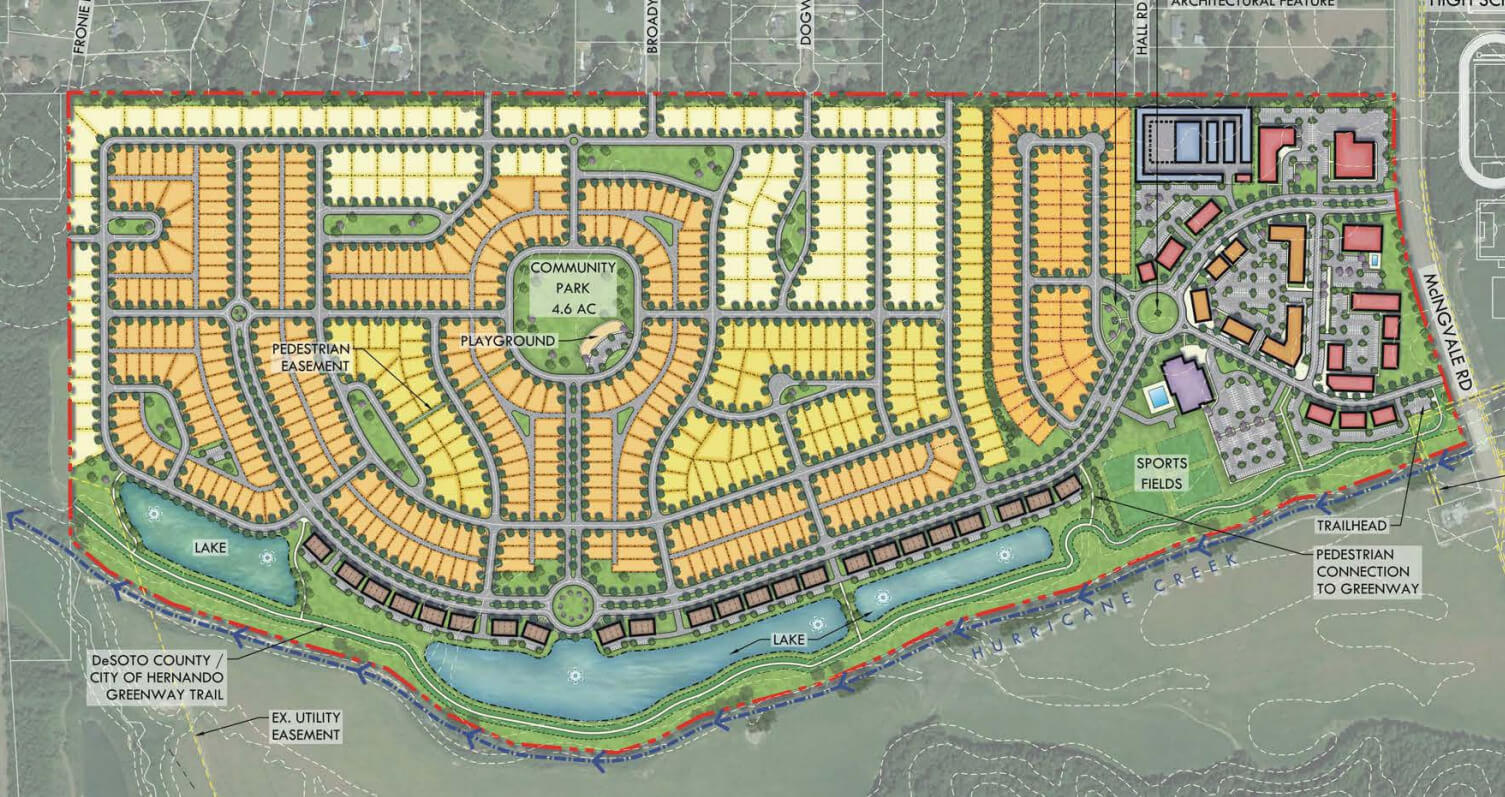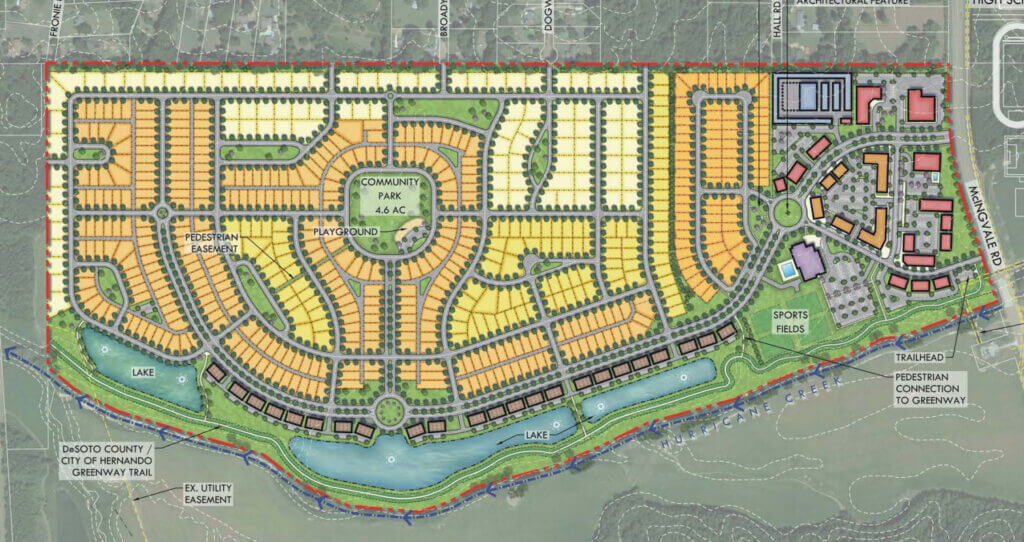 "The vehicular and pedestrian circulation system provide access to open space, parks, lakes, village town center, the proposed YMCA campus, and the future DeSoto County/Hernando greenway system," Dalhoff wrote in his presentation to the Hernando Planning Commission.
The plan did have opposition to it and since the city's Planning Commission had voted against it, the proposal required a supermajority of the Board of Aldermen to move forward, which it got on a unanimous vote.
Some of the concerns centered on the substandard condition and use of the existing roads to the north of the development, its location adjacent to the Bethlehem Cemetery, potential negative environmental impact, housing density, possible purchase of units by residential rental companies for rental property and requirements under the PUD.