Friday's DeSoto County football results
Southaven 19, Olive Branch 14: Southaven defeated Olive Branch for the first time since 2016 in the annual "Backyard Brawl." It was also just the 16th time overall for the Chargers to prevail in their annual rivalry battle, in which the Conquistadors lead the series by a 30-16-1 margin.
Southaven quarterback Jordan Hibbler ran for a touchdown and threw for two more in the contest. Hibbler's two-yard toss to Calvin Williams with 3:21 remaining in the third quarter would be the difference in the contest.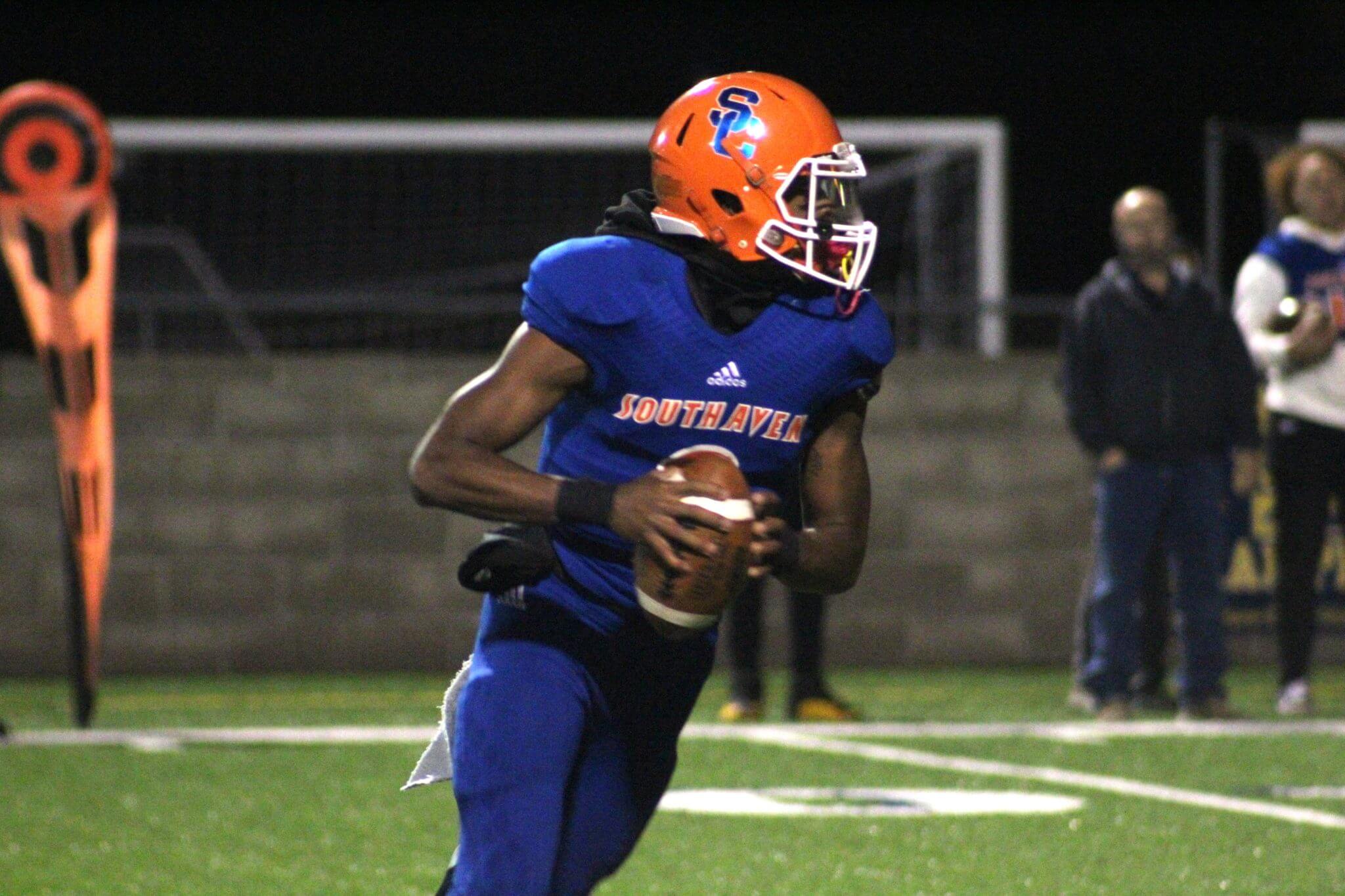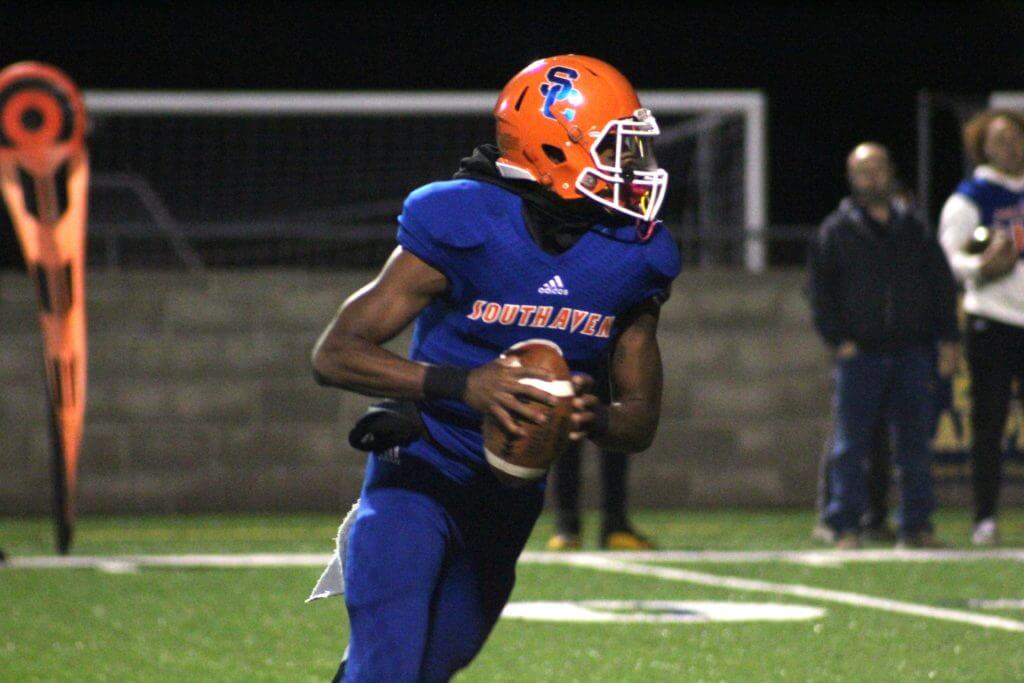 Ty Walton and Khamron Ford each scored short yardage running touchdowns for the Quistors.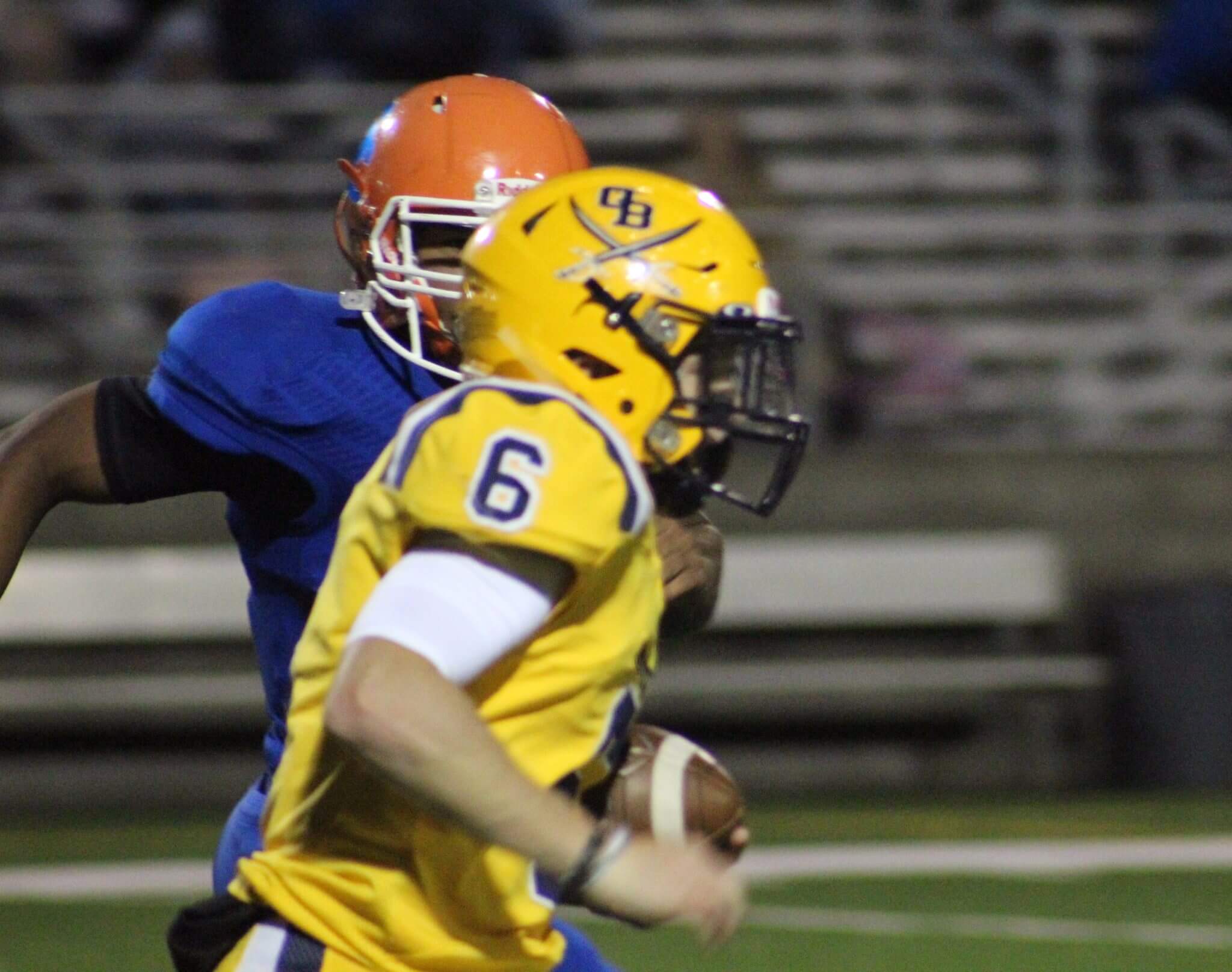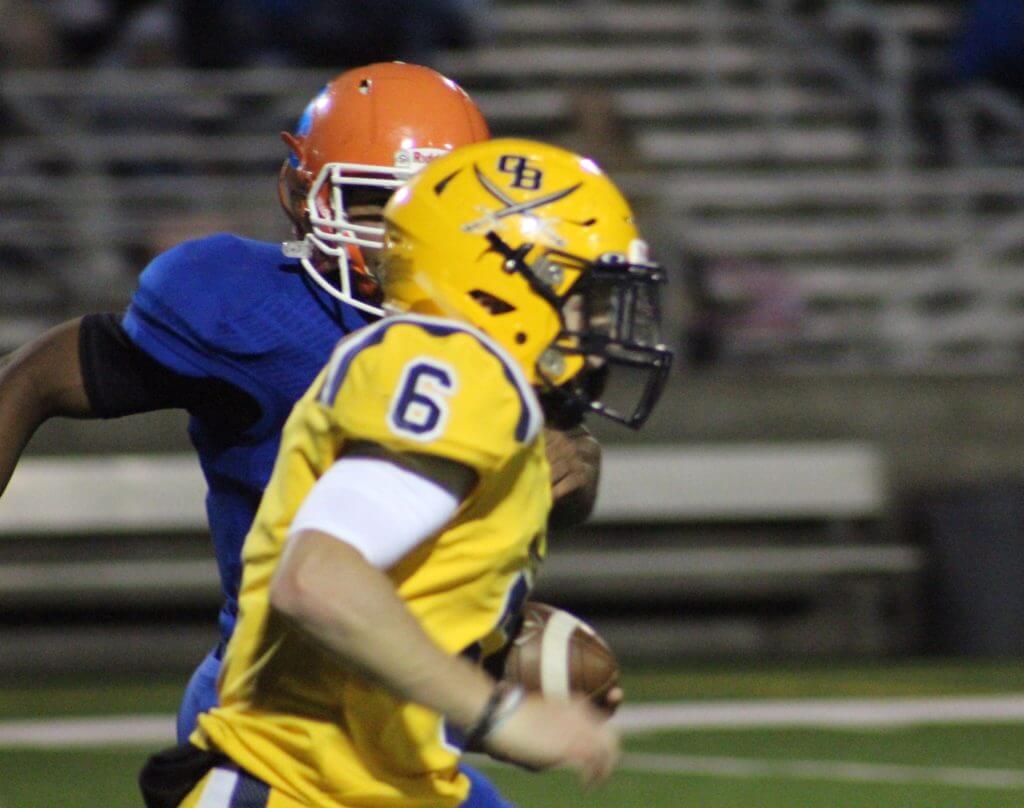 You'll find more photos from tonight's Southaven-Olive Branch football game on the DeSoto County Sports Facebook page.
Lake Cormorant 28, Columbus 0: Gators improve to 3-1 in the division and 5-1 for the year with the shutout victory. Gator quarterback Telvin Amos ran for two touchdowns and threw for another score.
Oxford 50, Horn Lake 27: Oxford held a 43-0 lead at halftime. Eagles were led by two long touchdown passes from Trinton Conder to Janorris Hopson, one of 70 yards and another of 80 yards despite the lopsided result. Horn Lake also recovered a fumble in the end zone for a score and Martavis Blackmon scored from 30 yards out as the game ended.
Tupelo 30, Lewisburg 14: The Patriots (2-5/0-4) got late scoring touchdowns from Blake Speed and Jason Hoffman after the Golden Wave had built a 30-0 lead.
Center Hill 32, New Hope (Columbus) 14
Northpoint Christian at Lausanne Collegiate (Memphis): Lausanne forged a 48-0 lead before Hudson Brown threw an 80-yard scoring strike to Christian Gilliland with just under 11 minutes left in the game for the Trojans' only points on the night.
Pillow Academy 42, Magnolia Heights 12
DeSoto Central at Hernando (DeSoto Central forfeit, COVID-19)