Heart Score checks your heart health risks
In observance of February being American Heart Month, Baptist Memorial Hospital-DeSoto is promoting a screening the Baptist Memorial Health Care system has used for a number of years that can give patients a heads up about possible heart disease problems before symptoms begin. 
Baptist Medical Group's Dr. Arie Szatkowski says the HeartScore screenings provide a number of advantages for the patient. Szatkowski added it's a very quick and safe test to take.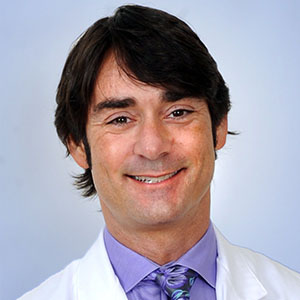 "There's no injections, there's no dye," Szatkowski said. "It takes about three seconds and you have to hold your breath twice for about five seconds and that's it. You don't have to go completely into the tube. It's not anything that encloses you."
Although not covered by insurance, the $99 charge is inexpensive for what it offers. No needles are used, patients don't have to fast ahead of the CT scan, and you won't have to run on a treadmill. The entire scan takes only 10 minutes to complete.
According to Szatkowski, there is a correlation between the amount of calcium in the coronary arteries and the likelihood of a future heart attack. Those who smoke, have diabetes, high cholesterol, high blood pressure, and/or have a family history of coronary artery disease, could be at risk.
"Our best mode of treatment is prevention," Szatkowski said. "Ideally, we'd love to prevent them from having any problems. That's where this HeartScore coronary calcium test comes in."
Officials say heart disease can be slowed, stabilized, and in some cases reversed, when a heart scan is done with the early detection of calcium in the coronary arteries.
Results are sent to each patient's physician for review.
HeartScore has been used at Baptist facilities since as early as 2003 at its Memphis and Collierville facilities and is now available at Memphis Area, Mississippi Regional, and Tennessee Regional Baptist Health locations.
A physician's referral may be required. It is not covered by insurance because most major health insurers consider this test as preventive and therefore a non-covered service. However, some plans are beginning to cover it.  For more information or to schedule an appointment, call Baptist-DeSoto at 662-772-3144.