Healing Hearts continues its battle against abuse
You're seeing them all over DeSoto County, and likely elsewhere. Pinwheel gardens have started to pop up near intersections and street corners. 
Along with the color and visual joy of the pinwheels, there is a sobering yet hopeful message. 
That's because, in many cases, you will also see a sign that announces that 757 child abuse victims were served in the past year by the Healing Hearts Child Advocacy Center (CAC), the social services organization that serves DeSoto and Tate counties.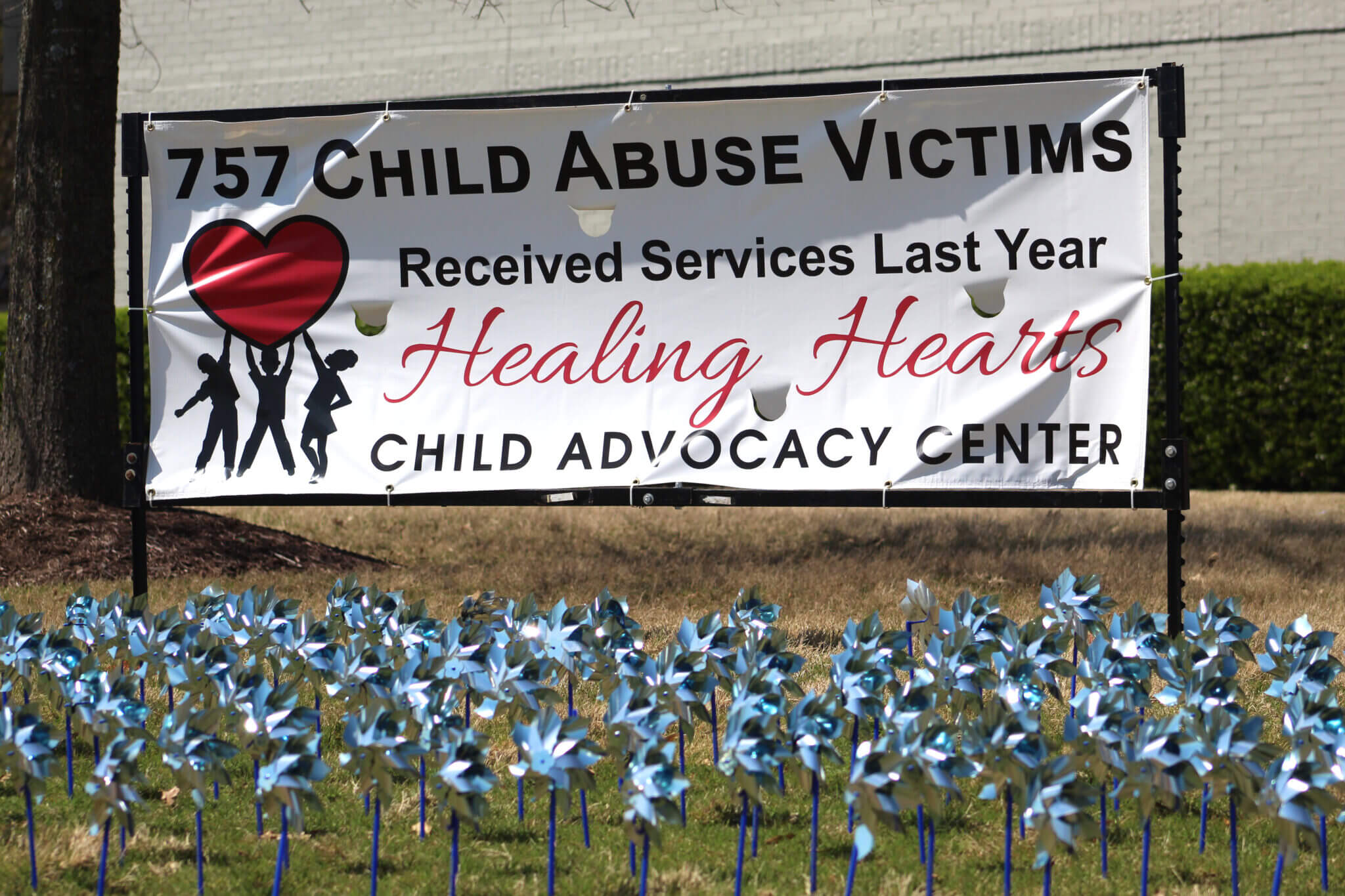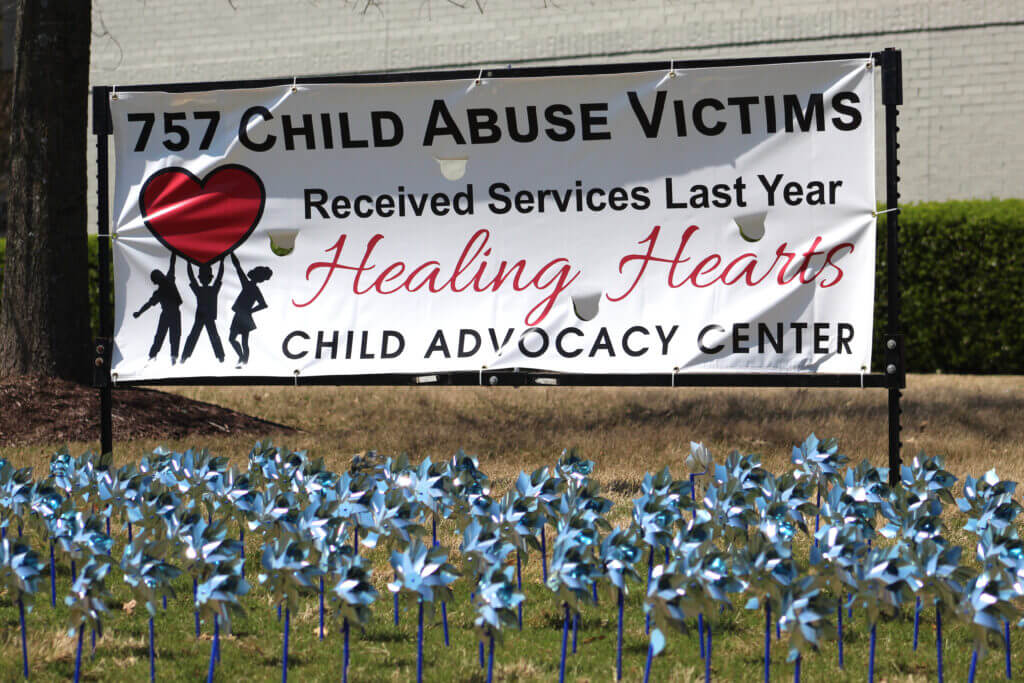 It is sobering that so many youngsters have been victimized by adults, even adults they know, trust, and love, and are abused physically and mentally.
It is hopeful in that the abuse of the children was discovered, the child and the family were, or are being, helped, and the legal system has likely intervened in the case.
The number is a significant increase from four years ago, when 336 children needed the help of Healing Hearts. More children are in need of services, but more children are being helped.
April is Child Abuse Prevention Month, and Healing Hearts CAC Executive Director Sally Williams says the pinwheels provide a visual means of awareness to the public.
"We want them to see the pinwheel gardens and we want them to remember that all of these reflect children who have been affected by child abuse," Williams said.
Healing Hearts CAC began with just two employees in 2013 serving DeSoto County. Tate County was added as a service area two years later as Healing Hearts became a nationally-accredited Child Advocacy Center.
In 2019, the center grew to 15 employees and serviced 609 child abuse cases. The Community Foundation of Northwest Mississippi named Healing Hearts its "Nonprofit of the Year."
The 757 victims that the pinwheels represent are just a small reflection of what Healing Hearts has done, Williams said.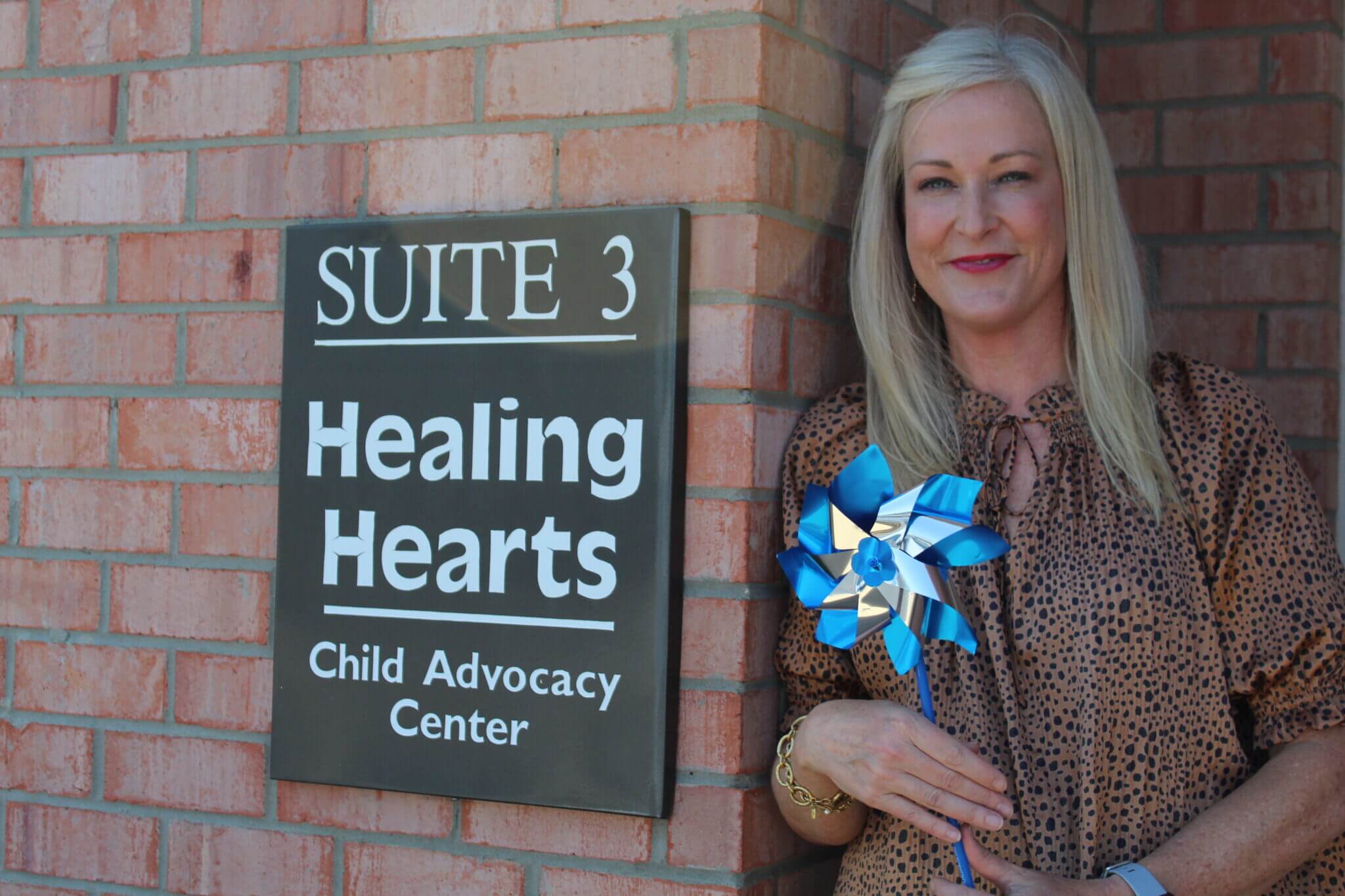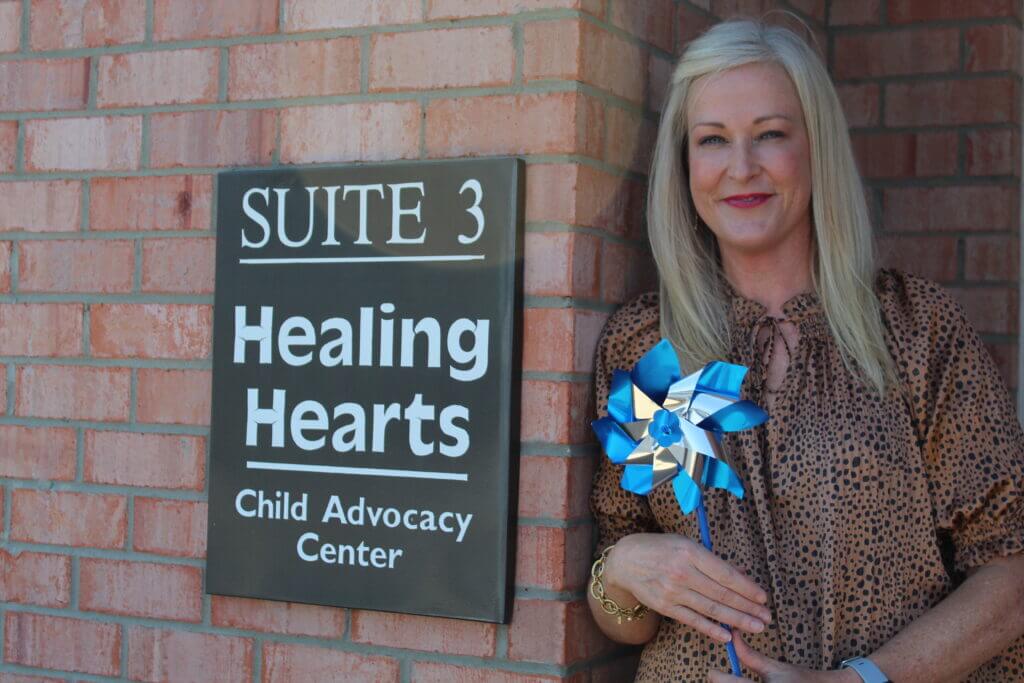 "We had over 600 mental health sessions that were offered and we have over 8,500 family advocate services that were given to clients and their families," Williams pointed out. "We can't do that without the awareness, the support, the backing of our friends, families and community members. It takes a whole community, it takes a whole county, it takes a whole state to make sure we're doing the job to protect these children."
Much of the work done comes after referrals from people who believe child abuse may be occurring. Williams reminds that all Mississippians are mandatory reporters of child abuse and evidence is not needed, suspicion that abuse is happening is all that is needed.
"Even if you suspect something you can report it," Williams said. "You don't have to have proof."
Support and assistance to child abuse victims and families will come in many forms.
"We work with partners in the community, such as child protection services, law enforcement, medical providers, and mental health providers," WIlliams explained. "We do forensic interviews, we offer family advocacy, and we have two community closets in DeSoto County and Tate County, where we can help families with anything from Medicare and Medicaid help, gas money, referrals to medical or mental health services."
Williams added that a multidisciplinary team works on the legal side of child abuse.
"We work with prosecuting attorneys and the District Attorney's Office in both Tate and DeSoto County," she said. "Without that whole team and without us working together, so many cases would go without justice. We want to promote healing and justice for all child victims of abuse and their families."
Reports of child abuse dropped during the early part of the coronavirus pandemic, but Williams said that doesn't mean children were not being hurt. Isolation developing from people being told to stay home kept suspected abuse from being seen outside the home. Those numbers quickly rose as restrictions began to be loosened.
"We know that many children, when they were not allowed to school or when things were shut down and they were stuck at home with perpetrators, they may have not been in the eye of an administrator or a teacher who could see changes in their attitude," WIlliams said. "When children started going back to school and churches started opening up, then we saw those reports started to go back up because they were no longer there with a perpetrator or someone who was there telling them not to say anything."
Child Advocacy Centers in Mississippi have been in existence for 20 years and have dealt in serving more than 44,000 children during that two-decade period.
But, what about the pinwheels? And why are pinwheels blue in color? Williams said the pinwheels represent the joy children should have in their growing years, not fear of abuse.
"To me, the pinwheel means that life keeps going and that playfulness needs to keep going and a child needs to heal from whatever trauma has happened to them," Williams said. "It's a reminder to us that children are meant to be playful, children shouldn't have to deal with adult problems or be put in situations that they never asked for."
She adds that the pinwheel is a national symbol for child abuse prevention and blue is the recognized color for Prevention Month. It has come to serve as a physical reminder of the great childhoods desired for all children. And as a symbol, the cyclical nature of the pinwheel calls to mind the positive cycles of love and support for children and their families.
The national organization Prevent Child Abuse America introduced Pinwheels for Prevention as a national campaign in 2008. 
Williams wouldn't mind putting out fewer pinwheels next year, if only to show that the battle against child abuse in this part of Mississippi is being won.