Litter battle continues in DeSoto County
Laughter shows supervisors latest photos of litter problems on county roads.
Photo: Litter found along DeSoto County roadways remains a continual problem. (Courtesy photo)
DeSoto County continues to struggle with litter, as County Director of Environmental Services/Parks and Greenways Ray Laughter showed Supervisors during Tuesday's regular meeting.
Laughter showed Supervisors photographic evidence of what his department is finding along county roads recently. Some of the photos are shown here.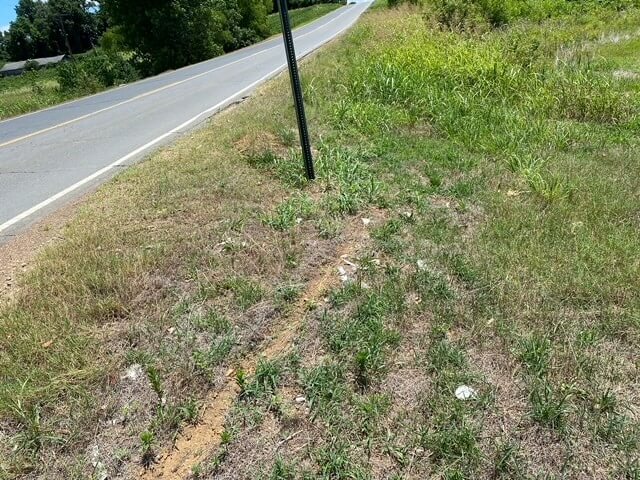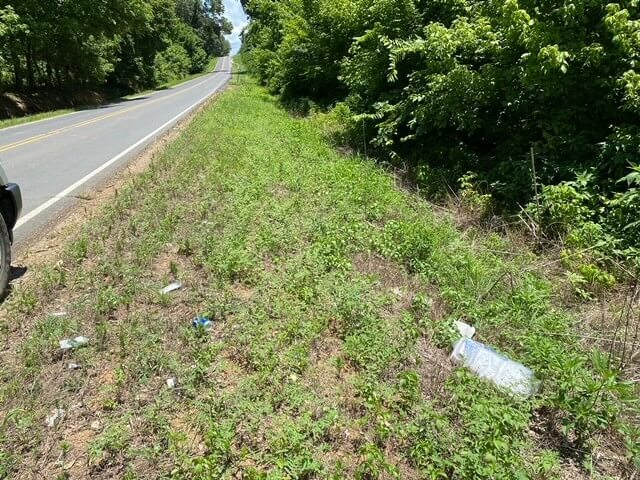 The county has made a concerted effort to fight against littering in recent years. A combination of county and city officials in 2015 formed Keep DeSoto County Beautiful with a 10-member board to promote clean-up efforts. A cleaner landscape helps promote better property values, deters crime and invites economic development. But Laughter said citizen involvement is sometimes difficult to get.  
However, he said the fight will continue.
"It's a battle that we fight every day but it's a battle that we will continue to fight," Laughter said.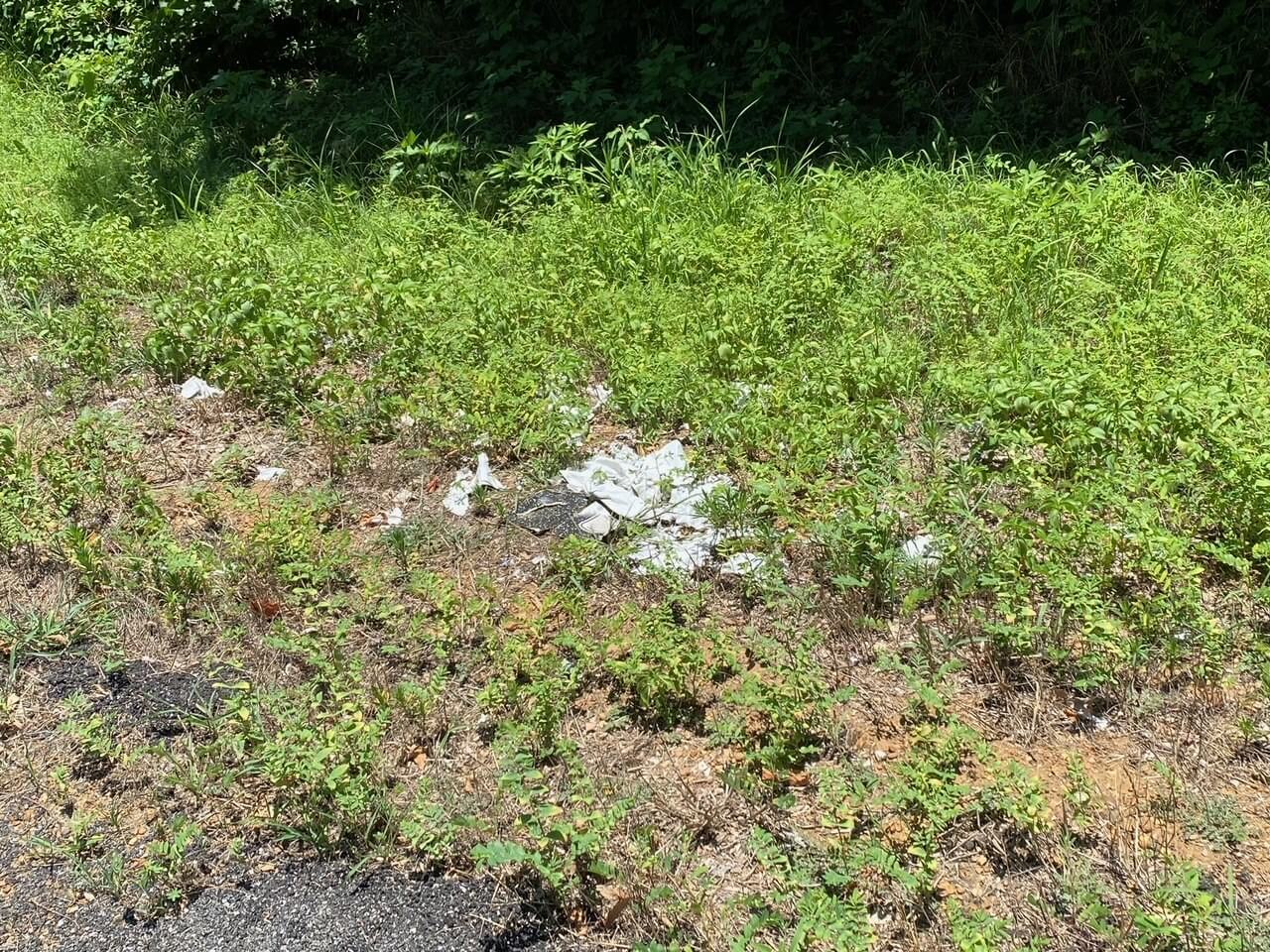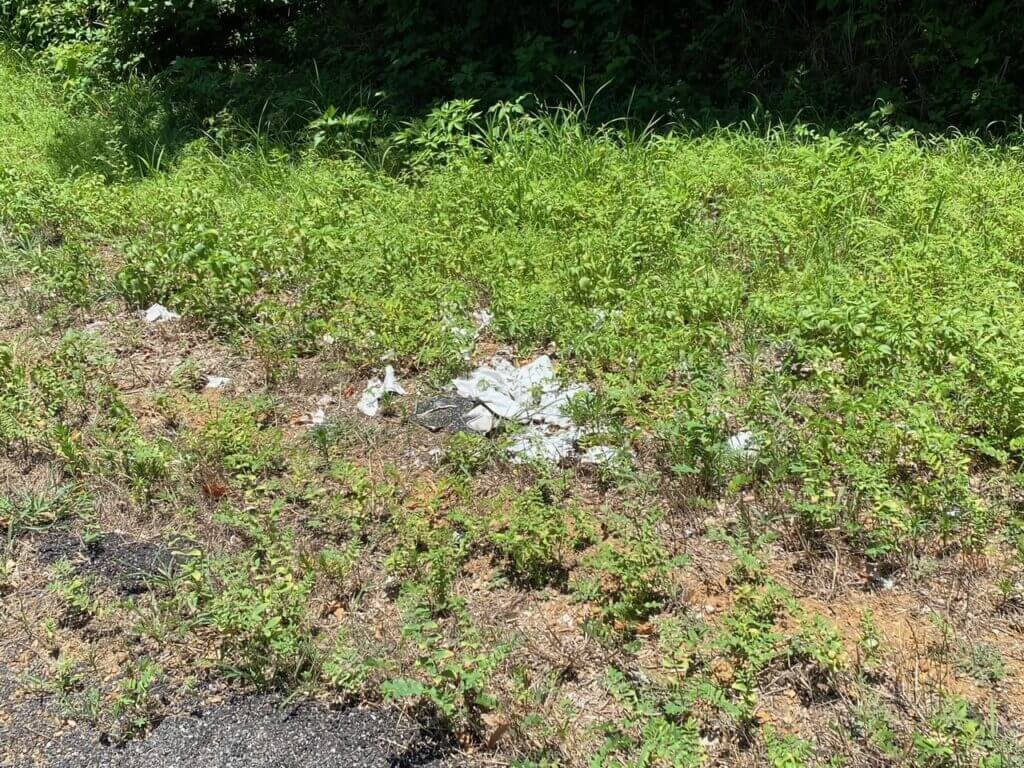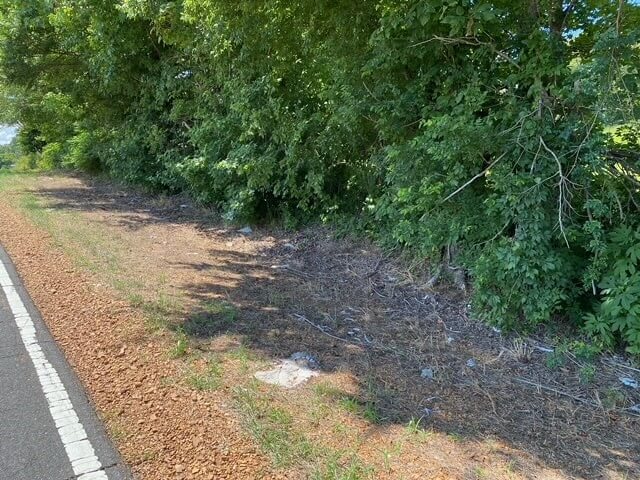 Much of the issue right now concerns construction sites and trucks leaving those sites. Laughter calls it part of the "growing pains" of living in a growing county.
"A lot of it is coming off of construction sites and a lot of it is from trucks leaving construction sites, but a lot of it is also from litterbugs," Laughter explained. "We're going to encourage all of our citizens to bag their garbage and we want to work with all of the trucking companies and try to make sure they cover their loads."
Trucks are sometimes not covered and sometimes they may be covered but litter still blows through from underneath the tarp. Laughter said the truck drivers can be cited if law enforcement takes notice and chooses to write a ticket.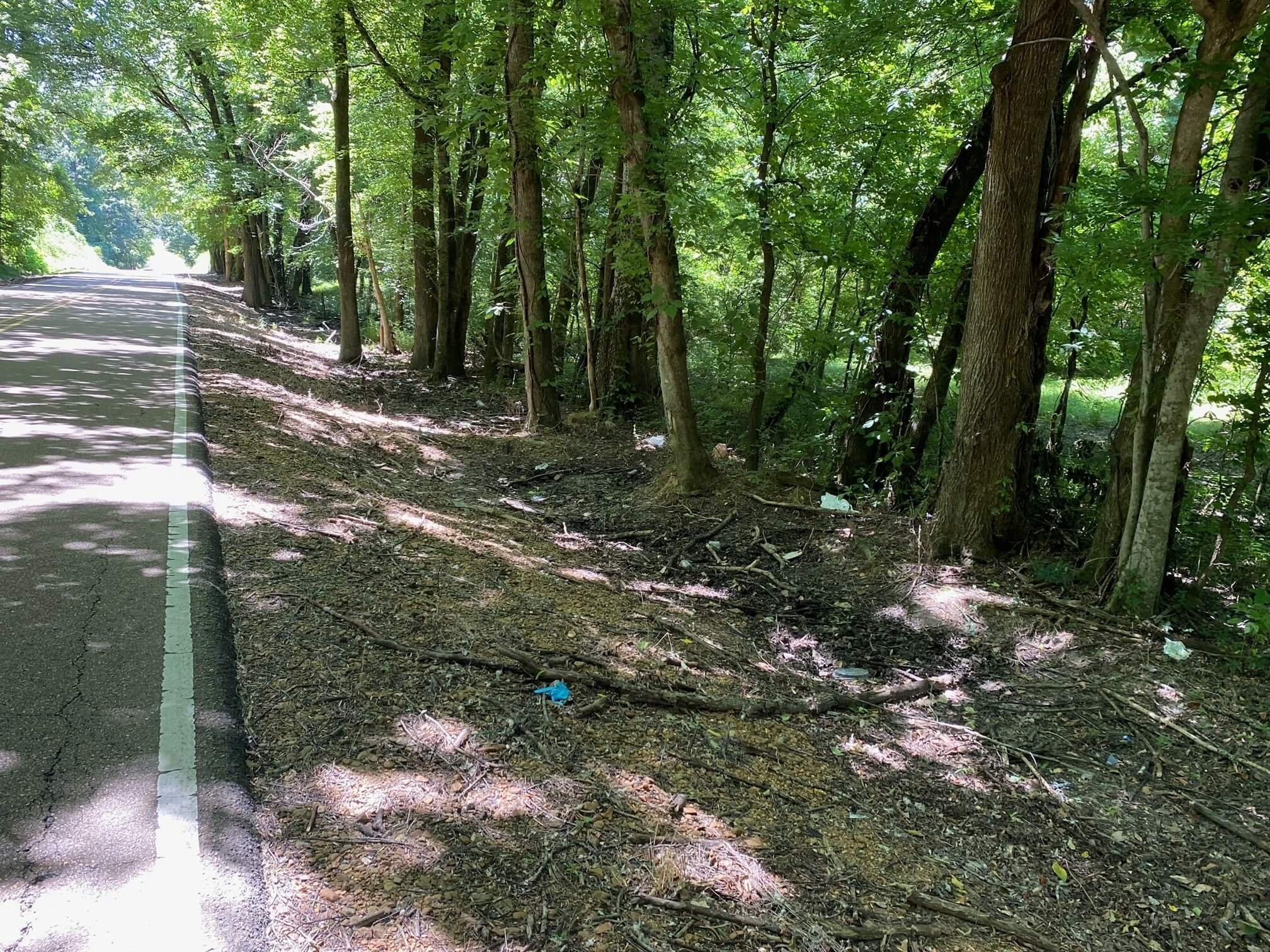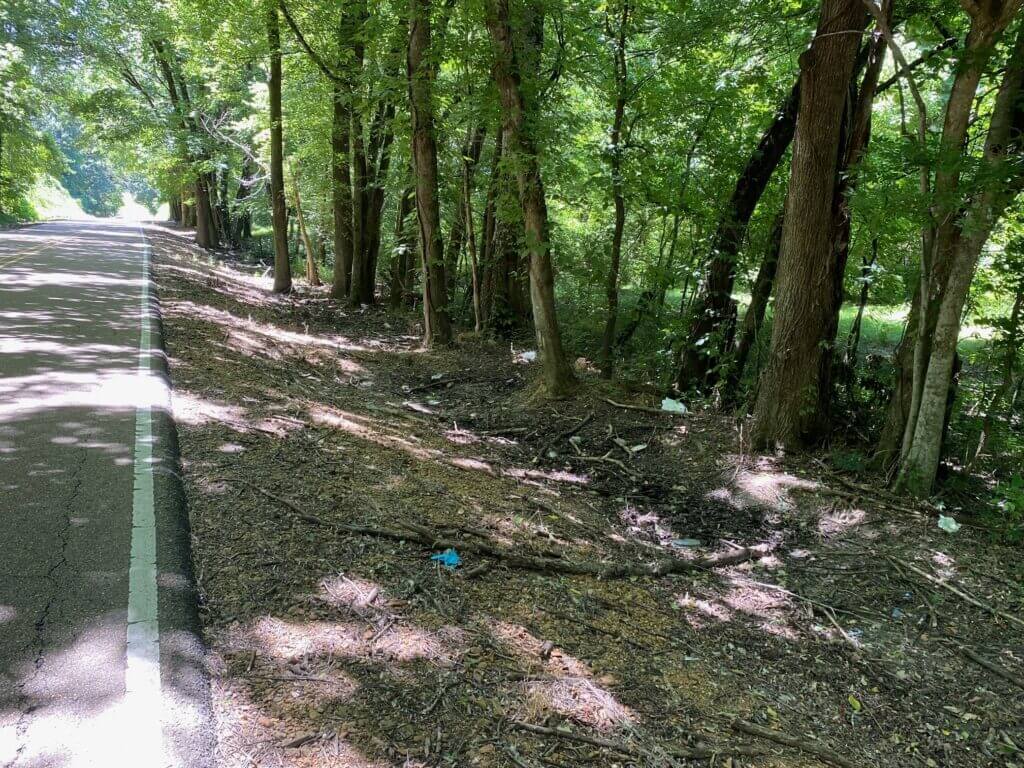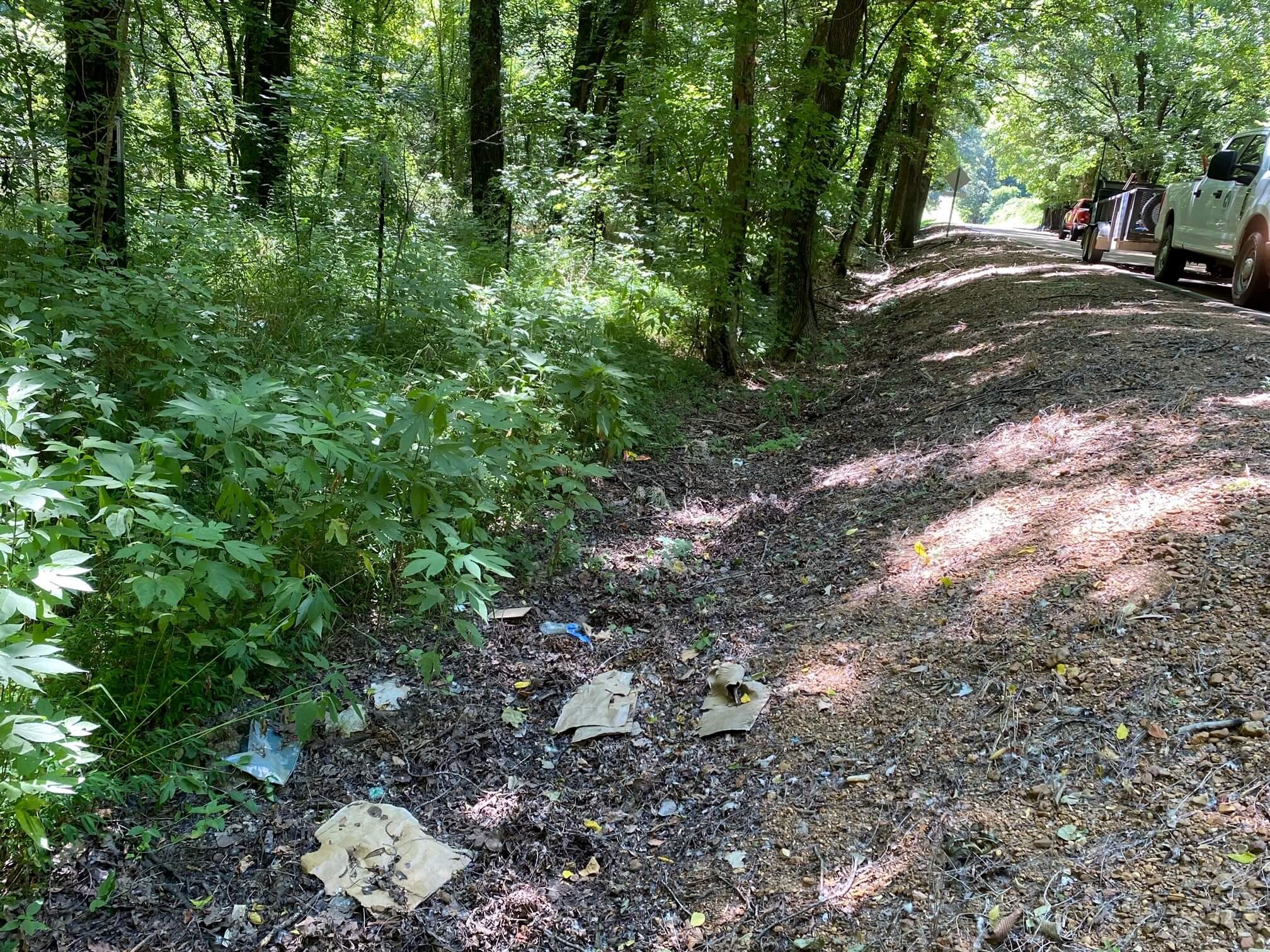 "We're going to talk to the Sheriff's Department and police forces just to tell them that if they see a truck that's out working to make sure their trucks are covered because they can write tickets on that," said Laughter. "That's their decision if they want to do that."
He said you'll find trusty labor out and county crews every day working to pick up trash off the roadways.
"We pick up different roads in different parts of the county every day during the week," Laughter explained. "Some weeks it's heavy on the east side and some weeks it's heavy on the west side. You just never know."
But the Environmental Services Director hopes residents will remember to not litter and help the county stay neat and clean for everyone's benefit.
It's something the Board (of Supervisors) has invested in," Laughter said. "We do all that we can to keep up."