From the Legislature: State Sen. Michael McLendon
NOTE: Our state lawmakers are invited to submit articles for publication on DeSoto County News. Content will not be edited, although we reserve the right for minor adjustments to meet with AP Style, spelling and punctuation corrections. This submission is provided by state Sen. Michael McLendon and we thank him for this report back to his district.
The passage of Senate Bill 2064 would allow district attorneys to hire part-time assistant DAs to help clear or manage caseloads. To maintain the court's integrity, the assistants could not maintain a private practice while employed in that capacity. Further work on the bill might allow them to have practices outside of the county in which they work as prosecutors. County boards of supervisors would have to approve the expense.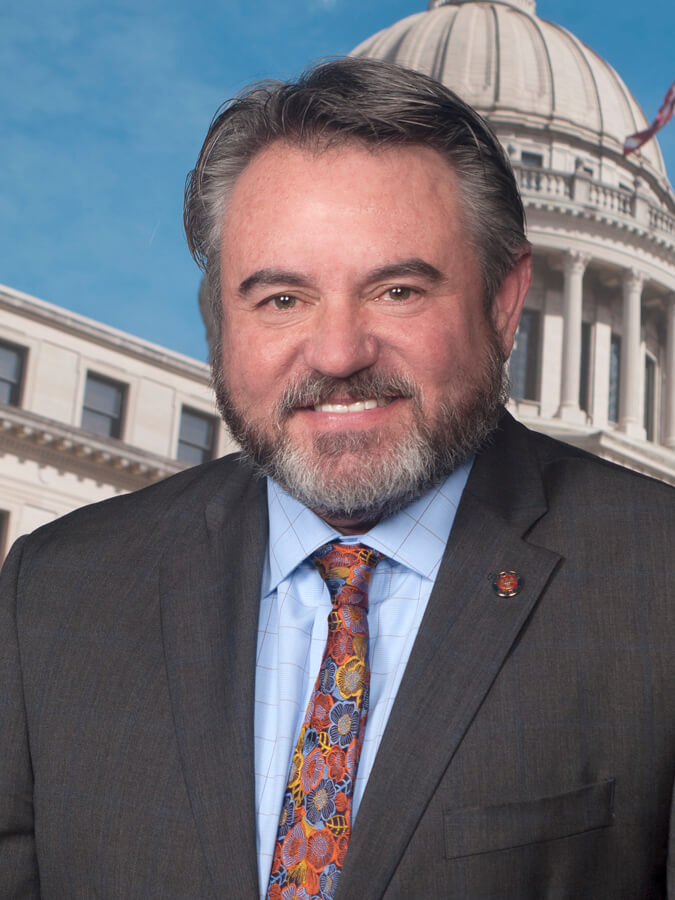 Senate Bill 2887 would allow school districts to purchase electric buses if their finances allow it. Some districts have access to federal funds that could make purchases possible.
Senate Bill 2416 would allow the transfer to another school district the personal leave time accumulated by teachers.
Senate Bill 2423 would require the Mississippi Department of Education to issue a teacher license within 21 days of receiving their application.
Senate Bill 2273 would allow employers of parolees to communicate with Department of Corrections officials about their progress and work history. The employer could submit a time sheet for the ex-offender in lieu of them meeting parole officers.
Senate Bill 2587 would prevent moving violation tickets of commercial driver's license holders from being placed on their commercial driving record if they received the violation while operating a passenger vehicle.
Other bills passed included:
Senate Bill 2223 would authorize the sale of 2021 Mississippi State University National Baseball Championship tags.
Senate Bill 2769 would exempt from ad valorem tax, property owned by a university foundation.
Senate Bill 2159, Mississippi Flexible Tax Incentive Act, which died in committee in 2021, would seek to create jobs by giving a credit against state tax liabilities.
Senate Bill 2719 would allow boards of supervisors to receive salary increases on a graduating scale based on the county's assessed valuation.
Senate Bill 2074 would designate segments of I-22 in Lee County as "Korean War Veterans Highway and "Vietnam Veterans Way."
Senate Bill 2075 would designate Exit 90 on Interstate 22 in Lee County as the "Sheriff Harold Ray Presley Memorial Intersection."
Senate Bill 2245 would lower from 21, to 18, the age for which a person convicted of voyeurism, could be given a 10-year prison sentence.
Senate Bill 2235 would revise elements of the criminal charge of terroristic threats to aid prosecutors.
Senate Bill 2081 would amend current law to allow "the Governor, the State Auditor, the Senate or the House of Representatives," to file a complaint with the attorney general to have removed from office appointed state officers who are guilty of willful neglect.
Senate Bill 2817 would allow the Department of Corrections to provide hospice services or contract out the services for inmates. It would allow the use of department personnel or inmate labor to perform hospice care tasks without a state license.
Senate Bill 2033 would extend up to 12 months the postpartum coverage of Medicaid recipients.
Senate Bill 2505 would allow hunting and fishing licenses to include organ donor registration.
Senate Bill 2495 would create the Mississippi Outdoor Stewardship Trust Fund, which would qualify for federal funds that could be used for a wide variety of wildlife and conservation projects.
Senate Bill 2498 would require that mirrors be added to boats used for water skiing or spotters be aboard in addition to wearing personal flotation devices.
Senate Bill 2474 would give municipally owned electric utilities the same power as electric power cooperatives.
Please call if I can help at 601-359-3232 or email me at MMcLendon@senate.ms.gov.