Hustle stopped by Squadron on Superheroes Night
Photo: Tyrell Terry of the Memphis Hustle pulls up for a jump shot in the first half of Friday's game against Birmingham. (Bob Bakken/DeSoto County Sports)
It was Superheroes Night with the Memphis Hustle Friday night at the Landers Center, with kids getting free Superhero Capes and the Hustle wearing themed uniforms that were to be later auctioned off.
Unfortunately, Superman did not come to save the day, as the Birmingham Squadron defeated the Hustle 129-116, dropping Memphis' record in the regular NBA G League season to 3-8 overall, while the New Orleans Pelicans affiliated Squadron won its seventh of 12 games this year.
Seven Birmingham players scored in double figures, led by Jared Harper, a two-way third-year professional who played college basketball at Auburn. Harper ended the night with 23 points. Darius Adams, a 10-year veteran free agent, came off the bench to score 21 and Ra'shad James added 18 for the Squadron.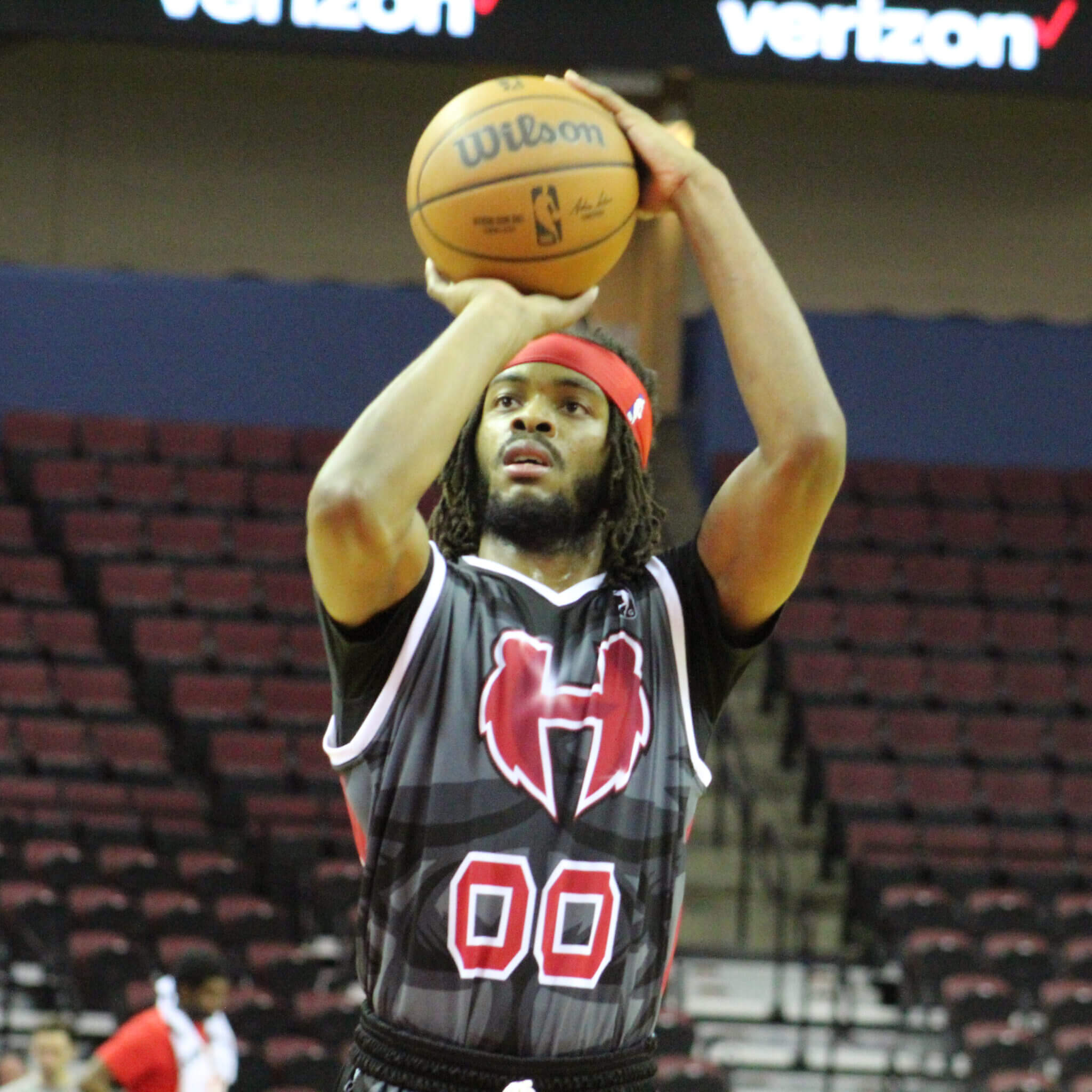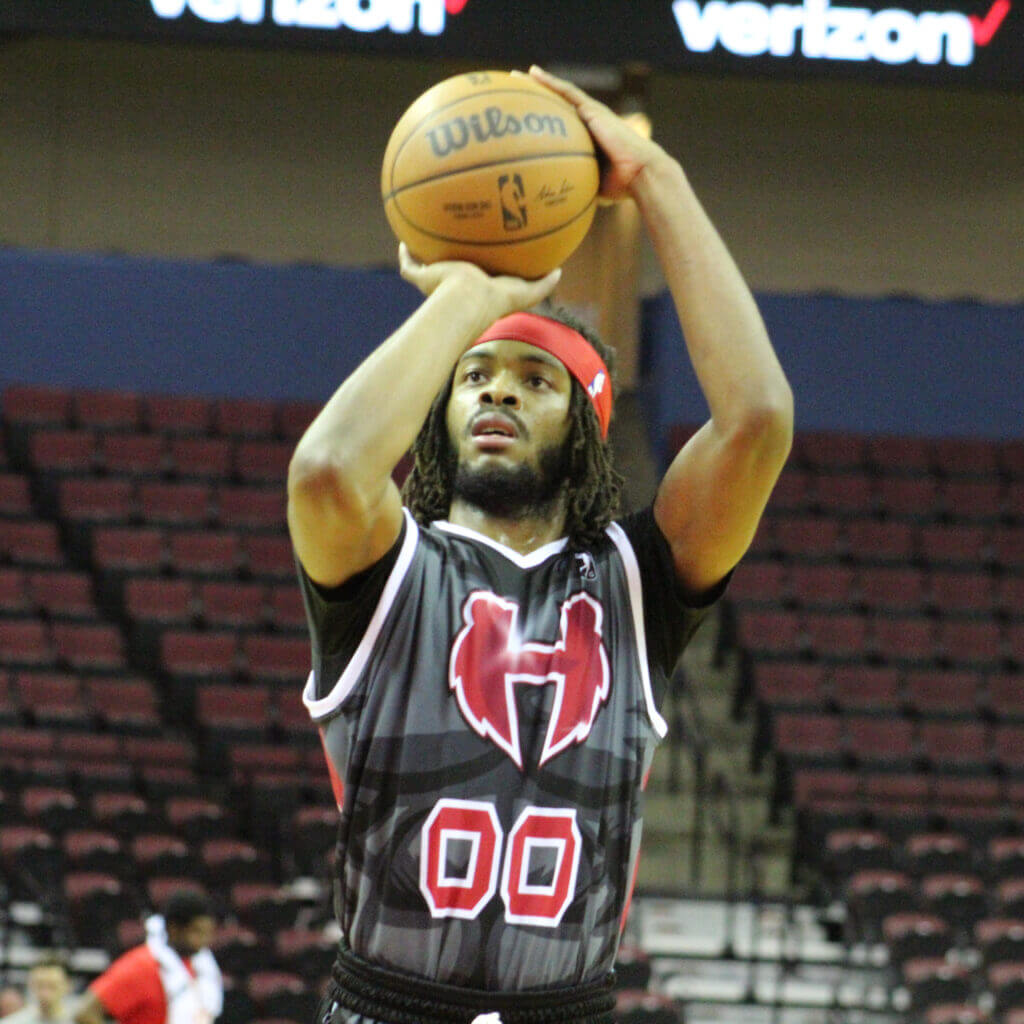 All five Hustle starters found the range for double figures in scoring, led by second-year pro Shaq Buchanan with 27 points and Cameron Young, a second-year player pool acquisition, with 26. Santi Aldama, on assignment from the Memphis Grizzlies, scored 22 points, followed by Reggie Hearn and Tyrell Terry, who each scored 17.
Aldama was the only player with a double-double, snaring 12 rebounds to go with his 22 points.
The teams were knotted at 25-all after one quarter, but the Squadron outscored the Husted 41-33 in the second quarter for a 66-58 lead at intermission.
Birmingham continued to pull away in the third quarter for a 98-84 lead going into the final quarter of play, then nearly held off Memphis point-for-point in the fourth quarter for the win.
At one time in the final 12 minutes, Birmingham held a 21-point lead against the Hustle, which had a four-point lead in the first quarter as the only time Memphis was ahead in the game.  
Memphis continued to play shorthanded, four players held out for some injury issue and Ahmad Caver, who was questionable before the game, was held out and did not play.
Birmingham outshot the Hustle 54.7 percent to 47-6 percent for the contest, and shot 43.2 percent from three-point range. Memphis finished hitting 10 of 29 from beyond the arc for 34.5 percent.
After the game, Memphis hit the trail for its first meeting of the regular season against the Texas Legends Sunday afternoon at 3 p.m. in Frisco, Texas, followed by a return game with Squadron, but in Birmingham, Alabama, on Tuesday night.
The Hustle next play at home on Thursday, Feb. 10, in the Renasant Bank Financial Literacy school day game for kids at the Landers Center, starting at 10:30 a.m.