Field elected to lead state automobile dealers association
Photo: Landers Buick GMC in Southaven, one of the dealerships Jeff Field leads as partner/Chief Operating Officer of the Landers Auto Group. (Bob Bakken/DeSoto County News)
Jeff Field has been elected to serve as Chairman of the Mississippi Automobile  Dealers Association (MADA). Field is a partner and Chief Operating Officer of Landers Auto  Group, a multi-state dealership group operating 14 dealerships. Field and his company employ over 500 people.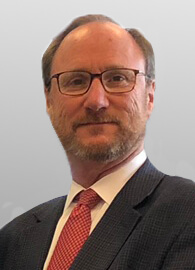 "It is an honor and privilege to be elected to serve as MADA Board Chairman," said Field. "For over 80 years, MADA has worked to promote and protect franchised new-car dealers. The opportunity to serve this great organization is both challenging and humbling.
Field also serves on the Mississippi Economic Council Board of Directors and is a founding member of the Northwest Mississippi Fellowship of Christian Athletes. He was instrumental in securing the Landers Center Naming Rights for the Landers Auto Group.
MADA represents 217 franchise new-car and truck dealers, providing more than 18,073 jobs,  $8.2 billion in sales, and a $552  million payroll, having a significant impact on Mississippi's  economy. 
News Release