Drive-through Job Fair held in Southaven
A second Mississippi Department of Employment Services (MDES) drive-through Job Fair held in DeSoto County took place Wednesday on the Stateline Road campus of Brown Missionary Baptist Church in Southaven. 
MDES has been taking its Job Fairs outdoors during the past several months in response to safety concerns with the coronavirus pandemic.
At the same time, the need for companies to hire more workers remains strong, especially with worker shortages and with the businesses' desire to restart their operations with the challenges the pandemic provided in the past year.
Participating employers were lined up in the parking lot of the church, located at 980 Stateline Road East, where potential employees were able to drive by, fill out applications, ask questions, and potentially have interviews on the spot if the employer desired more contact.
Adam Todd, Director of the Governor's Job Fair Network, said the idea of the outdoor Job Fair started earlier this year with the first one at the Landers Center in Southaven and has been done across the state since then. 
Todd said Wednesday's fair, while open to everyone, had a specific purpose in connection with the Mississippi Department of Corrections.
"This is called a Re-Entry Job Fair and It's really to help fight recidivism and to make sure that individuals that have a prior record can get back into the workforce and know that there are companies wanting, and willing, to make those hires," Todd said. "Employers are all aware that is one of the strong goals for today. They may be some felonies that a business may not be able to hire for but for the most part there are still a lot of job opportunities for someone who may have a prior record."
More than 30 employers took part and as many as 200 potential employees drove through to learn about job openings. 
Todd said companies need a lot of workers right now and the outdoor Job Fair is one way to fill those openings.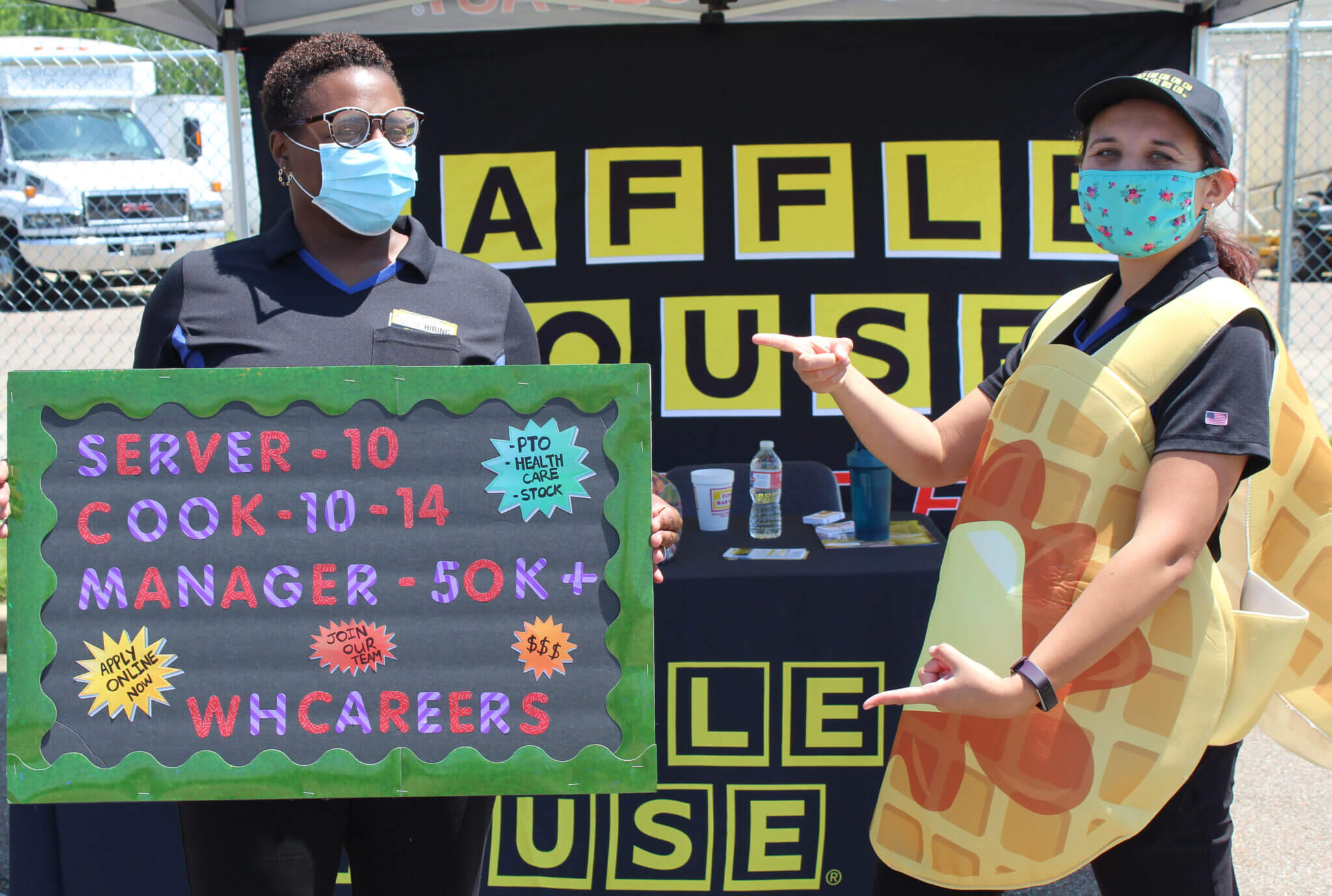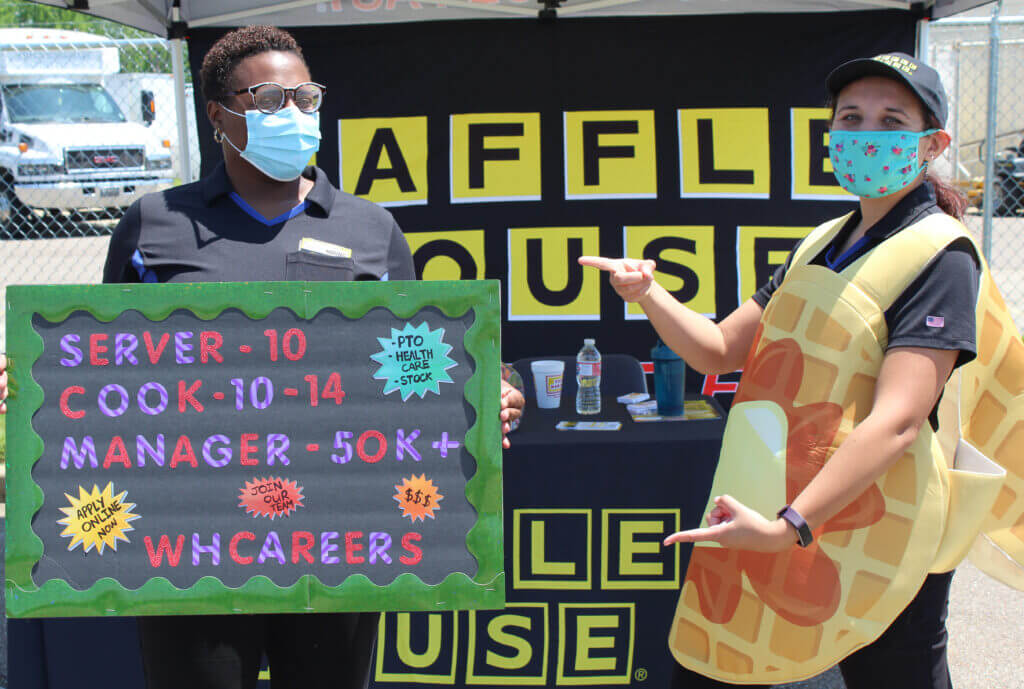 Still, Todd said it hoped that Job Fairs may someday return to inside venues.
"As we are able to get the COVID pandemic a little more under control, we will then at that point reevaluate to see if we can go back indoors and do inside events," said Todd.
Among those taking part in Wednesday's Job Fair was the Dr. Benjamin Hooks Job Corps Center in Memphis. 
Melvin Hardin, purchasing agent for the center, said they were hoping to fill a number of positions.
"We are looking for individuals seeking employment in various positions that we have open right now, anywhere from security officers, to counselors, to property managers," Hardin said. "It's an ongoing situation. We are getting out to different job fairs and publishing things online, trying to fill the positions that we have available."
Hardin said the drive-through Job Fair idea was unique, but efficient.
"It's my first time seeing something like this but I'm enjoying it," he said. "It's pretty good."
Photo: Crystal Gregory of A&B Distributing speaks to a drive-through job seeker about openings the distributor has available during the Job Fair event in Southaven. (Bob Bakken/DeSoto County News)