Job seekers, employers connect at Southaven job fair
Photo: An active turnout was seen for Thursday's Mississippi Governor's Job Network job fair at Brown Missionary Baptist Church in Southaven. (Bob Bakken/DeSoto County News)
Depending on what number you look at, there's a lot of Mississippi workers out there working. But there's still a definite segment of job seekers out there and there are certainly many employers looking for help. All you have to do is look at all of the "Now Hiring" signs you see from business to business, in DeSoto County and elsewhere.
In order to get employers and job seekers together for a match made in the business world, the Governor's Job Fair Network goes statewide to hold job fairs such as the one held Thursday at the Brown Missionary Baptist Church campus on Stateline Road in Southaven.
"We had 45 employers here," said Adam Todd with the Governor's Job Fair Network. "We could have fit many, many more if we had the space. We had to cap it at 45 businesses."
Todd also said that, with about an hour to go in Thursday's event, about 200 job seekers had registered and were checking out the career possibilities. He said that was making for a very successful event.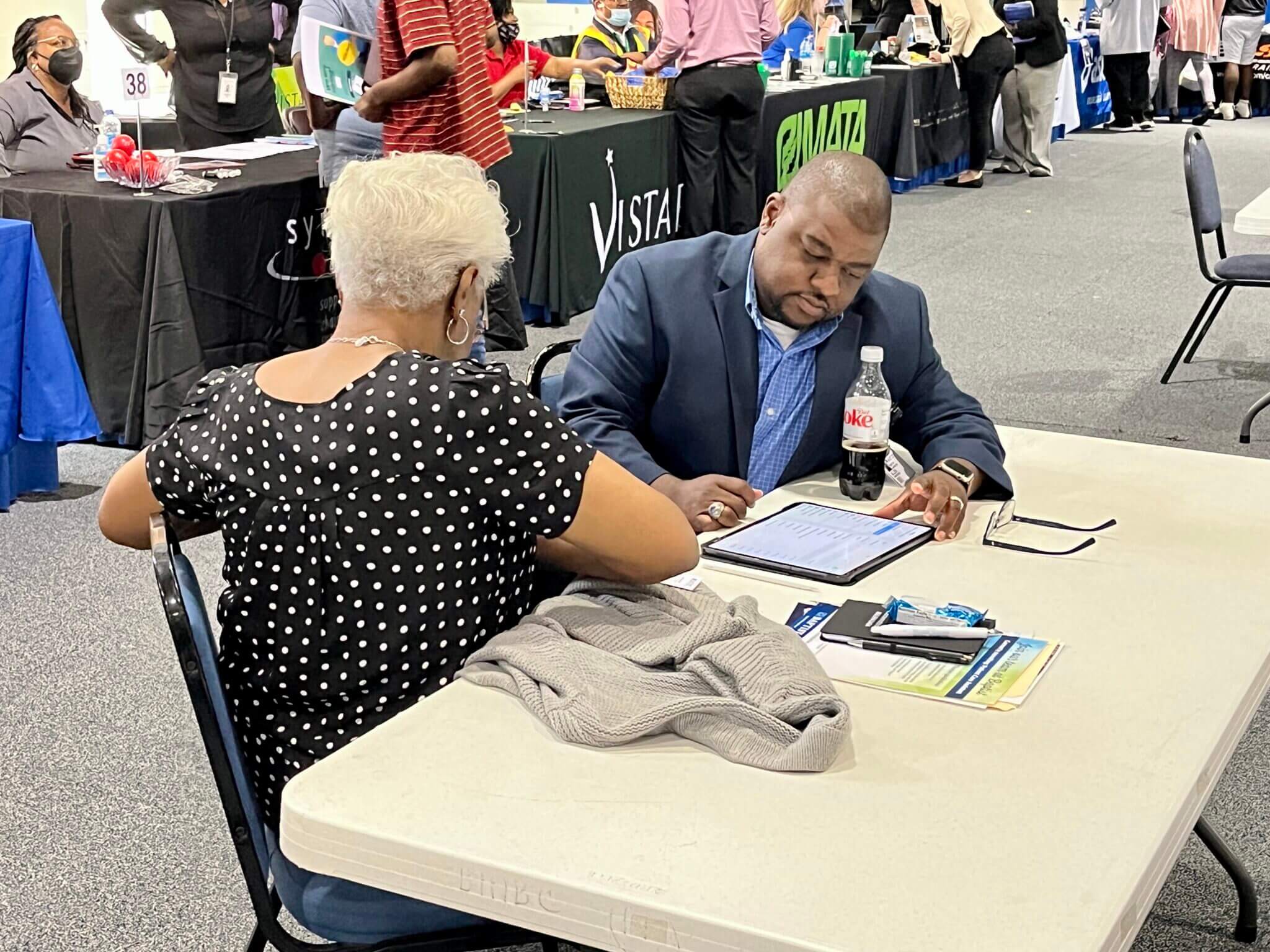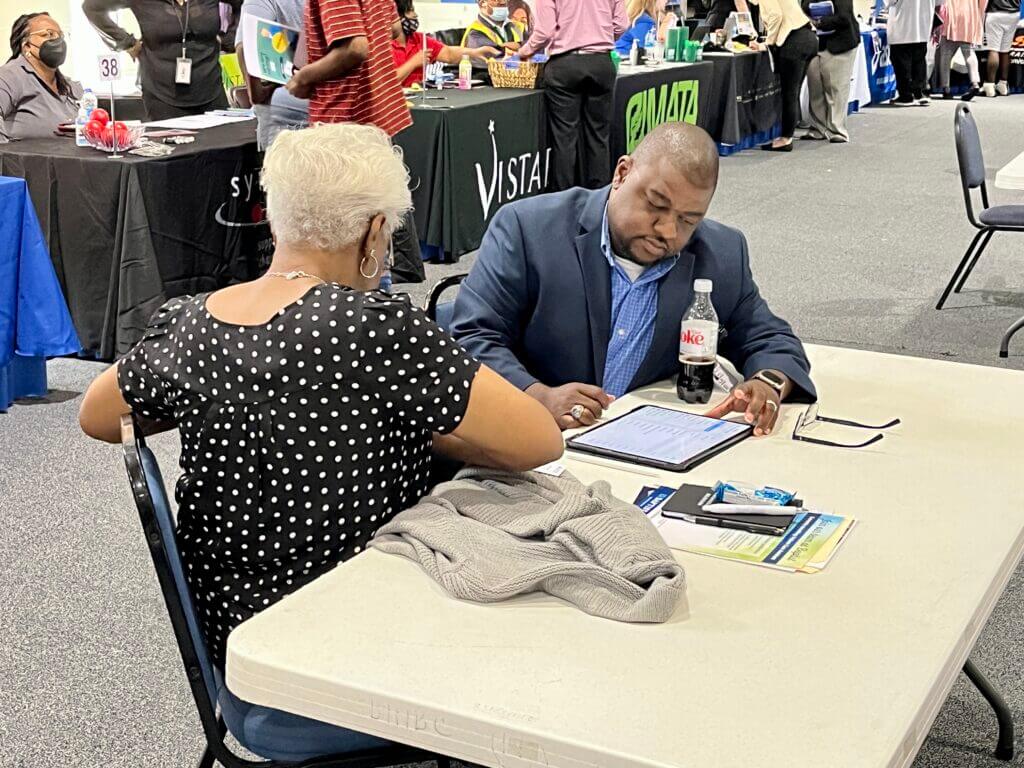 "Every business I've talked to inside is just ecstatic," said Todd. "They're very happy, happy with the turnout and happy with the quality of the candidates. There was one company that has already made 30 job offers for people to start working Monday morning."
According to Mississippi Department of Employment Services information, the June seasonally-adjusted unemployment rate is at 3.8 percent, a drop of one-tenth of a percent from May. MDES also quotes the unadjusted unemployment rate for the state of 4.5 percent, which did rise by eight-tenths of a percent from the May figure.
DeSoto County had the fourth-lowest unemployment figure in the state for June at 3.5 percent. Nearby counties ranged from 4.6 percent in Tate County to 6.0 percent in Tunica in the not-seasonally adjusted category.
The numbers indicate there are many employees holding jobs but there is a segment looking for work and employers wanting workers.
"This is an area that has a lot of things happening, so if we were in a bigger location we'd probably could have accommodated at least 60-70 businesses that we know of that were actively trying to get in here," Todd said. "Hiring is taking place. This is definitely a barometer for what is taking place in the local economy."
Job fairs are working, noted Todd, who seemed pleased with Thursday's turnout and hoped more employees found new employers.
"They have to be working or else the businesses would not be paying to attend," Todd said. "That's proof in the pudding right there."