DeSoto Civic Garden Club meets
The DeSoto Civic Garden Club (DCGC) held its monthly meeting at the home of DCGC member, Amye Kelly, on March 3.
At that time, Amye presented a floral design program highlighting the design type, Cascade, not only to our club but also to the Suburban Garden Club of Memphis through Zoom.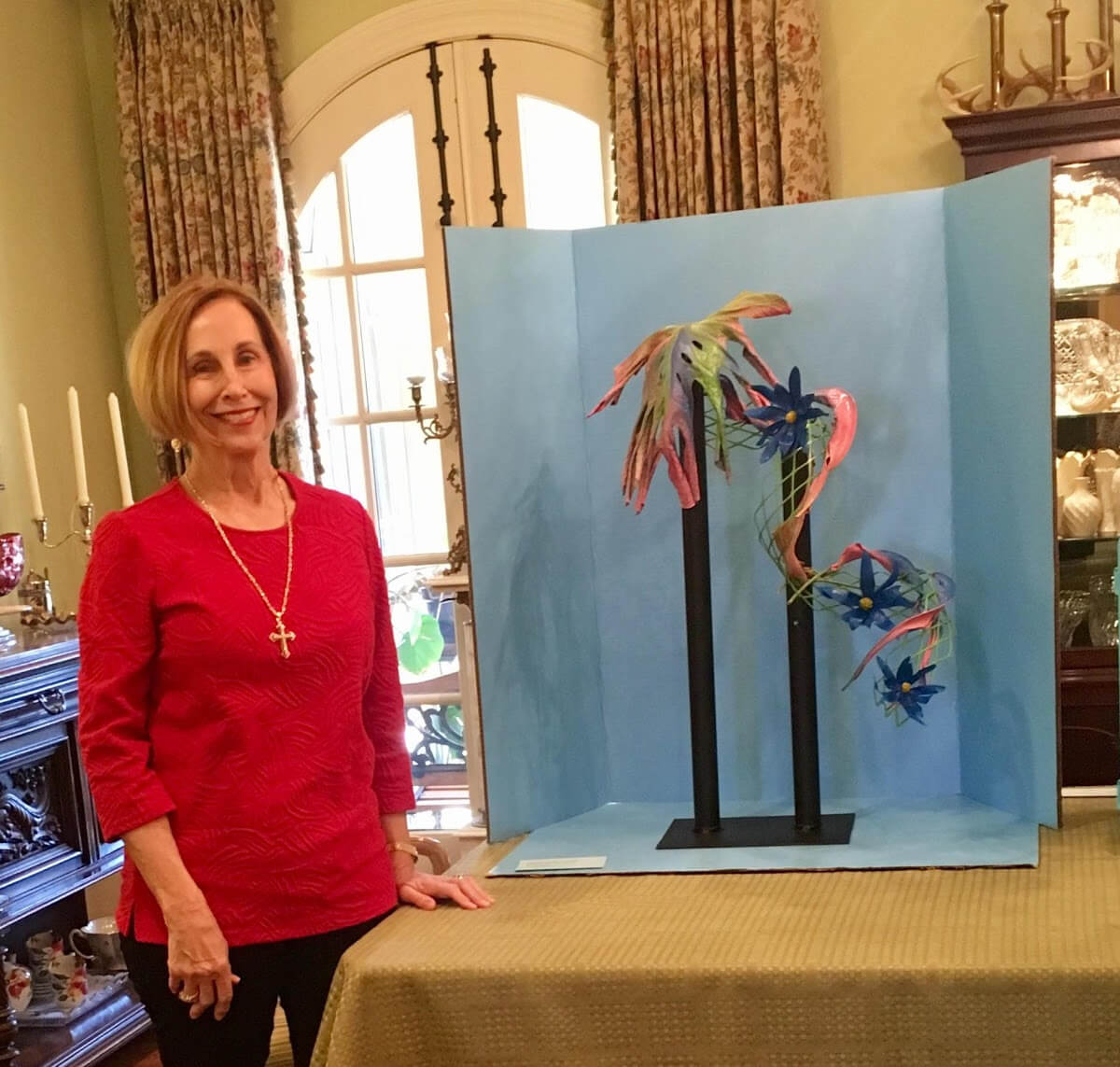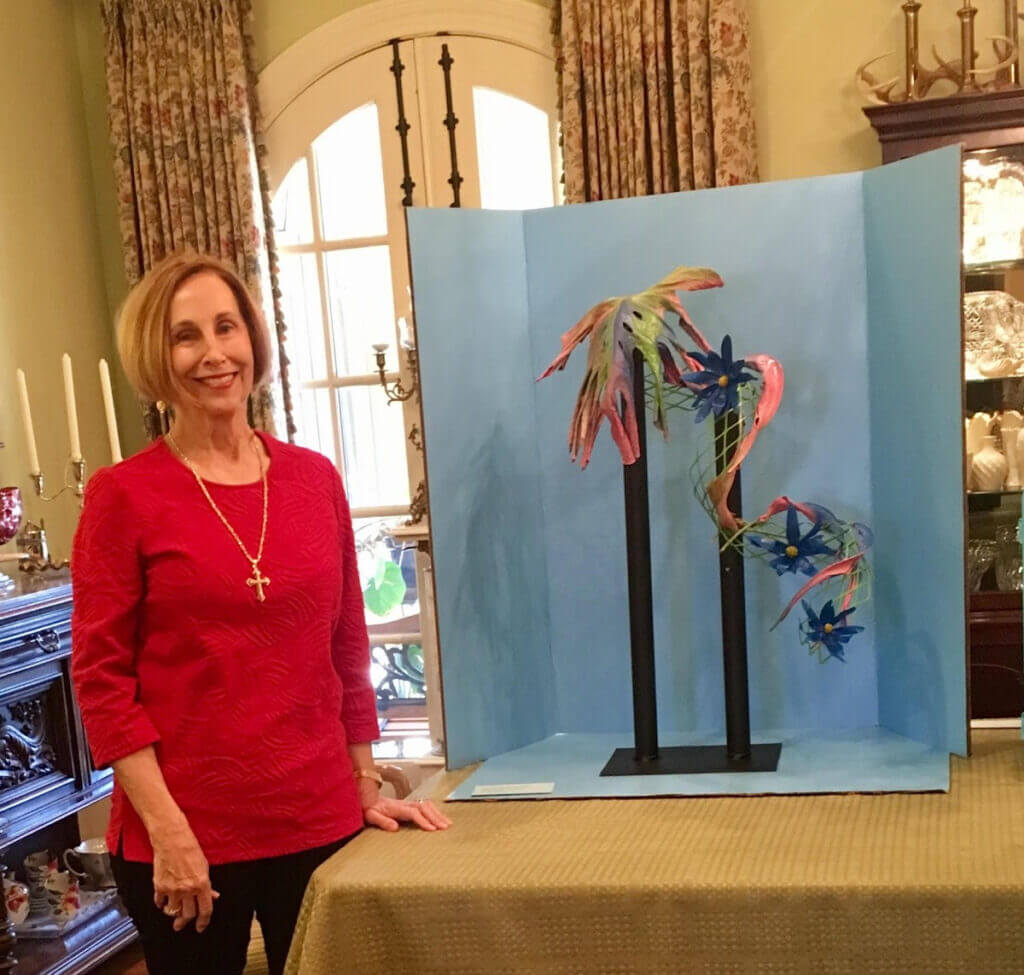 Kelly, a Master Flower Show Judge and fellow member, Sandy Noble, Accredited Flower Show Judge, presented a series of design demonstrations to the Suburban Garden Club in preparation of their upcoming National Garden Club Flower Show with the theme of Alice in Wonderland. 

Amye's design was an interpretation of Alice's dream of falling down the rabbit hole, containing dried and painted Monstera , Bird of Paradise and Leucadendron-Proteas.  Cascade designs can be traditional or creative (meaning non-traditional or unrealistic).
Displayed on a pedestal, a Cascade design has limited plant materials and the emphasis is on the downward rhythmic movement. The downward lines may be curved, straight, zigzag, interrupted, or a combination. The design is supported by a container or other device and only a minimum of components may extend upward.
In a National Garden Club Flower Show, all plant material must be listed and the design in compliance with the Flower Show schedule. The mechanics used in creating a flower design are important to seeing the vision come alive. 

DeSoto Civic Garden Club is a member of the National Garden Clubs, Inc., Deep South Garden Clubs, Inc., and The Garden Clubs of Mississippi, Inc., Hills & Delta District. 
Submitted article