Deputies' response saves young boy's life
Fun times riding a dirt bike almost became a tragic event for a rural Hernando boy last month, but the quick work of DeSoto County Sheriff's Department deputies and first responders helped keep a young boy's bike ride from being his last ride.
Twelve-year-old Christan Fussell, grandparents Danny and Rhonda Crenshaw, Deputy Jason Brockman and Sgt. Thomas Campbell spoke Monday outside the Crenshaw home about the Oct. 17 crash that nearly took Christian's life, were it not for the sheriff's deputies and their quick action.
Fussell was with a friend riding his dirt bike in the wooded area outside their rural Hernando home that Saturday when he swerved his bike to avoid hitting his friend and as a result struck a tree.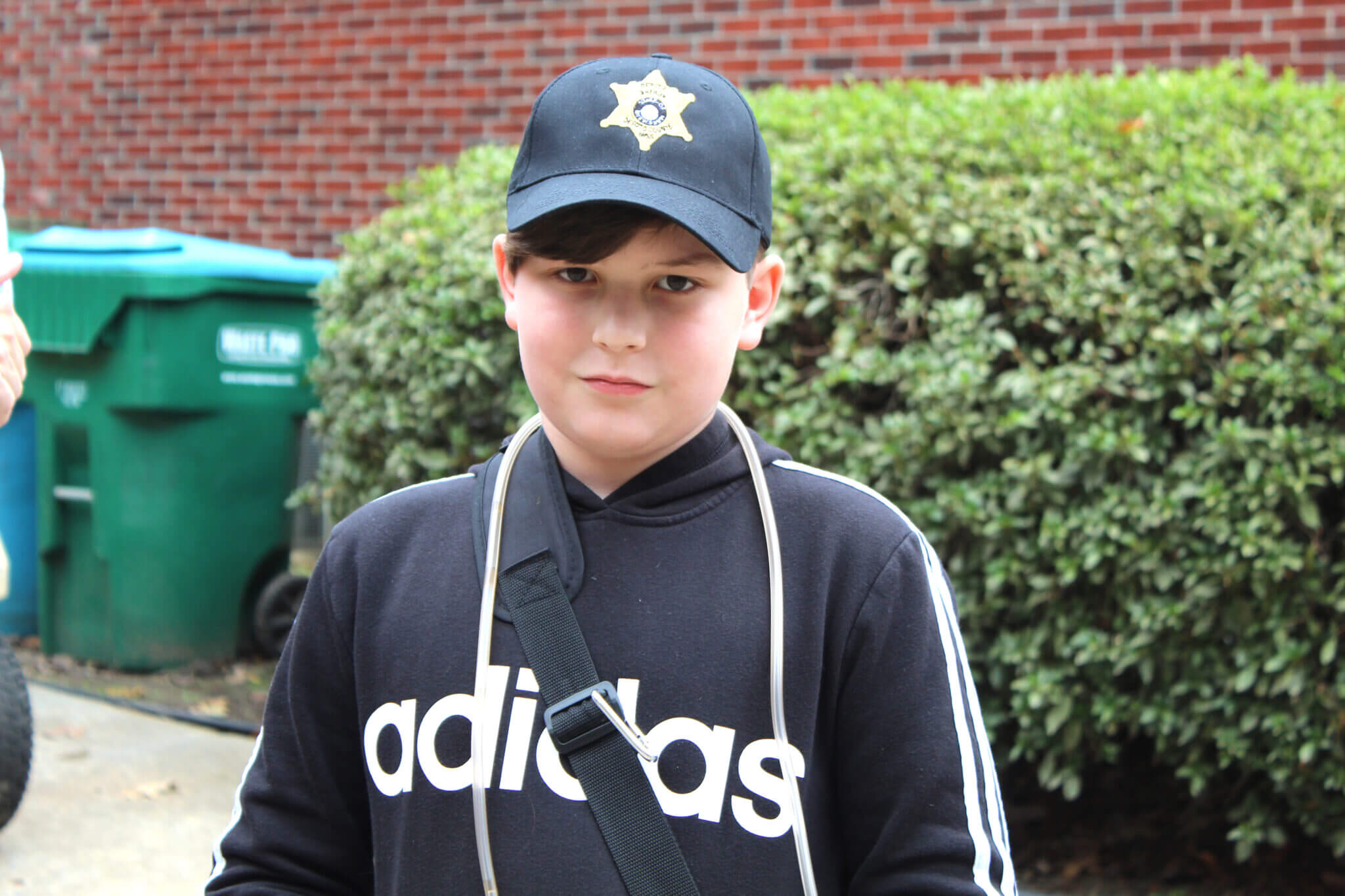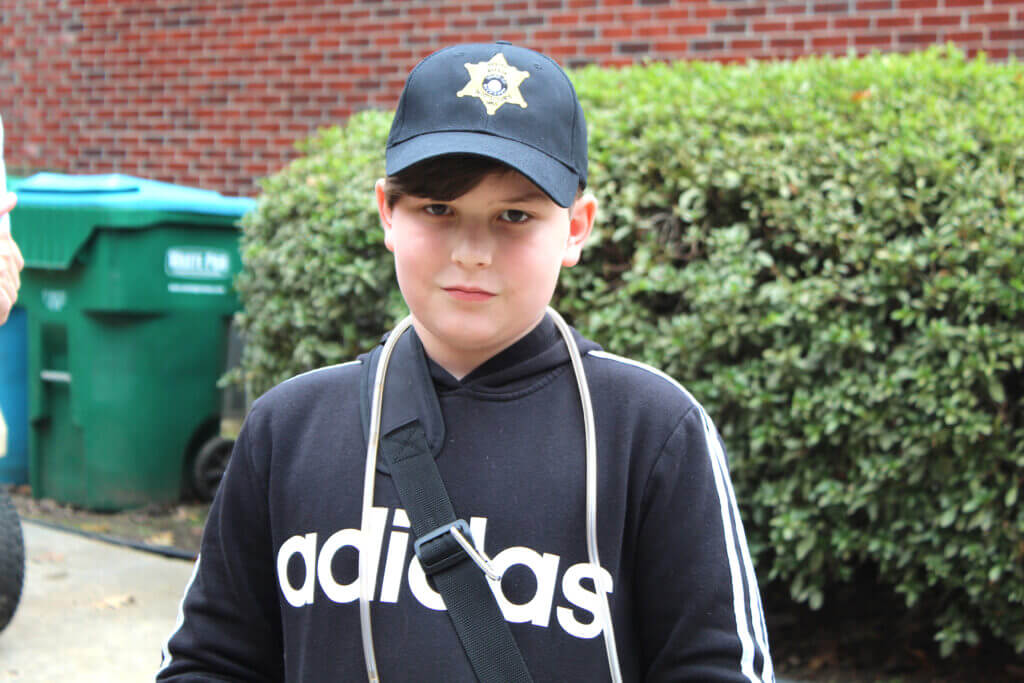 That action was threatening enough, but the resulting crash forced the bike's foot peg to enter his upper left leg and opened a huge gash.
"When it first happened, I was standing out here watching him ride his dirt bike and saw the accident happen when he hit the tree," Danny Crenshaw said. "I got to him immediately. Initially there wasn't any blood and blood then came to the surface through his pants. I cut the pant leg out of the way and saw how severe the injury was."
Crenshaw said he yelled to a friend to call an ambulance, get his wife to come aid him while waiting for that ambulance, and also to bring something for a tourniquet to stop the bleeding.  Rhonda Crenshaw rushed out with a dog leash which she applied on the leg as a temporary tourniquet while waiting for more help.   
Rhonda works with a medical device company and said when she saw the wound, she knew quickly the severity of it all.
"I work in the medical field for a living and this was something I would see in surgery," Rhonda said. "It was very, very serious. If we had not been here and seen it we don't know what would have happened."
Brockman was the first deputy who arrived on the scene minutes after the initial call. He was carrying on him a tourniquet that is issued for the deputy's use on themselves when called for, but he applied it on Christian just two short minutes after he came to the scene. Brockman credits everyone involved for helping save the young boy's life.
"It was a complete team effort, from the medics to us, to even the family," Brockman said.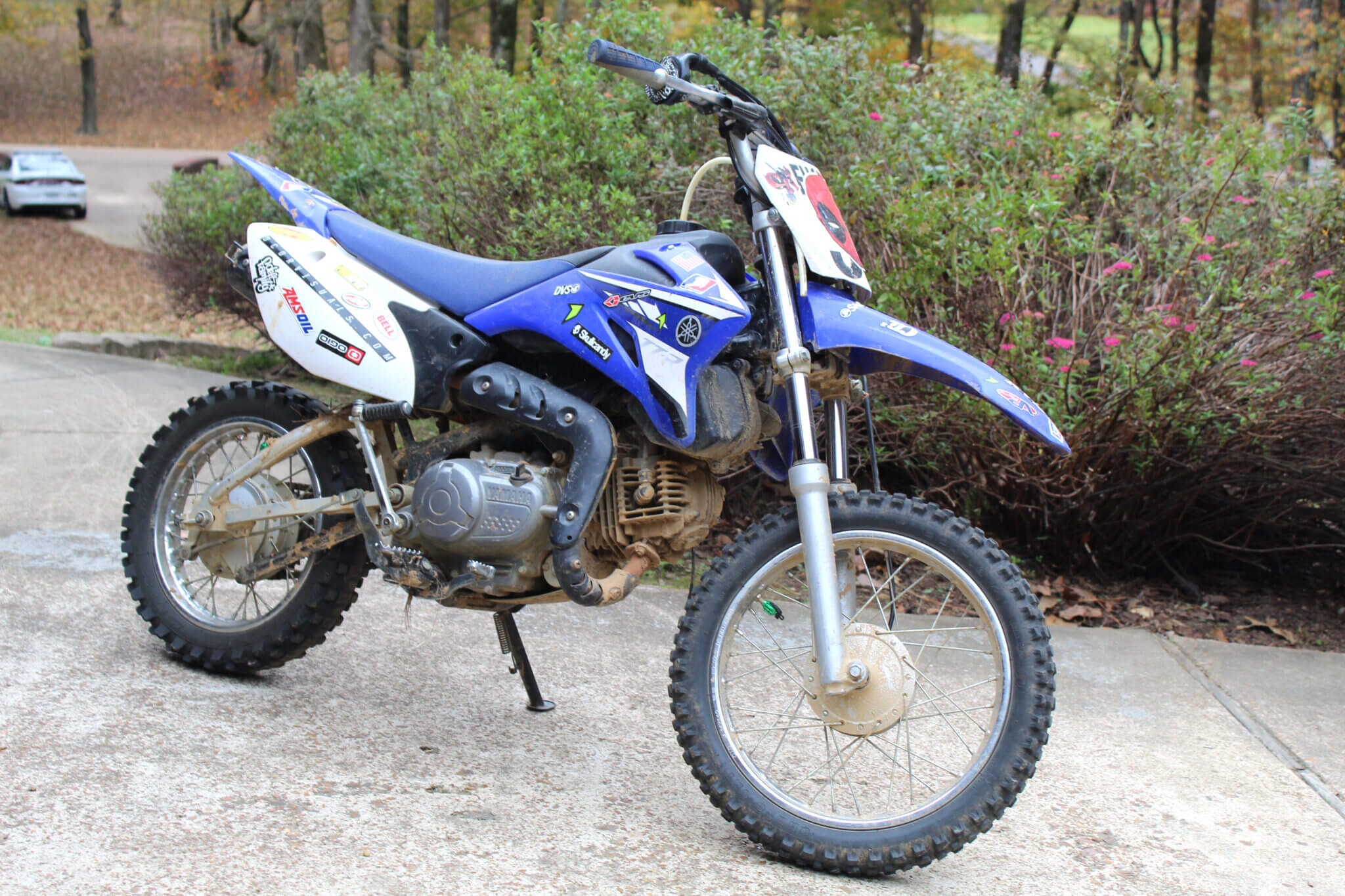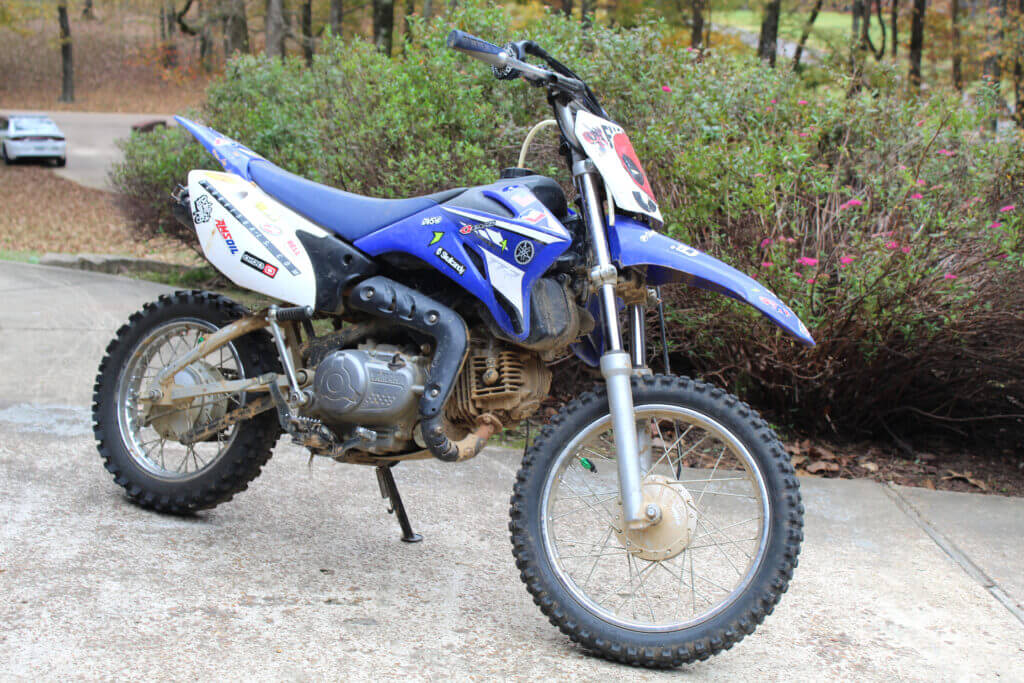 Sgt. Thomas Campbell arrived shortly after Brockman and also remarked about the horrific gash that he saw on Christian's leg.
"When I first saw the injury, I seriously had to take a moment and do a double take," Campbell said. "It was serious enough that I knew we had to get somebody here quickly and luckily Sheriff (Bill) Rasco and our staff gives us the equipment and training to be able to handle these situations."
Shortly after the deputies' arrival, the Eudora Fire Department arrived and Christian was taken to Le Bonheur Children's Hospital for treatment.
Through the ordeal, Christian said the emergency treatment was more painful than the actual injury, although he admitted he didn't remember much after crashing into the tree.
"Knowing that they (deputies) were going to help me pretty much blocked out all of the pain than I normally would have had," said Christian. "The pressure of the tourniquet and the leash was hurting worse than the wound itself. It wasn't that bad."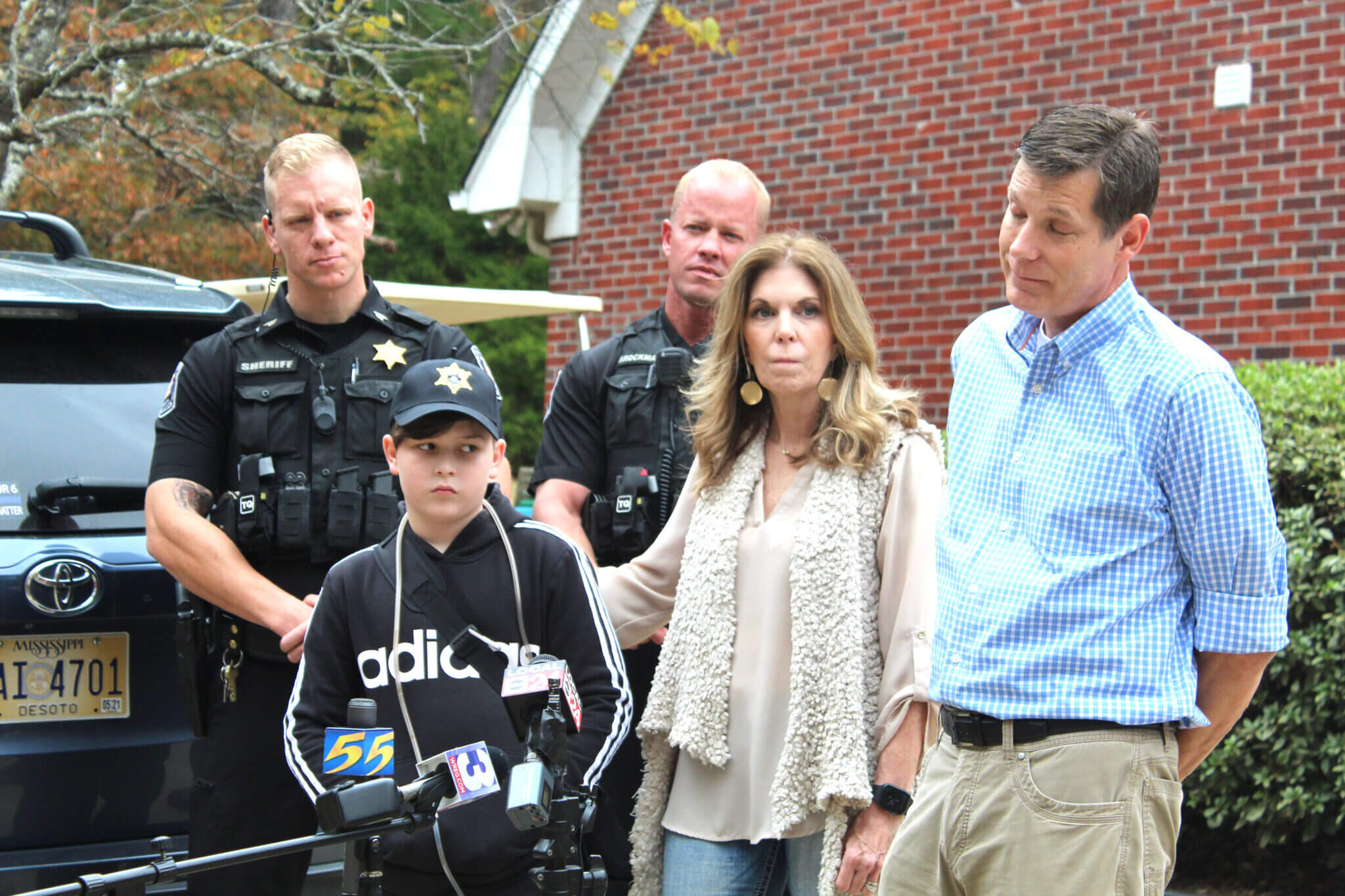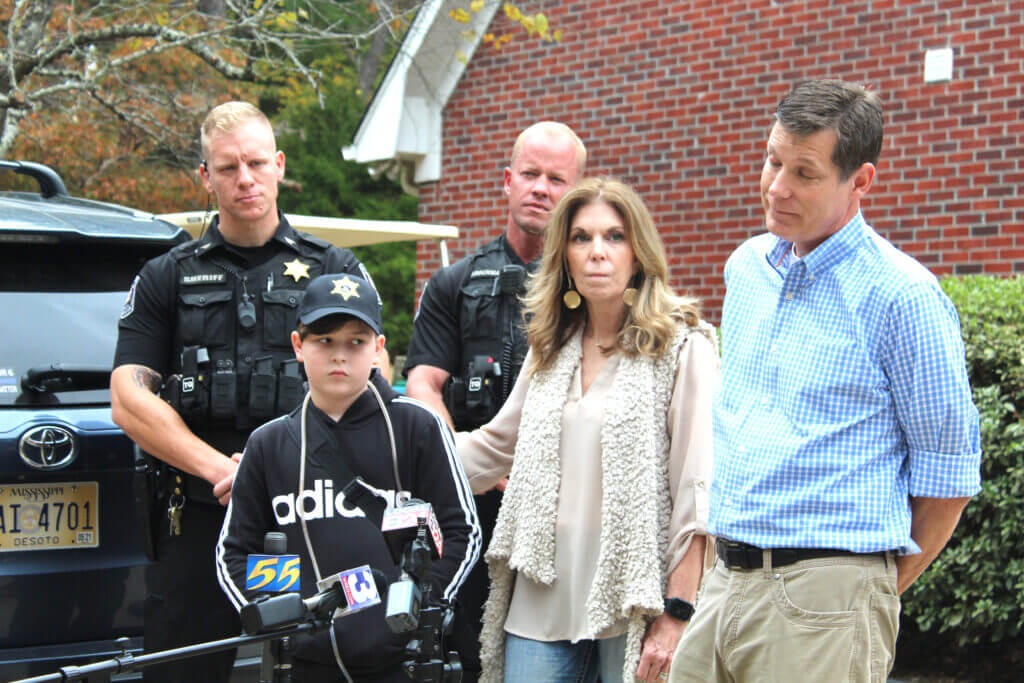 Christian explained how the accident happened.
"I was just riding with my friend and he happened to be in front of me," Christian said. "I didn't expect him to stop right where I was going to get off at. I didn't want to hit him, so I didn't notice there wasn't enough space between him and the tree."
Christian's wound is addressed every couple of days through further surgery in the hospital, but it is hoped that part of the process will be finished by the end of the week.
"Supposedly, he's going to 100 percent recover," Rhonda Campbell said. "He missed everything major, thank goodness."
And Christian now wants to "pay it forward," through what he wants to become as he grows older.
"I want to be a biomedical engineer and help with making prosthetics for people who lose their legs from any injury," he said. "I just want to help people be as normal as they can get with having an injury, because of what I am going through right now."
(Contact desotocountynews@gmail.com)