Deputies' cars are 'pinked out' for breast cancer
Photo: One of the two DeSoto County Sheriff's Department squad cars in pink tones to promote breast cancer awareness. (Bob Bakken/DeSoto County News)
You may have already seen them out driving DeSoto County on their patrols and they'll continue to be driving the county at least through the end of the month, and possibly longer.
The DeSoto County Sheriff's Department, in an effort to promote breast cancer awareness, decided to add some color to two of its squad cars driven by female members of the department.
Pink is the color of breast cancer awareness and October has been labeled as Breast Cancer Awareness Month. So with the help of At Your Convenience and Mach1 Window Films, the vehicles driven by Sgt. Brooke Defore and Dep. Laura Reyes were redone in pink as a reminder about the disease in hopes women consider getting annual mammograms and other steps of good health.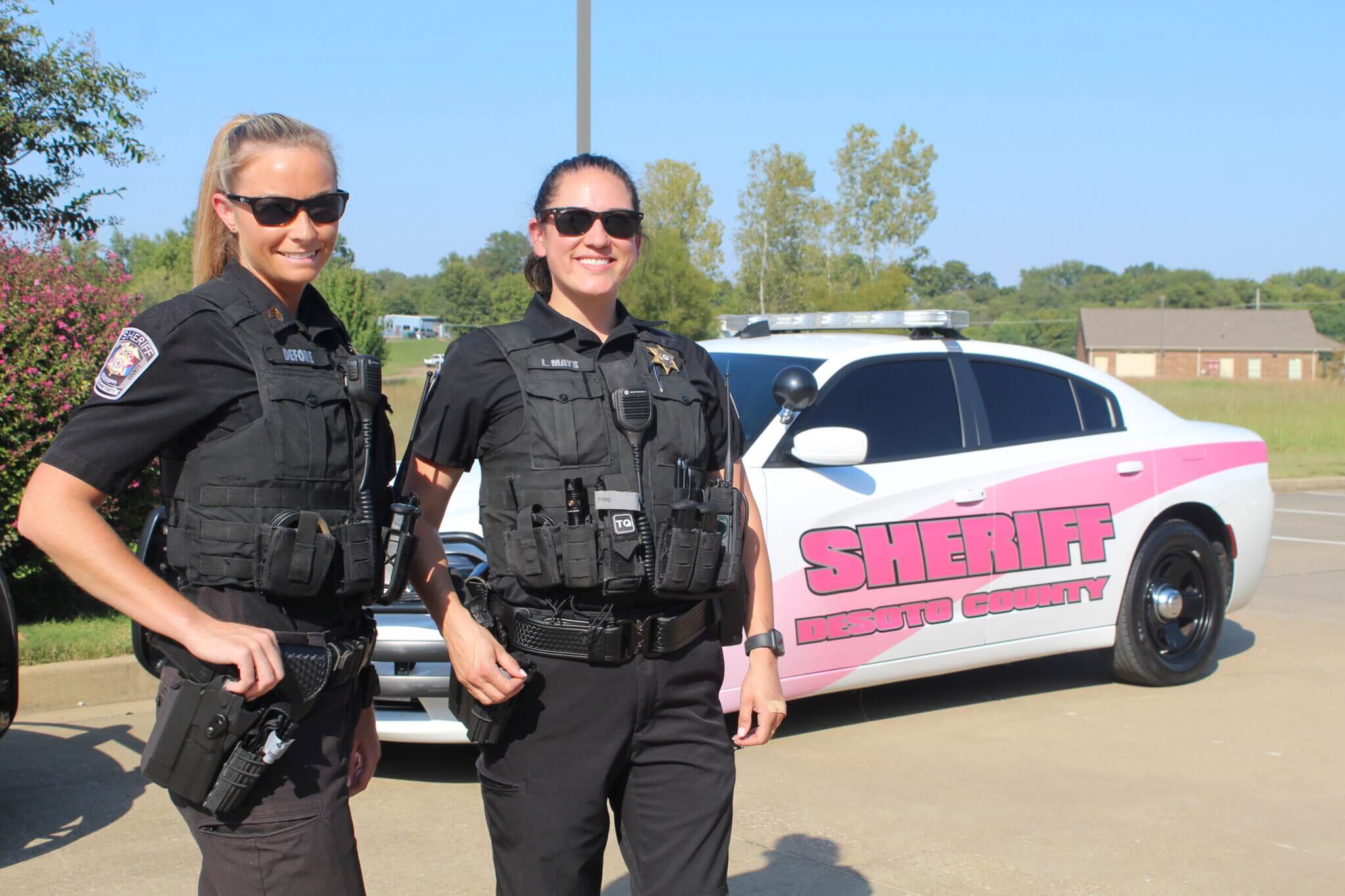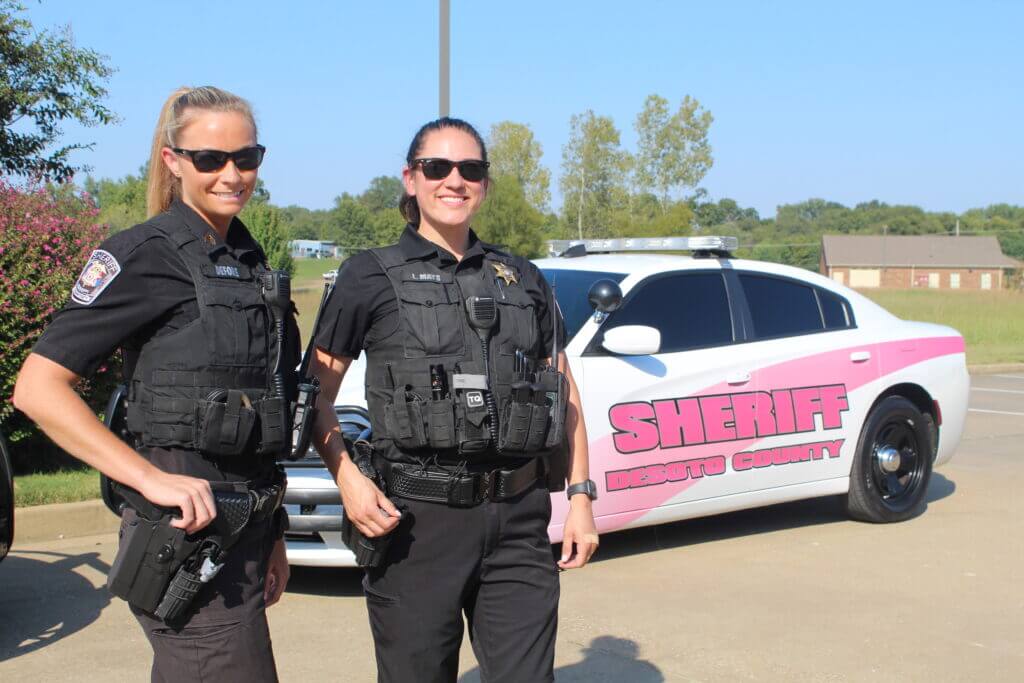 The American Cancer Society's estimates that about 281,550 new cases of invasive breast cancer will be diagnosed in women and about 43,600 women will die from breast cancer in 2021.
Breast cancer is the most common cancer diagnosed among US women and is the second leading cause of death among women after lung cancer, according to the American Cancer Society.  
The idea to do this was initiated by Sheriff Bill Rasco, according to Chief Deputy Justin Smith.
"We've got several employees whose families have been affected from breast cancer," Smith said. "Sheriff Rasco decided that since we have two females working the street right now in the uniform patrol division, it would be a good idea."
Smith said the vehicles went to Mach1, which does the typical striping on the deputy's vehicles and have the same done in pink to Defore and Reyes' vehicles. At Your Convenience detailed and shined the vehicles before they were put out on patrol.
"It's just a fun way to show awareness and we thought it would be a good idea just to show that we care about our community and we wanted to honor them (victims/survivors)," said Defore.
As far as whether the cars stay pink once Breast Cancer Awareness Month is over at the end of October, Smith said that may be determined by public response.
"We'll probably have a survey at the end of the month on Facebook or something to see if people want to see us keep them or put them back to their regular look," Smith said.