Development plans approved by Southaven aldermen
Photo: This land along Getwell Road is the site of the Crossover Planned Unit Development, which received Board of Aldermen approval Tuesday evening. (Bob Bakken/desotocountynews.com)
Southaven aldermen have given the go-ahead to two new developments in the area near Snowden Grove Park and the Soccer Complex.
One was an application for a Planned Unit Development called Top of 'Sip that involves 16 acres on the west of Snowden Lane and north of May Blvd.
Two areas will make up the development. One will consist of 4.4 acres in an office space layout with a number of office buildings. The other area will have entertainment and restaurant locations. The basic location is between Snowden Lane and the retention pond.
The second development that was approved Tuesday night is on land just south of the Top of 'Sip development. The request for the Crossover Planned Unit Development was made by AERC, PLLC on behalf of developer Kaplan Land Development.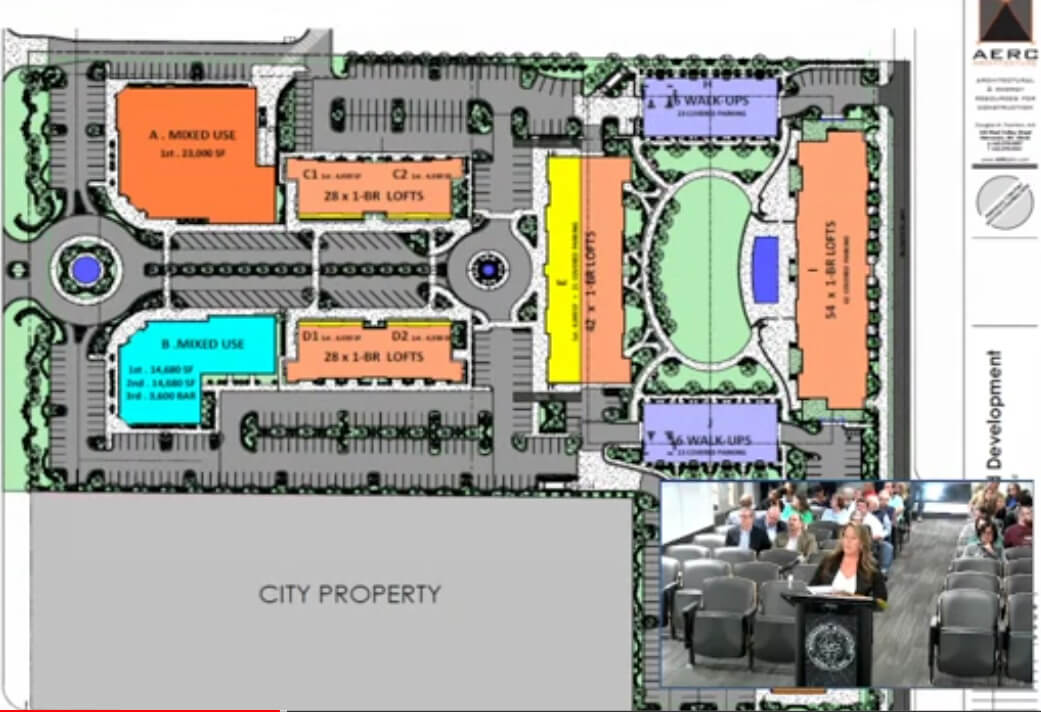 After a maintenance building was taken down, the City had put the land up for sale and the land was sold in 2018. A parcel was sold at a discount to encourage development. Part of the incentive was to provide a design that was consistent with the entertainment district that includes Snowden Grove Park and the BankPlus Amphitheater.
"This is very consistent with what was promised in 2018," said Musselwhite.
Two buildings in the development will be commercial and office buildings only. In the middle of the development will be mixed-use buildings that will include walk-up flats and loft residences.
They are called walk-up flats because there is no elevator access to the flat, instead access to the upper floors comes from stairs.
"It's a mixed-use concept and some of the buildings we have not seen in other areas because it is a new style that we have not had in the area. It's something you would see in urban areas," said Musselwhite.
Both developments were approved on 5-0 votes of the aldermen.
In other news from Tuesday's meeting, board members approved the police department's wrecker rotation list for the year. That is a listing of services police will use when vehicles need to be towed. Those services are used on a rotation basis. Five different services are on the list for 2023.
Mayor Darren Musselwhite said "dirt will soon be turned" on the expansion of Getwell Road south of Church Road toward Starlanding Road.
"It should be moving dirt within the next 10 days," Musselwhite said. "It will expand the road to five lanes all the way from Church to Starlanding."
Federal funds were applied for in 2015 and funds were granted in 2018.
Part of the project will be to install new traffic lights at Getwell and College that will include turning signals.  A temporary signal is now in place after residents requested some type of traffic control be installed for the intersection.