County updates storm damage report
DeSoto County, on Tuesday, April 4, provided more information about the tornado that went through the county on Friday, March 31. 
Of note, after survey teams looked at the damage, the tornado that struck southwestern DeSoto County (Eudora) and moved into central DeSoto County (Nesbit) was now rated an EF-2 with estimated peak winds of 130 mph. The path length was estimated to be 22.7 miles with a maximum width of 1,200 yards (2/3 of a mile).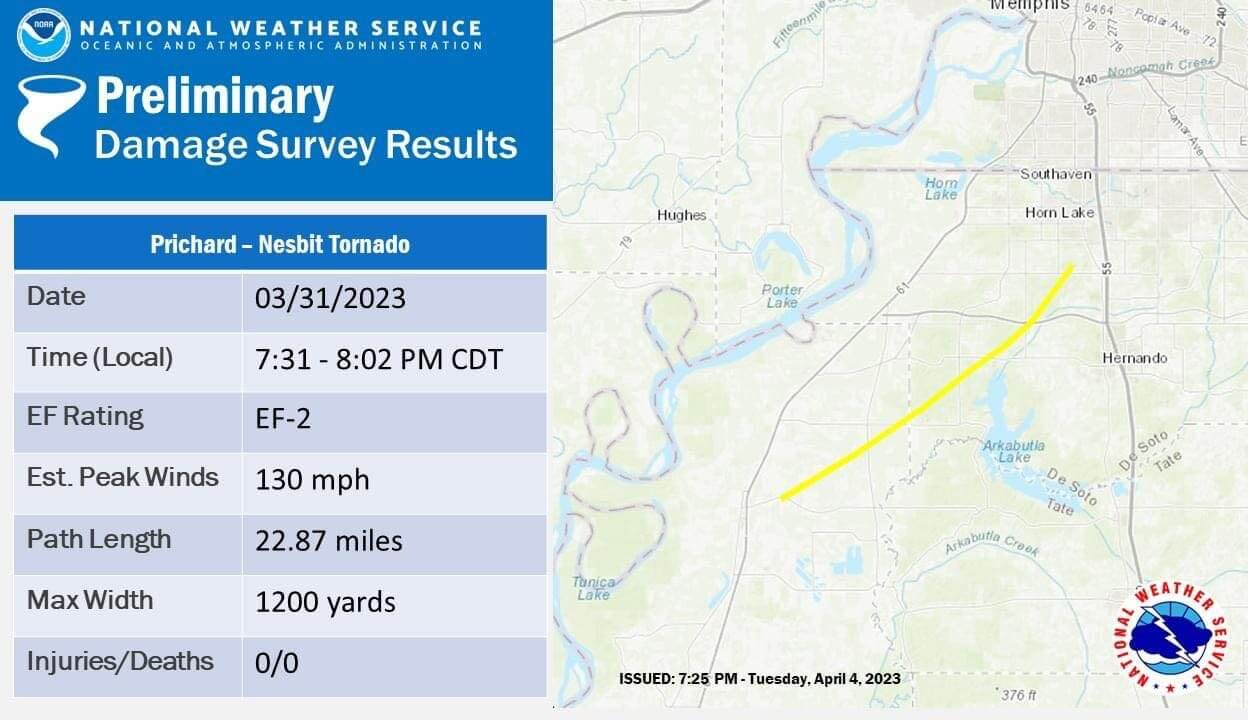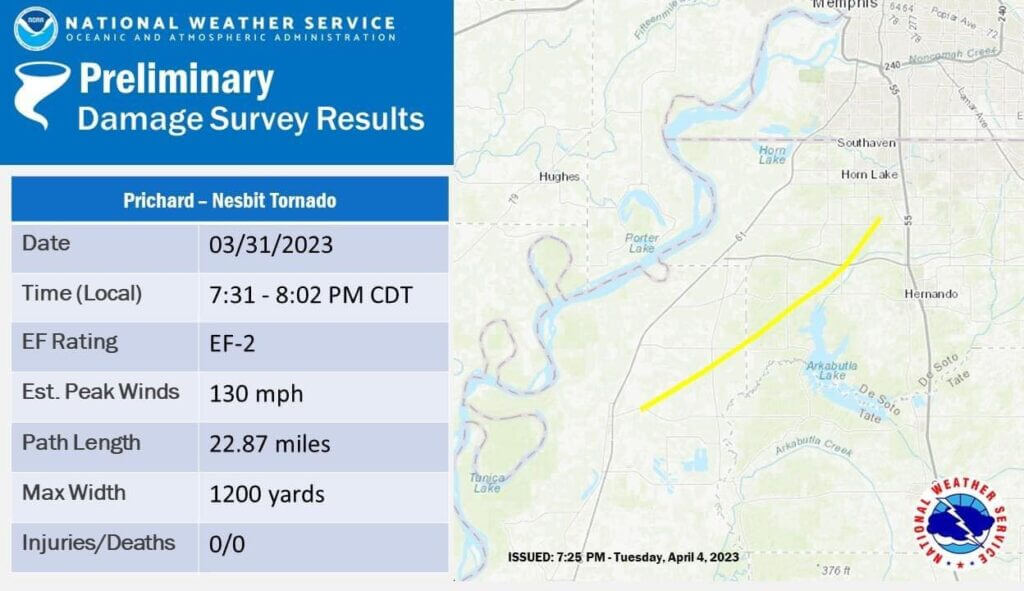 Among the more than 50 homes damaged or destroyed, a building at the County Road Department facility in Eudora was hit.
Six more tornado warning sirens will be placed in parts of the county, however it was noted on Monday that all of the current sirens were activated on Friday night and that tornado sirens are designed to be heard outside when a weather radio, smartphone, or television is not available. They are not designed or placed in the county to be heard indoors.
Tuesday's emergency declaration by Gov. Tate Reeves for DeSoto County allows state agencies to utilize their resources in the county to help identify avenues for potential assistance to citizens affected by the tornado.
Residents who have had homes damaged by the tornado and it is not safe to stay inside it should report it and complete the online Crisis Track Self Reporting Tool at: https://www.msema.org/contact/crisistrack/