Supervisors hear updates on Arkabutla and Horn Lake Creek issues
Photo: Cory Winders with the U.S. Army Corps of Engineers updates the DeSoto County Board of Supervisors on Monday, Nov. 12. (Bob Bakken/desotocountynews.com)
Representatives of the U.S. Army Corps of Engineers told DeSoto County supervisors on Monday a permanent fix and complete restoration of the Arkabutla Lake reservoir is still about 7-9 years away. At the same time, supervisors heard that a levee is being proposed to help mitigate major flooding problems, such as what happened in September 2014 along Highway 51 in Horn Lake, and also in Southaven.  
Cory Winders, Hydraulics Branch Chief for the Army Corps of Engineers, addressed Arkabutla and Coldwater River issues. Winders said funding is currently being sought for what he called, "interim risk reduction measures," that would help reduce current risks to the dam. He added a permanent fix is still some years away.
"It would take 7-9 years to get the lake back up," Winders said. "That's how long it would take for a study on a fix, get funds, and then construction, depending on what the permanent fix would be. Hopefully that's a conservative number, but that's where we are at today."
Winders would not elaborate on what the permanent fix to the dam could be. He also discussed possible solutions for sedimentation along the Coldwater River, proposing straightening of the lower part of the river near the Arkabutla Lake reservoir. Doing that would help "allow nature to flush out the sediment through the river."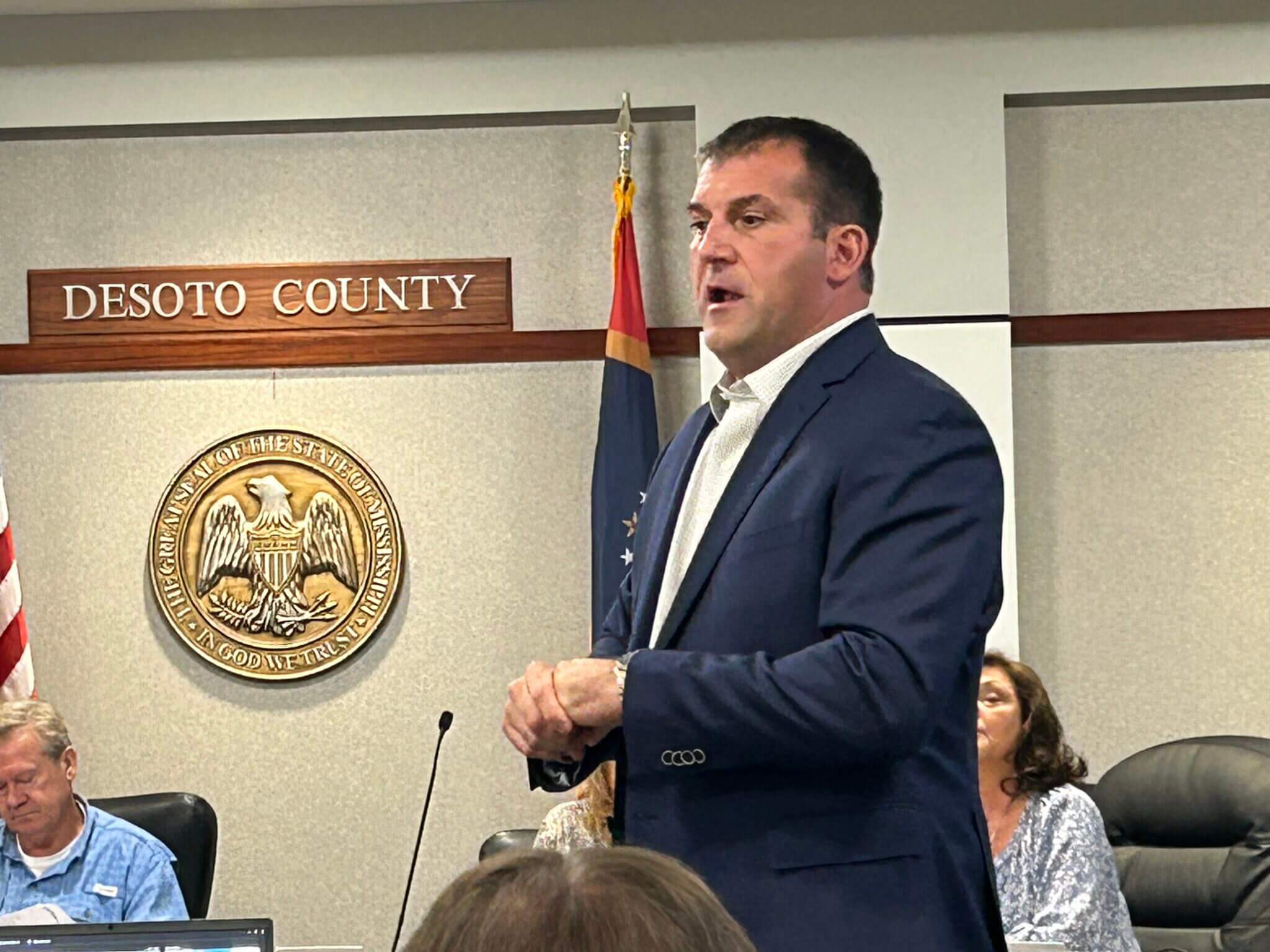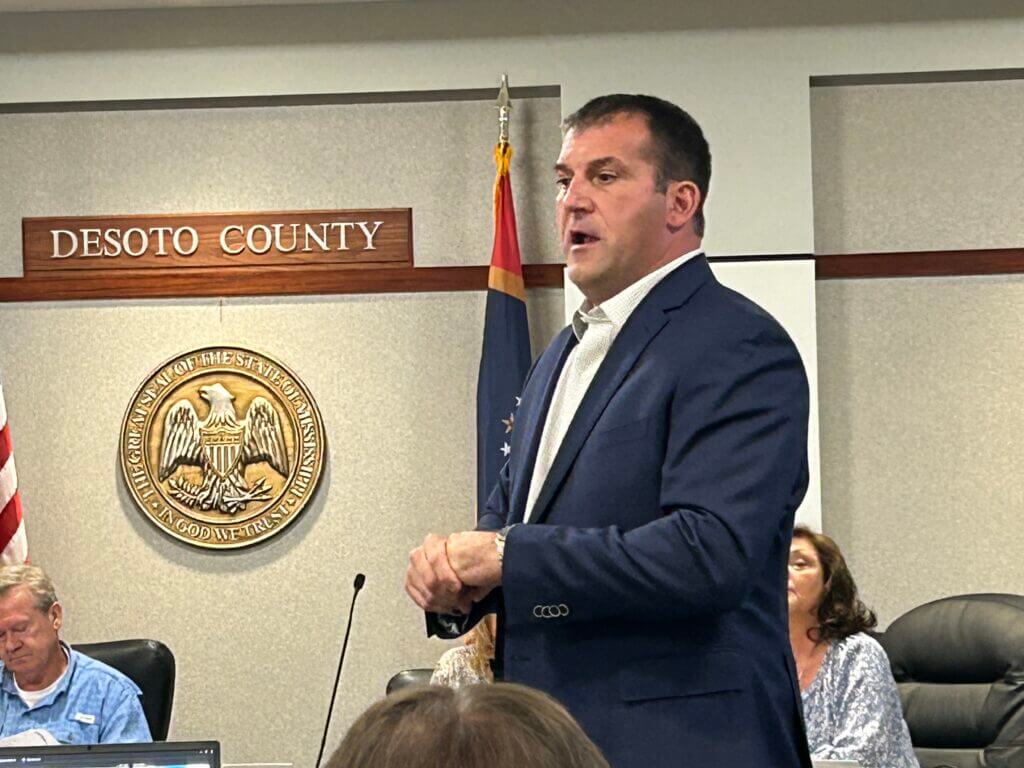 Project Manager Andy Simmerman of the Corps of Engineers said a feasibility is being completed regarding Horn Lake Creek.
"We are recommending a 2,500 linear feet earthen levee there at the southeast corner of Bullfrog Corner at Goodman Road and Highway 51," Simmerman said. "Then about a 500 linear feet stretch of a concrete-reinforced flood wall, 3-5 foot vertical height. That would short circuit the flood waters in the extreme events where DeSoto County sees Horn Lake Creek waters jumping out and going across Highway 51 and inundating Bullfrog Corner, as we saw in 2014."
Simmerman said funding from Congress and authority to build the levee wall is still about a year away. That would follow with working with the Board of Supervisors to prioritize phases of work in DeSoto County that would work hand in hand with the available funding and real estate.
Without any issues along the way, construction of the levee would likely still not begin until 2026 and it could be 2030 before completion, Simmerman said.