Champion remembered at Supervisors meeting
Photo: Annette Champion, mother of the late District Attorney John Champion, is joined by family members, District Attorney Robert Morris III and members of the DeSoto County Board of Supervisors. (Bob Bakken/desotocountynews.com)
The morning portion of the DeSoto County Board of Supervisors meeting Tuesday began with a presentation of a proclamation from the Mississippi State Senate and Lt. Gov. Delbert Hosemann as the President of the Senate to the family of the late District Attorney John Champion, including mother Annette Champion.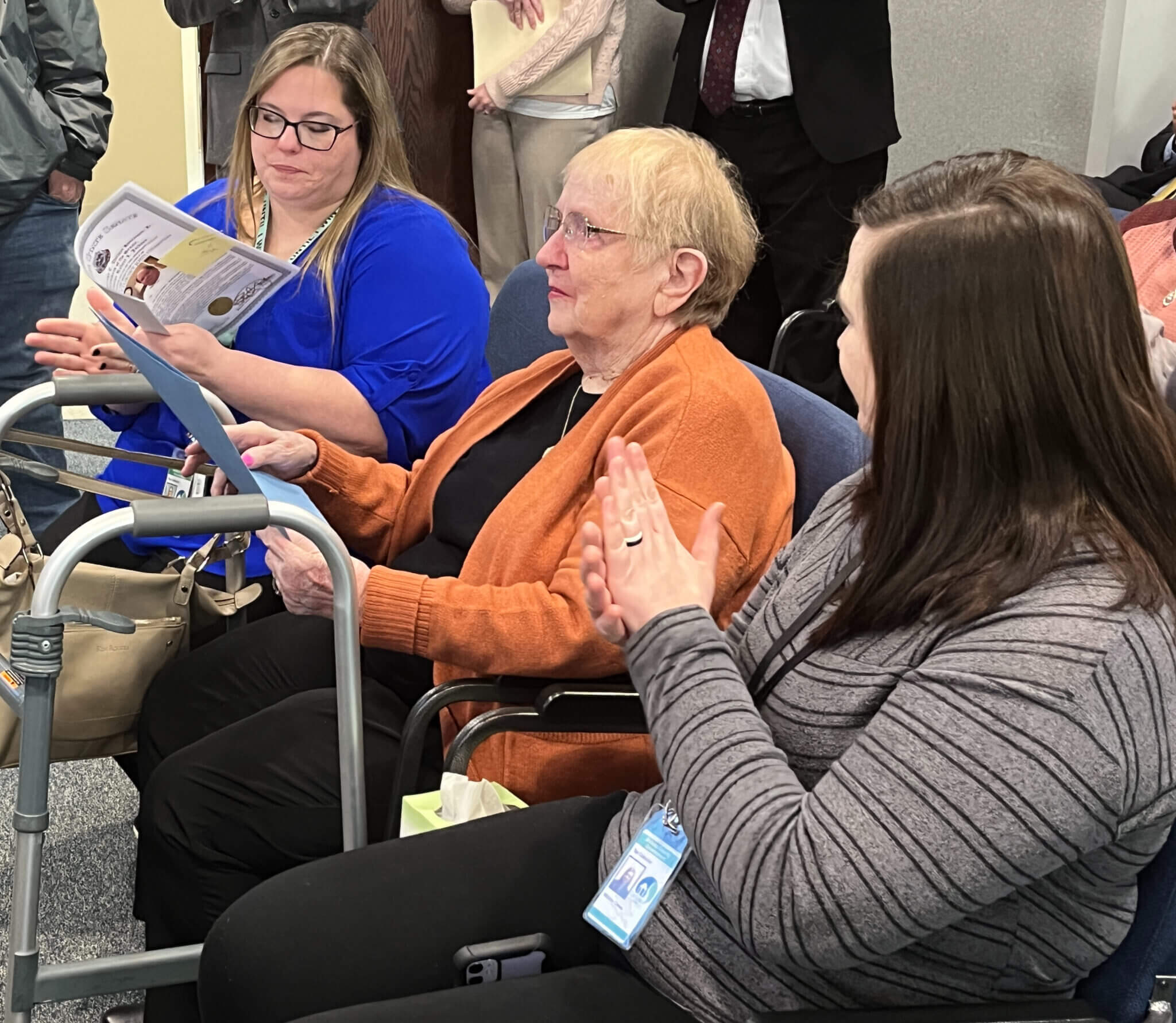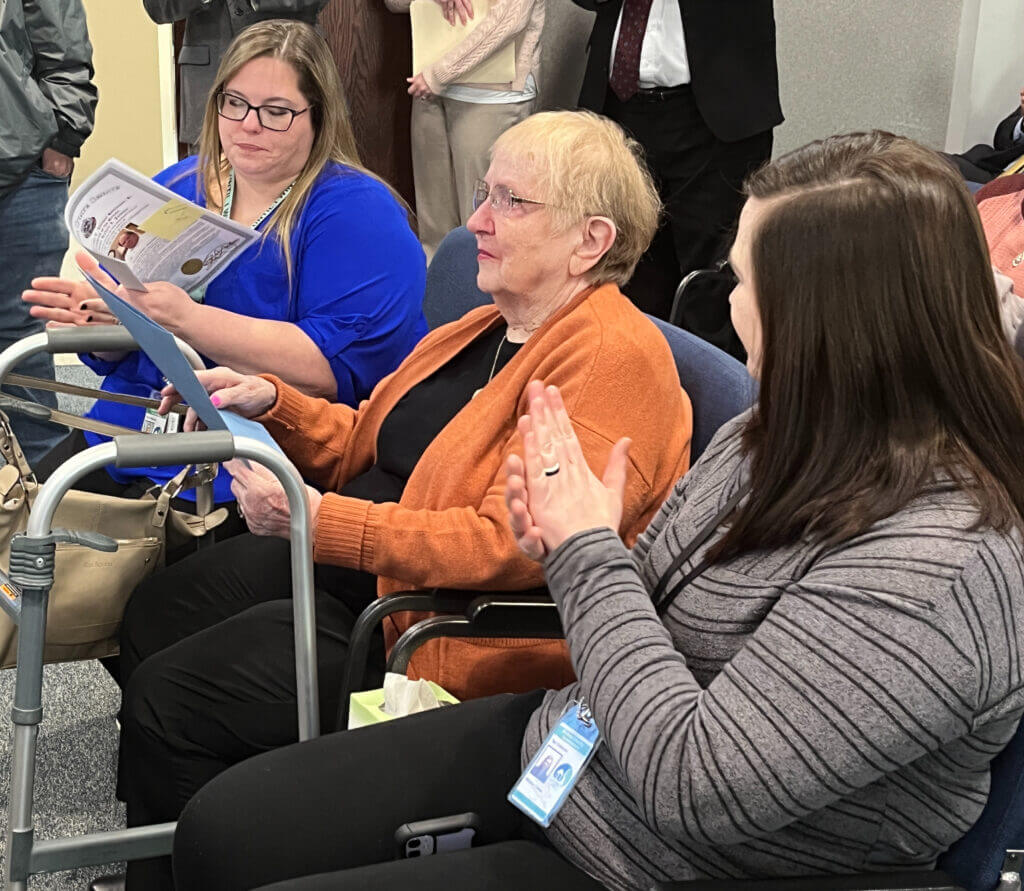 Board President Ray Denison read the proclamation, which was then presented to Annette Champion, followed by a photo with members of the District Attorney's office, Champion's family and the Board of Supervisors.
Champion passed away last September at the age of 61 after a two-year long illness. He was appointed as District Attorney for the 17th Circuit District by Gov. Ronnie Musgrove in 2001 and was reelected each election after that.
"John was well-respected and accomplished in the legal process," read Denison. "He served with dignity and integrity."