Bridge repair means Ingrams Mill Road closure
(Sept. 19 update: Road is being closed as of today or shortly thereafter. The contractor is on the job installing signage and was on the road, which is expected to be closed until early Spring, 2021 for bridge replacement.)
Drivers who use Ingrams Mill Road to get between Red Banks Road and state Highway 305 will need to find another route for the next several months.
DeSoto County officials Wednesday said Ingrams Mill Road would be closed to through traffic starting Monday, Sept. 14 between Red Banks and Highway 305.
Traffic will be detoured using state Highway 305, Byhalia Road and Red Banks Road.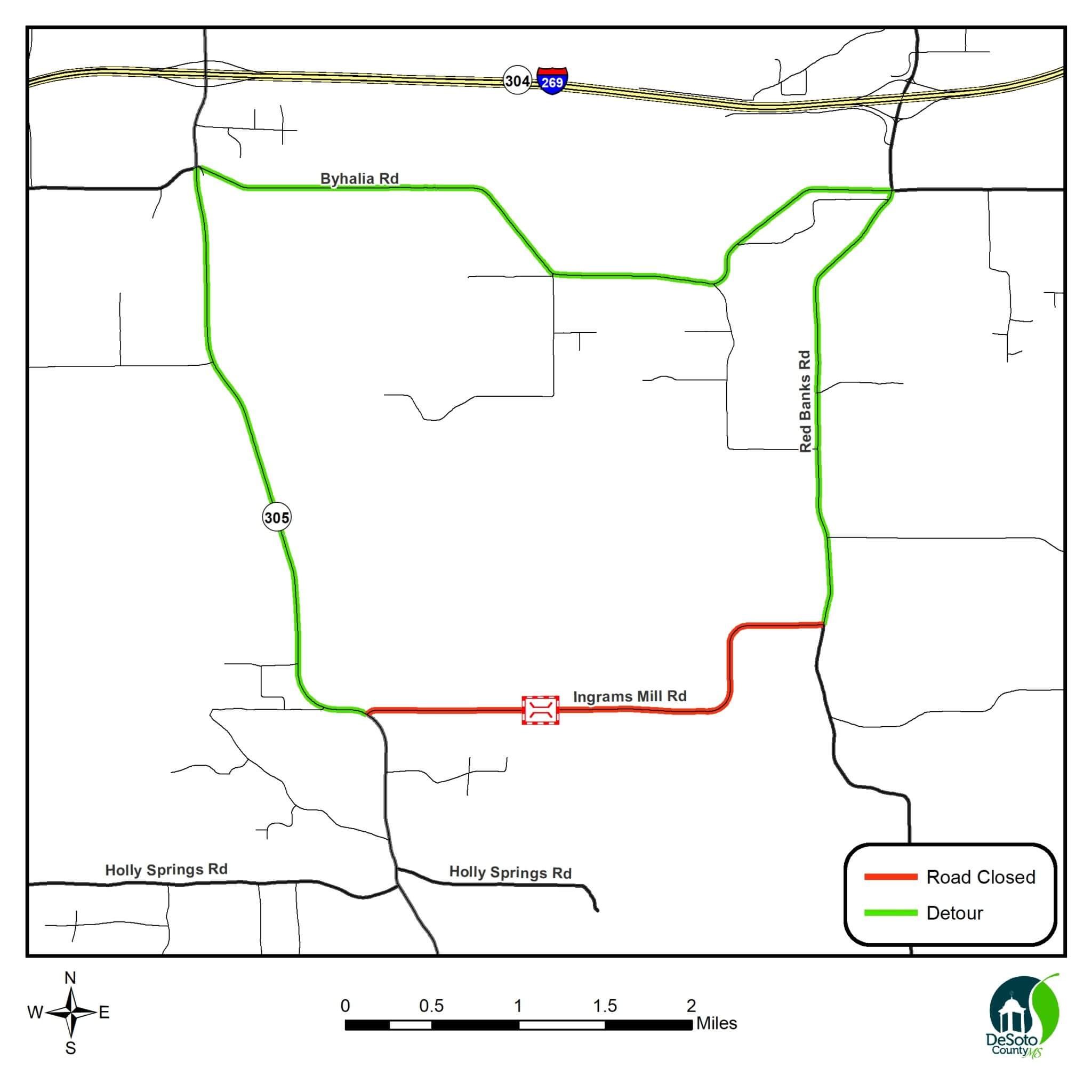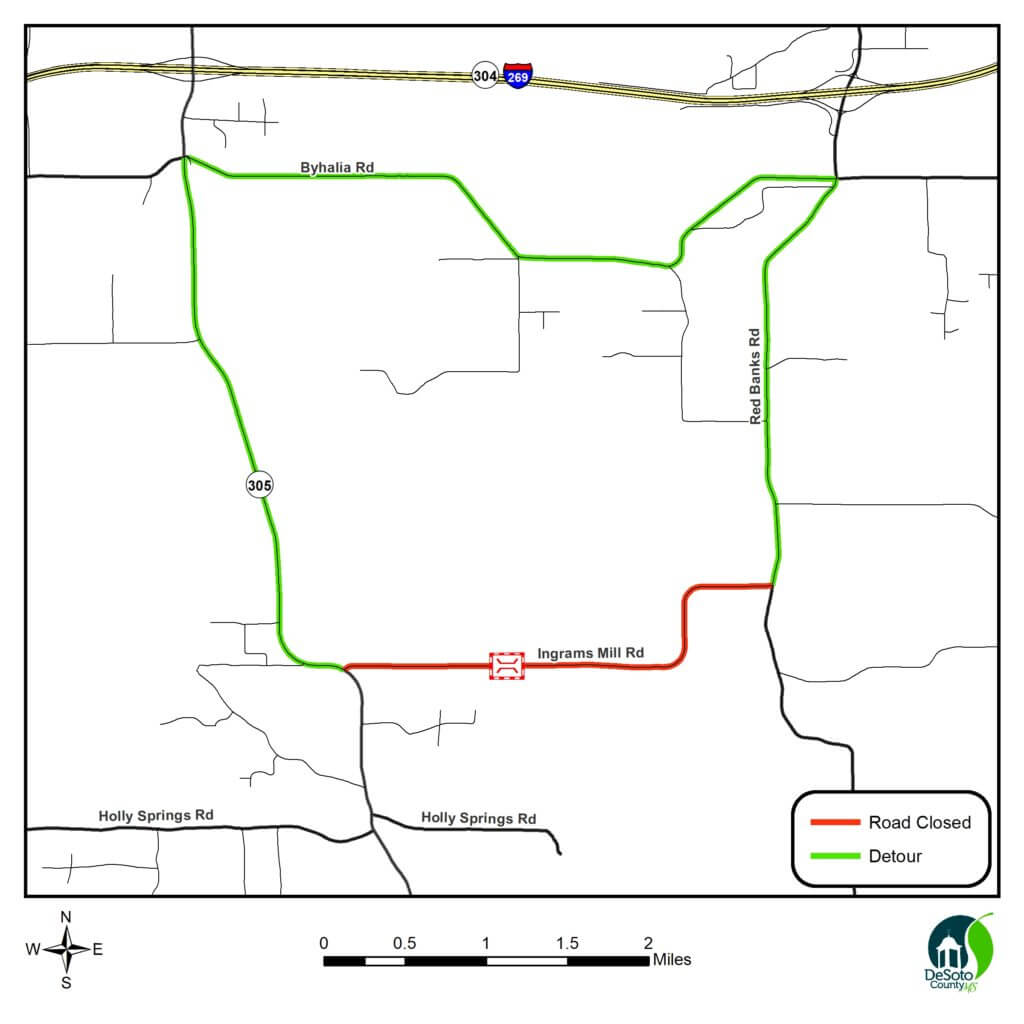 The closure is needed for crews to replace the bridge over Red Banks Creek and traffic will be restricted through sometime in February, 2021.
The bridge work is a $1.8 million project funded by the County Board of Supervisors and the Mississippi Office of State Aid Road Construction.
Any further questions or concerns should be directed to the County Department of Road Management at 662-469-8025.