Holly Springs Road closure to begin Monday
Those who regularly travel Holly Springs Road will need to find an alternate way to get around starting Monday, Aug. 1. Construction on the roadway is heading into its final phases and the road needs to close to have that done. 
Holly Springs Road will close to traffic between Johnston Road and Smith Road starting at 9 a.m. Monday and detours around the closure will be posted.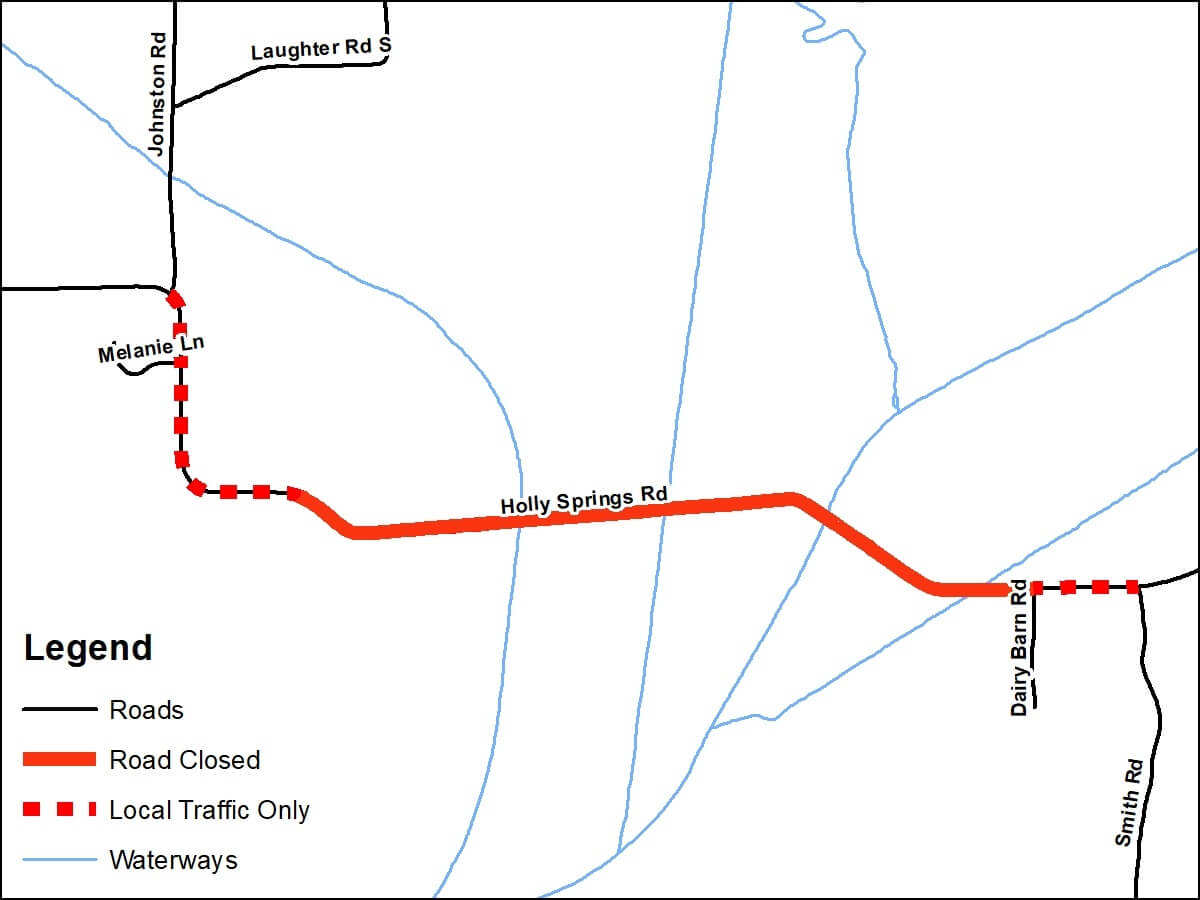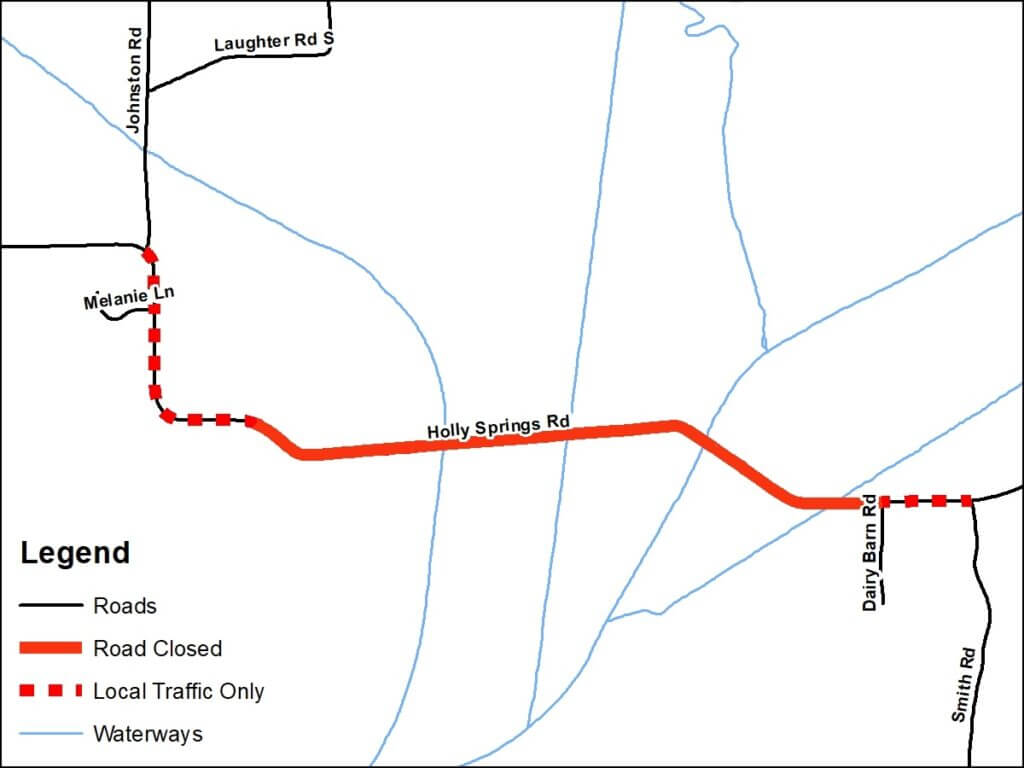 Holly Springs Road had been kept open while crews built five new bridges and sections of elevated roadway. Crews must now close the current road to finish construction.
Construction began in 2020 on the 2.6 mile stretch of Holly Springs Road which has endured flooding problems for years. The new bridges and elevated roadway are expected to keep the road from flooding.
Holly Springs Road will reopen when construction is complete, which is expected to be in late fall.