Millage rate stable, Nail Road extension questioned
DeSoto County property taxpayers should have a pretty good idea of what they will be paying for taxes again this year. It's been pretty much the same over the past several years.
DeSoto County supervisors Tuesday voted to approve the county's Fiscal Year 2021 budget and with it also voted to keep the millage rate level with no new tax askings.
County Administrator Vanessa Lynchard went through the budget highlights with supervisors during a public hearing, which ended with the board voting to approve the tax levy recommendation and approve the proposed budget.
Highlights include funding an additional employee in the Tax Assessor's office, additional funding for new vehicles in the Sheriff's Department, $600,000 to fund the expansion of the ICAC building, salary increases for employees, and park improvements for Ingrams Mill, Robertson Donald, Lake Cormorant, Hawks Crossing, Fairview, and Johnson Creek Greenway parks.
The stable millage rate will mean DeSoto County taxpayers will now have gone 16 years without a rate increase on their property taxes. The total millage in DeSoto County is 97.98 mills.
Board members Tuesday heard an appeal from residents in the eastern part of DeSoto County asking the county to change its plans about extending Nail Road east from Hacks Cross Road to the southern part of Polk Lane. A petition with about 200 signatures asking the county to stop the extension was presented during Tuesday's board meeting.  
The project to extend the roadway eastward has been ongoing in some form since 2014.
Dr. Thomas Hughes spoke for the group and made a presentation about the reasons why they don't want the extension in their area.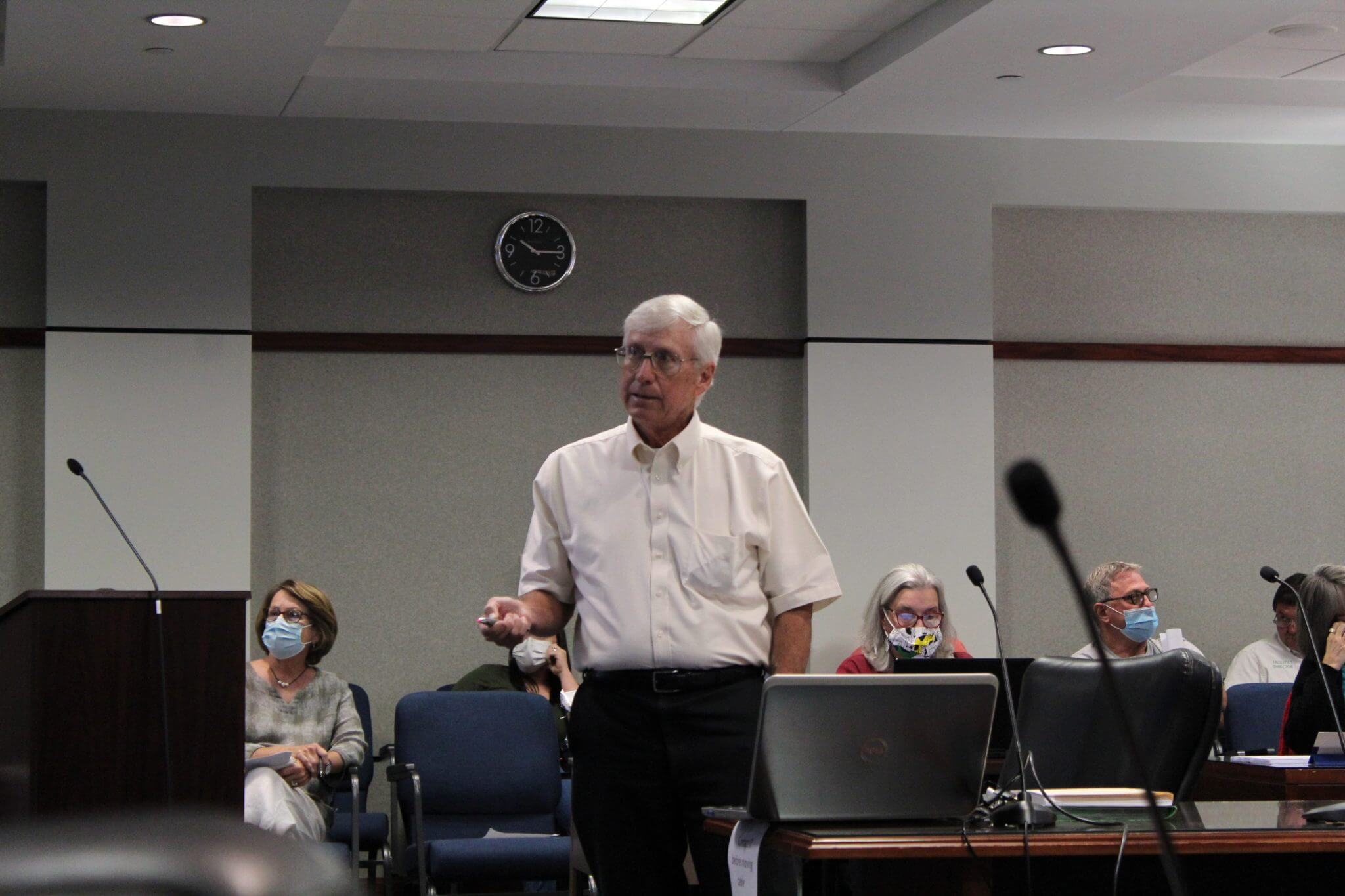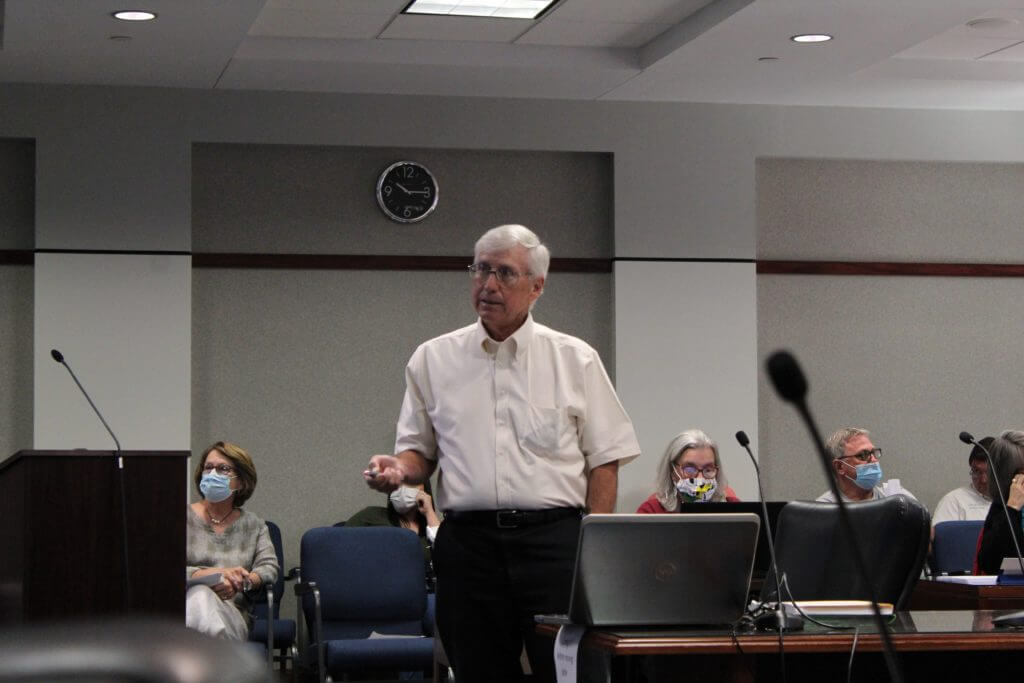 Residents feel the road would lower their property values and it would encourage more commercial traffic into their area, with the development of warehouses and other centers.
"Obviously, opening would encourage more traffic," Hughes said. "We've got six warehouses now and more under construction. Obviously, the plan is to develop everything north of Nail Road commercially and it's well on its way. We can expect a lot more traffic going on. We just want to be excluded from that."
Hughes believes the county would be better served by making Center Hill Road the connector instead of the southern section of Polk Lane for Nail Road.
The residents' proposal was that the Polk Lane North-and Nail Road intersection should be a three-way intersection, normal shoulder construction to the south, and leave Polk Lane South as it is. They are also asking for signage to refer to truck traffic to go elsewhere and not expect Polk Lane South to connect to warehouses.
As part of his presentation, Hughes did speculate that residents may seek a legal remedy if supervisors decide to move forward with the extension.
"Polk Lane South is a narrow, winding, hilly road that has many blind driveways and it simply does not fit the criteria for any kind of high-traveled road and our shoulders are pretty useless," Hughes said. "I think the fact that we actually do not fulfill any of the state requirements does give us legal standing to take this to a judge if need be. We don't want to do that and it's very reasonable what we are asking."
Board President Jesse Medlin of Olive Branch defended the plans for the Nail Road extension.
"I do think the Nail Road project will relieve traffic off of Goodman Road as time goes on," said Medlin. "On that side of the county, you don't have anything but Goodman Road. It's already bumper-to-bumper at times."
Board member Mark Gardner wanted to see facts on traffic counts and refuted claims the additional traffic would devalue property in the area.
"I want to deal in facts, I don't want to deal in opinions," Gardner said. "Whether the road opens or not, if that road was open today or not, your house would be worth what it is worth based on comparative market analysis of the area around you and other houses."
Board members accepted the residents' comments and received the petitions, but took no further action Tuesday.