How to recognize credit repair scams
By Charlestien Harris
Now that the COVID-19 pandemic has calmed down a bit, I have noticed a sharp rise in credit repair ads popping up on social media and in other news outlets. It is very important to remember that thieves are out to get all they can get when it comes to cashing in on the average consumer's fear of financial disaster.
It is my desire to help shed some light on these pop-up, fly by night companies and those quick result, credit repair programs that try to lure the unsuspecting consumer into a sense of false security.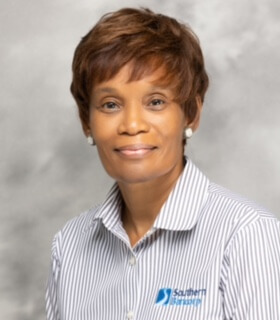 Those quick credit repair programs often use misleading tactics to gain the attention of the consumer to promote a service that is likely costly and ineffective. The fact is no one can remove ACCURATE information from your credit report, not even you.
Therefore, why pay for letters that you can find on the internet or to have someone attempt to remove information from your credit report? The result is being left with the same credit report, and you're out of money you could have used to pay down your debt or another bill.
Here are six tips from the FTC (Federal Trade Commission) on how to tell if a company is providing legit services or making promises they can't keep:
The company or program wants you to pay for credit repair services before they provide any services. Under the Credit Repair Organizations Act, credit repair companies cannot require you to pay until they have completed the services they have promised.
The company or program does not inform you of your rights and what you can do for yourself for FREE.
The company or program recommends that you do not contact any of the national credit reporting companies directly.
The company or program tells you they can get rid of negative credit information in your credit report, even if that information is accurate and current.
*Note: Payment history is thirty-five percent of your credit score and your score is a numerical computation of the information compiled in that report.
The company or program suggests that you try to invent a "new" credit identity and a new credit report by applying for an EIN (Employer Identification Number) to use instead of your social security number.
*Note: If you follow illegal advice and commit fraud, you may find yourself in legal trouble too. It is a federal crime to lie on a loan or credit application, to misrepresent your SSN or to obtain an EIN under false pretenses.
The company or program advises you to dispute all the information in your credit report, regardless of its accuracy or the status of updated information reported.
As a consumer, you have the legal right to request a copy of your credit report from the three credit reporting bureaus. You are entitled to a free report if a company takes "adverse action" against you, such as denying your application for credit, insurance or employment. You have to ask for your report within 60 days of receiving notice of the action.
You are also entitled to one free report per year if you're unemployed and plan to look for a job within 60 days, or if your report is inaccurate because of fraud, including identity theft.
Before reaching out to a "quick fix company", consider contacting a HUD-approved counseling agency that can advise you on consumer issues as well as debt repayment, credit utilization and money management. If you need any further information, email me at charlestien.harris@southernpartners.org or call me at 662-624-5776.
Until next week, stay financially fit!
Charlestien Harris is a financial contributor to DeSoto County News. She is a financial expert with Southern Bancorp Community Partners whose articles are seen in a number of publications around the region. You'll be seeing her columns weekly on the DeSoto County News website and our social media channels.