Arrest made in officer shooting case
Memphis man caught and charged in Olive Branch area shooting
DeSoto County Sheriff's Department investigators announced Tuesday evening the arrest of Anthony Carpenter, age 42 of Memphis and have charged him with attempted murder.
Carpenter is being charged with being the man alleged to have driven to the driveway of an off-duty Memphis Police Department lieutenant leaving his Olive Branch area home for work about 6 a.m. Monday morning.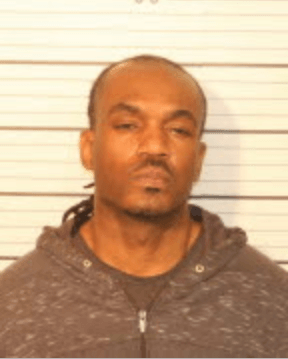 The still unidentified police officer was leaving his Cotton Row Drive residence in the Miller Farms subdivision and was backing out of his driveway, when investigators said Carpenter drove up and started firing at the officer in his vehicle.
Sheriff's Department Investigative Services Capt. Jeremy Dodson described the shooting as an "ambush," adding that the officer was shot in the shoulder, then was able to drive through a neighbor's yard before being able to take shelter in a tree line in the back of the lot.  
Wednesday, officials said Carpenter was arrested without incident about 3:45 p.m. Tuesday afternoon on Elvis Presley Blvd. in Memphis by Memphis Police and DeSoto County Sheriff's deputies. They added they would not be releasing additional information about the case and that it remained an ongoing investigation.
Dodson said neighbors were able to help offer information that assisted investigators searching for a suspect.
"We were able to collect enough evidence to do an arrest warrant for the suspect involved in the crime," Dodson said. "Once we got an arrest warrant for him, the Memphis (Police Department) gang unit helped us out in locating him and picking him up in a traffic stop. He is charged with attempted murder."
Shelby County Jail information also has Carpenter being charged as a felon in possession of a handgun.
Among the evidence gathered was Ring camera footage from a nearby homeowner, which recorded the shooting taking place.
Dodson said the case remains under investigation. He added that Carpenter has had a number of felony arrests in the past four years, but there has been no explanation as to the motive for the shooting. Carpenter is being held in Memphis as of late Tuesday night and will be extradited back to DeSoto County.