Lewisburg remembers number 3
Parker first to wear Patriot jersey in honor of former teammate
Photo: Riley Parker with the family of Michael McField. Parker will be the first to wear the late Lewisburg baseball player's jersey number 3 in McField's memory. (Bob Bakken/DeSoto County Sports)
Over the past two years, Lewisburg High School baseball fans watched as Michael McField, wearing his number 3 jersey, took his spot in the outfield, took his place at the plate and found his way around the bases.
No one knew the last time McField left the diamond would be the last time, for some, they would ever see McField. The youngster died in a traffic accident near Bridgforth and Pleasant Hill roads just a couple of days after his high school graduation.
In the short time he spent at Lewisburg, having transferred there as a sophomore, McField made quite an impact on his teammates, classmates and the Lewisburg community. He is remembered as a compassionate, kind-hearted young man who did everything to make the lives of those around him better.
So, instead of retiring McField's number and not allowing any future player to wear his uniform number 3, the Lewisburg baseball program, with the approval of McField's family, now will make sure McField's uniform number 3 and his legacy will stay on the diamond and in the dugout.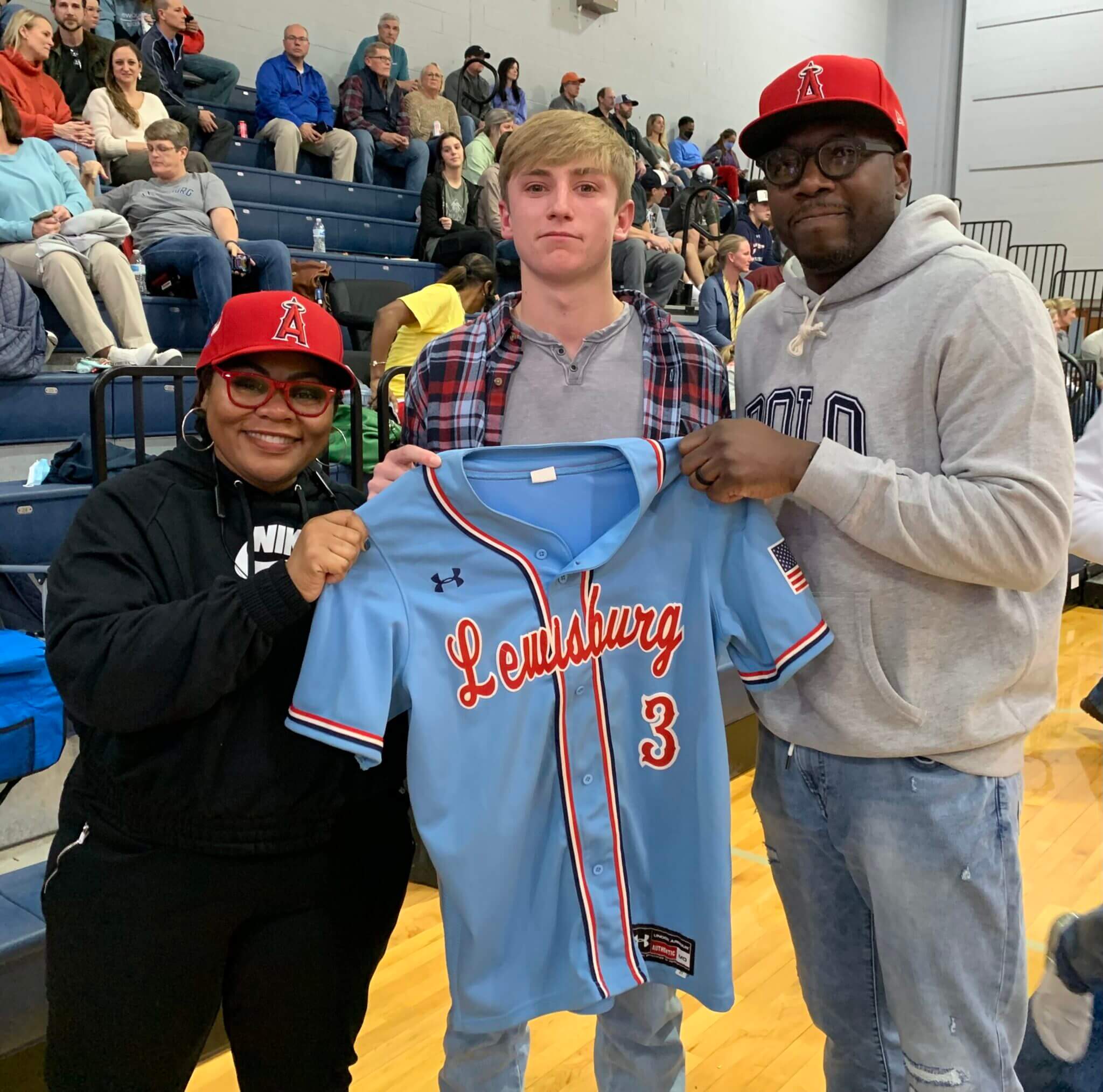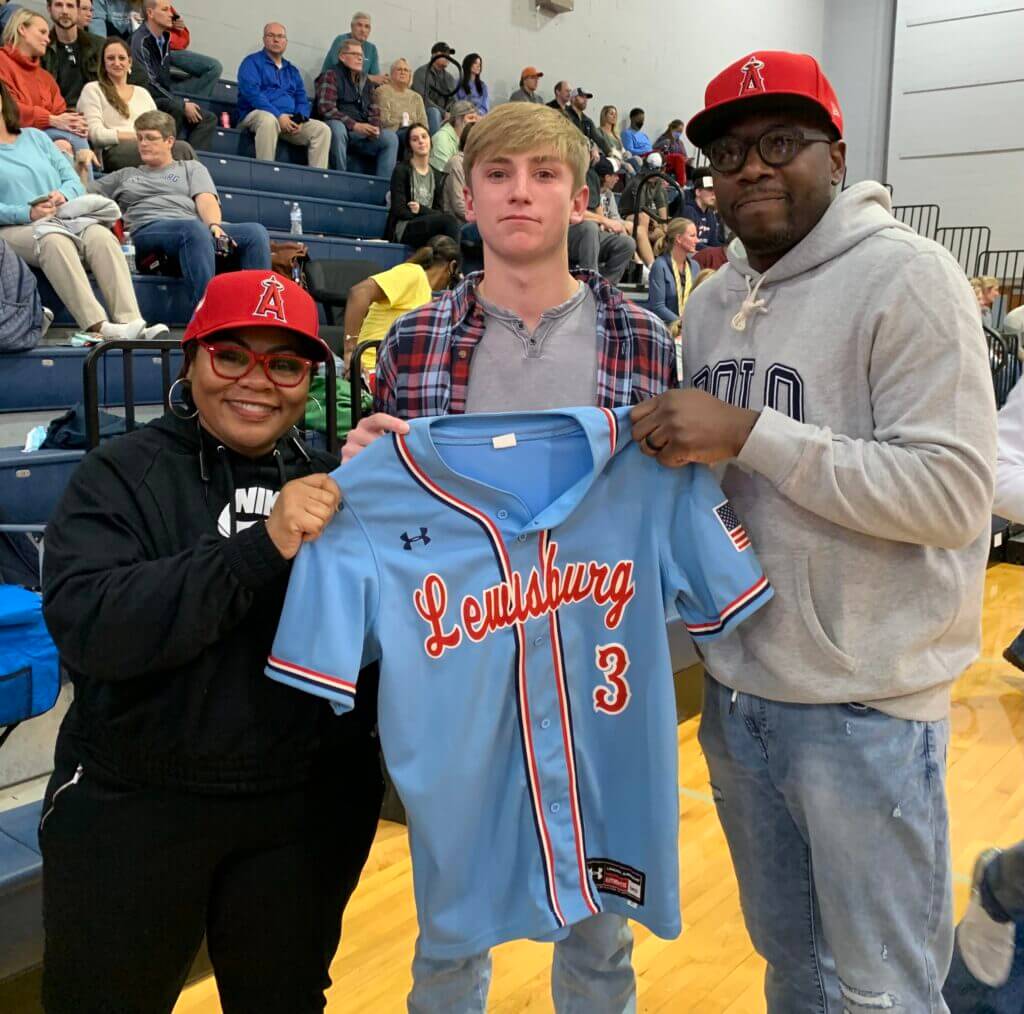 Each year going forward, a Lewisburg senior baseball player deemed to reflect the qualities that McField had will be recognized and allowed to wear McField's number 3 on the field. Tuesday evening, infielder Riley Parker was revealed as the first to wear the Michael McField Memorial Jersey.
"He was such an amazing man in everything he did and everything he stood for," an emotional Parker said after being introduced as the jersey recipient. "I'm just so glad to represent him in that way. He was a teammate, we loved him and he did all he could for us."
Baseball coach and athletic director Rusty Cagle said when McField died in the crash, the coaches wanted to find a way to honor him.
"I called Mike Sr. and we talked about it," Cagle said. "I gave him a couple of ideas we had but said 'if you have something different let us know.' The jersey was one of the things we brought to him and a couple of days later he said, 'that's what we want to do. We want Mike to live on.'"
Cagle pointed to McField's love for people and for baseball. "He just loved being part of a team," Cagle said. "That's him. We wanted to have a piece of him with us all the time in our program."
Michael McField Sr. said Parker was the perfect selection for the first player to wear the jersey.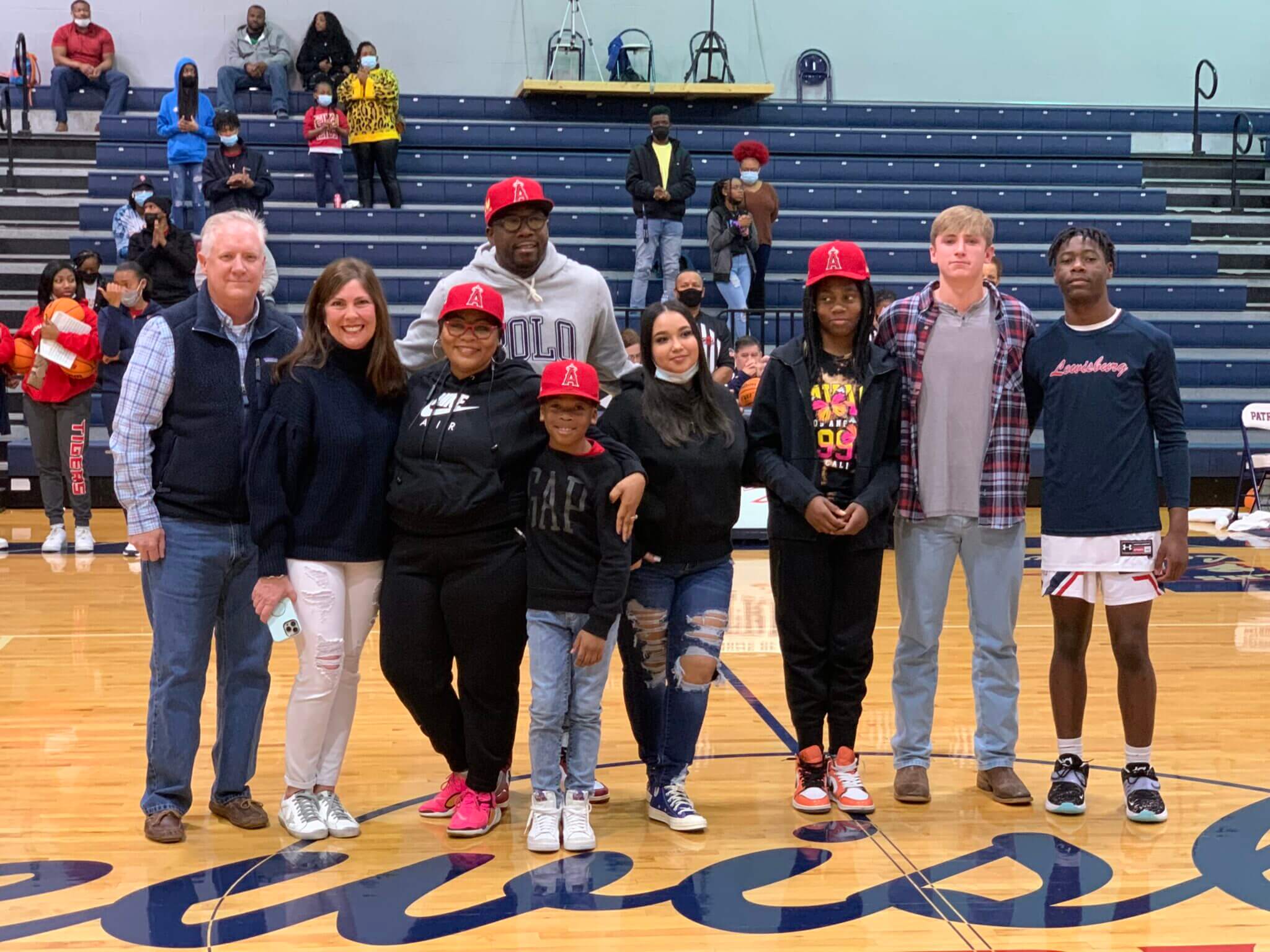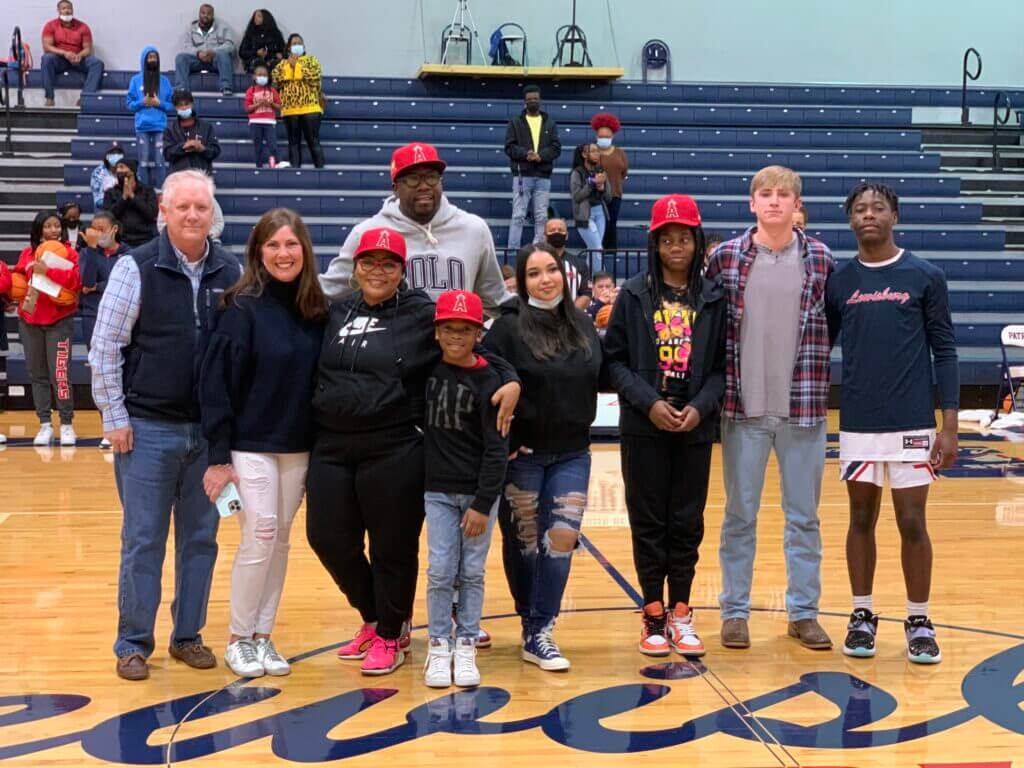 "My son loved baseball and played it all of his life," McField said. "For a kid like Riley to get it, a kid who loves God, loves his family, and is a stand up kid around the guys is just an honor to allow my son's legacy to live on."
McField said his son didn't talk a lot but let his actions speak for him and that he was special for him and his family.
"He made me a better father and my wife a better mother," McField said.
Parker's father Kerry added that, "for Riley to be recognized to be the first one to wear Mike's jersey is special for Riley. I'm very proud and very excited for him."
Cagle said coaches and senior members of the baseball team made the selection, which was a unanimous choice. Making the presentation, in addition to Michael Sr. were Michael's mother Sharonda, brothers Kevin and Houston, and sister Leena.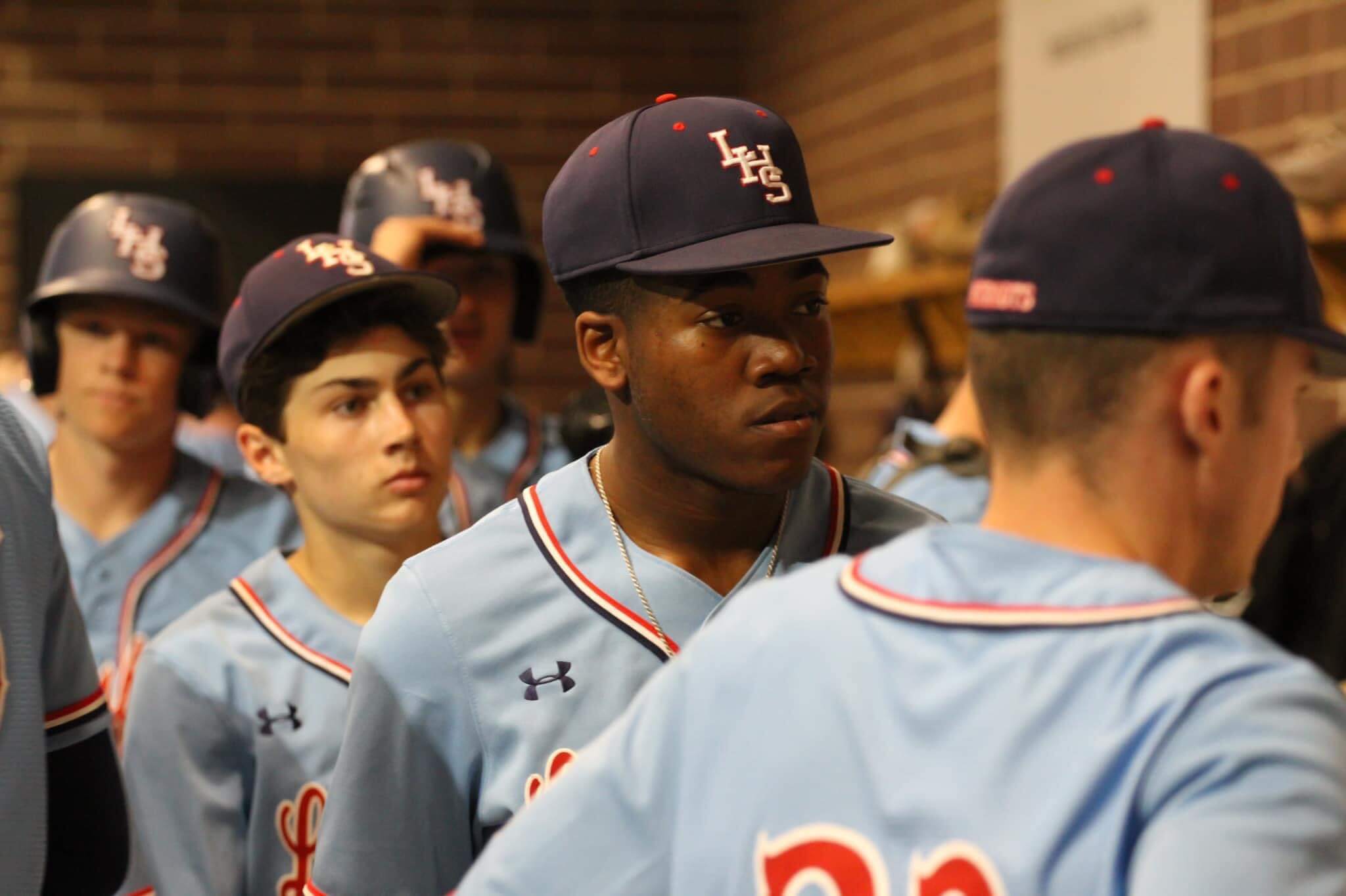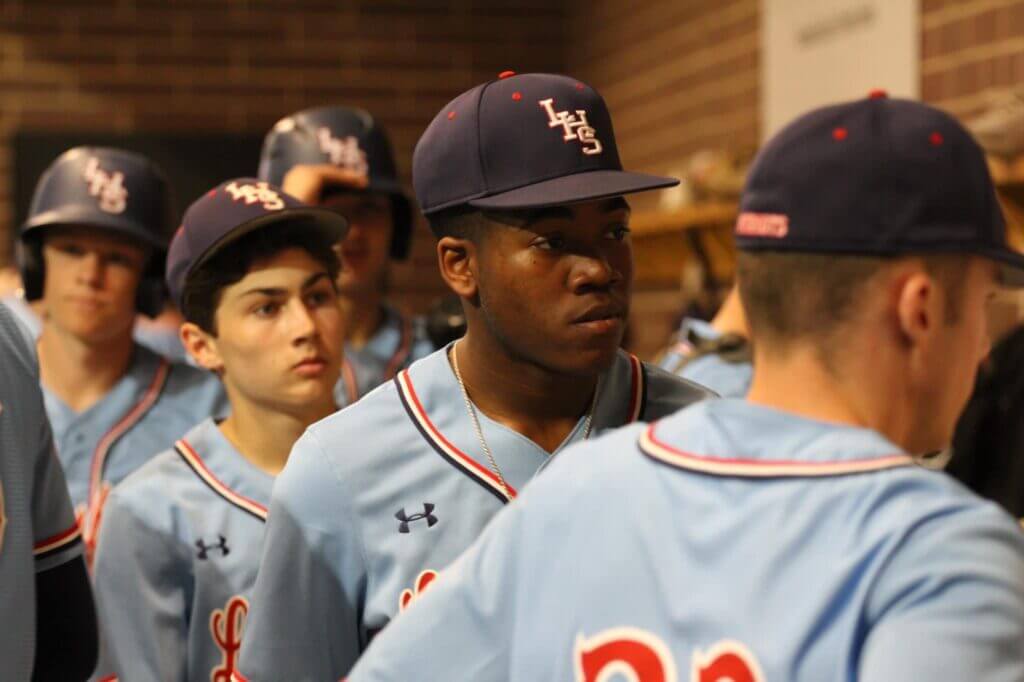 Michael McField tragically left his family and friends in body last June, but thanks to the Michael McField Memorial Jersey, his legacy and impact on the Lewisburg community will remain always whenever the number 3 takes the field, beginning this spring with Riley Parker.