Wicker details infrastructure bill at Hernando luncheon
Photo: U.S. Sen. Roger Wicker speaks by a video recording to the Hernando Main Street Chamber of Commerce quarterly luncheon on Tuesday, Aug. 10. (Bob Bakken/DeSoto County News)
As Mississippi U.S. Sen. Roger Wicker was telling a Hernando audience Tuesday the benefits of a bi-partisan $1 trillion infrastructure bill to the state and DeSoto County, the bill was being debated and voted on in Washington, D.C.
Wicker was scheduled to appear and speak to the Hernando Main Street Chamber of Commerce quarterly luncheon Tuesday, but the important vote on the infrastructure measure kept the state's senior Senator on the Senate floor to cast his support. Because of the conflict, Wicker recorded a video that was aired inside 1 Memphis Street, where the luncheon was being held.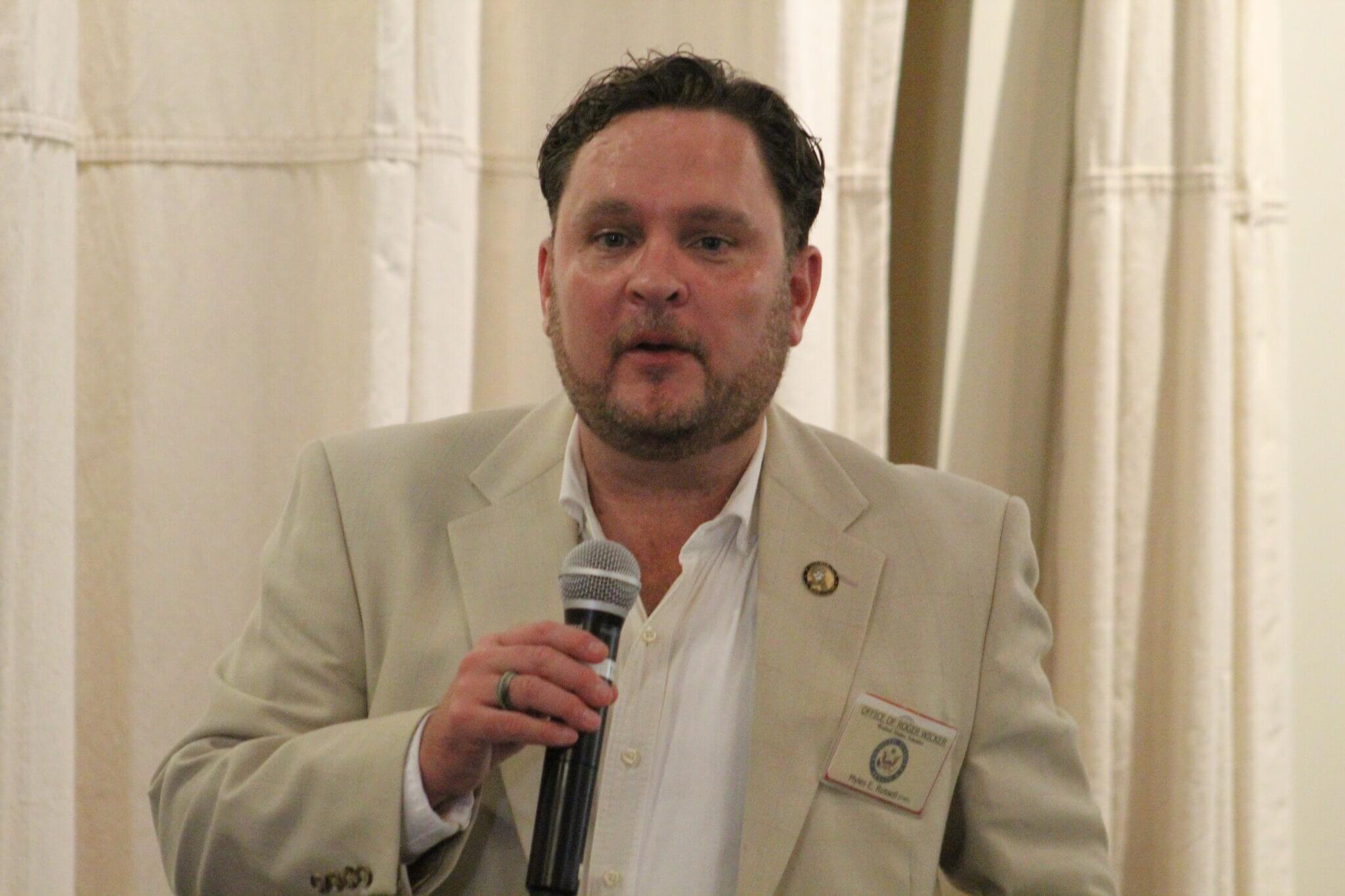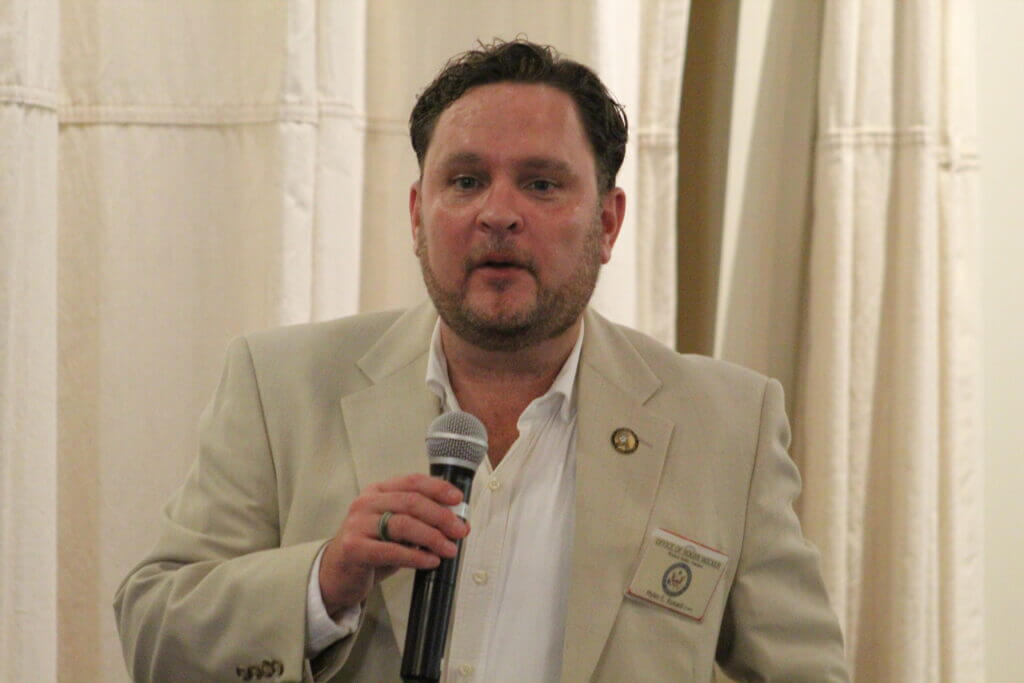 Wicker said in the video he was supporting the bill and then became the only Mississippi senator to vote in favor of the infrastructure bill, which passed on a 69-30 vote. Junior Sen. Cindy Hyde-Smith voted against the measure. Wicker was one of 19 Republican senators to support the measure, which now heads to the House of Representatives for consideration.
Hyde-Smith said she found few assurances the spending plan could be afforded and won't contribute to the national debt.
In his remarks, Wicker said the items to be paid for will pay themselves back by what it will provide for the country.
"In my judgement, the bill is fully paid for," Wicker said. "These investments in infrastructure will pave the way for major economic growth over the next decade which is certain to generate large sums of federal revenue. I think we can afford this program."
Wicker cautioned the bill is far from perfect, but "there's a lot more good in the bill than there is bad," he said.
Among the provisions for Mississippi are $3.3 billion for roads and highways, $225 million for bridges and the bill allows the state to compete for funding of $12.5 billion in bridge grants.
"Mississippi has nearly 6,000 miles of highway in poor condition and over 1,000 bridges also rated in poor condition," said Wicker. "This will help DeSoto County in particular expand as one of our nation's fastest-growing counties."
According to Wicker, the state will also get $283 million for water projects and an estimated $100 million for airport upgrades and repairs.
Another area that is addressed is expanded broadband coverage for rural Mississippi.
"The bill lines up $65 billion to be spent on broadband deployment, one giant step toward closing the digital divide and connecting rural communities with the internet," Wicker said.
As the Senate passed this particular bill in a rate bi-partisan move by both Democrats and Republicans, President Joe Biden and Democrats are pushing another $3.5 trillion proposal that Wicker and all Republicans oppose.
"Their bill will amount to $3.5 trillion in new taxes and spending that our country does not need and cannot afford," Wicker said. "It threatens the successful tax cuts that I supported. This Democratic bill bears no relation to the bi-partisan infrastructure bill that was negotiated in good faith and is now nearing passage in the Senate."