Volleyball teams hold court in Tuesday action
THE VITALS: DeSoto County high school volleyball teams faced off in Tuesday night action that saw victories for Lewisburg, Lake Cormorant, DeSoto Central and Center Hill.
Lewisburg 3, Hernando 1 (24-26, 25-17, 25-17, 25-6)
Lake Cormorant 3, Olive Branch 0
DeSoto Central 3, Tupelo 1 (25-19, 23-25, 25-17, 25-9)
Center Hill 3, Southaven 0 (25-10, 25-9, 25-14)
LADY PATRIOTS RALLY PAST HERNANDO: Lewisburg volleyball coach Amy Hendrichovsky felt her Lady Patriots may have suffered from some home opener jitters Tuesday night when they dropped the first set to Hernando by a 26-24 score.
But the Lady Patriots came back and won the next three sets on their way to a 3-1 victory.
The first set was as close as the final score indicated. Hernando took a 13-10 lead in the set to force a Lewisburg timeout. The Lady Tigers increased the lead to 15-10 before the Lady Patriots rallied, tied the set at 19-19 and when Lewisburg added another point, Hernando coach Jayme Vinson called a timeout. The Lady Patriots reached set point at 24-22 but Hernando again came back to tie the set at 24-24, and following a Lewisburg timeout, Hernando scored the final two points for the set victory, 26-24.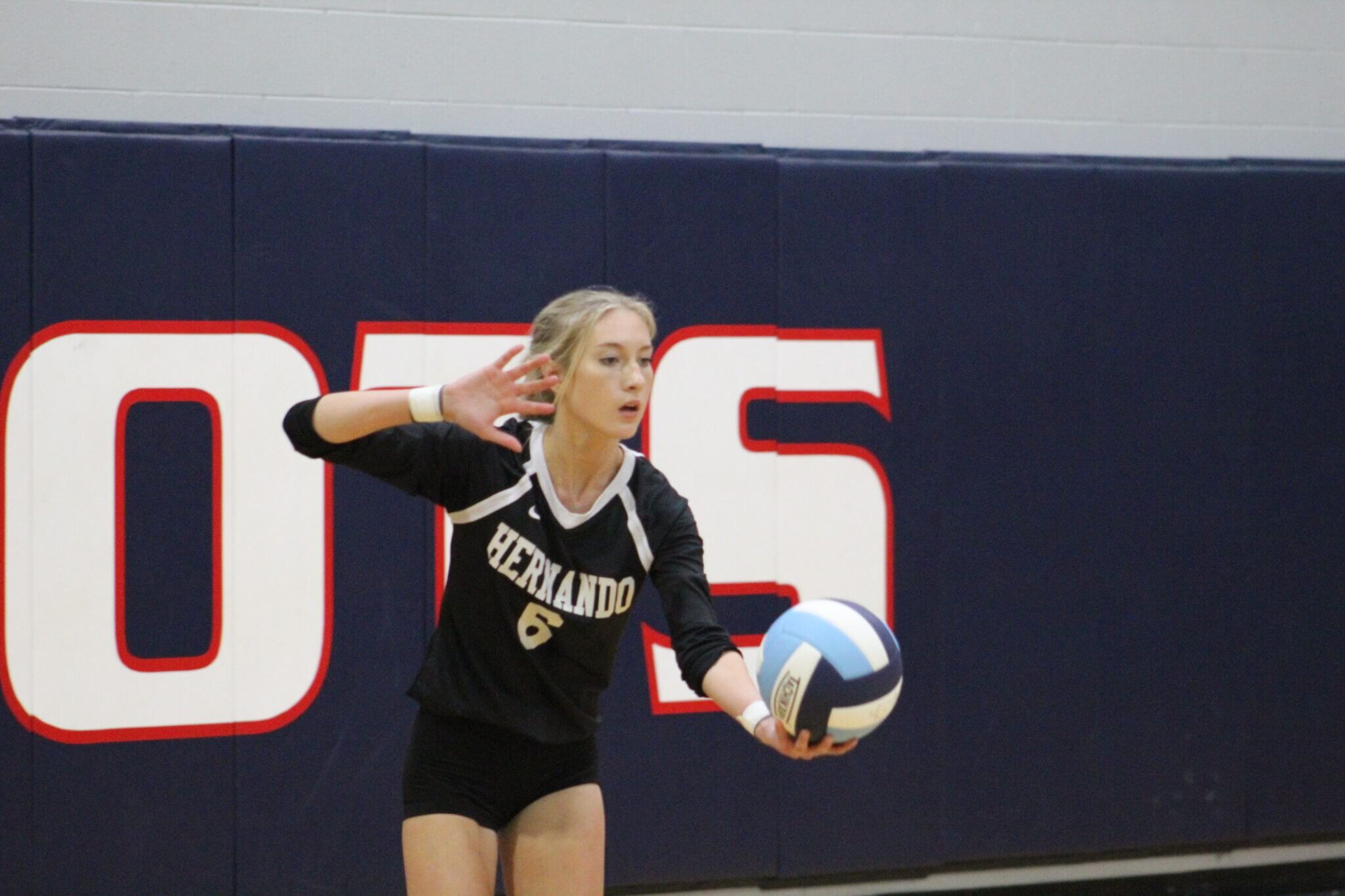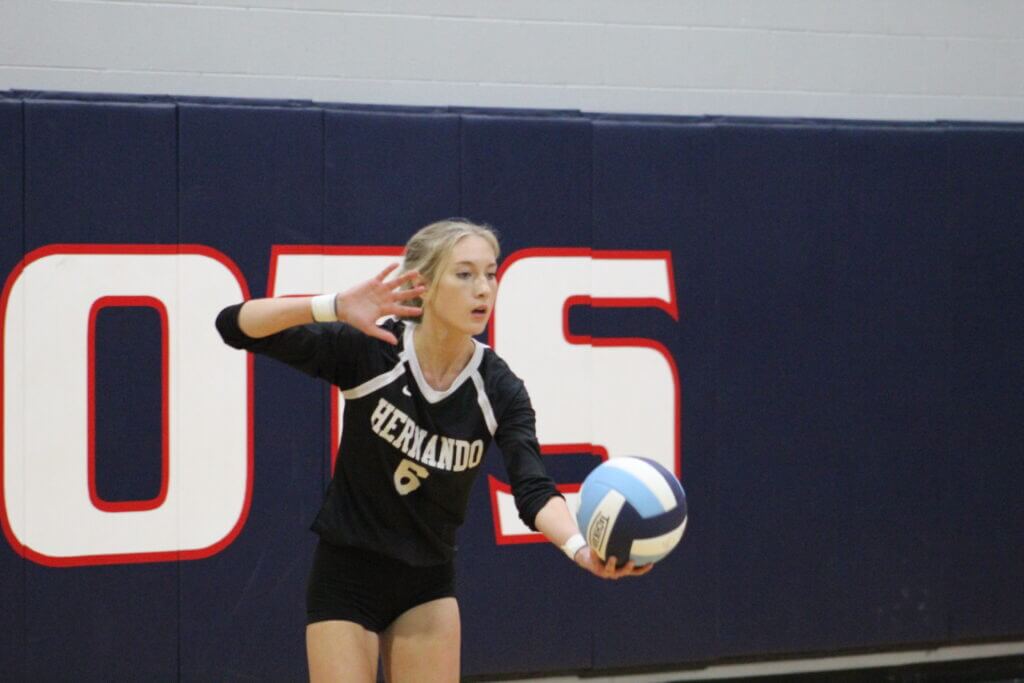 In the second set, Lewisburg broke out to an 8-3 lead and held another five-point lead at 17-12 that became 20-14 before Hernando called a timeout. The Lady Tigers were then called for too many hits and Lewisburg claimed a 22-14 edge on their way to the 25-17 win.
Once again in set three, the Lady Patriots held the edge early at 13-8, a lead which later became 20-13 and 23-16. A Kaley Rikard spike put Lewisburg within a set point at 24-16 and when a shot went wide of the line, the Lady Patriots had a 25-17 victory.
The final set was all Lewisburg, starting with a 6-1 lead that became 12-4, followed by a long run of points served by Reese Spencer that ended with the Lady Patriots in front 23-4 on their way to the final 25-6 score and the four-set match victory.
"Reese came off the bench and finished the match with 14 serves," Hendrichovsky said. "She sat on the bench since the first set. That says a lot about her character for being on the bench and then coming in and being ready to help her team whichever way she can."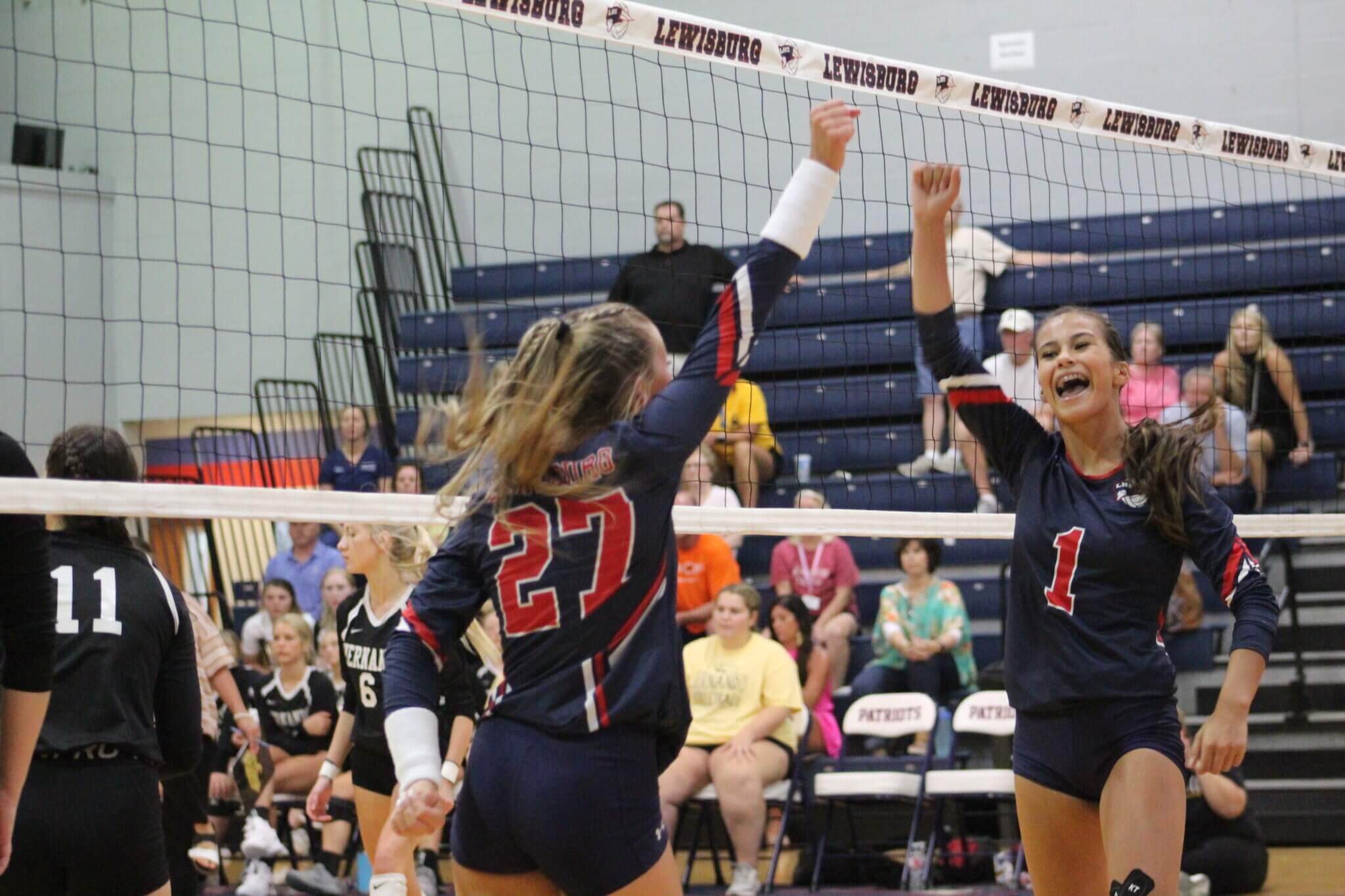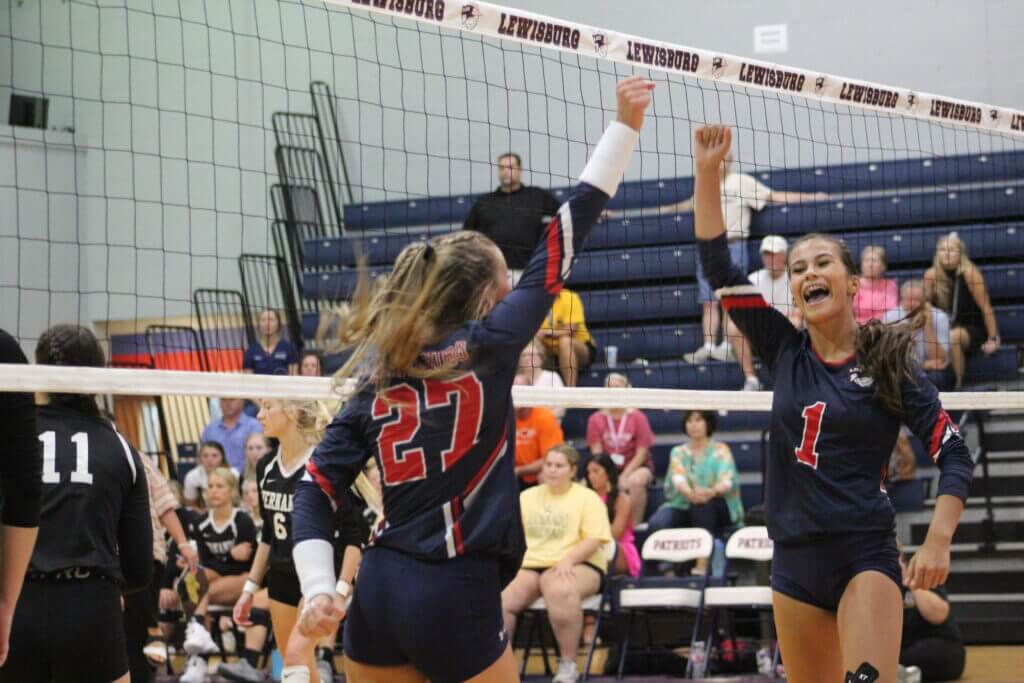 Kaley Rikard had 15 kills and 13 digs to lead the winners in the kill category. Lana Ferrill added nine kills and Ellie Morgan was credited with four kills and seven blocks. Sadie Bridgforth scored 23 digs in the match.
"The team played really well," said Hendrichovsky after the contest. "I thought we played really good team volleyball. I thought everybody stepped up and did their role, after that first set."
With the victory, Lewisburg moved to 3-2 for the season after splitting four matches at the Southern Classic in Jackson last weekend. Tuesday was Hernando's first match of the season.
LADY JAGS SQUELCH LADY WAVE: Defending MHSAA 6A state champion DeSoto Central traveled to Tupelo and took away a 3-1 match victory over the Lady Wave Tuesdsay night.
After splitting the first two sets 25-19 for DeSoto Central and 23-25 for Tupelo, the Lady Jags claimed a 25-17 victory in set three and finished the match with a 25-9 win and a 3-1 match conquest.
Avery Wolf led DeSoto Central with 23 digs. At the net, Kennedy Smith contributed 14 kills, 19 digs and four service aces. My Young made seven kills, 15 assists and served seven aces, and McKenzie Brewer scored 12 assists and served three aces.
VOLLEYBALL ETC.: Defending MHSAA 5A state champ Lake Cormorant stopped Olive Branch in three straight sets, and Center Hill blanked Southaven 3-0 with set scores of 25-10, 25-9, and 25-14.