National Voter Registration Day
Oct. 5 is the deadline to be registered in Mississippi to vote in the Nov. 3 general election, a vote expected to be hotly contested and attract a large turnout.
However, today is National Voter Registration Day to give an extra push to get those who are not yet registered to vote and step forward to do that ahead of Election Day. You will likely see #VoteReady hashtags on social media posts about the day.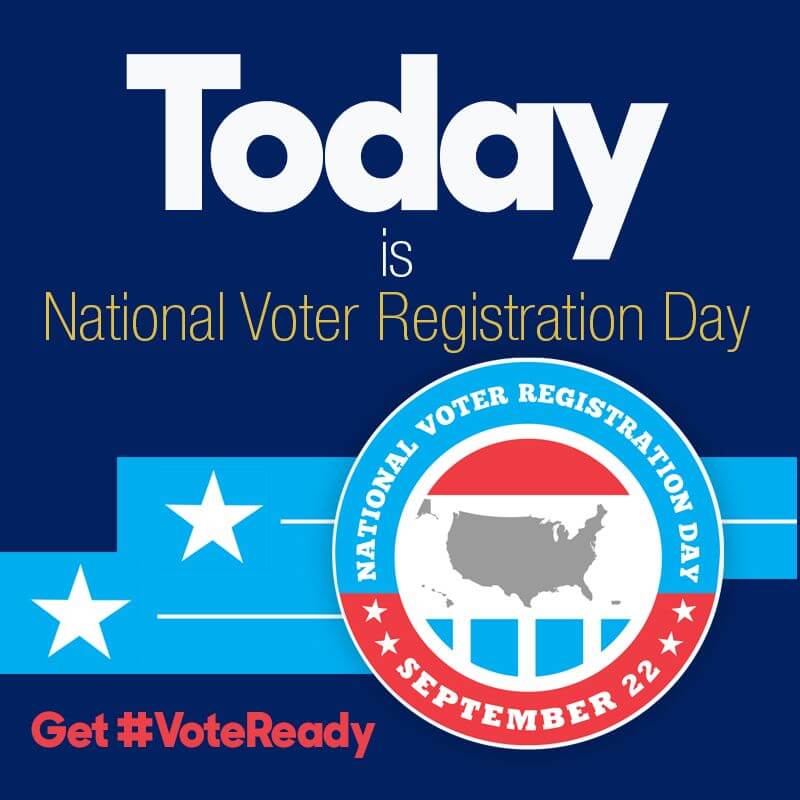 The National Voter Registration Day effort dates back eight years to 2012 ahead of the re-election of Barack Obama as president and current Democratic presidential candidate Joe Biden as vice president. The National Voter Registration Day website touts that nearly three million Americans have registered to vote on the day since its inception, including 1.3 million in 2018-19.
The observance is supported by the National Association of Secretaries of State (NASS), the National Association of State Election Directors (NASED), the U.S. Election Assistance Commission (EAC), and the National Association of Election Officials (The Election Center).
Expect today to see volunteers out in a coordinated effort that includes social media, technology, and being out in the field to get eligible voters to be registered.
National Voter Registration Day states that one in four eligible Americans are not registered to vote.
In Mississippi, voter registration can be done through the County Circuit Clerk's office in the county you reside in.  It can also be done at Municipal Clerk's offices where available. Voter information is also available on Mississippi Secretary of State Michael Watson's website.
Voter registration information for DeSoto County is found on the county website.
Voter registration may be done in person or by mail. Those residents who are applying for or renewing a driver's license may also register at the license station, or when applying for services at a number of state or federal government agencies. Those entities will forward the application  to the Circuit Clerk's office. Voters should call the Circuit Clerk's office to verify receipt of the application, however.  
A voter registration card is mailed to the registered voter once the application has been processed. The card will have the voting precinct, the precinct local address, the Supervisor's District number and the Congressional District number the resident is voting in.
Registered voters who move, have changed their name, changed physical or mailing address need to update voter registration to their correct location, also through the Circuit Clerk's office.  If you have any questions, please contact the Secretary of State's Office at 1-800-829-6786.
In DeSoto County, the Circuit Clerk's office phone number is 662-469-8365.